How to Make Your Exhibition Experience Eco-Friendly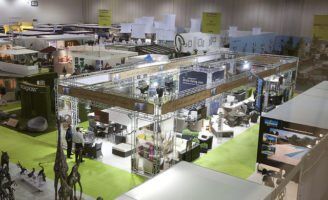 For many businesses, exhibitions can become a central focal point in the calendar. They can take months of planning and preparation to make just a couple of days a success. They have been around for over 100 years, but there is one thing which has never changed. The waste they produce.
For many exhibitors, those months are spent toiling on strategy and presentation to create a bespoke exhibition stand which will stand them head and shoulders above the competition. Often, this comes in the form of striking and towering stands which are visible from every corner of the hall.
What many attendees will not see though is the clear-up after events such as these. Those custom-built exhibition stands which once took pride of place as industry professionals ebbed and flowed around in their presence are regularly abandoned. Considering a stand such as this can easily cost a business at least a four-figure sum, the impact both economically and on their eco-efficiency is remarkable.
Why Exhibitions Can Be Wasteful:
On the whole, exhibitions and trade shows are incredibly wasteful. From the custom exhibition stands to other factors such as power as well as the fuel required just to get thousands of people under that one roof means there is a lot that can be done to make the practice more eco-efficient. This begins with the user; both the attendees and exhibitors who fill up thousands of exhibition halls around the world every year. Even before we begin with the stand, it is important to consider the cost of attending. International trade shows are increasingly being hosted in Asia and the Middle East, which require thousands to travel across the globe for a one or two-day conference. Unless this is considered to be a crucial event for your business, is it really worth the impact it will have on your carbon footprint?
Then comes in the issue of travelling with exhibition stands. Regardless of whether it is at home or abroad, the overall size of some display stands calls for additional transport and often even requires more labour just to set it up once you arrive. Because the nature of exhibitions tends to vary from venue to venue, often exhibitors will find themselves with a 3x3m space for one yet a 5x2m space for another. This is where logistical issues begin to arise as businesses look towards exhibition stands which are tailored for each individual space.
Making Your Exhibition Stand Eco-friendlier:
The first step to making your exhibition experience eco-friendlier is simple; ditch the custom built exhibition stands. Despite their obvious visual impact, success at exhibitions and trade shows is not built upon a fancy backdrop. While they may be able to grab the attention of some attendees on the day, a lot of the work should be done beforehand. This means organising meetings with clients and conducting marketing online to let people know that you will be attending. This allows you to develop a rich pool of individuals that you will be speaking to without the significant economic and practical offset caused by custom built exhibition stands.
Of course, some form of exhibition stand will be required to identify your business to those who will recognise the name, which is where modular and pop-up stands come in. While they may not hit the unique tone that custom built stand owners get used to, they still provide an eye-catching backdrop and have one very important advantage; re-usability. This style of exhibition stand does not need to be abandoned and dumped at the end of every show because they can be taken down in five minutes.
So if you have a few events lined up over the course of the year, invest in a single, easy-to-use exhibition stand which can do the job at each event. Not only does this save a large chunk of your budget, but it also saves on a huge amount of materials which are traditionally thrown-away when used in custom built exhibition stands. If the size of the pitch which you are provided with at the venue is prone to change, then use other display elements such as banner stands to flesh out the design without having to commission a complete new exhibition stand.
Using Exhibition Stands for More Than Just Exhibitions:
Rather than simply re-cycling your exhibition stand after an event, there is a great deal of potential available to re-use them. The compact nature of pop-up stands and banner stands means they can be set up as well as packed away by one person, making them an invaluable companion wherever you are going to present your business. Their eye-catching and subtle nature makes them a useful tool for use at local fayres, presentations and even as backdrops to meetings, anywhere where you need to spread your branding. Crucially, this helps to cut down on additional promotional material that you may have used instead and it helps your budget to stretch even further.
On the note of promotional materials, this is a similar area where a lot of wastage originates. Everyone seems to get the same idea that ordering boxes full to the brim of leaflets and other promotional material will give potential clients something to remember them by. In reality, they end up in the bin with the 30 others that they had stuffed in their hand on the first day alone. As an alternative, with the advent of technology there is a neat way of getting rid of these crummy giveaways altogether and helping your marketing in the long term. Tablet computers are fantastic in this sense. Once you have an interested party, get them signed up to your mailing list using the tablet. Through this, you can send a digital leaflet that they can view when they are back at their desk and you have their contact details for use in the future.
Thinking Long Term
Transforming your exhibition experience to be eco-friendlier not only will help your budget and return on investment, but it also helps to reduce your carbon footprint. A common misconception is that being able to shout the loudest on the day will leave your business fresh in the memories of attendees. Ultimately though, it is the product or services and people at the core of the team that make the real impact. Custom built exhibition stands might look good to post on your social media, but the real results come from putting the effort in behind the scenes.
About the Author
Lee Bierton is a Marketing Specialist at Go Displays, an expert manufacturer of exhibition stands based in the United Kingdom. They design eco-friendly solutions for exhibitors which are tailored to last.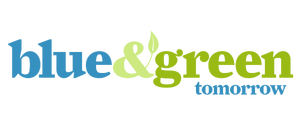 Livery Services: Mother Nature Needs You to Invest in an Eco-Friendly Fleet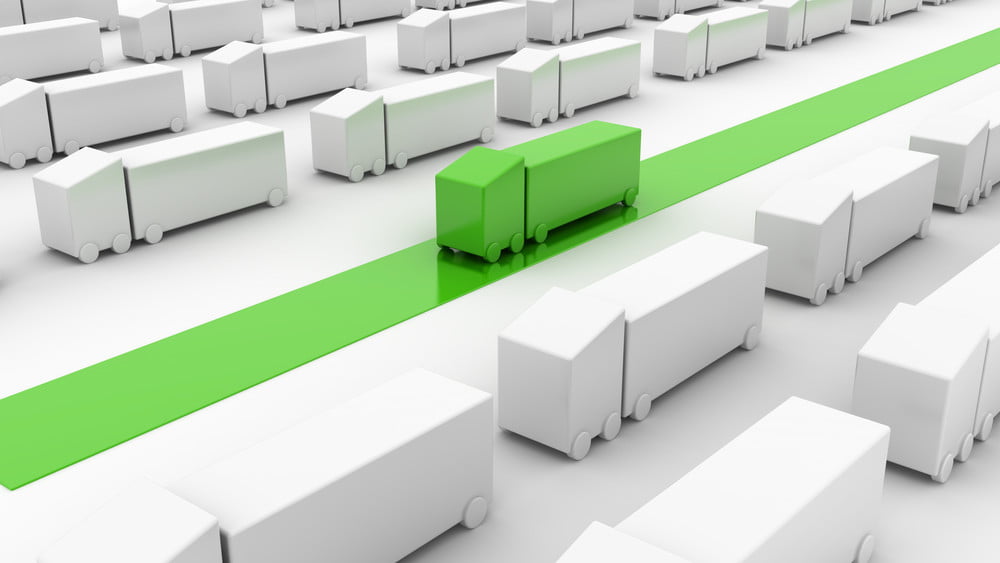 In the United Kingdom, fleet vehicles make up most of the traffic traveling our roadways. If there's one area of the transportation sector environmentalists should be focusing on, it's the way we move goods, services and people around the empire.
Businesses that operate a fleet of vehicles need to realize the environmental impact of their service, and the opportunities available to help them lower their operating costs, while saving mother nature.
A green fleet is much cheaper to operate – both because of lower petrol consumption and government grants and tax benefits.
Let's take a closer look at the things your company is unnecessarily spending money on every year due to an old, dirty fleet of polluters.
Vehicle Taxes on Polluters vs. Environmentally Friendly Fleets
If you want to operate your commercial van on public roads, you're going to have to pay a VED, or Vehicle Excise Duty. The total fee assessed for this is based on the age of your vehicle, not how much you drive it. This is important, because an idle fleet of polluters can be just as costly as a fleet of green vehicles that produce value for your company.
Vans that were built after 1 March 2001 were taxed either £132 every six months, or £240 annually. This rate is effective per the TC39 VED tax code. There are exceptions to this rate.
For example, if your van is classified as a Euro 4 van, and was manufactured between 1 March 2003 and 31 December 2006, TC36 VED tax code applies to you. The six-month rate is £77, or £140 annually.
For older vans, manufactured prior to 1 March 2001, your tax rate is based on the size of the engine. Vans with engines less than 1549cc are charged £82.50 every six months, or £150 annually. Old vans with larger engines must pay £134.75 every six months, or £245 annually.
Euro 4 vans are the cheapest to operate from a tax perspective. Why? Because they were fitted with specialized filters that help to reduce the amount of dangerous pollutants that make it into earth's atmosphere. You enjoy the tax savings year-after-year by operating these vehicles.
It really is economically more affordable to operate a green fleet.
Petrol Costs – Another Reason to Think Green to Save Green
The cost of petrol is heavily impacted by our environment. When Britain is thrashed by stormy weather due to global warming, or oil production is impacted by environmental disasters, the cost of filling up skyrockets.
At the time of this writing, petrol is £1.16 per liter, and diesel is £1.18 per liter. There are forecasts from reliable agencies that see the price continuing to rise in the near future, passing price points not seen since 2014.
Regardless of the speculative nature of future fuel prices, the fact remains that vehicles that use less fuel save their operators money every time the wheels turn.
As an alternative, many companies are heavily investigating and testing all-electric and hybrid alternatives for a greener, more economical fleet. As an example, the Nissan Leaf is one of the most popular all-electric vehicles – and it's a fantastic choice for transporting people or smaller cargo payloads to residential destinations.  The total cost to charge a Nissan Leaf, using current electrical vehicle charging technology, is just £3.64 to go from empty to full charge.
That's a HUGE savings over filling a petrol tank. And with the prevalence of fast-charge locations, it's possible to go from zero to empty in just 30 minutes.
In conclusion, there are many ways to save on fleet operation costs. And by investing in a more efficient fleet, you'll be doing your part to save the environment. Both tax incentives and lower operating costs make green fleets a no-brainier for serious fleet operators throughout the United Kingdom.
5 Eco-friendly Appliance Maintenance Tips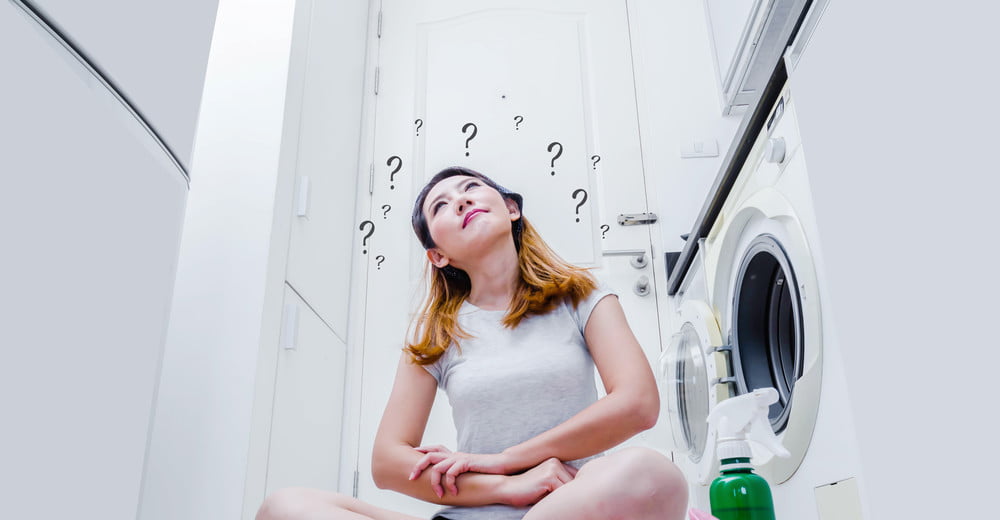 Modern day society is becoming ever more conscious about the effects of human consumption on the environment & the planet.
As a collective, more people are considering taking action to positively counteract their environmental footprint. This is accomplished by cutting down on water consumption, recycling and switching from plastic to more sustainable materials. Although most people forget about the additional things that can be done at home to improve your individual eco footprint.
Appliances, for example, can be overlooked when it comes to helping the environment, despite the fact they are items which are found in every household, and if they are not maintained effectively they can be detrimental to the environment. The longer an appliance is used, the less of an impact it has on the environment, so it is essential for you to keep them well maintained.
If you're considering becoming more eco-conscious, here are 5 handy appliance maintenance tips to help you.
Don't Forget to Disconnect From Power First
General maintenance of all your appliances start with disconnecting them from power; microwaves, washing machines and ovens all use residual energy when plugged in, so it's essential to unplug them.
Disconnecting the plugs can help keep them in their best condition, as it ensures no electrical current is running through them whilst they are supposed to be out of use. Additionally, this can help you save on energy bills. By doing this you are minimising your energy footprint.
Here we break down 4 tips to keep the most popular household appliances maintained.
Eco-Friendly Oven Maintenance
Ovens generally require very little maintenance, although it is essential to stay on top of cleaning.
A simple task to make sure you don't have any issues in the future is to check the oven door has a tight seal. To do this ensure the oven is cold, open the oven door and use your hands to locate the rubber seal. You can now feel for any tears or breaks. If any have occurred simply replace the seal. More oven tips can be read here.
Eco-Friendly Refrigerator Maintenance
When keeping a fridge in good condition, don't forget about exterior maintenance. Refrigerator coils, although an external fixture, can cause damage when overlooked.
Refrigerator coils can be found either at the front or rear of a fridge (check you user manual if you are unsure of its location). These tend to accumulate various sources of dust and dirt over a substantial time-period, which clog refrigerator coils, causing the refrigerator to have to work twice as hard to stay cool. An easy tip to solve this is to periodically use a vacuum to get rid of any loose dirt.
Eco-Friendly Washing Machine Maintenance
Most people tend to remember the basics tasks for maintaining a washing machine, such as not to overload the machine, not to slam the door and to ensure the washing machine is on a solid and level platform.
In addition, it is necessary to routinely do a maintenance wash for your washing machine. This means running an empty wash on the highest temperature setting and letting it complete a full wash to erase any build up and residue. You should repeat this task at least once a month.
Try to schedule this task around your bulk wash load times to save on water consumption.
This will help keep your washing machine in peak working condition.
Eco-Friendly Dishwasher Maintenance Tips
Dishwasher maintenance can be simple if implemented after every wash cycle.
To keep your best dishwasher hygiene standards, scrape away excess food whilst making sure to keep the filter at the bottom of the cavity empty between cycles. This simple task can be highly effective at preventing food build up from occurring in your dishwasher.
If you need additional tips or tasks you, can reference your manufacturer's guidebook to check for a full breakdown. You can also head to Service Force's extensive database of repair and maintenance manuals – including extensive troubleshooting guides for all of the critical appliance maintenance procedures.
In conclusion, you can save both money and energy by keeping your appliances in peak condition. The steps outlined in this guide will help us all preserve the environment and reduce industrial waste from discarded appliances.