Widespread ethical investment could change the world 'dramatically'
Christian Thal-Jantzen, an independent financial adviser at Bromige, spoke to Alex Blackburne about how human beings have created the world in which we live, making it our job to act differently in order to change it.
In the beginning, there wasn't much. Then came man. With our poisonous cars and our polluting factories, we have collectively but inadvertently turned our beautiful Earth into somewhat of a ticking time bomb. And that needs to change.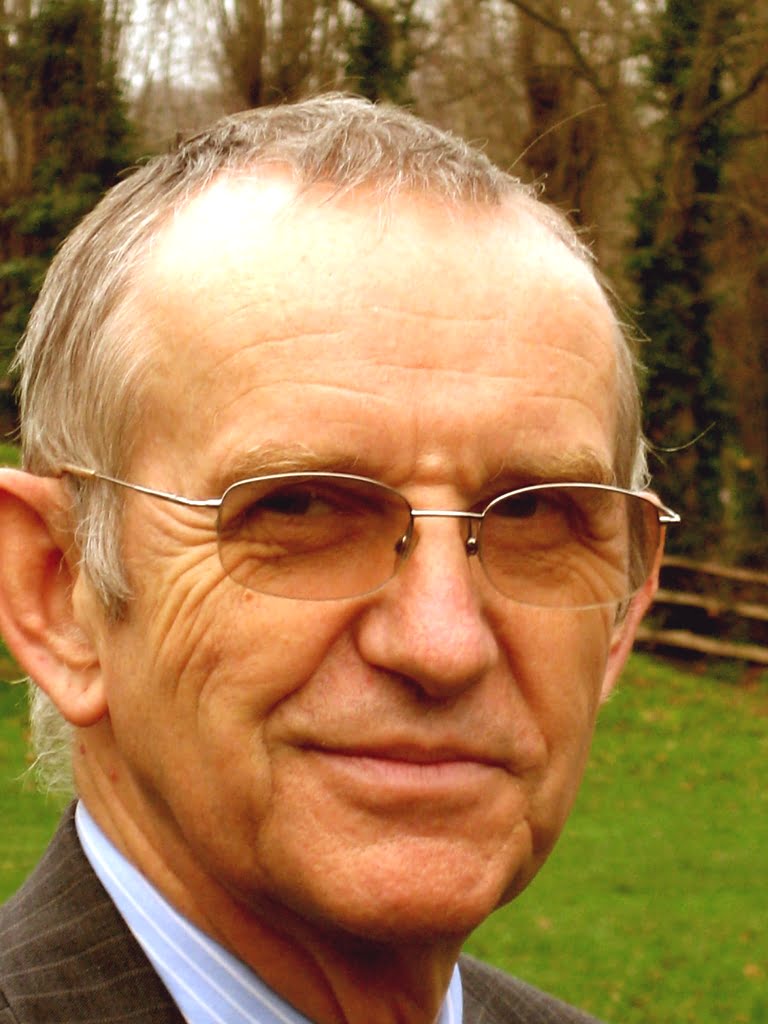 Christian Thal-Jantzen, an independent financial adviser at Bromige, spoke to Alex Blackburne about how human beings have created the world in which we live, making it our job to act differently in order to change it.
In the beginning, there wasn't much. Then came man. With our poisonous cars and our polluting factories, we have collectively but inadvertently turned our beautiful Earth into somewhat of a ticking time bomb. And that needs to change.
"The world that we live in today is largely created by human beings, and we are human beings", says Christian Thal-Jantzen, of Bromige Independent Financial Advisers.
"Therefore, if we don't like it and we think it should be different, we've got to act differently, and one way we can is by investing ethically.
"The cumulative effect of people doing this could be quite significant, and in fact change things dramatically."
Thal-Jantzen is a stalwart of ethical investment. He has worked in the sector since 1988, when he joined Bromige (then Bromige & Partners), initially as a consultant.
"I was involved with helping projects that had a strong social and spiritual dimension to addressing social questions – how could human beings be more creative?, how could they have more fulfilled lives?, and how could they take more responsibility for their lives? Those are the sort of issues that interested me."
Naturally, then, his path lead him to ethical investment, which he describes as "when non-financial considerations are driven by philosophical, ethical or religious motives, and used in making choices to what you do and don't invest in".
Fast forward to 2011, and Thal-Jantzen is now one of three independent financial advisers (IFA) at Sussex-based Bromige.
"We reckon that 80% of our clients are investing ethically as a preference, so the majority of our advice is to clients that want to invest ethically", he explains.
"If people have a concern about their own behaviour and that of their fellow human beings, then they might be interested in what the so-called ethical or socially responsible investment approach can offer them.
"I'm not, from a moralistic point, coming out and saying that people should invest ethically. I think it's only worth doing this sort of thing if people are genuinely interested in it."
Understanding ethical investment
As we've written previously on Blue & Green Tomorrow, the reasons for investing ethically far outweigh the reasons not to. Therefore, Thal-Jantzen's incredibly fair and evidently unassertive method of providing financial advice should, in theory, suit everyone.
Unfortunately, though, this isn't entirely true. Certainly in the unethical advisory world anyway.
"The majority of people who invest are investing irresponsibly", he admits, "And the majority of advisers don't understand sufficiently what it is that ethical investment offers".

"They probably have the perception that investing ethically is going to mean poor or second-rate performance.
"If a client comes to them knowing about it and asking for it, they will probably try and put them off, and if the client isn't aware, which is the case for the majority of the public, unless the adviser makes the effort to understand it themselves and then to explain it to the client, there is no way it's ever going to happen."
Whilst Thal-Jantzen clearly plants a lot of the blame on the so-called experts, the mentality and outlook of individuals, he says, is also less-than-acceptable.
"They don't care if part of their investment is in arms manufacturing or manufacturing cluster bombs, or killing little kids – they just don't want to know.

"They're quite happy to draw their pensions and have their holidays, based on profits they made on the back of those kinds of activities."
The underlying divinity within the sector
His attitude towards ethical investment is somewhat spiritual and mystical, and echoes the sentiments of two previous interviewees in particular – Jeremy Newbegin and Martin Stewart – both of whom cited religion as one of their own personal reasons for championing the sector.
Indeed, when asked by Blue & Green Tomorrow which person from now or in history he would choose to be stuck with on a desert island, Thal-Jantzen chose Rudolf Steiner – the founding father of the anthroposophy movement.
"My philosophy is that we, in a sense, create, through the consequences of our actions, our own destiny and karma", he continues.
"We're not pawns that are being knocked around and everything is outside of our control."
What the IFA from Bromige is saying, essentially, is that we have the ability to change things. We, the human race, are capable.
And we need to start at the top.
It was recently revealed that the Royal Bank of Scotland have been lending money to manufacturers outside the UK that are making cluster bombs. It's not just RBS, though. In fact, the majority of high street banks and building societies have, at one time or another, been accused of similar acts of unethicalness.
Thal-Jantzen relates the penalties of having money invested in such companies back to his own personal life view.
"I think that whether you are aware that you are doing that or not, the consequences of the human misery that will be indirectly created through that investment, will come back to haunt you", he says.
"My own position is that I think that this life is one of a series of lives that I've had and I will have.

"My essential individuality will come back in a hundred or two hundred years, and I will reap the consequences of the actions of my last life, and if that includes that I was investing in the Royal Bank of Scotland, it will come back and haunt me.
"Everything you do has consequences, and you will meet it in a future life, if not in this life, and you will have to answer for your actions."
His passionate faith in reincarnation is clearly one of many catalysts as to why he personally believes we should invest in a sustainable way.
This isn't to say that an individual has to be religious or spiritual to fully believe in ethical investment, though. The point is about being considerate for future generations and for the welfare of the planet.

If you want a blue and green tomorrow, this is what you need to do.
Contact Bromige Independent Financial Advisers. They're based in Sussex but have clients all over the UK. Alternatively, complete our form. Do this, and we'll connect you with a specialist ethical adviser.
About where he's based
Bromige is located in the picturesque village of Forest Row, in East Sussex.
Just an hour away from the heart of London, the village draws its name from its closeness to Ashdown Forest, the largest free public access space in the South East.
Forest Row itself, although in East Sussex, is sandwiched between Surrey, Kent and West Sussex, south of the capital.
Christian Thal-Jantzen pointed out his admiration for Rudolf Steiner, the founder of the Anthroposophical movement. Two education establishments in the village – Michael Hall and Emerson College – are based on Steiner's insights.
Meanwhile, Greenfields School is an independent school that draws heavy influence from the teachings of L. Ron Hubbard – the founder of the Church of Scientology.
Some famous people to have lived in the village include comedian and novelist, Ben Elton, Pink Floyd frontman David Gilmour, and Jonael Schickler, the Swiss philosopher.
The village's local authority, Wealdon District Council, "place a high value on protecting our environment", and its website appears to mirror this claim, with various pollution-preventing and sustainability methods already in place in the area.
The council also boasts one of the lowest carbon emissions we've seen in this series of features.
As of 2009, the area produced just 877kt – a drop of nearly 100kt since 2005, whilst its carbon emissions per capita are also considerably lower than most, at 6.1t.
Previous interviewees include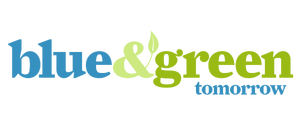 What Kitchen Suits Your Style? Modern, Classic or Shaker?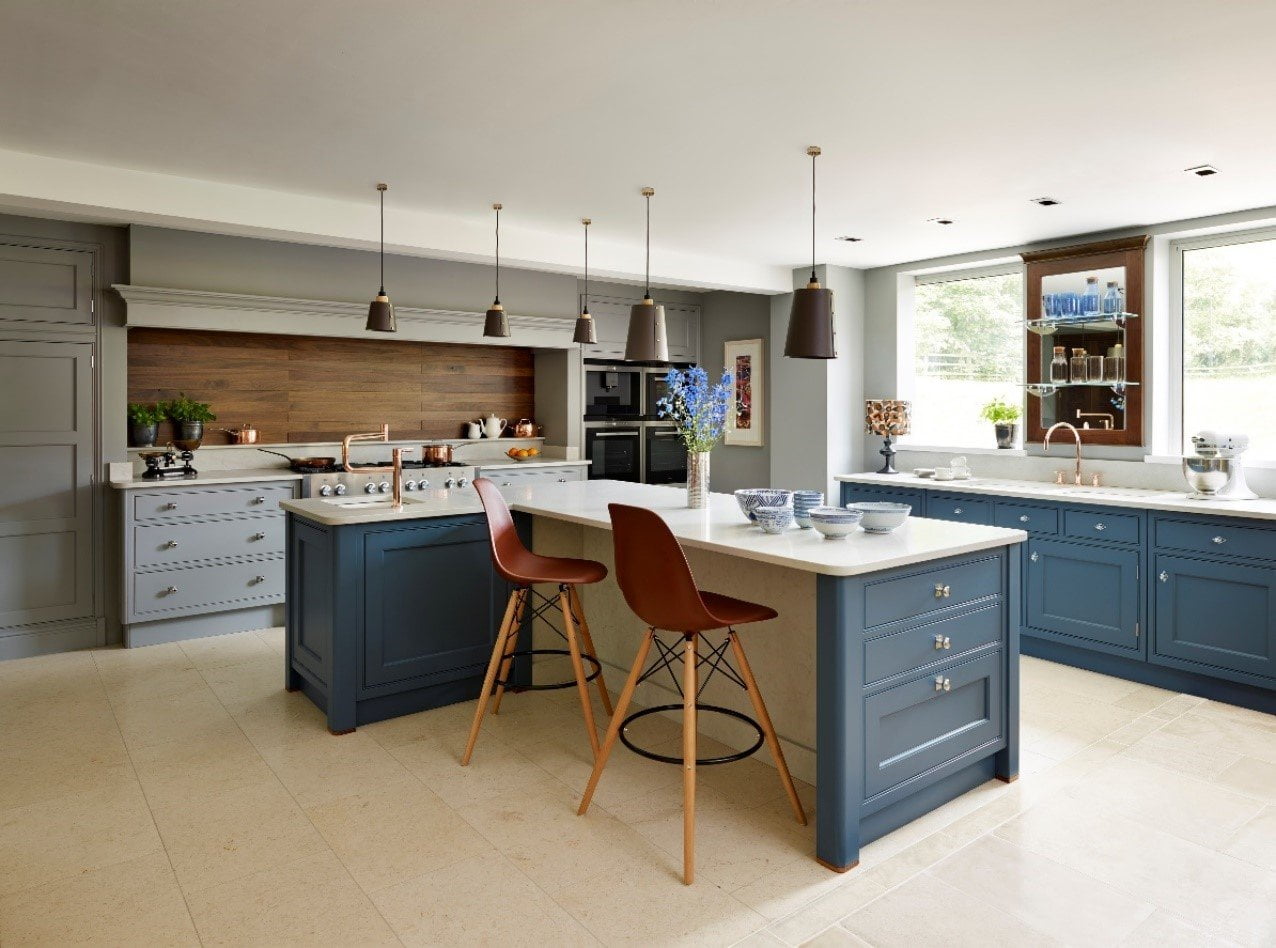 A kitchen is the centre of the home. Your kitchen ranges between where friends and family gather, talk about their day, cook meals, have drinks, to somewhere you can just enjoy each other's company. The kitchen is the heart of the home. But, everyone's lifestyle is different. Everyone's taste is different. So, you need a kitchen that not only mirrors your lifestyle but matches your taste too. Whilst some prefer a more traditional design, others want a modern feel or flair – and it's all down to personal taste.
When it comes to redesigning your kitchen, what style would you go for? It's a difficult one isn't it. With so many different styles to go for, how can you know exactly what you want until you've seen it in action? Leading kitchen designer, Roman Kitchens, based in Essex, have provided three examples of bespoke kitchens and styles they specialise in, accompanied with beautiful images. This design guide will get you one step closer to picking your dream kitchen for your home.
1. Modern
New home in the city centre? Or even a sleek new modern build? You want a trendy and modern kitchen to reflect your city lifestyle. In modern kitchen design, colours are bolder and fresher, with sleek design and utilities that are distinctive and vibrant.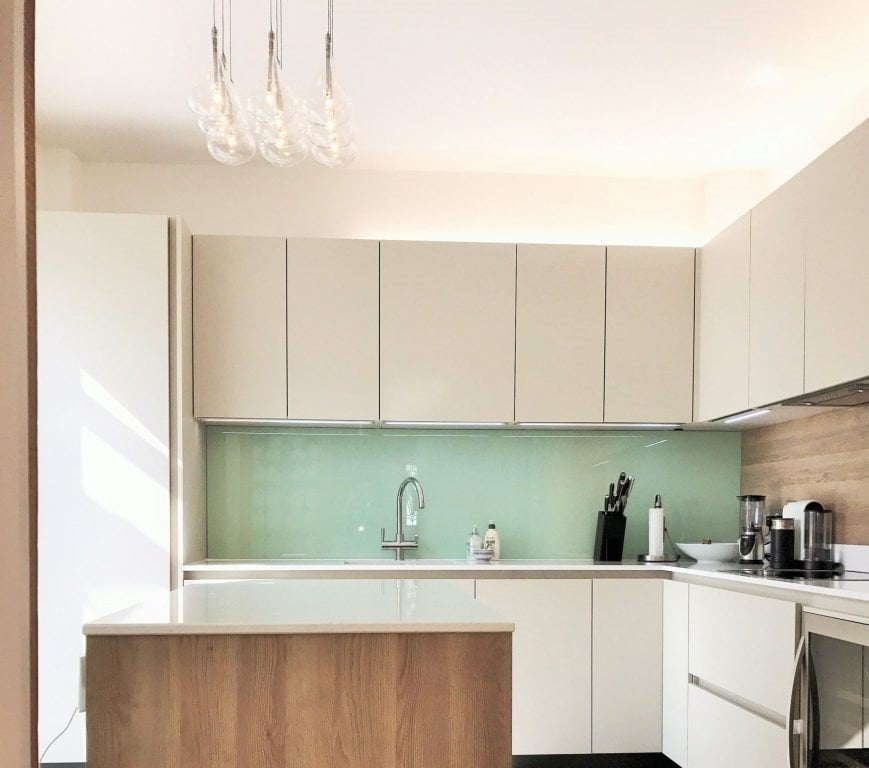 This modern kitchen is sleek and smooth with flawless design and beauty. Minimalism doesn't stop this kitchen standing out. Featured walls of wood and vibrant mint green draw the eye, whilst the white surfaces reflect the light, illuminating every nook and cranny of this kitchen. This kitchen features products from Rotpunkt, innovators of modern kitchen design. Made with German engineering, a Rotpunkt Kitchen is the ultimate modern addition to your home. Rotpunkt Kitchens have timeless design and amazing functionality, they work for every purpose and are eco-friendly. Sourced from natural materials, a Rotpunkt kitchen uses 37% less timber, conserving natural forests and being more environmentally conscious.
2. Classic
Prefer a homely and traditional feel? Classic kitchens are warm, welcoming and filled with wood. Wood flooring, wood fixtures, wood furniture – you name it! You can bring a rustic feel to your urban home with a classic kitchen. Subtle colours and beautiful finishes, Classic kitchens are for taking it back to the basics with a definitive look and feel.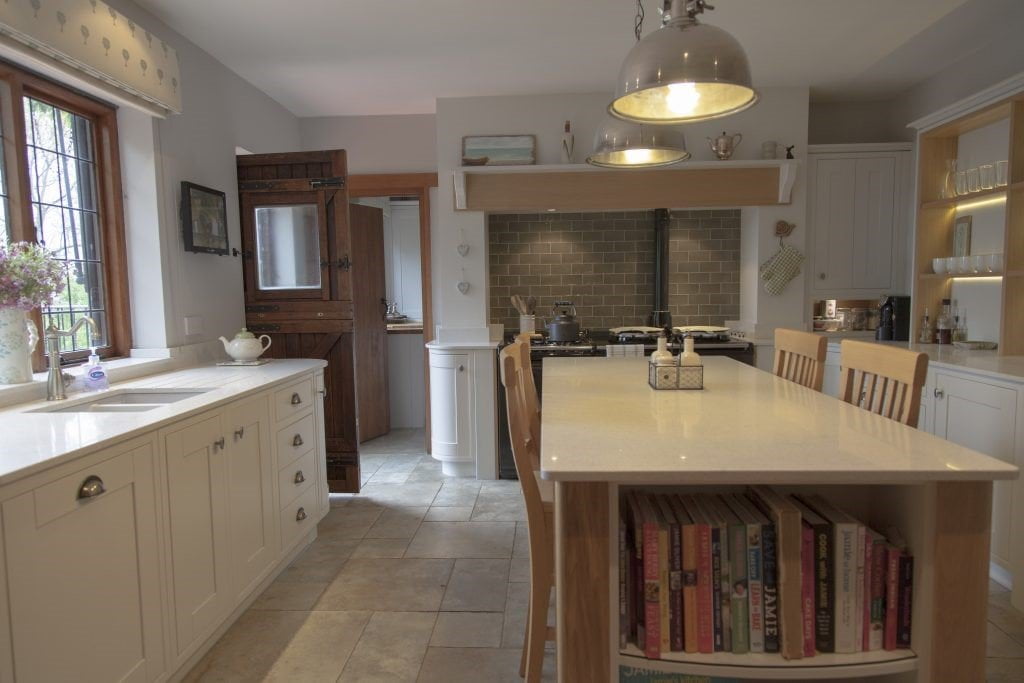 With stated handles for cupboards, Classic kitchens are effortlessly timeless. They convey an elegant but relaxing nature. Giving off countryside vibes, natural elements convey a British countryside feel. The wood featured in a classic kitchen can range between oaks and walnut, creating a warmth and original feel to your home. Soft English heritage colours add a certain mood to your home, softening the light making it cosier.
3. Shaker
Any kitchen planner will tell you that the meeting point between traditional and modern design, is a Shaker kitchen. They have a distinctive style and innovative feel. Shakers are fresh, mixing different colour tones with stylish wood and vinyl. The most important feature of a Shaker kitchen is functionality – every feature needs to serve a purpose in the kitchen. Paired with stylish and unique furniture, a Shaker kitchen is an ideal addition to any home.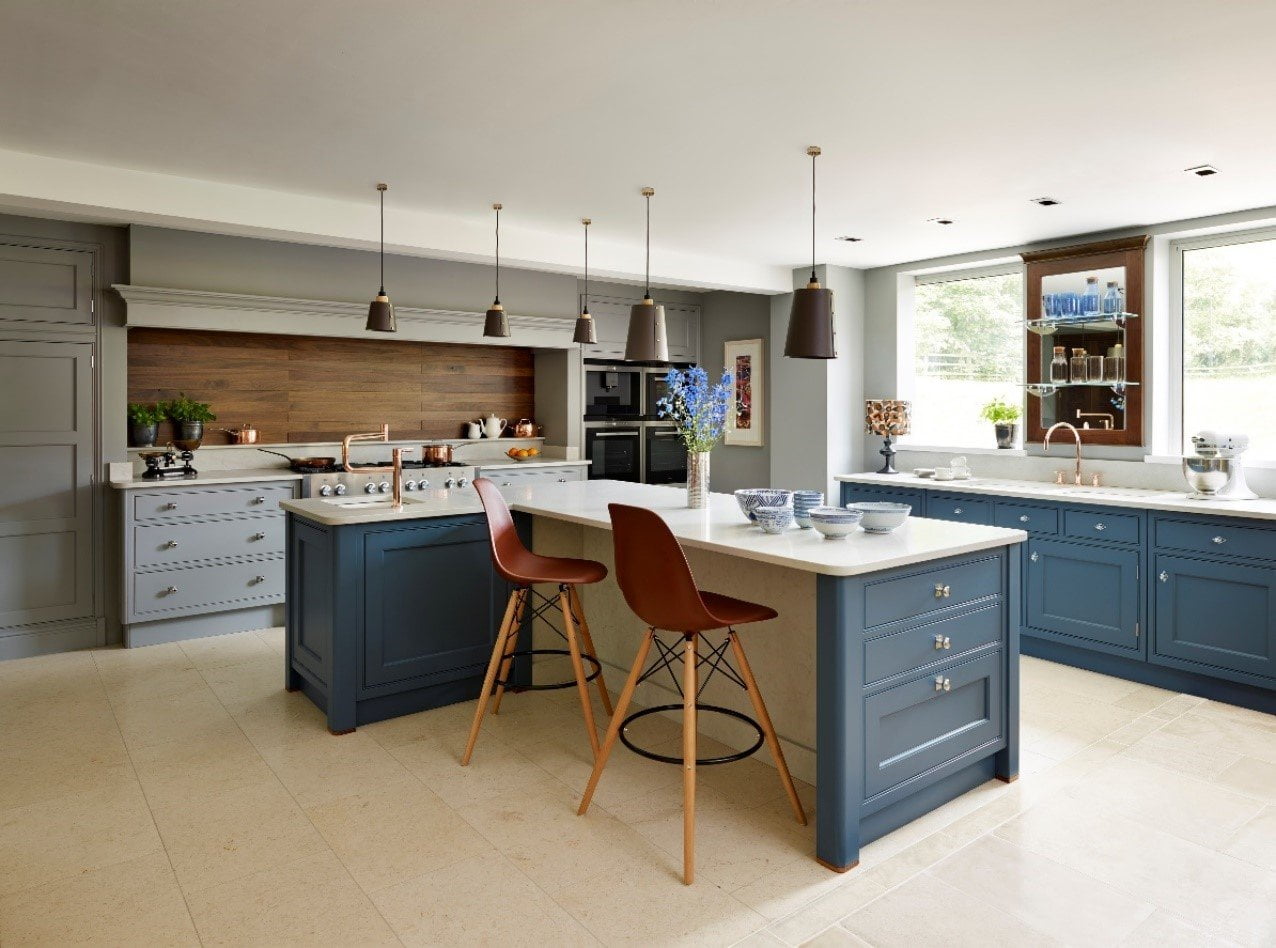 The ultimate marriage between Classic and Modern kitchens, this Shaker kitchen has deep colour tones with copper emphasis features. All the fittings and fixtures blur the line of modern and tradition, with a Classic look but modern colour vibe. Unique furniture and design make Shaker Kitchens perfect for the middle ground in kitchen design. Minimal but beautifully dressed. Traditional but bold and modern at the same time. Storage solutions are part of the functionality of Shaker kitchens, but don't detour from conveying yours as a luxury kitchen.
Whatever you choose for your new kitchen, be it Modern, Classic or Shaker – pick whatever suits you. Taste is, and always will be, subjective – it's down to you.
Ways Green Preppers Are Trying to Protect their Privacy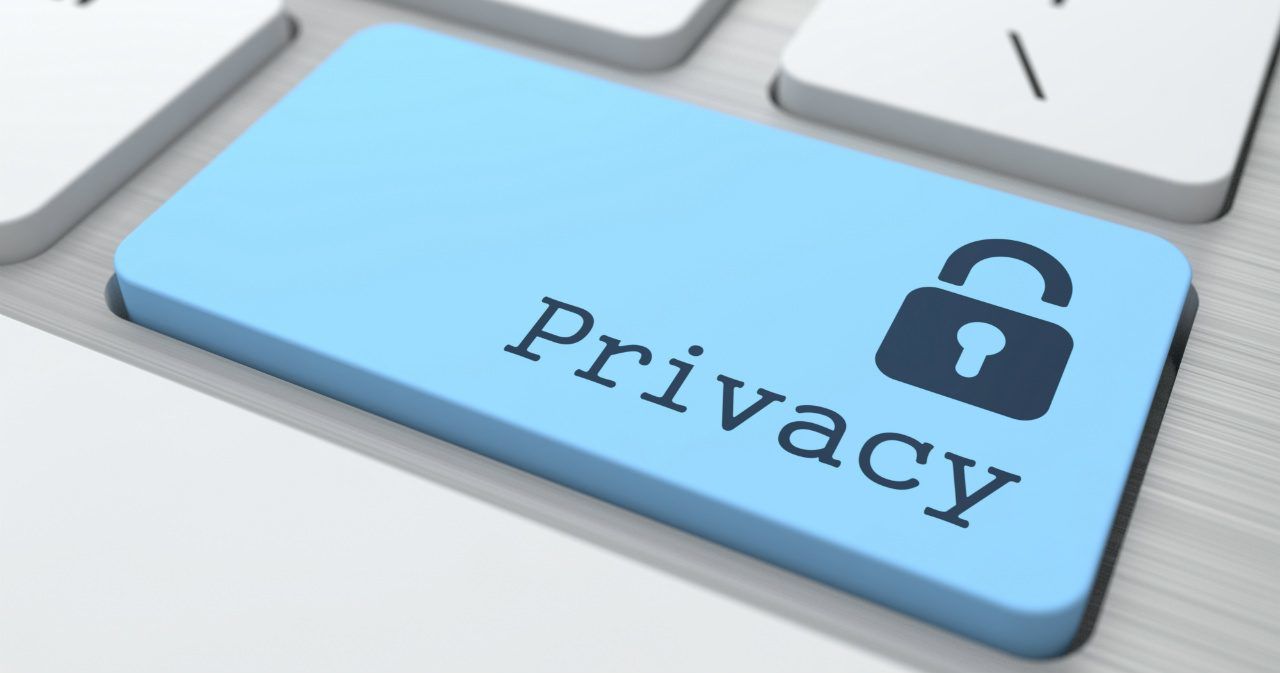 Environmental activists are not given the admiration that they deserve. A recent poll by Gallup found that a whopping 32% of Americans still doubt the existence of global warming. The government's attitude is even worse.
Many global warming activists and green preppers have raised the alarm bell on climate change over the past few years. Government officials have taken notice and begun tracking their activity online. Even former National Guard officers have admitted that green preppers and climate activists are being targeted for terrorist watchlists.
Of course, the extent of their surveillance depends on the context of activism. People that make benign claims about climate change are unlikely to end up on a watchlist, although it is possible if they make allusions to their disdain of the government. However, even the most pacifistic and well intentioned environmental activists may unwittingly trigger some algorithm and be on the wrong side of a criminal investigation.
How could something like this happen? Here are some possibilities:
They could share a post on social media from a climate extremist group or another individual on the climate watchlist.
They could overly politicize their social media content, such as being highly critical of the president.
They could use figures of speech that may be misinterpreted as threats.
They might praise the goals of a climate change extremist organization that as previously resorted to violence, even if they don't condone the actual means.
Preppers and environmental activists must do everything in their power to protect their privacy. Failing to do so could cost them their reputation, future career opportunities or even their freedom. Here are some ways that they are contacting themselves.
Living Off the Grid and Only Venturing to Civilization for Online Use
The more digital footprints you leave behind, the greater attention you draw. People that hold controversial views on environmentalism or doomsday prepping must minimize their digital paper trail.
Living off the grid is probably the best way to protect your privacy. You can make occasional trips to town to use the Wi-Fi and stock up on supplies.
Know the Surveillance Policies of Public Wi-Fi Providers
Using Wi-Fi away from your home can be a good way to protect your privacy.However, choosing the right public Wi-Fi providers is going to be very important.
Keep in mind that some corporate coffee shops such a Starbucks can store tapes for up to 60 days. Mom and pop businesses don't have the technology nor the interest to store them that long. They generally store tips for only 24 hours and delete them afterwards. This gives you a good window of opportunity to post your thoughts on climate change without being detected.
Always use a VPN with a No Logging Policy
Using a VPN is one of the best ways to protect your online privacy. However, some of these providers do a much better job than others. What is a VPN and what should you look for when choosing one? Here are some things to look for when making a selection:
Make sure they are based in a country that has strict laws on protecting user privacy. VPNs that are based out of Switzerland, Panama for the British Virgin Islands are always good bets.
Look for VPN that has a strict no logging policy. Some VPNs will actually track the websites that you visit, which almost entirely defeats the purpose. Most obviously much better than this, but many also track Your connections and logging data. You want to use a VPN that doesn't keep any logs at all.
Try to choose a VPN that has an Internet kill switch. This means that all content will stop serving if your VPN connection drops, which prevents your personal data from leaking out of the VPN tunnel.
You will be much safer if you use a high-quality VPN consistently, especially if you have controversial views on climate related issues or doomsday prepping.