20 Questions With: Martin Wilderer, COO of EQi Group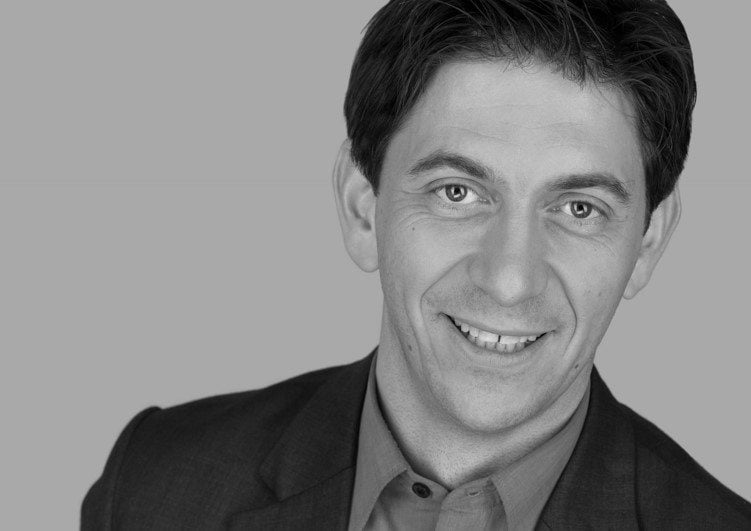 Dr Martin Z. Wilderer is the COO of EQi Group. He describes himself as an environmental capitalist. He is driven by the interest to address global grand challenges by turning them into business opportunities.
Martin's career has been predominantly in cleantech (wastewater, power engineering, green automotive, sustainable investment), 11 years of which in China where he built and operated a facility manufacturing highly specialized engineering products from a green field turning it into a hub in the region. Martin has worked for German corporates, an Austrian family owned investment fund as well as run companies in their early stage. Martin is currently engaged with EQi – the Environmental Intelligence Group. EQi is a data and technology company in resource efficiency management connecting sustainability to financial performance.
Martin has a double master in mechanical engineering and international business followed by a phd in environmental economics/industrial ecology on the topic of Eco-Industrial Parks, Environment and Economic Growth.
Today he answers Blue & Green's twenty questions.
We want the world to be as blue and green tomorrow as it was yesterday. What's your mission?
My aim is to make most of the life we have been given, experience the wonders of the world, help others to equally have the chance to experience this, and contributing to the world so that we can hand it to the next generation in the same condition as it was handed to us, if not better.
My mission is to build bridges; bridges between generations, cultures and professions. Having been trained in a double degree of engineering and business, I have seen, early on, how different professions can easily get in the way of one another when aiming for the same goal. With a dual nationality, I have also observed how easy it is for different cultures to develop misunderstandings, when in effect we are all driven by the same human fundamentals. I have always found it fascinating how true innovation can be released when bridges are built between the differences, which often stand in our way.
My fascination is technology and the opportunities it provides. While there is a danger for misuse, through taking an active approach, I hope being able to help shape their application and put them to good use.
When you were a child, what did you want to be when you grew up?
I was always fascinated by the wonders of this world; the first job I wanted to do was a volcanologist.
How would your friends describe you?
I would say passionate, energetic, positive, a glass-half-full guy; always on the search for something new. Probably also a degree of craziness for always wanting to stretch the so-called impossible.
What was your 'road to Damascus moment' in terms of sustainability?
For me, it was actually one of my first internships which was at a tobacco company. Being a non-smoker, I realised I had to work for something that I believe in and be passionate about. There is nothing more satisfying to do business with a good cause which results in sound economic performance.
Who or what inspires you?
My father inspired me to always look outside the box, connecting the unconnected.
What really grinds your gears?
Prejudice can drive me up the wall, exploitation, injustice, stubbornness and negativism.
Describe your perfect day
Working creatively to try to solve a problem.
What do you see when you look out your window at home?
A beautiful valley looking towards the Longmynd, a heath and moorland plateau, which is a part of the Shropshire in Britain.
What do you like spending your money on?
Good food, travel, and I must admit technological gadgets.
What's your favourite holiday destination?
I do not have a single location. I am curious to explore new places. I love the diversity of our planet and the local flavours of each place.
What's your favourite book?
I don't really have a favourite book. I have always enjoyed reading biographies as I am fascinated by what other people can achieve. But sometimes an exciting novel is not a bad thing. However, with lots of reading on the job; a nice stroll outdoors is often a more attractive choice.
What's your favourite film?
The movie I've watched the most is certainly "Dances with Wolves". I love the scenic views and the connectedness man has with nature implied in the film. These days, I am very much into science fiction films, especially those depicting humans living with robots and other forms artificial intelligence.
You're elected prime minister with a thumping majority. What's the first thing you do?
Though I do not have any political ambitions, I believe a longer electorate time allows for longer and better term decision making. This combined with minimal pay with an attractive large bonus for results visible 10 years down the line.
If you were stuck on a desert island, which famous person would you like to be stuck with and why?
My wife; to me, she is famous and a great companion to make life worth living.
What was the best piece of advice you have ever been given? And the worst?
Best: never stop being curious, follow your passion.
Worst: whenever someone says it's not possible.
What's your biggest regret?
Overall, I see in everything positively, hence, no real regrets. Perhaps spending a longer time in Japan in my school days; having only spent 6 months learning the language, it had not settled in. With a few more months, I could have been able to retain it.
What one thing would you encourage readers to do to make their life more sustainable?
Eat local produce. That strengthens the local community, reduces unnecessary logistics, and is likely to be fresher and healthier.
What's the one idea that you think could change the world for the better?
Education. Internet brings us closer. If we can get everybody freely connected and accessible, the impact will be transformative.
What's your favourite quote?
"Work for something because it is good, not just because it stands a chance to succeed." – Vaclav Havel
What would you like to be doing five years from now?
Inspiring people to do more
And the bonus questions: how would you like to be remembered? – what will they carve on your gravestone?
Lived life with passion.
Read previous 20 questions with here.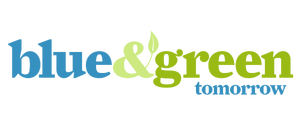 A Good Look At How Homes Will Become More Energy Efficient Soon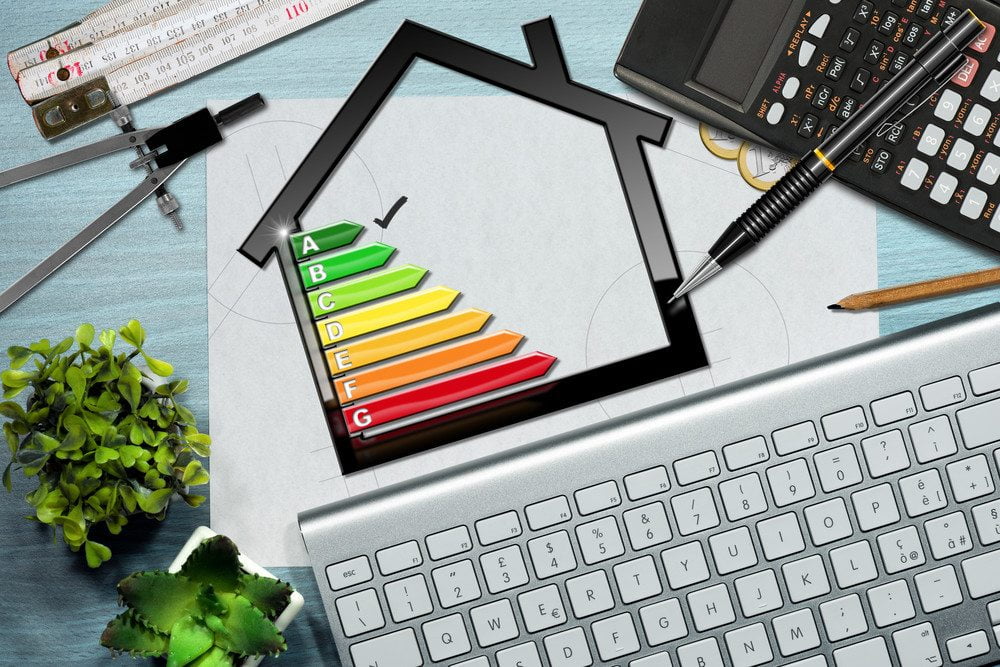 Everyone always talks about ways they can save energy at home, but the tactics are old school. They're only tweaking the way they do things at the moment. Sealing holes in your home isn't exactly the next scientific breakthrough we've been waiting for.
There is some good news because technology is progressing quickly. Some tactics might not be brand new, but they're becoming more popular. Here are a few things you should expect to see in homes all around the country within a few years.
1. The Rise Of Smart Windows
When you look at a window right now it's just a pane of glass. In the future they'll be controlled by microprocessors and sensors. They'll change depending on the specific weather conditions directly outside.
If the sun disappears the shade will automatically adjust to let in more light. The exact opposite will happen when it's sunny. These energy efficient windows will save everyone a huge amount of money.
2. A Better Way To Cool Roofs
If you wanted to cool a roof down today you would coat it with a material full of specialized pigments. This would allow roofs to deflect the sun and they'd absorb less heat in the process too.
Soon we'll see the same thing being done, but it will be four times more effective. Roofs will never get too hot again. Anyone with a large roof is going to see a sharp decrease in their energy bills.
3. Low-E Windows Taking Over
It's a mystery why these aren't already extremely popular, but things are starting to change. Read low-E window replacement reviews and you'll see everyone loves them because they're extremely effective.
They'll keep heat outside in summer or inside in winter. People don't even have to buy new windows to enjoy the technology. All they'll need is a low-E film to place over their current ones.
4. Magnets Will Cool Fridges
Refrigerators haven't changed much in a very long time. They're still using a vapor compression process that wastes energy while harming the environment. It won't be long until they'll be cooled using magnets instead.
The magnetocaloric effect is going to revolutionize cold food storage. The fluid these fridges are going to use will be water-based, which means the environment can rest easy and energy bills will drop.
5. Improving Our Current LEDs
Everyone who spent a lot of money on energy must have been very happy when LEDs became mainstream. Incandescent light bulbs belong in museums today because the new tech cut costs by up to 85 percent.
That doesn't mean someone isn't always trying to improve on an already great invention. The amount of lumens LEDs produce per watt isn't great, but we've already found a way to increase it by 25 percent.
Maybe Homes Will Look Different Too
Do you think we'll come up with new styles of homes that will take off? Surely it's not out of the question. Everything inside homes seems to be changing for the better with each passing year. It's going to continue doing so thanks to amazing inventors.
ShutterStock – Stock photo ID: 613912244
IEMA Urge Government's Industrial Strategy Skills Overhaul To Adopt A "Long View Approach"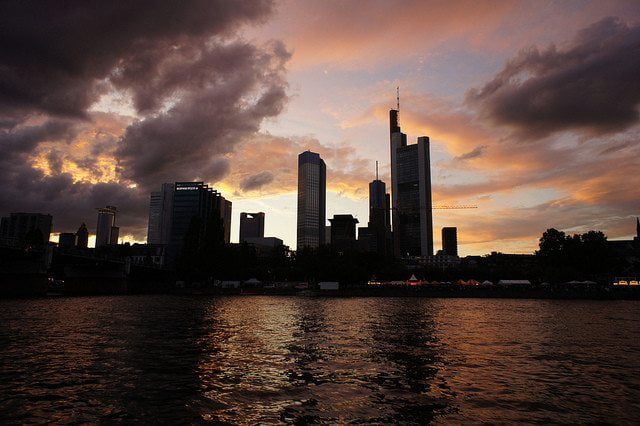 IEMA, in response to the launch of the Government's Industrial Strategy Green Paper, have welcomed the focus on technical skills and education to boost "competence and capability" of tomorrow's workforce.
Policy experts at the world's leading professional association of Environment and Sustainability professionals has today welcomed Prime Minister Teresa May's confirmation that an overhaul of technical education and skills will form a central part of the Plan for Britain – but warns the strategy must be one for the long term.
Martin Baxter, Chief Policy Advisor at IEMA said this morning that the approach and predicted investment in building a stronger technical skills portfolio to boost the UK's productivity and economic resilience is positive, and presents an opportunity to drive the UK's skills profile and commitment to sustainability outside of the EU.
Commenting on the launch of the Government's Industrial Strategy Green Paper, Baxter said today:
"Government must use the Industrial Strategy as an opportunity to accelerate the UK's transition to a low-carbon, resource efficient economy – one that is flexible and agile and which gives a progressive outlook for the UK's future outside the EU.
We welcome the focus on skills and education, as it is vital that tomorrow's workforce has the competence and capability to innovate and compete globally in high-value manufacturing and leading technology.
There is a real opportunity with the Industrial Strategy, and forthcoming 25 year Environment Plan and Carbon Emissions Reduction Plan, to set long-term economic and environmental outcomes which set the conditions to unlock investment, enhance natural capital and provide employment and export opportunities for UK business.
We will ensure that the Environment and Sustainability profession makes a positive contribution in responding to the Green Paper."