30 Years On: Japan, Iceland And Norway Continue To Disregard International Whaling Moratorium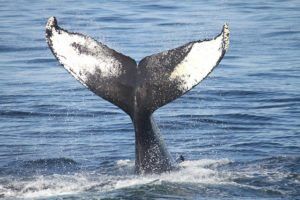 Despite the moratorium put in place in 1986, for profit and 'bogus science', Iceland, Japan and Norway have put more than 40,000 whales to death.
Ahead of the 66th meeting of the International Whaling Commission which begins next week in Slovenia, Humane Society International celebrates that more than one hundred thousand whales are estimated to have been spared in the three full decades since the international moratorium on commercial whaling, which came into force in 1986. However, as the IWC celebrates its 70th anniversary, willful disregard of the ban by Japan, Iceland and Norway has sentenced some 40,000 whales to death since it took effect. HSI calls for IWC member nations to robustly condemn these archaic, cruel and unnecessary killings.
HSI Vice President Kitty Block said: "The moratorium is one of the major conservation successes of our time, having prevented the slaughter of tens or even hundreds of thousands of whales since it came into force thirty years ago. And yet it is systematically undermined by persistent commercial whaling by Japan, Iceland and Norway. Japan's unilateral resumption of its so-called 'scientific' hunt in the Southern Ocean last year is a slap in the face not just for the International Whaling Commission but also for the rule of law, as the International Court of Justice clearly ruled Japan's previous Antarctic 'research' programme to be illegal. Loopholes also continue to be exploited by Iceland and Norway in order to kill whales for profit. The IWC is 70 this year and it – and the world – has largely moved on from killing whales for profit. Most of the IWC's work is now quite rightly about the protection of whales; it's long overdue for these three countries to join the rest of the international community in protecting and conserving these majestic animals."
Humane Society International's expert delegation will be attending the meeting in Slovenia and is able to provide regular updates and commentary. Top priorities include:
• Urging whale-friendly member nations to press for stronger protection for whales, and firmly opposing strategies to undermine the commercial whaling moratorium, such as continuing calls to establish a new category of commercial whaling known as 'small type coastal whaling';
• Urging IWC Commissioners to strongly criticize Japan for its continued 'scientific' whaling, in light of the International Court of Justice's March 2014 judgment that Japan's previous Antarctic whaling did not qualify as scientific research;
• Encouraging strong support to reach the three-quarter voting majority needed to create a South Atlantic Whale Sanctuary;
• Asking member nations to support a Resolution on Cetaceans and Ecosystem services, which notes the increasing research that shows that far from eating all the fish, as Japan and other countries have claimed, whales actually enhance ecosystem productivity as well as helping to regulate carbon dioxide in the atmosphere;
• Encouraging IWC members to establish a new work stream to address the causes of bycatch (the incidental capture of animals in fishing equipment, which kills an estimated 300,000 whales, dolphins and porpoises annually);
• Encouraging IWC members to establish and fund a global network of experts trained to rescue stranded whales, dolphins and porpoises, plus collate data to better inform our understanding of these tragic events;
• Supporting the IWC to progress its Animal Welfare Action Plan, agreed in 2014, that seeks to assess threats from ship strikes, noise pollution, and poorly managed whale watching, amongst others, and provide management advice to tackle these problems.
HSI has the following experts available to comment on the proceedings in Slovenia.
• Kitty Block, J.D., HSI vice president is the head of HSI's delegation to the IWC. An expert on legal issues involving the treaty and its implementation, she has been participating in IWC meetings since the late 1990s. Mobile: 011-240-888-4424 Email: kblock@hsi.org
• Mark Peter Simmonds, OBE is HSI's senior marine scientist. An environmental scientist and marine biologist, he has served for 20 years on the IWC Scientific Committee. His main field of scientific endeavor concerns investigating and addressing human threats to marine mammals. He has published widely in the scientific literature on issues including chemical and noise pollution, climate change and whale and dolphin biology and also authored/edited several books.
• Claire Bass is Executive Director of HSI/United Kingdom. She has attended IWC meetings for more than ten years, including as part of the UK's delegation, and specializes in the welfare concerns around whaling and other human threats in the oceans. Mobile +44 (0)7709 326008 Emailcbass@hsi.org
• Bernard Unti, Ph.D., is Senior Policy Advisor and Special Assistant to the President & CEO of The Humane Society of the United States and Humane Society International. He works on a wide range of strategic, policy, program, and communications priorities, including the protection of whales and other marine mammals. An historian by training, his areas of academic expertise include the evolution of human attitudes toward animals, the history and sociology of the animal protection movement, the development of the kindness-to-animals ethic, the humane education of children, and the relationship between human behaviour change and animal welfare. He first attended at an IWC meeting at Anchorage, Alaska in 2007. Mobile is 011 301-980-6882 Email: bunti@hsi.org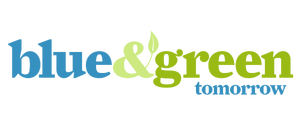 Want to Connect With Nature? Start by Disconnecting From Busyness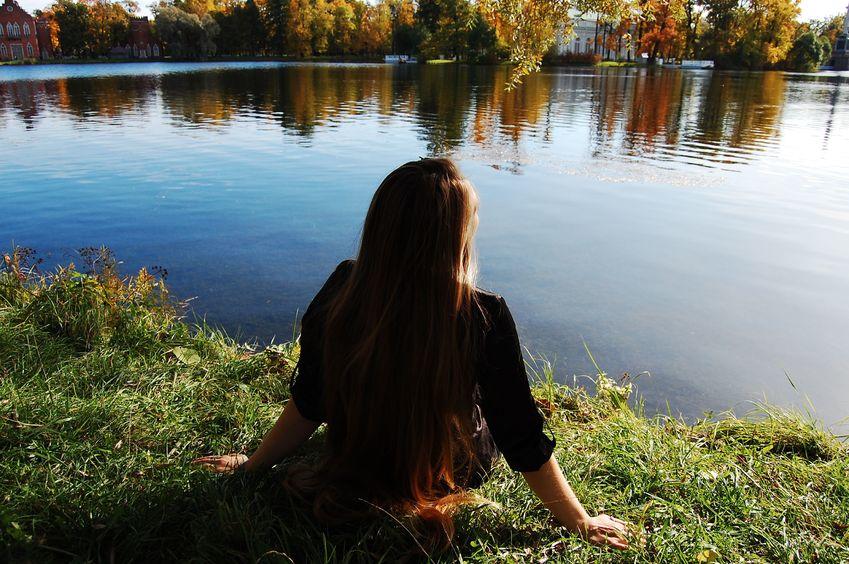 Have you ever found yourself staring at one of your (many) devices and feeling slightly disgusted with how much time you waste on technology? If so, you aren't alone. We all have moments like these and it's important that we use them as motivation to change – especially if we want to be more connected with nature.
How Busyness Impacts Your Connection With Nature
Whether you realize it or not, you live an ultra connected life. Between smart phones, tablets, computers, and wearable devices, you're never very far from some sort of technology that can connect you to the internet or put you in touch with other people. That's just the world we live in.
While it could be argued that this sort of omnipresent connectivity is a positive thing, it's also pretty clear that being permanently tethered to technology impacts our ability to strip away distractions and connect with nature.
When you're always within arm's reach of a device, you feel a sense of busyness.  Whether it's browsing your social media feed, uploading a picture, reading the news, or responding to an email, there's always something to do. As someone who wants to spend more time in nature, this is problematic.
4 Practical Ways to Disconnect
If you want to truly connect with nature and live a greener lifestyle, you have to be proactive about finding ways to disconnect. Here are a few practical suggestions:
1. Switch to a New Phone Plan
It's not always practical to totally unplug from the world. Family and work responsibilities mean you can't go off the grid and continue to fulfill your responsibilities. Having said that, there are some ways to scale back.
One suggestion is to switch to a prepaid phone plan. When you have a prepaid phone plan, you're far less likely to spend hours and hours of your time making phone calls, sending texts, and surfing the web. It forces you to be more conscious of what you're doing.
2. Get Rid of Social Media
Social media is one of the biggest time wasters for most people. Whether you realize it or not, it's also a huge stressor. You're constantly being exposed to the best snapshots of everyone else's lives, which makes you feel like you're missing out on something (even when you aren't).
If you want to feel a sense of relief and free yourself up to spend more time in nature, get rid of social media. Don't just delete the apps off your phone – actually disable your accounts. It's a bold, yet necessary step.
3. Create Quiet Hours
If you aren't able to get rid of social media and disable various online accounts, the next best thing you can do is establish quiet hours each day where you totally detach from technology. You should do this for a minimum of three hours per day for best results.
4. Build Community
Do you know why we're drawn to social media and our devices? Whether consciously or subconsciously, it's because we all want to be connected to other people. But do you know what's better than connecting with people online? Connecting with them in person.
As you build real life, person-to-person relationships, you'll feel less of a need to constantly have your eyes glued to a screen. Connect with other people who have an appreciation for nature and bond over your mutual interests.
Untether Your Life
If you find yourself constantly connected to a device, then this is probably a clear indicator that you aren't living your best life. You certainly aren't enjoying any sort of meaningful connection with nature. Now's as good a time as any to untether your life and explore what a world free from cords, screens, and batteries is really like.
6 Tips for an Eco-Friendly Move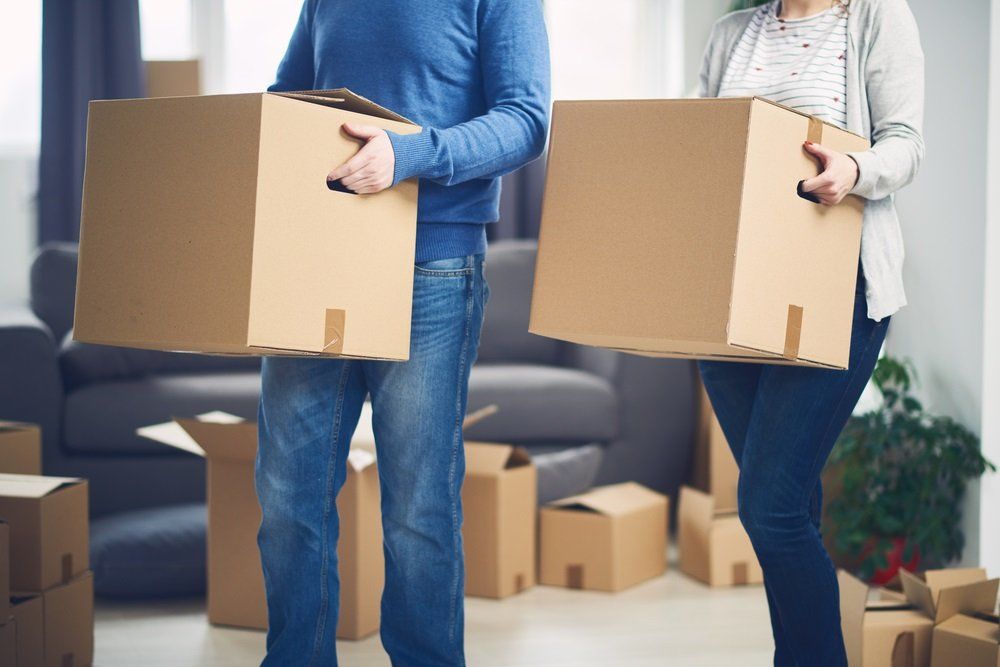 Moving can be a stressful and challenging time. No matter how many times you've done it in the past, the process of packing up, transporting, and unpacking isn't very fun. It's also not very eco-friendly. As you prepare for your next move, there are things you can do to ensure you leave less of a footprint behind.
6 Tips for a Greener Move
Because of the stress and pressure felt when moving, it's pretty common for people to rush through the process and focus on getting it done. In fact, a lot of people take an "at all costs" approach; they'll do whatever it takes to make the process as cheap and fast as possible. Don't be one of those people. It doesn't take much effort to turn a standard move into an eco-friendly move.
1. Maximize Each Trip
When moving across town, it's imperative that you make as few trips as possible. Each trip requires more gas, more emissions, and more waste, and more time.
If you're taking your personal vehicle, consider pulling a trailer behind it. You'd be surprised how much stuff you can fit into a small trailer. Not only will it make your move greener, but it'll also save you a lot of time.
2. Donate Things You Don't Want to Keep
The longer you live somewhere, the more junk you accumulate. This isn't always obvious until you start packing for a big move. Instead of bringing all of these things with you to your next home, get rid of the stuff you don't need! If the items are useful, donate them. If the items don't have much value, toss them.
3. Reuse Moving Boxes
Not only are moving boxes expensive, but they're also wasteful. If you need a bunch of cardboard boxes, consider looking around on Craigslist, asking friends, or checking the dumpsters behind stores. You can usually find a bunch of recycled boxes of all different shapes and sizes. Here are 12 places you can get them for free.
4. Get Creative With Packing
Who says you need moving boxes? You may find that it's possible to do most of your move without all that cardboard. Things like storage containers, trashcans, filing cabinets, buckets, and dressers can all store items. Blankets and sheets can be used in lieu of bubble wrap to prevent your items from getting damaged.
5. Use Green Cleaning Supplies
Once you arrive at your new place, resist the urge to pull out a bunch of harsh chemicals to clean the place. You can do yourself (and the planet) a favor by using green cleaning supplies instead. Ingredients like vinegar, baking soda, and ammonia are great to start with.
6. Forward Your Mail ASAP
Don't delay in forwarding your mail from your previous address to your new one. Not only is it wasteful for the Postal Service to route your mail to a place where you don't live, but the next owner is probably just going to toss your letters in the trash.
Moving Doesn't Have to be Wasteful
Most people only move once every few years. Some people will go a decade or more without a move. As a result, the process of moving often feels strange and new. The less experience you have with it, the less likely it is that you'll be as efficient as you should. But instead of just diving into the process blind, take some time to learn about what an eco-friendly move looks like. That way, you can leave behind the smallest footprint possible.