3D Investing's Fund Update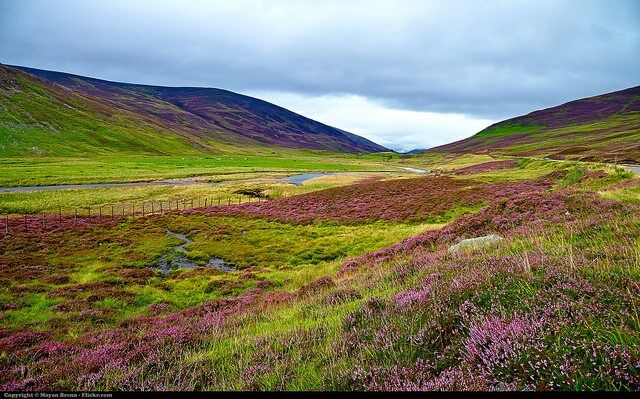 The fund universe has been very significantly expanded to £84.7 billion in assets under management, of which £50.3 billion relates to infrastructure funds. This is partly due to investment performance, but more to the addition of funds to the universe. The total universe now comprises 193, of which 24 are infrastructure funds. These are all registered for sale in the UK and have some form of ethical screening, or else have an environmental or social purpose.
Many of the additions are SICAVs run by European based managers and employ a 'best of sector' approach using Environmental and Social Governance data. There is a pattern of such funds investing in stocks that undermine our confidence in the way that sustainability criteria are applied. Yet, we have identified a number of additional funds that qualify for the 3D Portfolio and widen the range of options for socially motivated investors.
New Funds
Over 30 funds have been added to the 3D sustainable investment fund universe. There have been a few new launches, including two UK income funds. This is to be welcomed as there is a dearth of such funds, but the two funds, namely the Unicorn UK Ethical Income and Troy Trojan Ethical Income funds, are run on a negative screening basis and invest in companies with little clear positive social impact. Nevertheless, income is important for many investors and it is encouraging to see a widening in the choice available for investors.
Kames Capital has added a global fund to its ethical range and the evidence so far is encouraging (see below).
Perhaps controversially, we have added the Funding Circle Income Fund to our universe. This is an investment company that invests in loans to small and medium sized companies in the UK, US and Europe. There is no ethical screening but unlike the other listed P2P funds, this one makes no loans to consumers and helps to meet a crucial funding need in the wake of small businesses being unable to access bank finance. Most loans are made in the fields of property, manufacturing, retail and professional services.
We have also added a few infrastructure and property funds to the universe. These include two general property investments in the form of the Legal & General UK Property Fund and Real Estate Investment Trust, British Land. These are distinguished by their outstanding sustainability management and reporting.
As mentioned above, most of the fund additions relate to European managers including Allianz, BNP Paribas (Parvest), Mirova and Sarasin. Many of these funds are only directly available to professional or 'sophisticated' investors.The majority do not make it into the 3D Portfolio as there are better alternatives and the funds often include stocks that raise significant ethical concerns. This undermines our confidence in the ability of the manager to assess ethical issues and to meet the concerns of socially motivated investors. For example, Irish fund, the Davy Ethical Fund, invests in climate change denier and oil major, Exxon, and Amazon which uses very aggressive tax policies and stands accused of poor employment practice.
Risers & Fallers
Thirty funds have been upgraded on the basis of detailed analysis and a normalising of ratings. Six funds have seen their star ratings fall, largely due to a re-assessment of fund holdings and normalising funds to ensure consistency: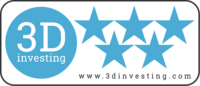 No further funds have been awarded a five star rating. This is a premium rating that we reserve for the best so we are keen to preserve its status as a 'best of the best' ranking.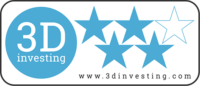 The most notable fund to be awarded a four star rating for the first time is the AXA WF Planet Bond Fund. This is distinctive as it invests in Green bonds issued by large companies and international institutions, with the proceeds of the bonds being wholly used to fund positive environmental action. The fund has a very high environmental impact and a clear process for delivering change. It only fails to achieve a five star ranking because of a lack of impact reporting and a short financial track record.
Two BNP Paribas funds have also been awarded a four star rating. One is a water fund and the other an environmental fund, both run by Impax asset Management, with the environmental fund following a similar mandate to Impax's own environmental funds. BNP Paribas' exhibits a high level of transparency and understanding of sustainability issues.
The Pictet Environmental Megatrend Fund has been renamed and repurposed as the Pictet Global Environmental Opportunities Fund. This has led to a significant increase in the positive environmental impact of the fund and also wider suitability. We have therefore upgraded the fund to four stars.
Pattern Energy is the only infrastructure fund ever to be awarded a four star rating for the first time. This invests in 18 operational wind farms in the United States.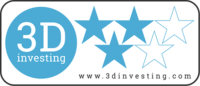 There are now 61 funds out of a total of 169 non infrastructure funds that have a star rating of three or more. A three star rating therefore means that a fund is in the top 36% of all non-infrastructure funds in our sustainable universe.
We have been able to assess the Threadneedle Ethical UK Equity Fund which has the highest level of social impact of any UK Equity Fund. It's still early days for the fund so we await further evidence of financial performance and of social impact reporting before being able to award a higher star rating, but this looks to be a promising fund.
The Kames Global Sustainability Fund largely lives up to its name with a decent ethical screen as well as making a positive environmental and social impact.
Other funds that have been awarded a three star ranking for the first time include a sustainable food fund from BNP Paribas (Parvest). This is run by Impax in a very similar manner to their own sustainable food fund. Other funds include environmental thematic funds offered by Mirova, VAM, Allianz and BNP Paribas. The clean energy funds have a high impact but are marked down in terms of overall star rating because of their poor and volatile absolute performance.
Despite a lack of direct environmental or social purpose, the Legal & General UK Property Fund and British Land gain a three star rating on the back of the excellence of their sustainability management and reporting. Similarly, the Sarasin Sustainable equity Real Estate Fund is awarded three stars because of the quality of the sustainability management evidenced by stock selection and its consistent financial track record.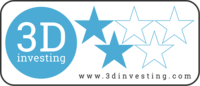 There have been many additions to the universe that have been awarded two stars. The two star ranking reflects our concerns over the quality of the sustainability management, highlighted by stocks in the portfolios that undermine our confidence in the application of sustainability principles. They also include funds that have a very limited positive social impact including the Troy Trojan Ethical Income and Unicorn UK Ethical Income funds.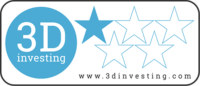 One star funds either have a very poor track record or else invest in stocks that fundamentally undermine the sustainability theme. There are four newly added funds that we've awarded the lowest rating, but we would like to highlight one fund in particular – the BSF Impact World Equity Fund. To our mind this is a prime example of the misuse of the word 'impact', which was originally used to describe investments that were made primarily for social impact. In this case, the fund invests in tobacco, mining, oil and agro chemicals, hardly investments that one would associate with sustainable investing.
3D Portfolio Universe
The 3D Portfolio has expanded to 43 funds, not including the infrastructure funds. This represents around 25% of the whole non infrastructure universe and is a selection of funds within different sectors that best meet our investment philosophy of doing good, minimising harm and delivering decent financial return.
The Sarasin Sustainable Equity Real Estate Fund has been added back following further research that shows above average sustainability for the vast majority of the holdings. We have also upgraded the Pictet Global Environmental opportunities Fund as described above and added it to the Portfolio on the basis of its much improved environmental impact and suitability.
The Funding Circle Income Fund has been added despite only being awarded two stars as it meets a real funding need as a core purpose. British Land and the Legal & General UK Property Fund have also made it on to the shortlist by virtue of their outstanding sustainability management. The Threadneedle Ethical UK Equity Fund is a welcome addition to a limited selection of UK equity funds, showing clear leadership in the sector in respect of financing companies with a positive social impact. One more fixed interest fund makes it on to the shortlist – the AXA WF Planet Bonds Fund – by virtue of its distinctive approach and high impact. This is a high quality bond fund with a correspondingly low yield.
The BNP Paribas Aqua Fund is very similar to other water funds run by Pictet and Sarasin and qualifies for the focus on water solutions, a decent financial performance and good sustainability management and reporting.
Finally, we have added the Mirova Europe Environmental Equity fund which exhibits a high social impact compared to other European equity funds.
By John Fleetwood, 3D Investing
This article first appeared in our latest Guide to Sustainable Investing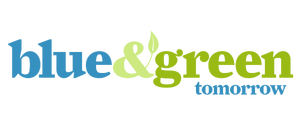 Green Weddings Trend: Why 70% of Newlyweds Are Going Green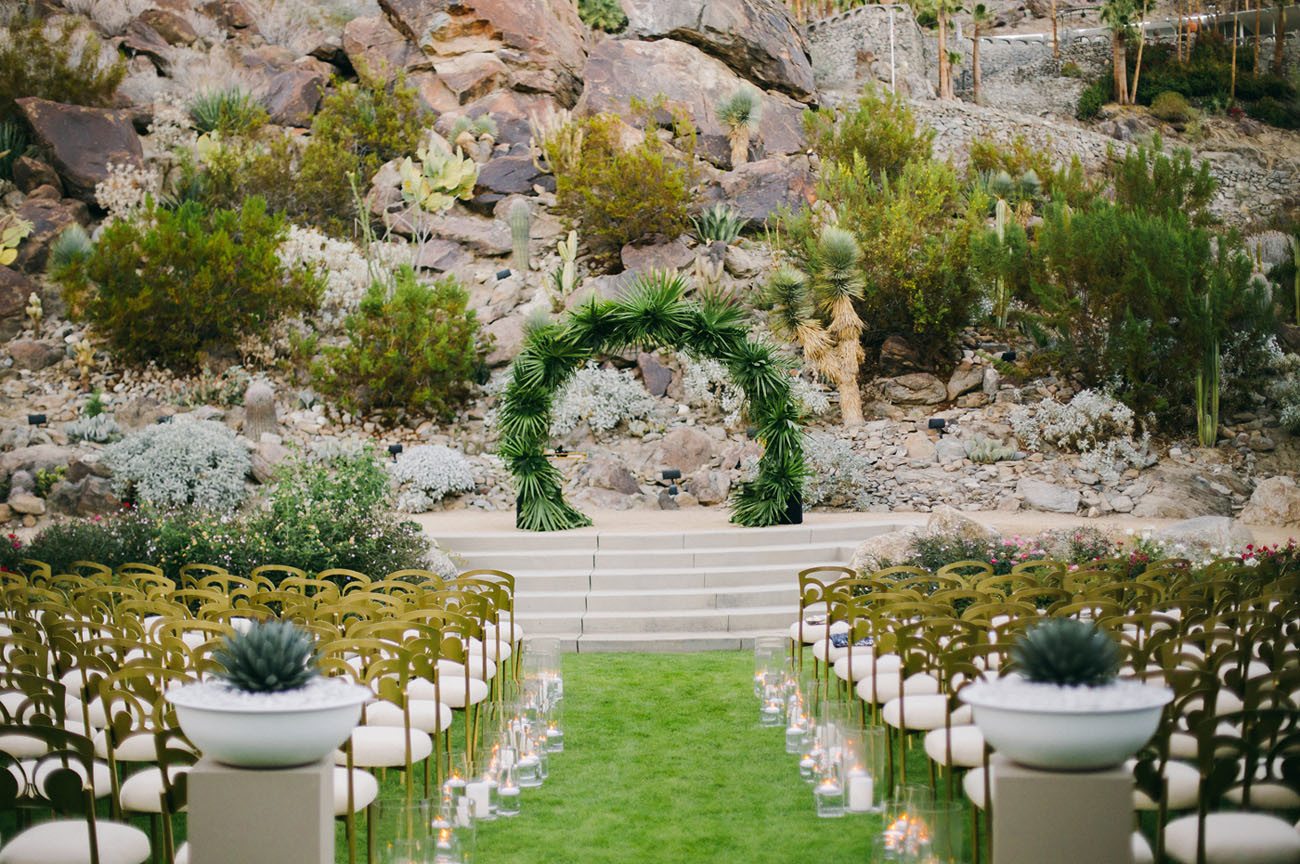 A couple of months ago, my best friend got married to her new husband. They are both very eco-conscious people, so they decided to have a unique twist on their wedding. They asked for the following:
They arranged a carpool with their friends.
They didn't have any balloons. Instead they used umbrellas.
They used plant materials instead of plastic confetti.
My friend insisted her husband not purchase a diamond. In addition to being ecologically conscious, she didn't like the idea of having a stone that was used in conflict zones.
My friends aren't the only ones making these changes. In fact, nearly a quarter of all newlyweds are organizing green weddings.
Green Weddings Are Becoming the Norm
People are more concerned about green living than ever before. They are trying to incorporate environmental protectionist ideas into every facet of their lives, even the most intimate, such as marriage. A growing number of people are trying to have green weddings, which can make a big difference in reducing their carbon footprint.
How much of a difference can this make? Here are some statistics to bear in mind:
There are a number ofreasons that green weddings are becoming more important. Here are a few.
People Are More Worried About Environmental Preservation than Ever Before
Green living in general is becoming a greater concern for most people. Even younger conservatives are breaking from their older counterparts by insisting on fighting climate change. According to a poll from Pew Research earlier this year, 75% of Americans say that they are very concerned about protecting the environment. Having green weddings is a good way to act on this concern.
One of the biggest changes people are making is using recycled products for their green weddings. This is explained by the research from Pew:
"Overall, 32% of U.S. adults say they are bothered a lot by people throwing away things that could be recycled. Roughly six-in-ten Americans (61%) who say they always try to live in ways that protect the environment say it bothers them "a lot" when others throw away things that could be recycled. Among those who are less focused on environmental protection, only a quarter say it bothers them a lot when others don't recycle. People who are environmentally conscious are also twice as likely as others to say that seeing someone incorrectly putting trash in recycling bins bothers them a lot (42% vs. 21%)."
Indifferent Politicians Are Driving them to Take More Initiative
Many politicians in power have been very hesitant to take action on climate change. Many of them have openly stated that it is a hoax. These politicians are forcing people to do what they can in their own lives to make a difference. Making small changes, such as hosting green weddings, is a great way to improve the environment without waiting for political momentum.
Cost and Simplicity
A couple of the biggest reasons that people want to host green weddings have nothing to do with their concern for the environment. Running green weddings is simply cheaper and simpler than having a massive, traditional one. One of the biggest changes is that they are buying green engagement rings from the best brands.
Green Weddings Are the Future
Green weddings have become very popular over the past few years. They will probably account for close to 90% of all marriages by 2025. People that are planning to get married should look into the benefits and plan accordingly.
Green Tech Start-Ups: Are they the Future?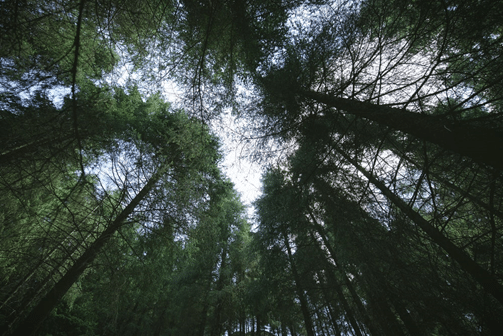 Endless innovations are occurring in green companies, reinventing the industries they belong to. Gradually, they are beginning to amass more success and popularity. Consequently, these factors serve as a good indicator for green technology businesses, and their development must begin somewhere.
Green tech start-ups boast a wide array of opportunities for the economy and environment, while boosting recruitment openings with valuable services. While the technology industry is littered with high revenues and competition, the green tech start-ups are the clear sign of a cleaner future.
Fulfilling a Genuine Need
Many tech companies will market themselves as the ultimate tech giants to shift stock and make profit. As they all vie for attention through warped corporate rhetoric, there is only one ethical winner; the start-up green tech company.
Some argue that mainstream tech businesses have grown far too big, branching out into other industries and standing between the consumer and practically everything they do. However, green tech start-ups go beyond the shallow ambitions of a company, answering a call to sincerely help the customer and climate in any way they can. Of course, this is an attractive business model, putting customers at ease as they contribute to a humanitarian cause that is genuine through and through.
After all, empathy is a striking trait to have in business, and green tech start-ups maintain this composure by their very nature and purpose.
Creating Opportunities
Despite the pursuits for clean energy still needing more awareness, green tech is an area that is ripe for contribution and expansion. There's no need to copy another company or be a business of cheap knockoffs; green tech start-ups can add a new voice to the economy by being fresh, fearless and entrepreneurial.
Technology is at its most useful when it breaks new ground, an awe that eco-friendly innovations have by default in their operations. Of course, green tech start-ups have the chance to build on this foundation and create harmony instead of climate crisis. Ultimately, the tech advancements are what revolutionise clean energy as more than an activist niche, putting theory into practice.
Despite the US gradually becoming more disengaged with green technology, others such as China and Canada recognise the potential in green technology for creating jobs and growth in their respective economies. The slack of others spurs them on, which creates a constant influx of prospects for the green tech sector. Put simply, their services are always required, able to thrive from country to country.
A Fundamental Foresight
Mainstream technology can seem repetitive and dull, tinkering with what has come before rather than turning tech on its head. Since 2011, technology has been accused of stagnation, something which the internet and petty app services seem to disguise in short reaching ideas of creativity.
However, green tech start-ups aren't just winging it, and operate with a roadmap of climate change in the years ahead to strategize accordingly. In other words, they aren't simply looking to make a quick profit by sticking to a trend, but have the long-term future in mind. Consequently, the green tech start-up will be there from the very start, building up from the foundational level to only grow as more and more people inevitably go green.
They can additionally forecast their finances too, with the ability to access online platforms despite the differing levels of experience, keeping them in the loop. Consequently, with an eye for the future, green tech startups are the ones who will eventually usher in the new era.