FTSE: sustainability at the world's leading investment index provider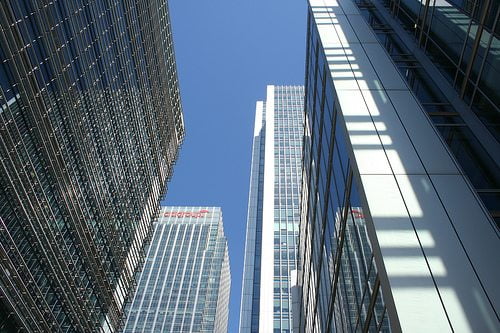 In 2001, a new investment index caused controversy when it omitted some of the UK's leading companies on ethical grounds. Tesco, Safeway and the Royal Bank of Scotland all failed to make it onto the FTSE4Good, launched by leading index firm FTSE.
Speaking to the BBC at the time, the group's chief executive Mark Makepeace said, "The reason we are introducing these indices is because companies increasingly invest in what they call socially responsible companies."
Socially responsible – while a subjective term – was defined by FTSE as companies that pursued environmentally sustainable behaviour, observed human rights and had positive relationships with their shareholders.
The index broke ground in responsible investment. As a means of context, research firm EIRIS – which helped FTSE kickstart FTSE4Good – said around £4 billion was invested in green and ethical investment funds by UK retail investors just a month before the index was launched. That figure is now over £12 billion.
For FTSE – originally set up as a joint venture between the Financial Times (FT) and the London Stock Exchange (SE) – the launch marked a first foray into sustainable, ethical or socially responsible investment. An index is simply a finite pool of leading companies ranked by value, which investors can use to compare stocks. FTSE's flagship index, the FTSE 100, had launched in 1984. Two years before FTSE4Good was unveiled, the FTSE 100 had reached its highest ever value – which to this day it still has not surpassed.
FTSE4Good assesses a universe of around 2,400 companies. Around 900 of those make it past the environmental, social and governance (ESG) criteria and onto the index. As it stands, the only sectors that are omitted completely are tobacco and weapons. Every other industry is judged on good practice.
FTSE was perhaps unprepared for the subsequent onslaught from some of the companies it had excluded. The Telegraph reported how supermarket brand Safeway – which was omitted for not publishing an environmental report – had accused FTSE of having "seriously faulty eyesight". Its environmental report was already on its website, it claimed. Meanwhile, speaking to MHC International, then-Imperial Tobacco chief executive Gareth Davis said the firm has recognised criteria for "good corporate governance, employee relations, health, safety and the environment and wider community relations" – despite being part of an industry long deemed one of the most unethical by investors.
Around this time, David Harris, an Oxford biology graduate with an environmental technology master's at Imperial College London, had been working as a sustainability consultant. Having spent a year doing academic work in Uganda and the Philippines, he had become interested in the link between business and the environment.
FTSE's London HQ is in Canary Wharf – a building it shares with the likes of Infosys, MasterCard and Total. Speaking with Blue & Green Tomorrow on the 12th floor of 32, Harris recalls how FTSE4Good was received in its first few months, prior to him joining. As well as the interest from businesses – particularly those not included in the index – it also drew attention from NGOs. He remembers how Greenpeace was unhappy with some of the inclusions. With the FTSE team inundated with queries, it decided to hire Harris – along with former Sainsbury's sustainability manager Jayn Harding – to oversee the development of the methodology.
"I really felt investors were missing a trick here; this was information that can help make more sensible investment decisions", Harris says.
He and Harding spent a lot of time talking to clients, investors, companies, NGOs and academics. Every 18 months, they would introduce a new set of requirements for the FTSE4Good. This included areas like bribery, supply chain labour standards and, increasingly, climate change. Each time they went through this process, they would do extensive research to understand what best – or at least good – practice looked like in each industry.
Once the methodology had been updated, they avoided deleting from the index a huge portion of constituent companies that failed on the new criteria. Harris says this was because anybody with tracker funds – investment funds that track a certain stock index by investing in all, or a representative number, of the companies – would have to divest and then reinvest. Instead, FTSE agreed that it would write to all the companies that hadn't met the new standards. They would firstly check the information was correct. If it was, companies would have a year to make improvements – or else they were excluded.
Harris says, "From FTSE's perspective, this was really just about wanting to ensure data quality and being able to reduce turnover. But it's had the effect where a huge number of companies have been improving their practices to stay in the index. We've had these dialogues over 1,000 times with hundreds and hundreds of companies. We have found that 50-70% of the time, companies will improve. It has had huge ripple effects."
But how can FTSE be sure it really was its proactive contact that spurred these improvements? Harris recalls a 2012 study by a team from the University of Edinburgh, which found that the rate of change and improvement in companies FTSE had contacted was twice as rapid as the ones it hadn't contacted. In the same year, a PhD student at the University of Nottingham contacted directors from companies that had made improvements to understand what had actually happened. While many of the environmental and social issues were not new to most – if any – a lot of the time they never made it onto the board agenda. Interestingly, after FTSE had got in touch, they stayed on the board agenda and got dealt with. In terms of financial performance, there has been academic research to suggest FTSE4Good constituents "do no worse" financially than peers not included in the index.
Harris admits that every company in the FTSE4Good index is not going to be above reproach in every respect. However, they do represent the most responsible based on the methodology it implements. That's his aim – to have completely transparent methodology.
As for the investment world more generally, he says its inherent short-termism is concerning. "The nice analogy is running a marathon; asset owners are interested in returns over decades, but the way they incentivise their managers means they're trying to run a marathon in 100m sprints – which is clearly not the best way to go long-term", he says.
"What's really important is how in the investment process you think about the environment in which a company operates. It doesn't operate in a vacuum. It's about trying to include in that assessment a much broader range of factors which will give you more of an idea about how that company is going to perform in the long-term.
"ESG data is part of that much broader picture. It's just about good investment management, and trying to understand what are the relevant material issues for a company and then incorporating that into the investment process. It's also about enlightened self-interest, and investors opening their eyes to a much broader spectrum of corporate performance data."
Further reading:
FTSE's ESG unit can "shed light" on responsible investment
FTSE launches new environmental index
Are these the world's 'most' sustainable companies?
Responsible investment can help crack down on tax avoidance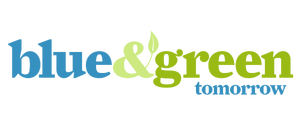 Will Self-Driving Cars Be Better for the Environment?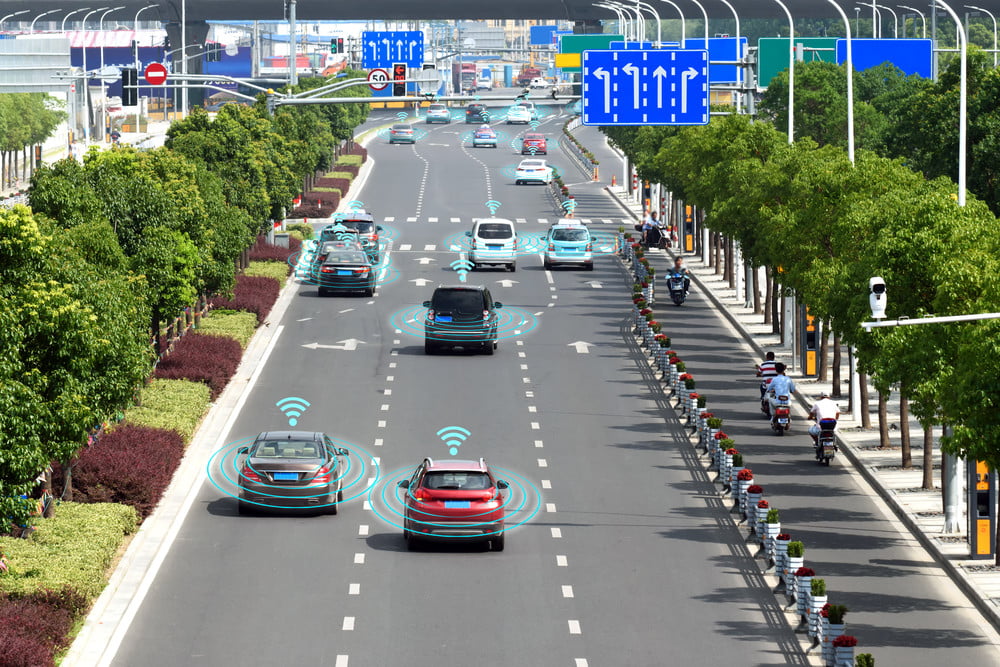 Technologists, engineers, lawmakers, and the general public have been excitedly debating about the merits of self-driving cars for the past several years, as companies like Waymo and Uber race to get the first fully autonomous vehicles on the market. Largely, the concerns have been about safety and ethics; is a self-driving car really capable of eliminating the human errors responsible for the majority of vehicular accidents? And if so, who's responsible for programming life-or-death decisions, and who's held liable in the event of an accident?
But while these questions continue being debated, protecting people on an individual level, it's worth posing a different question: how will self-driving cars impact the environment?
The Big Picture
The Department of Energy attempted to answer this question in clear terms, using scientific research and existing data sets to project the short-term and long-term environmental impact that self-driving vehicles could have. Its findings? The emergence of self-driving vehicles could essentially go either way; it could reduce energy consumption in transportation by as much as 90 percent, or increase it by more than 200 percent.
That's a margin of error so wide it might as well be a total guess, but there are too many unknown variables to form a solid conclusion. There are many ways autonomous vehicles could influence our energy consumption and environmental impact, and they could go well or poorly, depending on how they're adopted.
Driver Reduction?
One of the big selling points of autonomous vehicles is their capacity to reduce the total number of vehicles—and human drivers—on the road. If you're able to carpool to work in a self-driving vehicle, or rely on autonomous public transportation, you'll spend far less time, money, and energy on your own car. The convenience and efficiency of autonomous vehicles would therefore reduce the total miles driven, and significantly reduce carbon emissions.
There's a flip side to this argument, however. If autonomous vehicles are far more convenient and less expensive than previous means of travel, it could be an incentive for people to travel more frequently, or drive to more destinations they'd otherwise avoid. In this case, the total miles driven could actually increase with the rise of self-driving cars.
As an added consideration, the increase or decrease in drivers on the road could result in more or fewer vehicle collisions, respectively—especially in the early days of autonomous vehicle adoption, when so many human drivers are still on the road. Car accident injury cases, therefore, would become far more complicated, and the roads could be temporarily less safe.
Deadheading
Deadheading is a term used in trucking and ridesharing to refer to miles driven with an empty load. Assume for a moment that there's a fleet of self-driving vehicles available to pick people up and carry them to their destinations. It's a convenient service, but by necessity, these vehicles will spend at least some of their time driving without passengers, whether it's spent waiting to pick someone up or en route to their location. The increase in miles from deadheading could nullify the potential benefits of people driving fewer total miles, or add to the damage done by their increased mileage.
Make and Model of Car
Much will also depend on the types of cars equipped to be self-driving. For example, Waymo recently launched a wave of self-driving hybrid minivans, capable of getting far better mileage than a gas-only vehicle. If the majority of self-driving cars are electric or hybrids, the environmental impact will be much lower than if they're converted from existing vehicles. Good emissions ratings are also important here.
On the other hand, the increased demand for autonomous vehicles could put more pressure on factory production, and make older cars obsolete. In that case, the gas mileage savings could be counteracted by the increased environmental impact of factory production.
The Bottom Line
Right now, there are too many unanswered questions to make a confident determination whether self-driving vehicles will help or harm the environment. Will we start driving more, or less? How will they handle dead time? What kind of models are going to be on the road?
Engineers and the general public are in complete control of how this develops in the near future. Hopefully, we'll be able to see all the safety benefits of having autonomous vehicles on the road, but without any of the extra environmental impact to deal with.
New Zealand to Switch to Fully Renewable Energy by 2035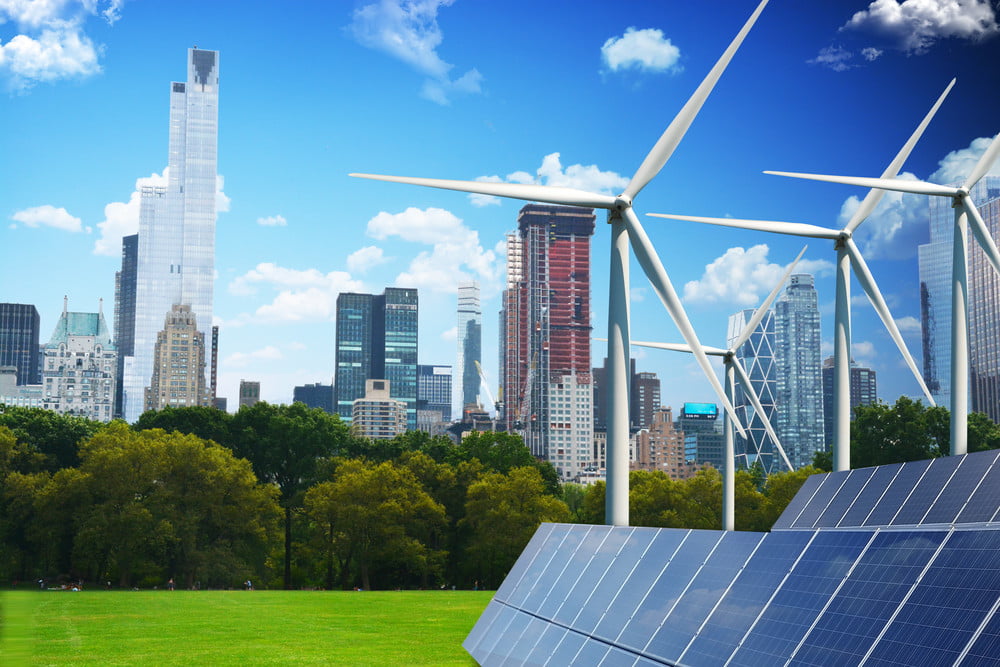 New Zealand's prime minister-elect Jacinda Ardern is already taking steps towards reducing the country's carbon footprint. She signed a coalition deal with NZ First in October, aiming to generate 100% of the country's energy from renewable sources by 2035.
New Zealand is already one of the greenest countries in the world, sourcing over 80% of its energy for its 4.7 million people from renewable resources like hydroelectric, geothermal and wind. The majority of its electricity comes from hydro-power, which generated 60% of the country's energy in 2016. Last winter, renewable generation peaked at 93%.
Now, Ardern is taking on the challenge of eliminating New Zealand's remaining use of fossil fuels. One of the biggest obstacles will be filling in the gap left by hydropower sources during dry conditions. When lake levels drop, the country relies on gas and coal to provide energy. Eliminating fossil fuels will require finding an alternative source to avoid spikes in energy costs during droughts.
Business NZ's executive director John Carnegie told Bloomberg he believes Ardern needs to balance her goals with affordability, stating, "It's completely appropriate to have a focus on reducing carbon emissions, but there needs to be an open and transparent public conversation about the policies and how they are delivered."
The coalition deal outlined a few steps towards achieving this, including investing more in solar, which currently only provides 0.1% of the country's energy. Ardern's plans also include switching the electricity grid to renewable energy, investing more funds into rail transport, and switching all government vehicles to green fuel within a decade.
Zero net emissions by 2050
Beyond powering the country's electricity grid with 100% green energy, Ardern also wants to reach zero net emissions by 2050. This ambitious goal is very much in line with her focus on climate change throughout the course of her campaign. Environmental issues were one of her top priorities from the start, which increased her appeal with young voters and helped her become one of the youngest world leaders at only 37.
Reaching zero net emissions would require overcoming challenging issues like eliminating fossil fuels in vehicles. Ardern hasn't outlined a plan for reaching this goal, but has suggested creating an independent commission to aid in the transition to a lower carbon economy.
She also set a goal of doubling the number of trees the country plants per year to 100 million, a goal she says is "absolutely achievable" using land that is marginal for farming animals.
Greenpeace New Zealand climate and energy campaigner Amanda Larsson believes that phasing out fossil fuels should be a priority for the new prime minister. She says that in order to reach zero net emissions, Ardern "must prioritize closing down coal, putting a moratorium on new fossil fuel plants, building more wind infrastructure, and opening the playing field for household and community solar."
A worldwide shift to renewable energy
Addressing climate change is becoming more of a priority around the world and many governments are assessing how they can reduce their reliance on fossil fuels and switch to environmentally-friendly energy sources. Sustainable energy is becoming an increasingly profitable industry, giving companies more of an incentive to invest.
Ardern isn't alone in her climate concerns, as other prominent world leaders like Justin Trudeau and Emmanuel Macron have made renewable energy a focus of their campaigns. She isn't the first to set ambitious goals, either. Sweden and Norway share New Zealand's goal of net zero emissions by 2045 and 2030, respectively.
Scotland already sources more than half of its electricity from renewable sources and aims to fully transition by 2020, while France announced plans in September to stop fossil fuel production by 2040. This would make it the first country to do so, and the first to end the sale of gasoline and diesel vehicles.
Many parts of the world still rely heavily on coal, but if these countries are successful in phasing out fossil fuels and transitioning to renewable resources, it could serve as a turning point. As other world leaders see that switching to sustainable energy is possible – and profitable – it could be the start of a worldwide shift towards environmentally-friendly energy.
Sources: https://www.bloomberg.com/news/articles/2017-11-06/green-dream-risks-energy-security-as-kiwis-aim-for-zero-carbon
https://www.reuters.com/article/us-france-hydrocarbons/france-plans-to-end-oil-and-gas-production-by-2040-idUSKCN1BH1AQ