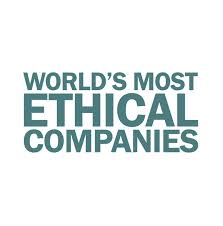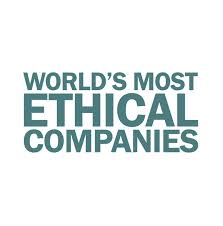 RepRisk data to be used in Ethisphere's evaluation of the 2016 World's Most Ethical Companies
RepRisk, a leading data provider of environmental, social and governance (ESG) risk analytics and metrics, is pleased to announce that its data will be used in the evaluation of the World's Most Ethical Companies (WMEC) designation managed and published by Ethisphere.
Ethisphere is a global leader in defining and advancing the standards of ethical business practices that fuel corporate character, marketplace trust, and business success. It serves companies worldwide through the provision of advisory and verification services for corporate ethics programs.
Used by financial institutions and corporates globally, RepRisk runs a database of ESG risks related to over 55,000 public and private companies. To do so, it harnesses a proprietary, systematic framework that combines technology and human intelligence in 15 languages to curate and deliver dynamic data.
In its 10th year, the WMEC annual list issued by Ethisphere recognizes companies that exceed legal compliance minimums and shape future industry standards by introducing best practices in doing ethical business. RepRisk's data will be used as part of the evaluation process to validate self-reported scores determined by completion of the Ethics QuotientTM survey, the underlying framework for the WMEC designation. In 2015, 132 honorees were named spanning 21 countries and five continents, and representing over 50 industries.
The 2016 process opened on September 1, 2015 and the deadline for applications is December 1, 2015. The 2016 World's Most Ethical Companies Honorees will be announced on Monday, March 7, 2016.
Douglas Allen, Managing Director, Data and Services at Ethisphere, says: "We were impressed with RepRisk's robust methodology, the depth of its research, and its breadth of coverage of companies from around the world. We are pleased to incorporate RepRisk's data into our evaluation process as it helps us provide deeper insights to applicants and continue to improve our methodology."
"All companies recognize that reputation heavily influences their market value and stakeholder perception. We're delighted that our data will help support Ethisphere in their mission to drive business ethics globally through the World's Most Ethical Companies process," states Alexandra Mihailescu Cichon, Head of Business Development at RepRisk.