The wide range of energy efficient products is growing rapidly every day. Nearly every appliance in your home can be upgraded to be more energy efficient, which oftentimes is not only helpful in lowering your carbon footprint but also in lowering your monthly bills.
However, the upfront costs of installing green appliances can sometimes be fairly steep. In order to lessen some of the cost, try installing energy efficient upgrades yourself rather than hiring a professional. While it is smart to hire a professional in some cases, try installing the following four upgrades yourself and make your home even more energy efficient at a fraction of the price.
Insulate Your Water Heater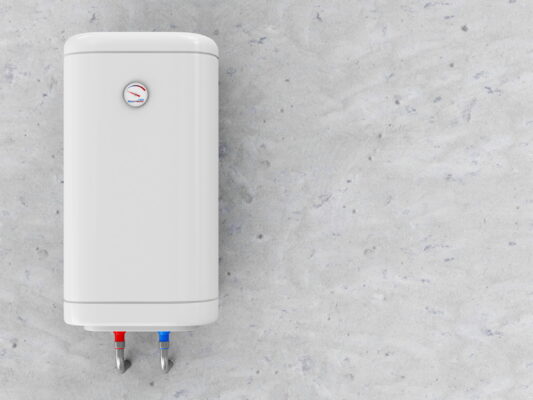 If you own a home, you have most likely thought about making sure your walls and roof are insulated. You don't want your hard earned money escaping due to a lack of insulation. However, if you are like most people you haven't given a second thought to insulating your hot water tank. If you have a newer tank chances are you don't need to worry about this.
However, if your tank is older or you've recently purchased your house, you want to make sure that you have at least an R-value of 24 insulating your water tank. Not sure how to determine your R-value? According to the Department of Energy, just touch your water heater – if it's warm, then it needs additional insulation.
If you find that your R-value is less, then adding insulation is your best bet. You can save between 7% and 16% on your heating costs by adding a water heater jacket or blanket. This simple upgrade, which should cost around $20, will yield a much higher return on investment in the long run. And better yet, it's quick and easy to do! Follow these instructions:
Shut off the water heater while you work.
Cut the insulation blanket to the height of the water heater and wrap it around. (Make sure it isn't covering the top)
Mark and cut out the areas needed to allow you to reach the controls.
Finish the installation and turn the water heater back on.
Insulate Your Hot Water Pipes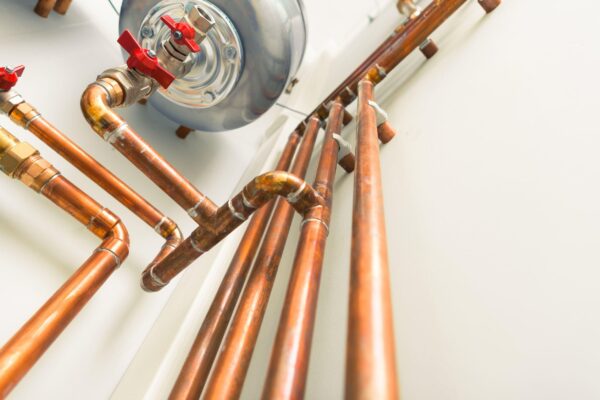 Everyone loves a nice, hot shower, but did you know that if your pipes aren't insulated, your water is losing a significant amount of heat on its way from the water heater to your shower. By simply wrapping insulation around your hot water pipes you can increase the temperature of your water by 2° to 4°F. This allows you to actually lower your temperature control settings, as the water is staying hot by the time it gets to you.
The amount of money that you can save by doing this depends on how your house and piping system are laid out. Additionally, the type of fuel you use to heat the water and how much water you use will have an impact.
Installing insulation around the pipes is made incredibly simple by the use of insulation sleeves. Installation is as simple as measuring the length of the pipe, cutting the insulation and wrapping it around the pipe. You can use simple cable ties to secure it in place.
Seal Air Leaks with Caulk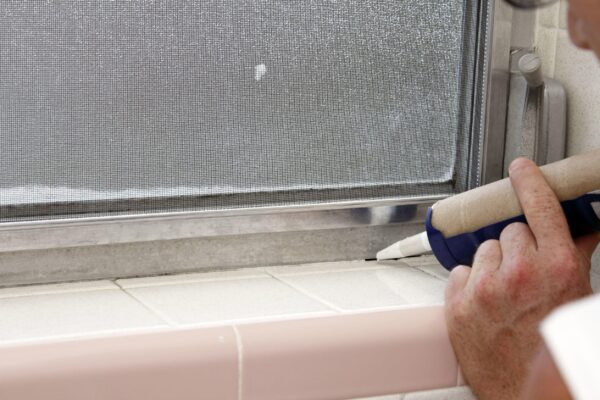 One quick and easy way to make your house more insulated, which will ultimately allow you to reduce your heating costs and reduce your carbon footprint, is through sealing air leaks. Any air leaks that you have around your doors and windows will let the hot air out in the winter and cool air out in the summer. Luckily, this is an easy fix with a caulk gun. You just need to seal the areas around your doors and windows.
There are several options that you can use like aerosol cans and squeeze tubes. However, the most popular solution is a caulking gun and a standard tub of $2 caulk. If you want a specialty color it will cost you slightly more.
To seal any leaks, start off by cleaning the area thoroughly. Scrape off any old caulk or paint. Cut the tip of the caulk gun at a 45° angle and put it in the gun. Hold the gun at a 45° angle to the area you want to apply the caulk. Continue moving the tip of the gun around the door or window to apply a continuous line of caulk. To ensure that each crack and space is filled, use a damp finger, sponge or other object to make sure it has filled the cracks. You can use a damp rap to clean up any excess or mistakes.
Lower Water Heater Temperature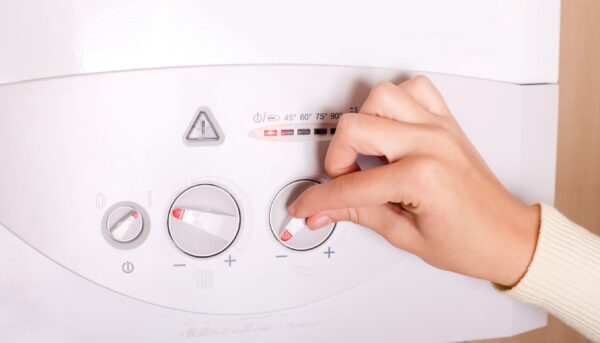 Turning down the temperature on your water heater is a good way to take advantage of energy efficient cost savings. The majority of water heaters are set to 140°F by the manufacturer but may only need to be set to 120°F. Lowering the temperature can help prevent scalding, reduce the speed at which mineral buildup and corrosion occur within the pipes, and save you money by reducing your energy usage.
Lowering the temperature setting will reduce the amount of standby loss that occurs, which is the heat you lose from the heater into the room that it is housed. If your temperature is set higher than it needs to be you could be throwing away around $31 to $61 each year. When you add in the amount that you save from consumption of water at a lower temperature you could save over $400.
The only reason you would want to consider keeping the temperature control set at 140°F is if you have a dishwasher without a booster heater. The appliance may need the higher temperature in order to reduce the risk of legionellae bacteria for individuals with suppressed immune systems or respiratory issues. Just note that when the heat is turned up this high it can cause scalding, so it is best to install mixing valves to lower the temperature to sinks and bathtubs.
Conclusion
The focus on going green is not a new concept. In fact, the millennial generation, even those who don't own their own home, are highly invested in energy efficiency. As we continue to work on reducing our carbon footprint, it is important to do all that we can to make our homes more energy efficient.
Making your home more energy efficient does not always require a handyman. In fact, making these four energy efficient upgrades yourself is a great way to go green and stay within your budget. Going green does not always have to cost an arm and a leg, so start saving money and reducing your carbon footprint today.