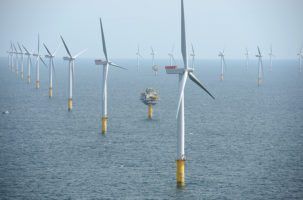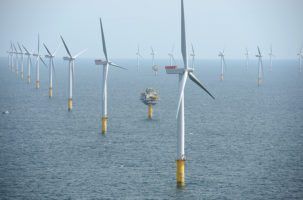 Environmental & Energy Organisations React To News Of Green Light For Largest Offshore Wind Farm
Friends Of the Earth, Good Energy and Greenpeace have all reacted positively to news that the government have given the green light to the world's largest offshore wind farm off the coast of Yorkshire.
Guy Shrubsole, Friends of the Earth Energy campaigner, has welcomed the news that the world's biggest offshore wind farm has been given the go-ahead to be built off the coast of Yorkshire with the following statements :
"This is fantastic news for local communities and the environment.
This massive wind farm will provide enough clean electricity to power almost two million homes and create hundreds of new jobs.
"Developing the nation's massive offshore wind resource could also boost demand for UK steel and help re-power British manufacturing.
"Theresa May's government must do more to harness the UK's huge green energy potential – and end our reliance on climate-wrecking fossil fuels."
Mark Meyrick, trading director at renewable energy supplier Good Energy said: "This announcement is fantastic news for UK energy.
"The UK is already a global leader in offshore wind and this new project demonstrates just how much renewable energy potential we have. It's clear that our European partners have faith in this country's wind energy potential.
"We need to match the ambition of our offshore wind sector with new technologies like tidal lagoons, which could provide 8% of UK electricity demand."
In response to the government approving plans for the world's biggest offshore wind farm, Dr Doug Parr, Greenpeace UK Chief Scientist said:
"If our government can exploit the economies of scale to make offshore wind as cheap as it could be, whilst taking into account the wildlife in the area, the North Sea will be providing us with energy long after the end of the oil age. This is good news as the rapid development and falling price of renewable power is making it very clear where the future of the energy industry should lie. And it certainly isn't with propping up 20th century technologies like oil, gas and nuclear. This is  yet another nail in the coffin for the rationale for Hinkley power station."