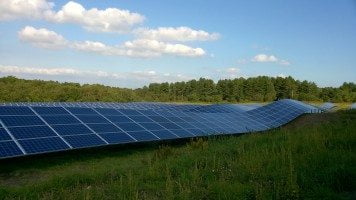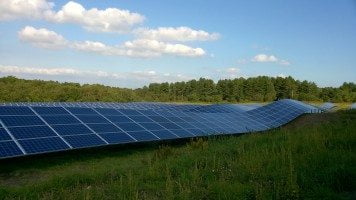 Good Energy Commissions New 5MW Solar Farm in Dorset – and Receives Planning Permission for Three More
Wiltshire based renewable electricity supplier and generator, Good Energy, is pleased to announce that it has commissioned a new 5MW solar site near Wareham, Dorset. Oaklands Plantation will generate enough renewable electricity to supply around 1,300 homes and brings the number of solar farms the company has built and operates to seven. Combined with its two owned and operated wind farms, Good Energy's installed capacity now totals 52.5MW.
Juliet Davenport OBE, Chief Executive and founder of Good Energy, said "The commissioning of this latest solar farm demonstrates our continued commitment to owning and operating a growing portfolio of renewable generation sites."
"The site will make an important contribution towards Dorset's renewable energy targets, and will also deliver benefits to local people in the form of a community fund and bespoke biodiversity plans."
The company has also received planning permission for three additional solar farms totalling 12MW. Newton Downs, in South Devon, Warren Park in Dorset and Delabole, in Cornwall, will together have the capacity to supply renewable electricity to around 2,990 average homes. The Delabole site is located next to Good Energy's wind farm.