AXA IM Comments on The Outlook for Responsible Investment in 2016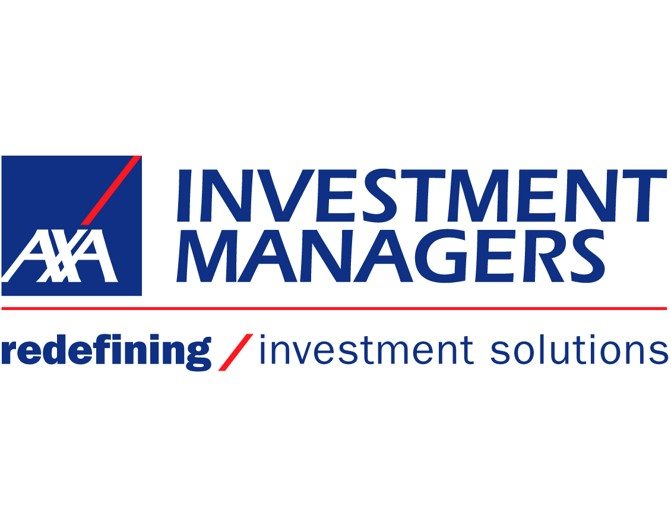 Matt Christensen, Head of Responsible Investment at AXA Investment Managers (AXA IM), comments on the outlook for 2016. "Since our first mandate incorporating ESG (environmental, social and governance) criteria back in 1997, we have seen our clients pay increasing attention to a wide variety of RI topics. We believe that in 2016 we will see continued evidence of the gradual progression of RI from a specialist area to a 'must have'. Below we discuss what we believe are the key themes and issues for investors in this space next year, mainly dominated by climate change and impact.
COP21 was a success and will accelerate the transition to a low carbon economy
"The Climate Change 'Paris Accord', the agreement reached at COP21, sends a clear message to companies operating in the power generation, energy, transport, buildings and industrial sectors that change is required now. It clearly reflects a worldwide awareness of the long-term risks of climate change on the environment and our economies.
"It is our expectation that investors will continue to increasingly focus on the emerging investment opportunities from climate change as well as on the related governance implications.
"In our view, the following three topics will increasingly influence investment decisions:
The evolution of carbon-intensive sectors – while this could have an impact on pricing or asset allocation over the long-term, we believe that analysts and investors will incorporate climate change into their research and fundamental analysis to assess how companies choose to respond to the evolving landscape.
Identifying opportunities to finance the transition to a low carbon economy – public and private investors will be key sources of capital for investment in new technologies that support energy efficiency or provide new sources of energy. Working off the assumption that the population will continue to consume the same level of energy, investments will be directed at either reducing the carbon intensity of current sources of energy or replacing this demand with new sources. The opportunity is widespread and will impact many different sectors, regions and asset classes.
Greater engagement and higher governance standards – the Financial Stability Board will be pushing companies to disclose their climate related risks which will increase transparency for investors and in turn, support fundamental analysis, making ESG analysis and scoring more robust.
Divestment will accelerate in 2016…and so will engagement with companies
"We saw a number of significant investors divest from the most carbon intensive sectors in 2015 and believe that this will accelerate in 2016. So far, more than 500 institutions have divested representing close to $3.4 trillion (Fossil Free, 2015).
"Coal divestment as a strategy to combat climate change is sometimes criticised; requesting companies that are pure coal players without diversified sources of revenues to switch to cleaner technologies can prove almost impossible. Nevertheless, we believe that a mix of both divestment and engagement is likely to result in most positive outcomes for the environment. For coal-related companies that remain in investment portfolios, ESG fundamental analysis can monitor the actions that such companies are taking to promote energy efficiency. Engagement will allow investors to have a better view of the progress made by these companies in moving to cleaner technologies and a more environmentally friendly business model.
Green bond issuance will increase signalling the need for selectivity
"2015 was the fourth consecutive record year for the issuance of green bonds. The market now stands at USD 100 billion (Bank of America Merrill Lynch, December 2015), in line with our expectations at the start of the year. We saw a new trend emerge this year with increased green bond issuance from the corporate sector. The corporates are now the number one issuers of green bonds making up around 45% of total issuance in 2015 (Bank of America Merrill Lynch, December 2015). Until now, the market was dominated by supranational issuers and agencies.
"The pace of issuance accelerated significantly in the fourth quarter of the year, partly because of the run-up to COP21, but equally due to the development of voluntary standards for issuing green bonds coming out of India and China. So far, the financial sector has been the first mover among corporates in this space, exceeding power producers that are entering the market with the aim of refinancing their renewable assets. These issuances demonstrate the financial sector's willingness to actively participate in the transition to a low carbon economy.
"We expect demand from investors for green assets to continue, including an increase in issuance by corporates, mostly in euro and dollar denominated bond vehicles. This includes both responsible investors as well as more traditional investors attracted to the asset class by the promise of additional yield premium, increased diversification and environmental benefits. Even private placements are growing as demonstrated by Schneider's green bond issuance in the French market last year where AXA IM was a leading partners in completing this deal, allocating almost 80% of the issue. With the expansion of the market in green investments, we view having a highly selective investment approach as critical.
"AXA IM remains an active supporter of the green bonds market. We believe that green investments such as green bonds are a key way for asset managers to help clients transition to a low carbon economy. AXA IM's CEO Andrea Rossi recently reiterated our active stance on the matter by signing the Paris Green Bonds Statement during COP21.
"The AXA WF Planet Bonds fund benefits from our global fixed income selection process as well as being in line with AXA IM's internal ESG analysis and screening criteria to identify the investment opportunities that we believe will deliver tangible environmental impacts and to avoid green washing.
The importance of addressing environmental issues will rise at AGMs significantly
"While in 2015 discussions related to climate change took place with boards, driven by investor initiatives, in 2016 we expect to see these issues at the top of the AGM agendas as a way for shareholders to give boards a clear direction on these matters.
"It is becoming increasingly critical for companies to respond to climate change and related risks.  This also means that improved reporting on climate related risks will be a priority in 2016. This is why AXA IM has joined a coalition of investors to file resolutions at AGMs to request for improved climate risk reporting from a number of companies. Company boards will need to illustrate to investors how they are planning for a low carbon environment.
Impact investment will become a key trend in RI
"RI is a key trend for the asset management industry today and demand has increased significantly over the past 20 years. The next phase of RI will be the incorporation of Impact. We see Impact as a wave – it started with alternatives, but will grow to touch all asset classes, including listed and public securities. In time, we believe that the culture of impact measurement will become embedded across the financial industry.
"Looking at impact investing as of today, while the market is still young, it has been predicted to grow to as much as $500 billion by 2019 or ~1% of global assets (Monitor Institute, January 2009), which is just one example of the immense potential of RI as a whole.
"At AXA IM, we believe that RI consists of an array of factors that will shape the future. Such factors can be sources of risks but can also create opportunities. AXA IM's RI capabilities and platform enable the embedding of ESG research across all asset classes – providing clients with the opportunity to select the level of ESG integration that best suits their specific needs. In addition to 'mainstreaming' ESG, AXA IM offers specific core RI, impact and green bonds funds, RI solutions and advisory services."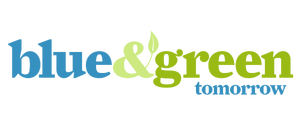 4 Common Items That Can be Reused Again and Again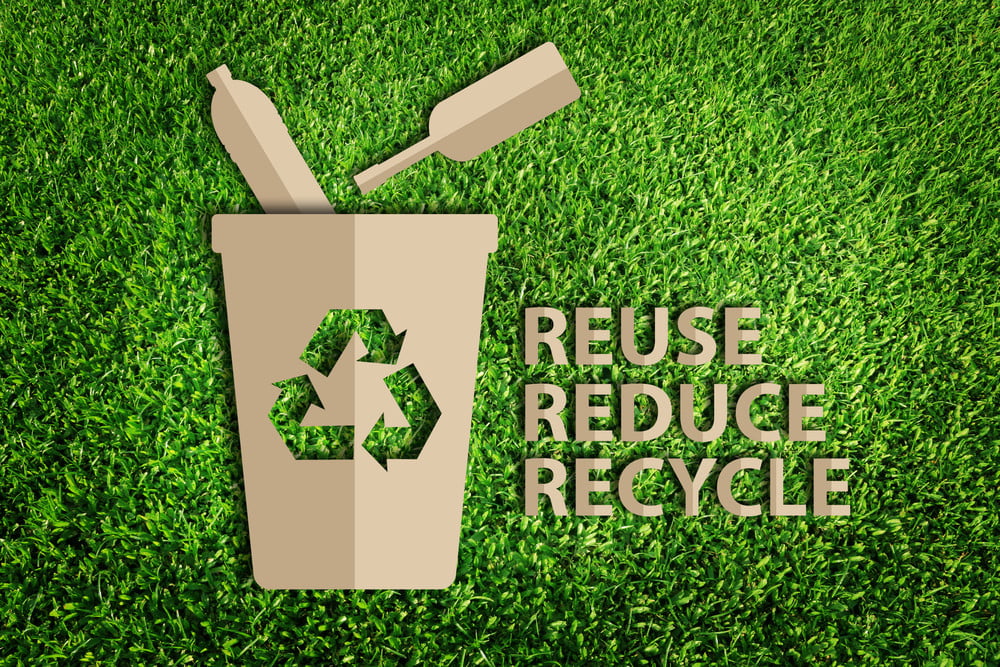 As a society we are getting much better at taking our obligations to the world and environment around us more seriously. This is undoubtedly a good thing! The effects of climate change are beginning to manifest across the world, and this is turning the issue from an abstract threat into a very real danger. Trying to introduce some greener, more eco-friendly practices into your life isn't just a great way of doing something beneficial for society and the world around you. It is a wonderful way of engaging positively with the world and carries with it numerous psychological benefits.
Being a greener, more ecologically friendly person doesn't require any dramatic life changes. Breaking or making a few small habits is all it takes to make your life a greener one. In this article we look at one of the easiest, yet most effective green practices to get into: reusing everyday items.
Jars and Containers
Glass and metal are widely recycled, and recycling is a good thing! However, consider whether any containers you buy, whether it's a tub of ice cream or a jar of coffee, can be washed out and reused for something else. Mason jars, for example, can be used to store homemade pasta sauce and can be washed for future use. Once you start thinking about it, you will find endless opportunities to reuse your old containers.
Soda Bottles
An ice-cold soda is a wonderful treat on a hot day, but buying soda can get expensive, and the manufacturing and distribution of the drinks themselves isn't great for the environment. However, by holding on to your old soda bottles and repurposing them as water bottles, you can save money on drinks, or use them to measure out water for your garden.
Plastic Bags
Most of the time groceries come in paper bags, which are better for the environment than the plastic alternatives, but they are less durable and thus harder to reuse. Whenever the store places your items in a plastic bag, hang onto it so you can reuse the bags again. If you want to take it one step further, consider looking into buying some personalized recycled bags. These bags are designed to last for a long time and are made of recycled materials. They look striking and unique, they'll turn heads, and maybe even attitudes!
Seeds
If you're a keen gardener, then you will already probably know how to reseed your plants in order to ensure a fresh crop after each plant's lifecycle. If you have space in your garden, or haven't yet tried your hand at gardening, then consider planting a small vegetable plot. Growing your own veggies means that you'll be helping to cut back on the emissions generated by their transport and production. The best part about growing your own food in this way is that, by harvesting properly and saving the seeds, you can be set up with fresh vegetables for life!
Reusing and recycling common household items is an easy way to make your world a little bit greener. Once you start looking for these opportunities you'll realize that they're everywhere!
These 5 Green Office Mistakes Are Costing You Money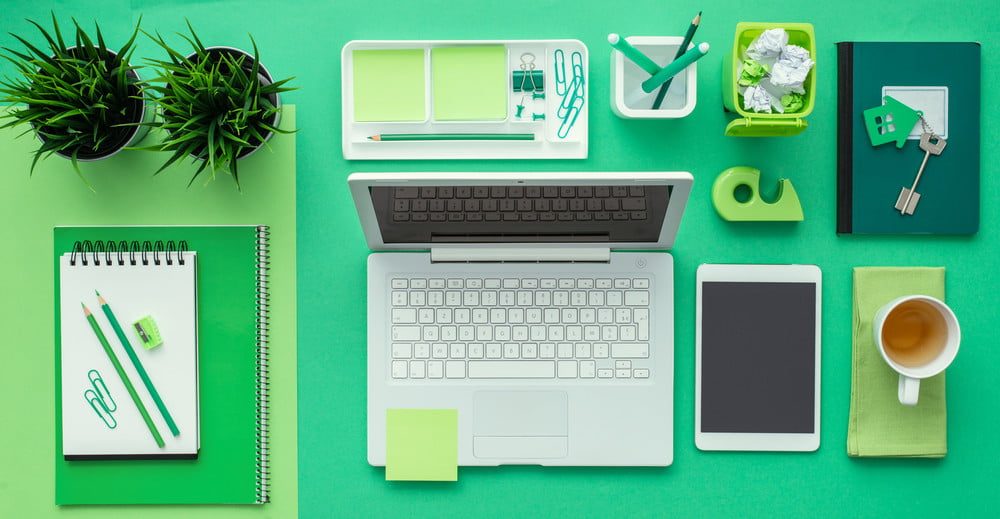 The sudden interest in green business is very encouraging. According to recent reports, 42% of all companies have rated sustainability as an important element of their business. Unfortunately, the focus on sustainability will only last if companies can find ways to use it to boost their ROI.
Many businesses get so caught up in being socially conscious that they hope the financial aspect of it takes care of itself. The good news is that there are plenty of ways to go green and boost your net income at the same time.
Here are some important mistakes that you will want to avoid.
Only implementing sustainability on micro-scale
The biggest reason that brands are going green is to improve their optics with their customers. Too many businesses are making very minor changes, such as processing paperwork online and calling themselves green.
Customers have become wary of these types of companies. If you want to earn their business, you are going to need to go all the way. Bring in a green business consultant and make every feasible change to demonstrate that you are a green organization from top to bottom.
Not prioritizing investments by long-term ROI
It isn't realistic to build an entirely green organization overnight. You will need to allocate your capital wisely.
Before investing in any green assets or services, you should always conduct a long-term cost benefit analysis. The initial investment for some green services may be over $20,000. If they don't shave your cost by at least $3,000 a year, they probably aren't worth the investment.
Determine which green investments will have the best pay off over the next 10 years. Make these investments before anything else. Then compare your options within each of those categories.
Implementing green changes without a plan
Effective, long-term planning is the key to business success. This principle needs to be applied to green organizations as well.
Before implementing a green strategy, you must answer the following questions:
How will I communicate my green business philosophy to my customers?
How will running a green business affect my revenue stream?
How will adopting green business strategies change my monthly expenses? Will they increase or decrease them?
How will my company finance green upgrades and other investments?
The biggest mistake that too many green businesses make is being overly optimistic with these forecasts. Take the time to collect objective data and make your decisions accordingly. This will help you run a much more profitable green business.
Not considering the benefits of green printing
Too many companies believe that going paperless is the only way to run a green organization. Unfortunately, going 100% paperless it's not feasible for most companies.
Rather than aim for an unrealistic goal, consider the option of using a more environmentally friendly printer. It won't be perfect, but it will be better than the alternative.
According to experts from Doranix, environmental printers have several benefits:
They can process paper that has been completely recycled.
They consume less energy than traditional printers.
They use ink that is more environmentally friendly.
You want to take a look at different green printers and compare them. You'll find that some will meet your needs as a green business.
Poorly communicating your green business strategy to customers
Brand positioning doesn't happen on its own. If you want to run a successful green business, you must communicate your message to customers as clearly as possible. You must also avoid the appearance that you are patronizing them.
The best approach is to be clear when you were first making the change. I'll make an announcement about your company's commitment to sustainability.
You also want to reinforce this message overtime by using green labels on all of your products. You don't have to be blatant with your messaging at this stage. Simply provide a small, daily reminder on your products and invoices.
Finally, it is a good idea to participate in green business seminars and other events. If your community has a local Green Chamber of Commerce, you should consider joining as well.