Friends of the Earth and Greenpeace demand answers from Transport Secretary on VW scandal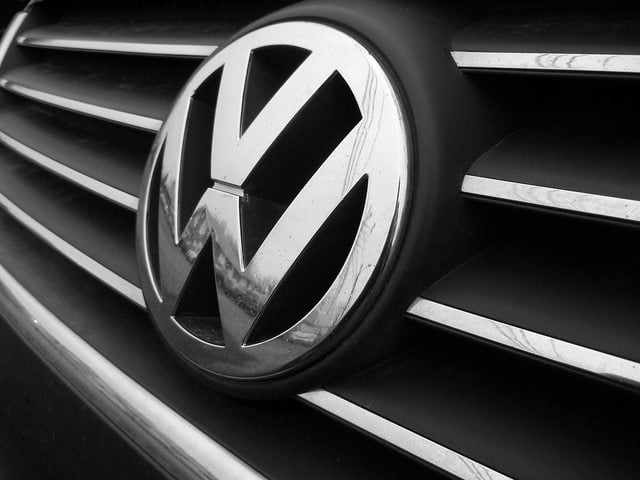 Both Greenpeace and Friends of the Earth have written to the government to ask if ministers knew before this month that VW was fixing emissions tests. Greenpeace has also published new data revealing the extent of the car lobby's power in Brussels.
Greenpeace has written to Transport Secretary Patrick McLoughlin and Environment Secretary Liz Truss, posing four questions:
– Did the government know before this month about the existence of so-called 'defeat devices'?
– If it did, what did it do to combat efforts by car manufacturers to fix emissions tests?
– If the government was aware of the existence of 'defeat devices', did it discuss the issue with manufacturers of diesel cars? If so, how many meetings took place, who attended and what was the outcome?
– What action did the government take to investigate the reported discrepancies between NOx measurements registered in testing, and so-called 'on the road' performance, in which NOx emissions were substantially higher?
Greenpeace has also today published figures showing the extent of lobbying in Brussels by manufacturers of so-called low-emission diesel cars.
Publicly available industry data shows that in 2014, manufacturers of diesel vehicles built to comply with the European Union's new emissions standards, known as Euro 6, spent up to €18.5 million lobbying the EU and employed 184 lobbyists. This included 51 lobbyists who were granted passes giving them access to European Parliament premises.
Volkswagen alone employed 43 lobbyists and spent €3.3 million lobbying in Brussels, making it one of the biggest spenders on lobbying in the EU. The figures, drawn from the EU's voluntary transparency register, are likely to be a conservative estimate of actual lobbying spend as they are provided by the companies themselves and are not independently reviewed.
In a written answer to a German parliamentary question, the transport ministry in Berlin said on July 28 that both the German government and the European Commission were aware of "defeat devices" – the industry name for the software that allowed VW to cheat emissions tests. In its answer, the ministry wrote that it shared "the view of the European Commission that there is no extensively proven means of preventing defeat devices."
Greenpeace activists also turned up today outside the VW headquarters in Wolfsburg, Germany, where the company's board is meeting. They displayed a banner with the slogan: 'No more lies!'.
John Sauven, Greenpeace UK executive director, said: "As evidence emerges that the German government and the European Commission knew about the test-cheating software, people will be wondering why it took the Americans to expose it. The extent of the car makers' lobbying power could provide some clues to the answer
"This scandal is not about a slide in a company's share price, it's about heart attacks, lung disease and loss of life. Air pollution has for too long been the great neglected environmental emergency.
"The UK government has been caught lobbying on behalf of polluters from the transport and power sectors before. It's time for our ministers to be completely transparent on what they knew and when about the pollution fix scandal. Many people will want to know which matters more to our government – the polluters' profits or the health of their citizens."
In a similar move Friends of the Earth Chief Executive Craig Bennett has written to the Transport Secretary, Patrick McLoughlin. In his letter he says: "VW's cheating of US emissions regulations will have led to many premature deaths as a result of the air pollution the additional emissions will have caused.
"If the same proves the case here, and manufacturers have been cheating regulators, then some of the UK's annual 52,000 premature deaths as a result of air pollution will be attributable to their deception.
"We are particularly concerned at suggestions that governments may have known for some time about attempts to cheat the regulators and we would like you urgently to confirm how much was known by your department and when.
"And while we welcome your commitment to an investigation, this must be ruthlessly independent, wide-ranging, immediate, well-resourced and only the start of a programme of urgent action.
"Air pollution in the UK is second only to smoking as a cause of premature death, and kills more people than alcohol and more than obesity. It also hits the most vulnerable and disadvantaged hardest.
"The UK has a woeful record. 37 of the UK's 43 Air Quality Zones are still failing pollution limits set by Europe to protect health, even after the final compliance date expired this year, and your government has recently been ordered by the UK Supreme Court to produce new plans to tackle the problem in the shortest possible time. Diesel is a major contributor.
"On behalf of the tens of thousands of people whose lives are shattered by losing loved ones to air pollution, the many, many more whose lives are blighted by ill health due to breathing poor air, and the millions of motorists who have been deceived about how clean their vehicles are, Friends of the Earth urges you to:
– Ensure the UK inquiry is wholly independent, wide-ranging, and immediate so that key information feeds into the new Air Quality plans the government has to produce by the end of the year following the Supreme Court ruling.
– Accelerate the development of the framework for a network of Clean Air Zones, and develop plans to phase out diesel by the earliest feasible date, starting with an immediate ban of the worst-polluting vehicles in the most polluted places.
– In the meantime, launch a scrappage scheme to encourage motorists to get rid of diesel vehicles, remove the current road tax incentive for diesel over petrol, and offer better incentives for vehicles which are both low air polluting and low carbon.
"Our strong view is that diesel sells UK motorists a fundamental lie. VW's cheating exposes the fact that as a technology it is simply not capable of delivering fuel efficiency and performance while reducing CO2 emissions and doing what is required to tackle air pollution.
"As well as cleaner vehicles, to square this circle, the UK urgently needs a transport strategy that cuts air pollution dramatically by reducing traffic levels and congestion. It's time to take the car keys away from motor manufacturers, regulate their emissions tightly and effectively, and aim for a revolution to end diesel use. We must work towards a vision where every possible journey is taken safely on a bike or on foot, and in which there is clean, affordable public transport for longer journeys."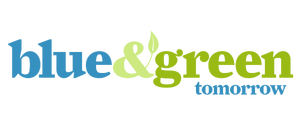 4 Common Items That Can be Reused Again and Again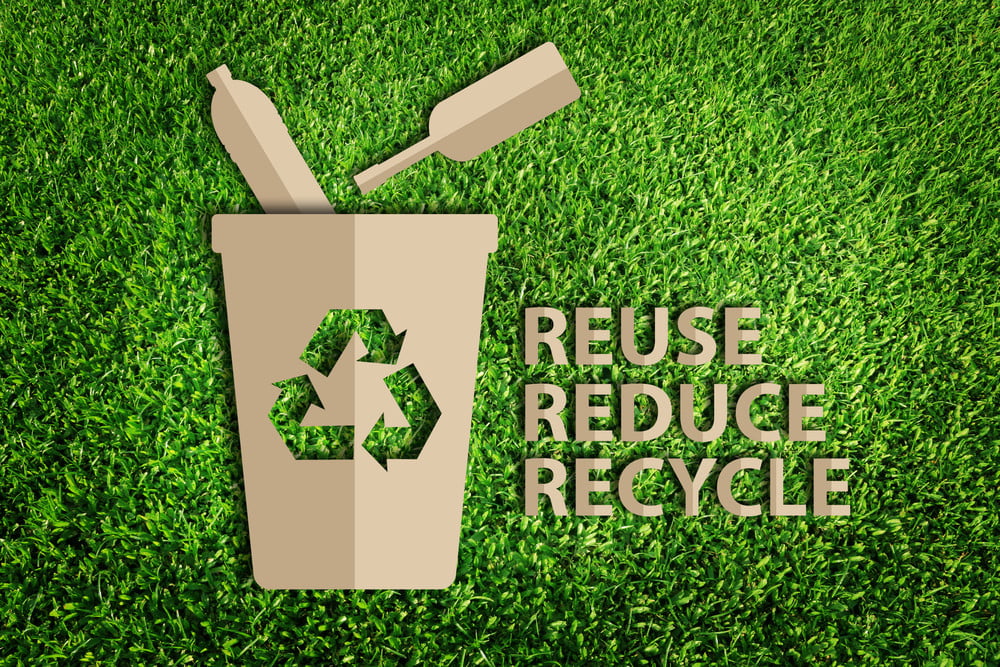 As a society we are getting much better at taking our obligations to the world and environment around us more seriously. This is undoubtedly a good thing! The effects of climate change are beginning to manifest across the world, and this is turning the issue from an abstract threat into a very real danger. Trying to introduce some greener, more eco-friendly practices into your life isn't just a great way of doing something beneficial for society and the world around you. It is a wonderful way of engaging positively with the world and carries with it numerous psychological benefits.
Being a greener, more ecologically friendly person doesn't require any dramatic life changes. Breaking or making a few small habits is all it takes to make your life a greener one. In this article we look at one of the easiest, yet most effective green practices to get into: reusing everyday items.
Jars and Containers
Glass and metal are widely recycled, and recycling is a good thing! However, consider whether any containers you buy, whether it's a tub of ice cream or a jar of coffee, can be washed out and reused for something else. Mason jars, for example, can be used to store homemade pasta sauce and can be washed for future use. Once you start thinking about it, you will find endless opportunities to reuse your old containers.
Soda Bottles
An ice-cold soda is a wonderful treat on a hot day, but buying soda can get expensive, and the manufacturing and distribution of the drinks themselves isn't great for the environment. However, by holding on to your old soda bottles and repurposing them as water bottles, you can save money on drinks, or use them to measure out water for your garden.
Plastic Bags
Most of the time groceries come in paper bags, which are better for the environment than the plastic alternatives, but they are less durable and thus harder to reuse. Whenever the store places your items in a plastic bag, hang onto it so you can reuse the bags again. If you want to take it one step further, consider looking into buying some personalized recycled bags. These bags are designed to last for a long time and are made of recycled materials. They look striking and unique, they'll turn heads, and maybe even attitudes!
Seeds
If you're a keen gardener, then you will already probably know how to reseed your plants in order to ensure a fresh crop after each plant's lifecycle. If you have space in your garden, or haven't yet tried your hand at gardening, then consider planting a small vegetable plot. Growing your own veggies means that you'll be helping to cut back on the emissions generated by their transport and production. The best part about growing your own food in this way is that, by harvesting properly and saving the seeds, you can be set up with fresh vegetables for life!
Reusing and recycling common household items is an easy way to make your world a little bit greener. Once you start looking for these opportunities you'll realize that they're everywhere!
These 5 Green Office Mistakes Are Costing You Money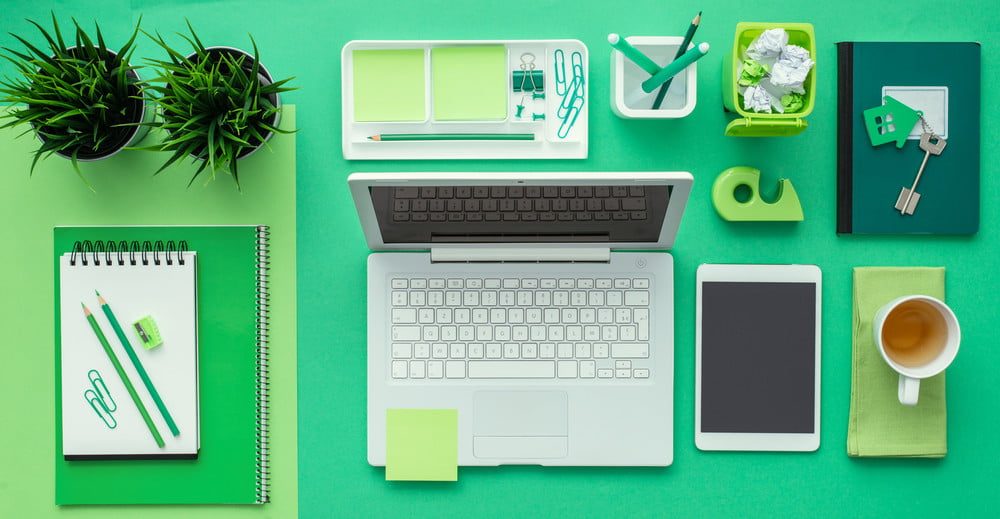 The sudden interest in green business is very encouraging. According to recent reports, 42% of all companies have rated sustainability as an important element of their business. Unfortunately, the focus on sustainability will only last if companies can find ways to use it to boost their ROI.
Many businesses get so caught up in being socially conscious that they hope the financial aspect of it takes care of itself. The good news is that there are plenty of ways to go green and boost your net income at the same time.
Here are some important mistakes that you will want to avoid.
Only implementing sustainability on micro-scale
The biggest reason that brands are going green is to improve their optics with their customers. Too many businesses are making very minor changes, such as processing paperwork online and calling themselves green.
Customers have become wary of these types of companies. If you want to earn their business, you are going to need to go all the way. Bring in a green business consultant and make every feasible change to demonstrate that you are a green organization from top to bottom.
Not prioritizing investments by long-term ROI
It isn't realistic to build an entirely green organization overnight. You will need to allocate your capital wisely.
Before investing in any green assets or services, you should always conduct a long-term cost benefit analysis. The initial investment for some green services may be over $20,000. If they don't shave your cost by at least $3,000 a year, they probably aren't worth the investment.
Determine which green investments will have the best pay off over the next 10 years. Make these investments before anything else. Then compare your options within each of those categories.
Implementing green changes without a plan
Effective, long-term planning is the key to business success. This principle needs to be applied to green organizations as well.
Before implementing a green strategy, you must answer the following questions:
How will I communicate my green business philosophy to my customers?
How will running a green business affect my revenue stream?
How will adopting green business strategies change my monthly expenses? Will they increase or decrease them?
How will my company finance green upgrades and other investments?
The biggest mistake that too many green businesses make is being overly optimistic with these forecasts. Take the time to collect objective data and make your decisions accordingly. This will help you run a much more profitable green business.
Not considering the benefits of green printing
Too many companies believe that going paperless is the only way to run a green organization. Unfortunately, going 100% paperless it's not feasible for most companies.
Rather than aim for an unrealistic goal, consider the option of using a more environmentally friendly printer. It won't be perfect, but it will be better than the alternative.
According to experts from Doranix, environmental printers have several benefits:
They can process paper that has been completely recycled.
They consume less energy than traditional printers.
They use ink that is more environmentally friendly.
You want to take a look at different green printers and compare them. You'll find that some will meet your needs as a green business.
Poorly communicating your green business strategy to customers
Brand positioning doesn't happen on its own. If you want to run a successful green business, you must communicate your message to customers as clearly as possible. You must also avoid the appearance that you are patronizing them.
The best approach is to be clear when you were first making the change. I'll make an announcement about your company's commitment to sustainability.
You also want to reinforce this message overtime by using green labels on all of your products. You don't have to be blatant with your messaging at this stage. Simply provide a small, daily reminder on your products and invoices.
Finally, it is a good idea to participate in green business seminars and other events. If your community has a local Green Chamber of Commerce, you should consider joining as well.