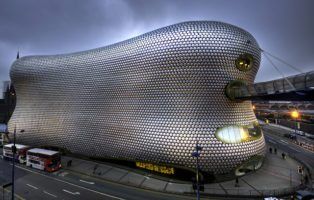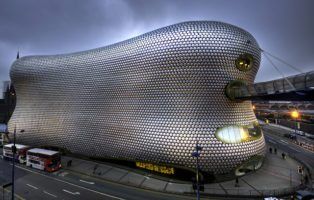 IoT Air Pollution Monitoring Initiative Launched In Birmingham By UCB and Drayson Technologies
A partnership between University College Birmingham (UCB) and Drayson Technologies has been formed in order to deliver an Internet of Things (IoT) enabled air pollution monitoring programme.
Running for four weeks starting on 16th September, the initiative will equip 20 student guild members with CleanSpace Tags, a machine-learning network of connected smart air pollution sensors. This initiative will educate UCB students on the ways to reduce their exposure to air pollution in areas surrounding the university, on their commute and also at home.
Air pollution is estimated to contribute to about 40,000 early deaths each year in the UK, with Birmingham one of the UK's worst cities for air pollution. UCB is leading the way to address the issue by collecting air pollution data at a hyper-local level, with the findings shared across the student and administrative bodies in order to drive wider awareness, help people avoid pollution hotspots and hence reduce exposure.
The carbon monoxide data collected from the Tags will be used to provide a clear picture of air pollution in areas surrounding the university. It will show the times of day that pollution levels are high, what the average pollution exposure of the group is and which areas are most polluted. The data will then be used to change how students travel to and from the campus, and how road and pedestrian access is managed indoors and around the university.
Being an inner-city university, we are becoming more and more aware of the issue of pollution.
Lord (Paul) Drayson, Chairman and CEO, Drayson Technologies, said:
"We're delighted to be working with UCB to help people at the university see the air they are breathing to help reduce their exposure to air pollution".
Kat Sroka, President of the Guild of Students, University College Birmingham said:
"Being an inner-city university, we are becoming more and more aware of the issue of pollution and the effect it can have on our students and employees. We're therefore keen to get a better understanding of pollution levels so we can make any necessary changes to ensure minimal exposure."