One year until the general election: what's in store for energy and the environment?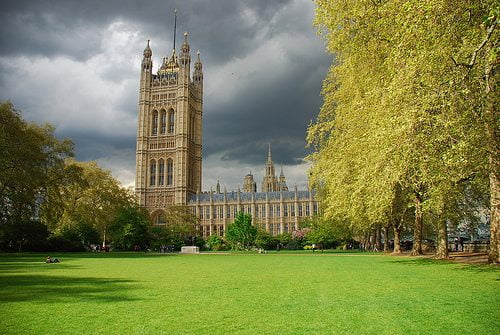 Political rhetoric is being ramped up and photo opportunities are made the most of. A general election must be on the horizon. With exactly a year to go, Tom Revell looks at the energy and environment credentials of the five major parties.
When the nation, or at least those who aren't doing a Russell Brand and staying at home in protest or apathy, takes to the polls next year there are signs that questions of energy and the environment may be higher up the agenda than ever before. 
True, the leading political parties are not quite clamouring for the green vote with the same passion as 2010, with David Cameron moving from hugging huskies to shooting badgers (though not personally, that we know of).
However, in the years since the last election, the warnings from scientists over climate change have become ever more dire, highlighting the need for inspired environmental stewardship.
The findings of numerous opinion polls suggest that the lasting legacy of the storms that battered many parts of the UK this winter – linked recently to climate change – will be an increasing number of voters demanding action to mitigate greenhouse gas emissions.
While in general voters are far more concerned with issues such as immigration, education, health or house prices, this could be significant. One survey, commissioned by WWF-UK, found that 47% of voters are willing to switch their political allegiance based on which party was offering the best environmental policies.
This comes after campaigners warned that all of the three main parties had so far failed the environment.
The winter bill hikes enforced by leading energy companies also put the government under pressure. This led to the removal of so-called "green levies" – which arguably were not the problem anyway – but questions remains over the competitiveness of the energy market as customer complaints rise.
Few hints have yet been given about tangible policies and how their manifestos might look, but with all this in mind, what approaches can be expected from the key five political parties on issues of energy and the environment?
Conservatives
Though David Cameron promised to lead "the greenest government ever" he has remained rather quiet on the subject since, and environmentalists have grown increasingly critical of the coalition's climate change credentials.
Some achievements have been made, such as the foundation of the Green Investment Bank, but environmental policy has seemingly been unnecessarily sacrificed in the name of austerity.
The chancellor George Osborne's most recent budget was criticised for boosting "energy-inefficient makers, climate change deniers and planet wreckers". 
The Conservatives also seem intent on pursuing the controversial energy quick fix that is fracking, while pledging to cut subsidies for the more sustainable option of onshore wind farms. The growth of the much-needed green economy may hang in the balance.
It also won't help the party win green hearts and minds if Owen Paterson, an alleged climate sceptic, remains the environment secretary while Conservative peer Lord Lawson continues his campaign against climate science.
However, some greener Tories have urged their colleagues to get with the sustainability programme in recent months. The Conservative 2020 group, an alliance of "modern" Conservatives, is acting as a cheerleader for the economic benefits of sustainability. How influential such voices will prove to be over the upcoming manifesto remains to be seen.
Labour
In recent months, energy and the environment have become popular subjects with Labour leader Ed Miliband.
Following energy companies' winter price hikes, the party pledged to impose a 20-month price freeze on bills to help tackle the "cost of living crisis".
Miliband, a former energy secretary, has also urged voters to get behind onshore and offshore wind farms, while promising that Labour "will have manifesto commitments on green energy".
After the winter floods, Labour were quick to point out the division in the Tory ranks over the reality of climate change. Miliband scaled up the rhetoric, calling global warming "a national security issue" and a "generational struggle".
"If we're going to properly protect the British people we cannot have doubt in the government", he said.
While solid policies are yet to be announced, Miliband does at least have a consistent stance, backed by his party, on climate change.
Liberal Democrats 
As part of the coalition, the Liberal Democrats are subject to the same criticisms as the Conservative party. However, the party has been quick to take credit for any genuine achievements, arguing that the energy secretary Ed Davey is responsible for keeping climate on the government's agenda.
The Lib Dems are also opposed to Tory plans to curb onshore wind projects, arguing such a move threatens the green economy. They insist that they alone are the only party that can be trusted to deliver green jobs and green growth.
A group of Liberal Democrat MPs also recently launched a Green Manifesto, urging the party to put sustainability at the heart of its approach.
On the subject of energy, the Lib Dems are at least vocal supporters of renewable energy. Davey argues that Labour's proposed price freeze will only hurt the green energy industry.
Instead, he has lobbied for greater competitiveness in the energy market, pushing through measures aimed at helping customers shop around.
Green party
The Green party insists climate change is "one of the worst environmental hazards facing human society".
Unsurprisingly, it is more concerned with environmental issues than the three main parties. It calls for decarbonisation targets and international action, urging the UK to remain in the EU so it can lead efforts to curb climate change. Principally, the party recommends that the UN introduce a global Contraction and Convergence (C&C) framework, complete with an emissions trading scheme.
The Greens are also advocates of renewables, critics of fracking, and the only remaining anti-nuclear option.
In February, party leader Natalie Bennett demanded a place in the leaders' debates in the run up to the 2015 general election, fairly pointing out that the Greens' one MP is one more than media monopoliser Nigel Farage can claim to have at UKIP.
UKIP
To give UKIP its due, the Euro-sceptic party gives the most succinct explanation of environmental policy available. Flying in the face of scientific consensus, UKIP insist climate change "is so last century", perversely claiming that there are increasing doubts that mankind is to blame.
Education spokesman Derek Clark MEP even said he would ban teaching climate change in schools if his party somehow won the general election in May 2015. 
Their energy policy is equally simple and anti-science. They want to "scrap all green taxes and wind turbine subsidies", keep coal-fired power plants open and develop nuclear power stations, while describing fracking as "a get out of jail free card" and opponents to fracking as "eco-freaks".
Photo: soosalu via Flickr
Further reading:
Why is the 'greenest government ever' reportedly curbing onshore wind?
Labour urged to take 'equal and sustainable society' vision to next election
Sustainability-minded Lib Dems call for party to adopt 'green backbone'
Green Party launches European election campaign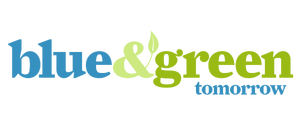 7 New Technologies That Could Radically Change Our Energy Consumption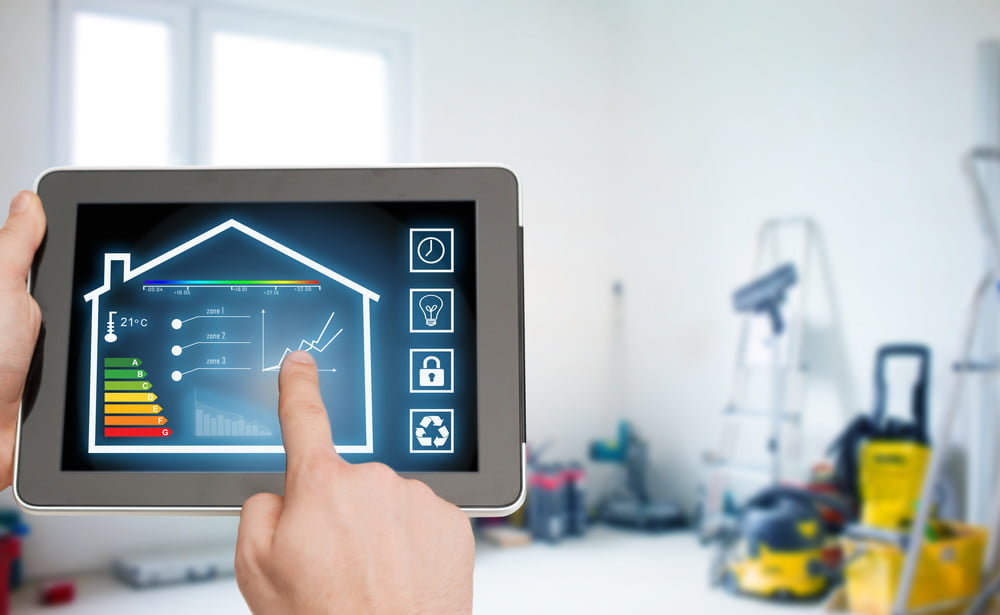 Most of our focus on technological development to lessen our environmental impact has been focused on cleaner, more efficient methods of generating electricity. The cost of solar energy production, for example, is slated to fall more than 75 percent between 2010 and 2020.
This is a massive step forward, and it's good that engineers and researchers are working for even more advancements in this area. But what about technologies that reduce the amount of energy we demand in the first place?
Though it doesn't get as much attention in the press, we're making tremendous progress in this area, too.
New Technologies to Watch
These are some of the top emerging technologies that have the power to reduce our energy demands:
Self-driving cars. Self-driving cars are still in development, but they're already being hailed as potential ways to eliminate a number of problems on the road, including the epidemic of distracted driving ironically driven by other new technologies. However, even autonomous vehicle proponents often miss the tremendous energy savings that self-driving cars could have on the world. With a fleet of autonomous vehicles at our beck and call, consumers will spend less time driving themselves and more time carpooling, dramatically reducing overall fuel consumption once it's fully adopted.
Magnetocaloric tech. The magnetocaloric effect isn't exactly new—it was actually discovered in 1881—but it's only recently being studied and applied to commercial appliances. Essentially, this technology relies on changing magnetic fields to produce a cooling effect, which could be used in refrigerators and air conditioners to significantly reduce the amount of electricity required.
New types of insulation. Insulation is the best asset we have to keep our homes thermoregulated; they keep cold or warm air in (depending on the season) and keep warm or cold air out (again, depending on the season). New insulation technology has the power to improve this efficiency many times over, decreasing our need for heating and cooling entirely. For example, some new automated sealing technologies can seal gaps between 0.5 inches wide and the width of a human hair.
Better lights. Fluorescent bulbs were a dramatic improvement over incandescent bulbs, and LEDs were a dramatic improvement over fluorescent bulbs—but the improvements may not end there. Scientists are currently researching even better types of light bulbs, and more efficient applications of LEDs while they're at it.
Better heat pumps. Heat pumps are built to transfer heat from one location to another, and can be used to efficiently manage temperatures—keeping homes warm while requiring less energy expenditure. For example, some heat pumps are built for residential heating and cooling, while others are being used to make more efficient appliances, like dryers.
The internet of things. The internet of things and "smart" devices is another development that can significantly reduce our energy demands. For example, "smart" windows may be able to respond dynamically to changing light conditions to heat or cool the house more efficiently, and "smart" refrigerators may be able to respond dynamically to new conditions. There are several reasons for this improvement. First, smart devices automate things, so it's easier to control your energy consumption. Second, they track your consumption patterns, so it's easier to conceptualize your impact. Third, they're often designed with efficiency in mind from the beginning, reducing energy demands, even without the high-tech interfaces.
Machine learning. Machine learning and artificial intelligence (AI) technologies have the power to improve almost every other item on this list. By studying consumer patterns and recommending new strategies, or automatically controlling certain features, machine learning algorithms have the power to fundamentally change how we use energy in our homes and businesses.
Making the Investment
All technologies need time, money, and consumer acceptance to be developed. Fortunately, a growing number of consumers are becoming enthusiastic about finding new ways to reduce their energy consumption and overall environmental impact. As long as we keep making the investment, our tools to create cleaner energy and demand less energy in the first place should have a massive positive effect on our environment—and even our daily lives.
Responsible Energy Investments Could Solve Retirement Funding Crisis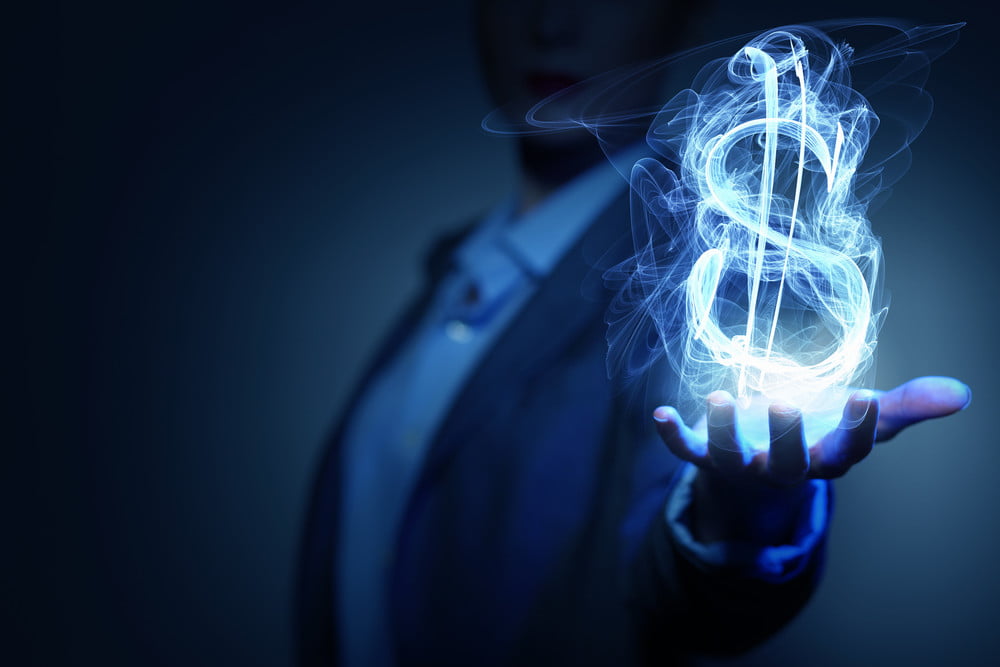 Retiring baby-boomers are facing a retirement cliff, at the same time as mother nature unleashes her fury with devastating storms tied to the impact of global warming. There could be a unique solution to the challenges associated with climate change – investments in clean energy from retirement funds.
Financial savings play a very important role in everyone's life and one must start planning for it as soon as possible. It's shocking how quickly seniors can burn through their nest egg – leaving many wondering, "How long your retirement savings will last?"
Let's take a closer look at how seniors can take baby steps on the path to retiring with dignity, while helping to clean up our environment.
Tip #1: Focus & Determination
Like in other work, it is very important to focus and be determined. If retirement is around the corner, then make sure to start putting some money away for retirement. No one can ever achieve anything without dedication and focus – whether it's saving the planet, or saving for retirement.
Tip #2: Minimize Spending
One of the most important things that you need to do is to minimize your expenditures. Reducing consumption is good for the planet too!
Tip #3: Visualize Your Goal
You can achieve more if you have a clearly defined goal in life. This about how your money can be used to better the planet – imagine cleaner air, water and a healthier environment to leave to your grandchildren.
Investing in Clean Energy
One of the hottest and most popular industries for investment today is the energy market – the trading of energy commodities. Clean energy commodities are traded alongside dirty energy supplies. You might be surprised to learn that clean energy is becoming much more competitive.
With green biz becoming more popular, it is quickly becoming a powerful tool for diversified retirement investing.
The Future of Green Biz
As far as the future is concerned, energy businesses are going to continue getting bigger and better. There are many leading energy companies in the market that already have very high stock prices, yet people are continuing to investing in them.
Green initiatives are impacting every industry. Go Green campaigns are a PR staple of every modern brand. For the energy-sector in the US, solar energy investments are considered to be the most accessible form of clean energy investment. Though investing in any energy business comes with some risks, the demand for energy isn't going anywhere.
In conclusion, if you want to start saving for your retirement, then clean energy stocks and commodity trading are some of the best options for wallets and the planet. Investing in clean energy products, like solar power, is a more long-term investment. It's quite stable and comes with a significant profit margin. And it's amazing for the planet!