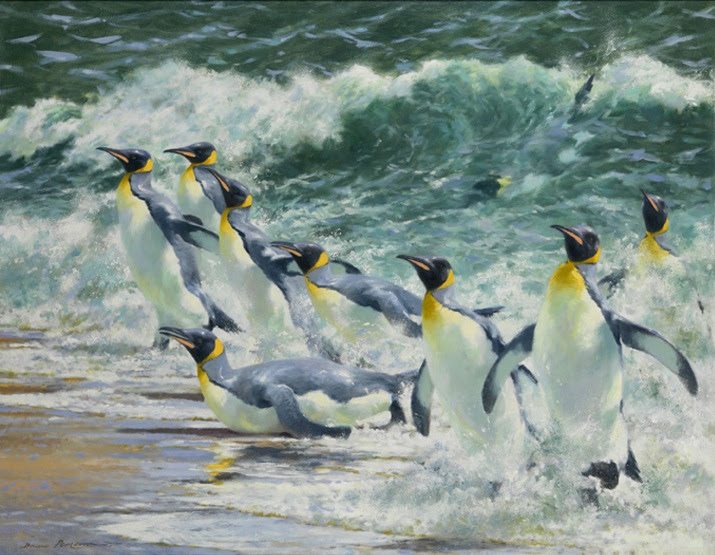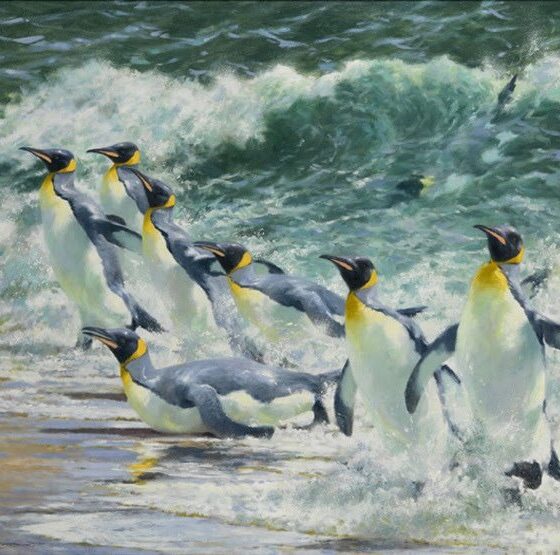 Paintings, folded paper, etchings and sculpture featuring penguins reflect a corporate commitment to conservation
The Federation of British Artists is currently working with Pensions Insurance Corporation to create a collection of artwork featuring different species of penguin with each room dedicated to a specific breed of the animal.
'We like to think we share characteristics with these tenacious animals: adaptability, agility, resilience and determination'  says John Comber, former CEO, who is both trustee of The Climate Group and Chairman of ClimateWise, an association of insurance companies trying to find a role in protecting the world's climate systems through moving towards a low-carbon economy.
33 works have already been commissioned and are adorning their office walls in Cornhill in addition to a fantastic publication detailing the project so far. "Commissioning art is deeply rewarding and surprisingly easy. Most people don't realise that it normally costs no more than work sold from a gallery wall." says Anna Bromwich, Commissions Consultant.
The Federation of British Artists would like to offer readers free entry for two to the Natural Eye exhibition to explore the wide range of wildlife artists available to commission.  The exhibition is a showcase of over 200 works by specialist wildlife artists for sale at Mall Galleries, London SW1 from 29 October 2015 to 8 November 2015.