Politicians have failed us on sustainability. It's time for our mayors to step up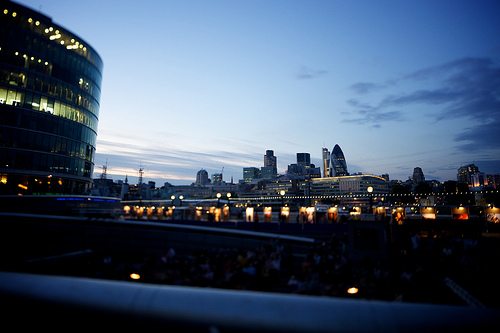 Mayors, and not national politicians, are the key to a sustainable future. We should look to them for social, environmental and investment leadership.
A week ago today, the intergovernmental Panel on Climate Change (IPCC) released a damning report into the physical state of our planet's climate. Human activity is the prime contributor to global warming, the overwhelming majority of scientists involved concluded.
A few days later, the Conservative party conference kicked off in Manchester. After a series of underwhelming speeches from the party since it came to power in 2010, that barely even broached the subjects of sustainability and climate change, surely now – of all occasions – was the perfect opportunity for it to grasp the issues by the horns and promise action. Or at least mention the issues.
As it was, all we were given was an unsustainable keynote from the chancellor, a disappointingly sparse speech from the prime minister and embarrassing pseudo-scientific nonsense from the environment secretary, who said that global warming could actually benefit the UK.
All in all, the conference did nothing but add to the opposition against the government – which, to think, once badged itself as the "greenest ever".
The Conservative party's failure was offensive to its historical roots, which lie firmly in conservation, responsibility and a preservation of the natural environment (its name is a bit of a clue). Writing in the London Evening Standard in March, Independent editor Amol Rajan described the coalition's green fatigue as "a betrayal of conservatism itself". Few would disagree.
So where do we go from here? The Tories – and their coalition partners the Lib Dems – have spectacularly failed the general public on all things sustainable, environmental and green. An opportunity for Labour to come back with strong words and action, you'd think? Perhaps, but Ed Miliband and his colleagues also appear reticent to step up to the mark.
But while our national politicians have provided us with underwhelming policies at a time when proper leadership – now more than ever – is needed, there is an opportunity for another key group of decision makers to make a difference: our city mayors.
Mayors rule the roost at a local level. They make decisions that directly affect their constituents. They make these decisions with the long-term in mind, rather than simply the next election. Whereas their peers in government umm and ahh over policies for months – sometimes years – mayors simply get things done.
Their role becomes more important as the world becomes increasingly urbanised. The World Health Organisation (WHO) says that 100 years ago, just 20% of people lived in urban areas. By 1990, this increased to 40%, then more than half by 2010. The WHO estimates that 60% will live in a city in 2030, increasing to 70% by 2050.
Anywhere between 5.8 billion and 7.6 billion people – based on the range of population growth estimates for 2050 – could therefore be living in cities within the next four decades.
These cities – some of which are global cities (such as London) or megacities (such as Tokyo), with more than 10 million inhabitants – are the centre of financial, social and environmental innovation. They are the key to sustainable growth and a sustainable future. And their mayors can and must lead this transition.
In a recent TED talk, American political theorist Benjamin Barber hypothesised that it was in fact mayors, and not national politicians, who held the greatest power to effect tangible change.
"Teddy Kollek, the mayor of Jerusalem, said, 'I'll fix your sewers if you spare me your sermons'", Barber said at a recent Interdependence Day conference in Dublin.
"He was speaking to Jews and Muslims and Christians; he was saying it was his job to fix problems, to operate beyond ideologies."
Also in attendance at the event was the lord mayor of Belfast, Máirtín Ó Muilleoir, whose comments typified why mayors can help kickstart an evolution, encouraging sustainable entrepreneurism, innovation and invention.
"I don't control policing or education; I can't fix potholes", he said. "But I do have the power to be relentlessly positive for Belfast and galvanise the energy of the city."
In London, few would disagree that Boris Johnson has acted as a great spokesperson for the capital. Since his election in 2008, he has become one of London's most ardent champions, with David Cameron calling him a "brilliant mayor" at the Conservative party conference this week.
Meanwhile across the pond in the US, Michael Bloomberg – mayor of New York City – is a vocal supporter of environmental and social issues. Speaking about the C40 Cities initiative, which brings together the world's megacities in an effort to reduce greenhouse gas emissions, Bloomberg said, "While international negotiations continue to make incremental progress, C40 Cities are forging ahead. Collectively they have taken more than 4,700 actions to tackle climate change, and the will to do more is stronger than ever. As innovators and practitioners, our cities are at the forefront of this issue – arguably the greatest challenge of our time."
The next lord mayor of the City of London – a role that involves promoting the City of London specifically as a place to do business (Johnson's remit covers the entirety of Greater London – a much larger area) – is lawyer Fiona Woolf CBE.
Woolf was president of the Law Society of England and Wales in 2006/07 and is currently alderman for Candlewick in London. She is set to replace current lord mayor Roger Gifford in November, becoming only the second woman to hold the position since 1189.
During a keynote speech at the UK Sustainable Investment and Finance Association's (UKSIF) annual lecture recently, she outlined the size of the task ahead for the City of London. Her appearance was timely, with nominations for the sustainable finance category of the 2013/14 Sustainable City Awards opening in the same week.
The City's challenge, Woolf said, is to find new areas of long-term finance. She pointed to the work of Tomorrow's Company, a London-based thinktank that aims to change the behaviour of the business world, and described short-termism as an "elephant in the room" for the City.
She added, "The City's cluster of businesses, institutions and talent can contribute to long-term value creation and sustainable development – that's jobs – and the planet – which is of course not just protection of the environment or natural resources, but also a resilience – and also help the wider society develop solutions to the challenges of the 21st century.
"I have to say, when you think about it, that creates opportunities for us which are utterly delicious."
It was encouraging to hear the future lord mayor speak so eloquently and passionately about the City's place at the forefront of sustainability (former Tory MP Peter Ainsworth told Blue & Green Tomorrow recently, "The City doesn't exist in a moral vacuum; it's part of everything we do. Its purpose is to make good stuff happen. It's a service industry that forgot the word 'service'") and about long-termism specifically.
Woolf's sentiments follow similar comments from Bank of England governor Mark Carney, who in August said called for finance to play a more "socially useful" role.
The City of London can be proud that it now has her as its champion. One former colleague said, "She was always a trailblazer. Forget the fact that she was a woman."
However, the final word must go to Theodore Roosevelt, the 26th US president, who, in a 1926 essay called The City in Modern Life, wrote, "We cannot afford merely to sit down and deplore the evils of city life as inevitable, when cities are constantly growing, both absolutely and relatively.
"We must set ourselves vigorously about the task of improving them; and this task is now well begun."
Further reading:
Invest, spend and vote sustainability: why National Ethical Investment Week matters
We need Conservative, Labour, Liberal Democrats and nationalist parties that getsustainability
Sustainability could hold the key to 2015 general election result
Conservatism and conservation: why Tories are born to be green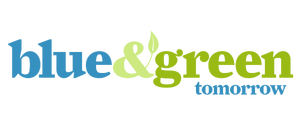 How Home Automation Can Help You Go Green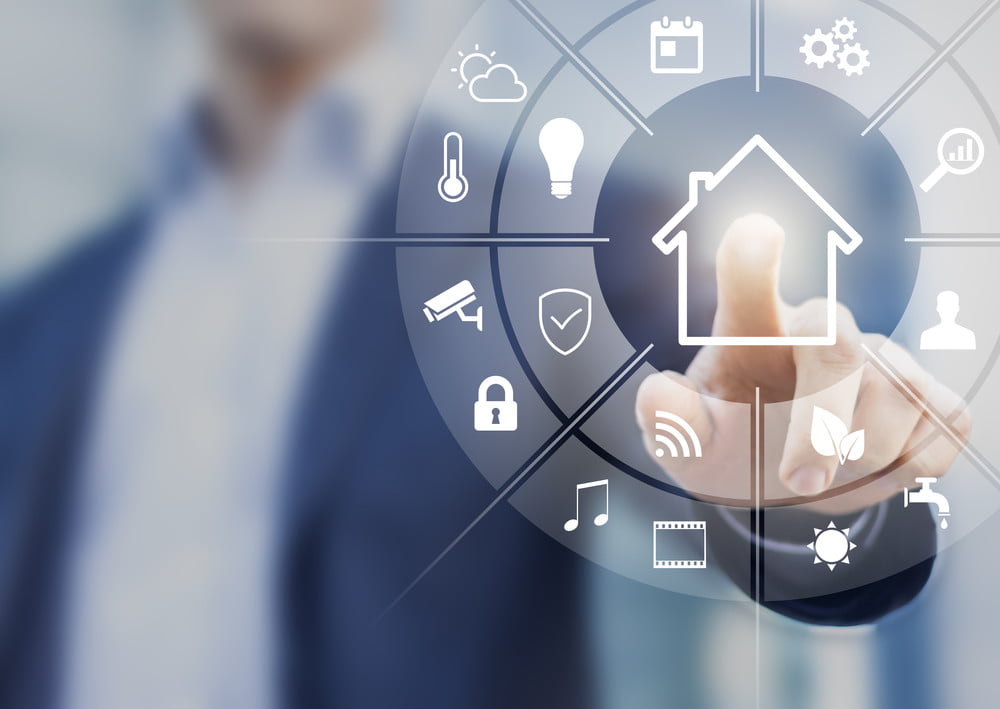 The holidays are an exciting, nostalgic time: the crispness in the air, the crunch of snow under your boot, the display of ornate holiday lighting up your home like a beacon to outer space, and the sound of Santa's bell at your local Walmart.
Oh, yeah—and your enormous electric bill.
Extra lights and heating can make for some unexpected budgeting problems, and they also cause your home to emit higher levels of CO2 and other pollutants.
So, it's not just your wallet that's hurting—the planet is hurting as well.
You can take the usual steps to save energy and be more eco-conscious as you go about your normal winter routine (e.g., keeping cooler temperatures in the home, keeping lights off in naturally lit rooms, etc.), but these methods can often be exhausting and ultimately ineffective.
So what can you actually do to create a greener home?
Turn to tech.
Technology is making waves in conservation efforts. AI and home automation have grown in popularity over the last couple of years, not only because of their cost saving benefits but also because of their ability to improve a home's overall energy efficiency.
Use the following guide to identify your home's inefficiencies and find a solution to your energy woes.
Monitor Your Energy Usage
Many people don't understand how their homes use energy, so they struggle with conservation. Start by looking at your monthly utility bills. They can show you how much energy your home typically uses and what systems cost you the most.
The usual culprits for high costs and energy waste tend to be the water heater and heating and cooling system. Other factors could also impact your home's efficiency. Your home's insulation, for example, could be a huge source of wasted heating and cooling—especially if the insulation hasn't been inspected or replaced in years. You should also check your windows and doors for proper weatherproofing every year.
However, waiting for your monthly bill or checking out your home's construction issues are time-consuming steps, and they don't help you immediately understand and tackle the problem. Instead, opt for an easier solution. Some homeowners, for example, use a smart energy monitor such as Sense to track energy use in real time and identify energy hogs.
Use Smart Plugs
Computers, televisions, and lights still consume energy if they're left on and unused. Computers offer easy cost savings with their built-in timers that allow the devices to use less energy—they typically turn off after a set number of minutes. Televisions sometimes provide the same benefit, although you may have to fiddle with the settings to activate this feature.
A better option—and one that thwarts both the television and the lights—is purchasing smart plugs. The average US home uses more than 900 kilowatts of electricity per month. That can really add up, especially when you realize that people are wasting more than $19 billion every year on household appliances that are always plugged in. Smart plugs like WeMo can help eliminate wasted electricity by letting you control plugged-in items from your smartphone.
Update Your Lighting
Incandescent lightbulbs can consume and waste a lot of energy—35% of CO2 emissions are generated from electric power plants. This can have serious consequences for increased global warming.
To reduce your impact on the environment, you can install more efficient lightbulbs to offset your energy usage. However, many homeowners choose smart lights, like the Philips Hue bulbs, to save money and make their homes more energy efficient.
Smart lights can be controlled from your smartphone, and many smart light options come with monthly energy reporting so you can continue to find ways to reduce your carbon footprint.
Take Control of the Thermostat
Homeowners often leave the thermostat on its default settings, but defaults often result in heating and cooling systems that run longer and harder than they need to.
In fact, almost half the average residential energy use comes from energy-demanding heating and cooling systems. As an alternative to fiddling with outdated systems, eco-conscious homeowners use smart thermostats to save at least 10% on heating and roughly 15% on cooling per year.
Change your home's story by employing a smart thermostat such as the Nest, ecobee3, or Honeywell Lyric. Smart thermostats automatically adjust your in-home temperature by accounting for a variety of factors, including outdoor humidity and precipitation. A lot of smart thermostats will also adjust your home's temperature depending on the time of day and whether you're home.
Stop Wasting Water
The average American household uses about 320 gallons of water per day. About one-third of that goes to maintaining their yards. Using a smart irrigation systems to improve your water usage can save your home up to 8,800 gallons of water per year.
Smart irrigation systems use AI to sync with local weather predictions, which can be really helpful if you have a garden or fruit trees that you use your irrigation system for  water. Smart features help keep your garden and landscaping healthy by making sure you never overwater your plants or deprive them of adequate moisture.
If you're looking to make your home greener, AI-enabled products could make the transition much easier. Has a favorite tool you use that wasn't mentioned here? Share in the comments below.
Working From Home And How It Reduces Emissions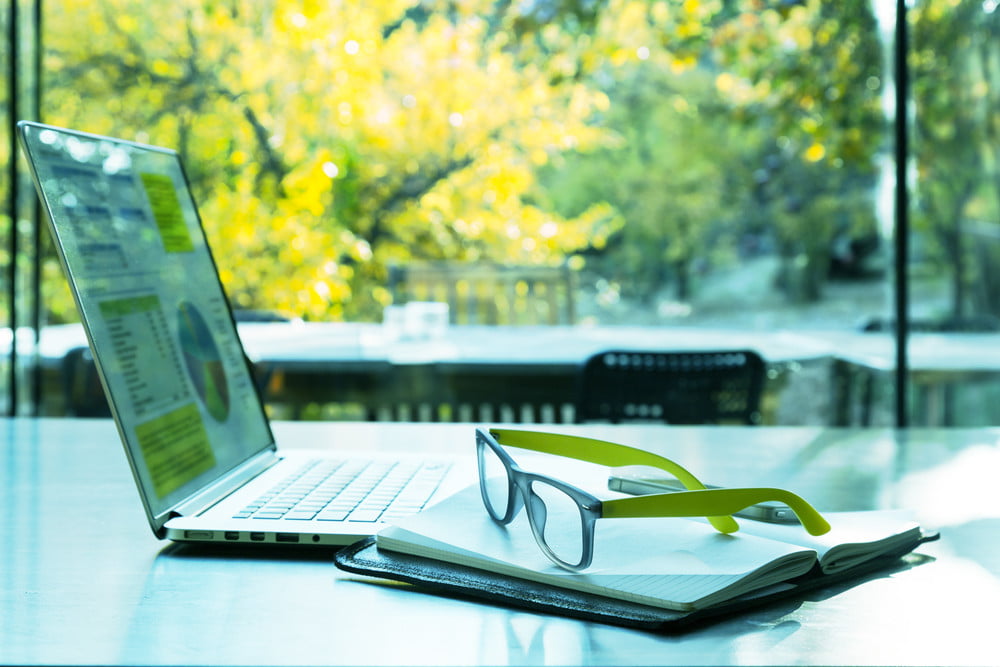 Many businesses are changing their operating model to allow their employees to work from home. Aside from the personal convenience and business benefits, working from home is also great for the environment. According to GlobalWorkplaceAnalytics.com, if employees with the desire to work from home and compatible jobs that allowed for this were allowed to do so only half the time, the reduction in emissions would be the equivalent of eliminating automobile emissions from the workforce of the entire state of New York. Considering the stakes here, it is vital that we understand how exactly working from home helps us go green and how this can be applied.
Reduction of automobile emissions
Statistics by the United States Environmental Protection Agency (EPA) show that the transportation sector is responsible for about 14% of the total Global Emissions of greenhouse gases, which is a very significant percentage. If employees work from home, then the need to travel to and from their workplace every other day as well as other business trips are reduced considerably. While this may not eliminate the emissions from the transport sector altogether, it reduces the percentage. As indicated in the example above, a move to work from home by more businesses and industries cuts down automobile emissions to as much as those from an entire state.
Reduction of energy production and consumption
According to Eurostat, electricity, gas, steam and air conditioning accounted for as high as 26% of the Greenhouse gas emissions from the EU in 2014. EPA stats are also close at 25% of the total emissions. This makes energy production the single largest source of emissions. Working from home eliminates the need for large office spaces, which in turn reduces the need for electricity and heating. Similarly, the need for electrical office equipment and supplies, such as printers and computers, is also greatly reduced, which reduces the emissions from energy production in offices. Additionally, most households are now adopting green methods of energy production and implementing better ways of energy usage. The use of smart energy-efficient appliances also goes a long way in reducing the energy production and consumption levels from households. This, in turn, cuts down emissions from energy production from both the home and office fronts.
Reduced need for paper
Paper is also a huge source of emissions, considering that it is a carbon-based product. EPA stats show that carbon (IV) oxide from fossil fuel and industrial processes accounts for 65% of the total greenhouse gas emissions. Working from home is usually an internet-based operation, which means less paper and more cloud-based services. When everything is communicated electronically, the need for office paper is reduced considerably. Moreover, the cutting down of trees for the sake of paper production reduces. All these outcomes help reduce the emissions and individual carbon footprints.
Effective recycling
While businesses make an effort to recycle it is not as effective as homeowners. Consider everything from the water you drink to office supplies and equipment. While working from home, you have greater control over your environment. This means that you can easily implement proper recycling procedures. However, at the office, that control over your personal space and environment is taken away and the effectiveness of recycling techniques is reduced. Working from home is, therefore, a great way to go green and increase the adoption of proper recycling.
Takeaway
Even though the statistics are in favor of working from home to reduce emissions, note that this is dependent on the reduction of emissions from home. If the households are not green, then the emissions are not reduced in the least. For instance, if instead of installing a VPN in the router to keep the home office safe, an employee buys a standalone server and air gaps it, the energy consumption is not reduced but increased. Therefore, it is necessary that employees working from home go green if there is to be any hope of using this method of operation to cut down on the emissions.