Shell CEO: the issue is "finding economic ways to invest in an energy transition"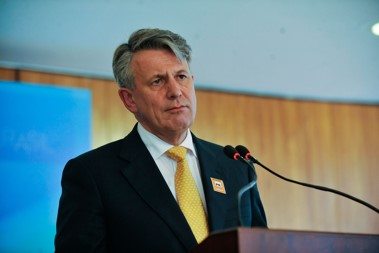 Shell CEO Ben van Beurden spoke at the Oil and Money conference today. He focused on oil prices and the transition to a low-carbon future, saying: "some people would like fossil fuels to be replaced by renewables as we speak. But for technical and economic reasons, this can only happen step by step. And it will not happen across the board." Here is his speech in full.
Today, ladies and gentlemen, I would like to discuss two major topics concerning our industry, and the connection between them. These two issues are oil prices and, on another longer-term level, the transition to a low-carbon future.
Let's start with prices. The way I see it, there are four major signposts for oil prices in the short term: the economy in relation to oil demand, OPEC, US shale oil, and capital cost. What do they tell us?
The first signpost is the global economy. Forecasts of global growth are lower than expected, but demand for oil appears to remain robust. Low oil prices have stimulated demand in developed economies. Elsewhere, however, governments have seized the opportunity to reduce or abolish subsidies which tends to dampen demand growth. For this and next year the International Energy Agency predicts overall demand to be relatively strong. But, again, it looks like the underlying global economic growth will be weaker than expected.
So, the first signpost gives a mixed signal. On to the second signpost, OPEC. It remains to be seen whether its strategy of defending market share to maximise export revenues will be successful in the longer term. But despite calls of some members, there are no signs that its leading producer Saudi Arabia will change its policy anytime soon.
Here too, no clear hints to higher prices just yet. So what about the third signpost: US shale oil? American shale oil production has so far been more resilient financially and more competitive technically than expected. But because a large chunk of loans needs to be refinanced this month, producers are now looking for new cash flow to survive.
And with WTI prices between 40 and 50 dollars a barrel, they'll possibly struggle to get it. Moreover, in May and June we saw the first signs of reduced production. This could entail higher prices, if OPEC at the same time can come to an agreement on how to accommodate the aspirations of Iraq and Iran in particular to grow their oil production.
The fourth and key signpost is capital cost. Since the fourth quarter of last year, capital cost has come down significantly across the industry. This makes it likely that upstream margins will recover over time. Or, to put it another way, that the industry will reset itself.
To conclude this point, ladies and gentlemen, I see the first mixed signs for recovery of oil prices. But with US shale oil being more resilient than we originally thought and a lot of oil still in stock, it will take some more time to rebalance demand and supply. After this happens, Saudi Arabia's strategy and cohesion within OPEC will remain key uncertainties. If they get it right and find a new balance, prices will recover – although it remains uncertain how fast prices will recover and at what level they will settle.
But what if OPEC doesn't get it right and prices remain low for much longer? Then, the world may find itself in a tight corner at some stage, when stocks are rebalanced, growth of US shale oil is stalled, oil production outside OPEC and the US is starting to decline due to cuts to capital expenditure, and when – by that time – there is unlikely to be any significant spare capacity left in the system. This could cause prices to spike upwards, starting a new cycle of strong production growth in US shale oil and subsequent volatility.
Either way, companies like Shell can thrive in a "lower for longer" world. Since low oil prices are great for many consumers and many importers, our integrated business model eases a lot of the pain. And Shell is pulling out all the stops to safeguard our dividends and buy-back programme, and to keep our investment programme steady for the future. To achieve this, Shell is taking a number of steps.
The first step we take concerns our balance sheet, which compares what we own to what we owe. Despite lower oil prices, our gearing ratio – debt related to equity capital – is essentially unchanged since the end of 2015 and stands at 12.7%. This reflects good operational performance, which in turn leads to cash generation and re-introduction of the scrip dividend. And this in turn brings more short-term flexibility to Shell and ultimately protects dividends.
The second step we take is to reduce operating costs. Operating costs fell in the first half of this year and we expect them to fall by over four billion dollars, or around 10% over the full year. Costs are now back at the levels that we saw in 2011. And cost will go down further next year as we continue to work on the supply chain, on our overheads, and on targeted programmes in certain areas.
The third step we take is to reduce capital investment. We expect capital investment in 2015 to be around 30 billion dollars. That's 20% lower than last year. And it's 35% lower than in 2013.
Portfolio restructuring is the fourth step we take. Some parts of our company have not been performing to their full potential. In order to improve their performance, we have specific targets to improve for example costs and unit margins. We're also taking portfolio actions in these areas. This is now beginning to show through in the bottom line.
The fifth step we take is to sell assets. Typically, these assets are being sold to crystallise value or because they're not critical to our business. This is basically normal business, and it's not something we do only when we really need to. The total of asset sales for 2014 and 2015 together is worth some 20 billion dollars.
The sixth and final step we take is to continue delivering new projects and safeguard free cash flow. Our core business model is built around developing new oil and gas resources. Our project portfolio is geared to increase production. And more importantly, it's geared to generate cash flow from operations and free cash flow in 2017 and beyond.
So Shell is planning for a longer period of low prices. But for the longer term, as I've said on several occasions in the recent past, I see no change to fundamental drivers of oil markets. There will be more people on this planet; more people living in cities; and more people buying their first car or refrigerator. As a result, demand for energy – including demand for oil – is likely to grow.
In turn, higher demand will need new supplies. These supplies won't be cheap to produce. New projects are often smaller and technically more challenging, they may carry more non-technical risk, and are more regulated by governments than they were before. These factors are driving up costs that need to be covered by prices.
Now, one may think that low oil prices are a real challenge. And they are, although our industry is used to dealing with them. But the challenge of low oil prices may pale in the face of the challenge of moving towards a low-carbon future.
As I said, global energy demand is growing. So the challenge is how to balance growing demand with the need to make a transition to a cleaner energy future. To achieve this, we will still need hydrocarbons for decades to come.
I know that some people would like fossil fuels to be replaced by renewables as we speak. But for technical and economic reasons, this can only happen step by step. And it will not happen across the board. Sectors like heavy industry, heavy duty transport, and chemicals need carbon to operate. And the resource base of the other large source for carbon – biomass – is insufficient to meet their demand, if we consider only the portion that doesn't compete with food. This means that sectors like these will continue to need hydrocarbons. The upshot of all of this, by the way, is that hydrocarbon assets will keep their value.
Other people think technology will solve the problem in the end. I agree that technological solutions play a crucial role. In our industry, this will also be about efficiency. Technologies like carbon capture and storage, CCS, are required to clean up the use of fossil fuels. Unfortunately, however, we can no longer wait for CCS technologies to mature slowly. The world needs to start applying them widely and without delay.
In my view, the issue is essentially about finding economic ways to invest in an energy transition. This is why governments should take the opportunity to put a price on carbon. By taking the costs of tackling climate change and air pollution into account, carbon pricing systems will drive the right behaviour of consumers and producers.
Effective carbon pricing-systems would boost technologies like CCS, although more is needed to make CCS a success. Carbon pricing systems would also level the playing field for renewables. And they would level the playing field for natural gas against coal. Gas is a fossil fuel, yes, but a crucial one for the building of a low-carbon future. When burnt for power, gas produces around half the CO2 and one-tenth of air pollutants that coal does. A switch from coal to gas in power plants improves air quality today and helps deliver a sustainable energy system tomorrow – together with renewables.
In short, carbon pricing systems encourage the quickest and most efficient ways of reducing emissions widely. Unfortunately, there are concerns that overall energy costs would increase. These worries suggest a risk that emerging economies will not take part in them. Eventually, this would be bad news for everybody – including our industry.
Managing costs for energy users is crucial in making carbon pricing systems work.
Here, policy makers have an important role to play. They need to design carbon pricing systems that address concerns about cost and competitiveness. This isn't impossible. In fact, there are some policies being tested to help tackle this problem.
The tax that British Columbia in Canada puts on carbon, for example, is revenue neutral – revenues must be used to reduce other taxes. This basically means that the government compensates carbon taxpayers by lowering other taxes they have to pay.
The second example is from the European Union. Its emissions trading system involves a risk of "carbon leakage". This occurs when companies move production to places with fewer carbon constraints, potentially leading to more emissions worldwide. So the EU initially gives sectors and sub-sectors with a significant risk of "carbon leakage" more allowances to emit CO2 than others to keep them within the emissions trading system.
Ladies and gentlemen, now is a very good time to promote carbon pricing systems. In only two months, the UN's Climate Change Conference – also known as COP 21 – will be held in Paris.
In co-operation with five other energy companies, Shell has sent an open letter to the parties at COP 21 and has established a Paying for Carbon initiative. We ask governments – at COP 21 and beyond – to introduce carbon-pricing systems where they do not yet exist. We also ask them to create a framework along the lines proposed by the International Emissions Trading Association that could connect all the national systems.
Because if we get them right, carbon pricing systems could really reinforce the transition to a low-carbon future. Just recently, China announced a national scheme setting a price on carbon. The momentum is here. I hope we will all help seize it.
I know that this is a tough time for many of us. The abundance of oil on the market today is putting pressure on our industry. Although the future looks brighter than the present, we could even consider calling this year's gathering the "More Oil & Less Money Conference".
But we shouldn't let today's oil prices blind us. Even more than prices, the transition to a low-carbon energy future will shape the destiny of our industry over the coming decades. This demands our undivided attention.
"I'm not Alice in Wonderland," the UN's lead on climate change, Christiana Figueres, recently said to a reporter. "You and I are sitting here, in this gorgeous apartment, enjoying this fantastic privilege, because of fossil fuels." In other words: For so long, through times of high and low prices, our industry has been a partner in progress.
Let's keep it that way in the future. Let's help create, with a nod to the theme of this great event, "a brave new world of energy".
Thank you.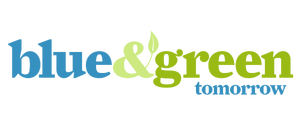 Will Self-Driving Cars Be Better for the Environment?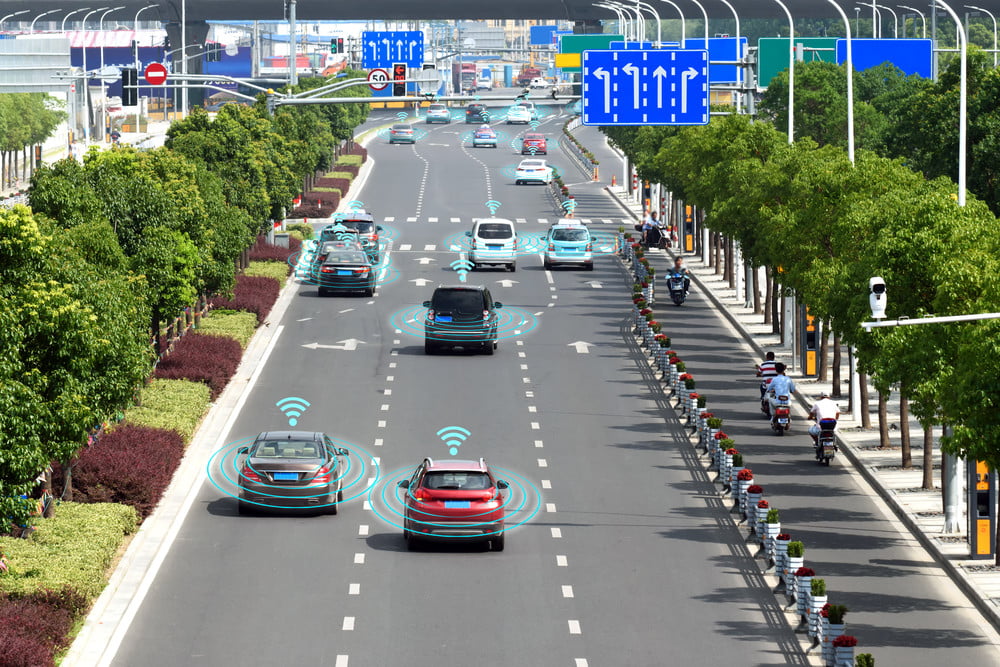 Technologists, engineers, lawmakers, and the general public have been excitedly debating about the merits of self-driving cars for the past several years, as companies like Waymo and Uber race to get the first fully autonomous vehicles on the market. Largely, the concerns have been about safety and ethics; is a self-driving car really capable of eliminating the human errors responsible for the majority of vehicular accidents? And if so, who's responsible for programming life-or-death decisions, and who's held liable in the event of an accident?
But while these questions continue being debated, protecting people on an individual level, it's worth posing a different question: how will self-driving cars impact the environment?
The Big Picture
The Department of Energy attempted to answer this question in clear terms, using scientific research and existing data sets to project the short-term and long-term environmental impact that self-driving vehicles could have. Its findings? The emergence of self-driving vehicles could essentially go either way; it could reduce energy consumption in transportation by as much as 90 percent, or increase it by more than 200 percent.
That's a margin of error so wide it might as well be a total guess, but there are too many unknown variables to form a solid conclusion. There are many ways autonomous vehicles could influence our energy consumption and environmental impact, and they could go well or poorly, depending on how they're adopted.
Driver Reduction?
One of the big selling points of autonomous vehicles is their capacity to reduce the total number of vehicles—and human drivers—on the road. If you're able to carpool to work in a self-driving vehicle, or rely on autonomous public transportation, you'll spend far less time, money, and energy on your own car. The convenience and efficiency of autonomous vehicles would therefore reduce the total miles driven, and significantly reduce carbon emissions.
There's a flip side to this argument, however. If autonomous vehicles are far more convenient and less expensive than previous means of travel, it could be an incentive for people to travel more frequently, or drive to more destinations they'd otherwise avoid. In this case, the total miles driven could actually increase with the rise of self-driving cars.
As an added consideration, the increase or decrease in drivers on the road could result in more or fewer vehicle collisions, respectively—especially in the early days of autonomous vehicle adoption, when so many human drivers are still on the road. Car accident injury cases, therefore, would become far more complicated, and the roads could be temporarily less safe.
Deadheading
Deadheading is a term used in trucking and ridesharing to refer to miles driven with an empty load. Assume for a moment that there's a fleet of self-driving vehicles available to pick people up and carry them to their destinations. It's a convenient service, but by necessity, these vehicles will spend at least some of their time driving without passengers, whether it's spent waiting to pick someone up or en route to their location. The increase in miles from deadheading could nullify the potential benefits of people driving fewer total miles, or add to the damage done by their increased mileage.
Make and Model of Car
Much will also depend on the types of cars equipped to be self-driving. For example, Waymo recently launched a wave of self-driving hybrid minivans, capable of getting far better mileage than a gas-only vehicle. If the majority of self-driving cars are electric or hybrids, the environmental impact will be much lower than if they're converted from existing vehicles. Good emissions ratings are also important here.
On the other hand, the increased demand for autonomous vehicles could put more pressure on factory production, and make older cars obsolete. In that case, the gas mileage savings could be counteracted by the increased environmental impact of factory production.
The Bottom Line
Right now, there are too many unanswered questions to make a confident determination whether self-driving vehicles will help or harm the environment. Will we start driving more, or less? How will they handle dead time? What kind of models are going to be on the road?
Engineers and the general public are in complete control of how this develops in the near future. Hopefully, we'll be able to see all the safety benefits of having autonomous vehicles on the road, but without any of the extra environmental impact to deal with.
New Zealand to Switch to Fully Renewable Energy by 2035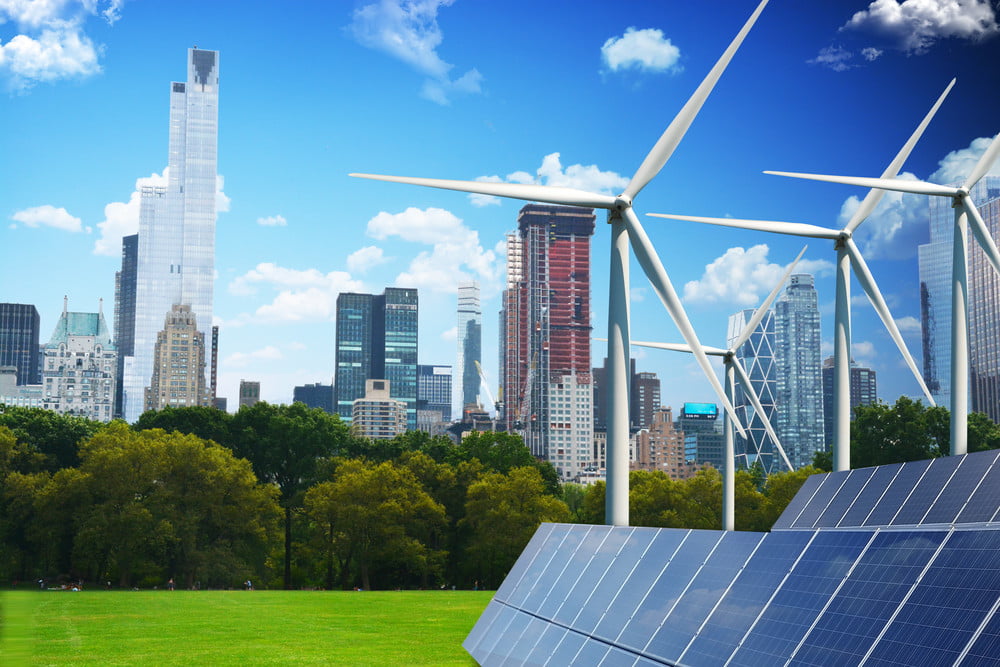 New Zealand's prime minister-elect Jacinda Ardern is already taking steps towards reducing the country's carbon footprint. She signed a coalition deal with NZ First in October, aiming to generate 100% of the country's energy from renewable sources by 2035.
New Zealand is already one of the greenest countries in the world, sourcing over 80% of its energy for its 4.7 million people from renewable resources like hydroelectric, geothermal and wind. The majority of its electricity comes from hydro-power, which generated 60% of the country's energy in 2016. Last winter, renewable generation peaked at 93%.
Now, Ardern is taking on the challenge of eliminating New Zealand's remaining use of fossil fuels. One of the biggest obstacles will be filling in the gap left by hydropower sources during dry conditions. When lake levels drop, the country relies on gas and coal to provide energy. Eliminating fossil fuels will require finding an alternative source to avoid spikes in energy costs during droughts.
Business NZ's executive director John Carnegie told Bloomberg he believes Ardern needs to balance her goals with affordability, stating, "It's completely appropriate to have a focus on reducing carbon emissions, but there needs to be an open and transparent public conversation about the policies and how they are delivered."
The coalition deal outlined a few steps towards achieving this, including investing more in solar, which currently only provides 0.1% of the country's energy. Ardern's plans also include switching the electricity grid to renewable energy, investing more funds into rail transport, and switching all government vehicles to green fuel within a decade.
Zero net emissions by 2050
Beyond powering the country's electricity grid with 100% green energy, Ardern also wants to reach zero net emissions by 2050. This ambitious goal is very much in line with her focus on climate change throughout the course of her campaign. Environmental issues were one of her top priorities from the start, which increased her appeal with young voters and helped her become one of the youngest world leaders at only 37.
Reaching zero net emissions would require overcoming challenging issues like eliminating fossil fuels in vehicles. Ardern hasn't outlined a plan for reaching this goal, but has suggested creating an independent commission to aid in the transition to a lower carbon economy.
She also set a goal of doubling the number of trees the country plants per year to 100 million, a goal she says is "absolutely achievable" using land that is marginal for farming animals.
Greenpeace New Zealand climate and energy campaigner Amanda Larsson believes that phasing out fossil fuels should be a priority for the new prime minister. She says that in order to reach zero net emissions, Ardern "must prioritize closing down coal, putting a moratorium on new fossil fuel plants, building more wind infrastructure, and opening the playing field for household and community solar."
A worldwide shift to renewable energy
Addressing climate change is becoming more of a priority around the world and many governments are assessing how they can reduce their reliance on fossil fuels and switch to environmentally-friendly energy sources. Sustainable energy is becoming an increasingly profitable industry, giving companies more of an incentive to invest.
Ardern isn't alone in her climate concerns, as other prominent world leaders like Justin Trudeau and Emmanuel Macron have made renewable energy a focus of their campaigns. She isn't the first to set ambitious goals, either. Sweden and Norway share New Zealand's goal of net zero emissions by 2045 and 2030, respectively.
Scotland already sources more than half of its electricity from renewable sources and aims to fully transition by 2020, while France announced plans in September to stop fossil fuel production by 2040. This would make it the first country to do so, and the first to end the sale of gasoline and diesel vehicles.
Many parts of the world still rely heavily on coal, but if these countries are successful in phasing out fossil fuels and transitioning to renewable resources, it could serve as a turning point. As other world leaders see that switching to sustainable energy is possible – and profitable – it could be the start of a worldwide shift towards environmentally-friendly energy.
Sources: https://www.bloomberg.com/news/articles/2017-11-06/green-dream-risks-energy-security-as-kiwis-aim-for-zero-carbon
https://www.reuters.com/article/us-france-hydrocarbons/france-plans-to-end-oil-and-gas-production-by-2040-idUSKCN1BH1AQ