Shoppers Stand Behind Fairtrade Through Tough Grocery Market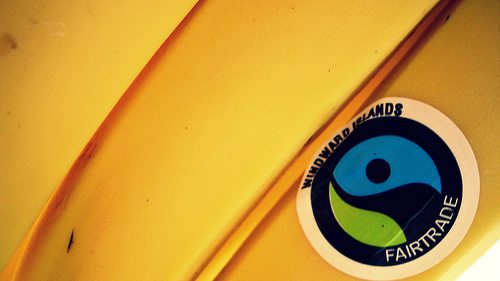 As thousands of people get ready to get behind Fairtrade Fortnight 2016 (Feb 29th– Mar 13th) positive volume  growth in four out of the five main Fairtrade food categories – coffee, tea, bananas and cocoa – all sent a strong signal that shoppers and businesses are still standing up for Fairtrade, despite the tough grocery market. There was also double digit growth in volumes of wine and flowers sold in 2015.  Sales of Fairtrade gold sourced from artisanal small-scale gold miners, although still quite small overall, still increased five-fold in 2015.
CEO of the Fairtrade Foundation Michael Gidney, said "These figures show that British shoppers remain committed to Fairtrade, despite the turbulence in the grocery market.  That's good news for those businesses offering Fairtrade products.  We're delighted to see increases in most of the categories for which Fairtrade is best known – this means more producers are getting a better deal for the food they grow for us".
Commodities seeing strong volume growth were as follows:
Coffee                         12%
Tea                              3%
Bananas                     5%
Cocoa products        6%
Flowers                      14%
Wine                           17%
In real terms, the growth in volumes means that in 2015, the UK's appetite for Fairtrade meant:
–       More than 88 million more Fairtrade bananas were eaten, compared to 2014. In total, we now munch our way through an average of 5 million Fairtrade bananas per day
–       The nation's love affair for Fairtrade coffee showed no signs of abating, with an estimated 255 million more cups drunk in 2015 compared to 2014
–        Around 126 million Fairtrade flowers were given to our loved ones (or ourselves!) – that's around 21 million half dozen bouquets!
–       We brewed an additional 184 million cups of Fairtrade tea in 2015, compared to 2014.
However, not all Fairtrade products fared as well in 2015. In particular, changes in EU market regulations on sugar were leading a collapse in sales of cane sugar said the Foundation, as it had warned  in its 2015  report Sugar Crash. Volumes of Fairtrade sugar declined by 36% in 2015, compared to 2014, spelling real challenges for the many thousands of small-scale cane growers dependent on cane exports to the EU for their livelihood.
The decline in the price of sugar in Europe has led to a shift away from cane towards domestic, subsidised beet sugar, delivering an effective triple whammy of reducing cane farmer's livelihoods, reduced impacts for Fairtrade farming communities and much more cheaply available sugar at a time of national concern over obesity. Meanwhile sales of Fairtrade fresh and dried fruit and nuts also saw decline in 2015, as did Fairtrade cotton once again.
The Fairtrade Foundation's initial estimates of the overall retail value of the UK Fairtrade market show a slight decline to around £1.6 billion in 2015, compared to £1.7m in 2014. However, if the collapse in the price and market for cane sugar is removed from the equation, overall Fairtrade sales grew by an average 4% in volume, whilst the retail value remained steady with around 1% growth, said Mike Gidney.   "Sales in many commodities remain strong for Fairtrade, yet the irony of the EU flooding the market in cheap sugar at a time of increased concern over obesity is surely lost on no-one, with the added risk of pushing 200,000 farmers in developing countries back into poverty"
For 2016, the Fairtrade Foundation remains cautiously optimistic, with recent announcements by a range of businesses to extending their commitments to buying on Fairtrade terms, including:
–       The Cooperative has committed to stocking Tate & Lyle's Fairtrade sugars in addition to its own-label Fairtrade sugar – becoming the first to make its entire sugar range Fairtrade.
–       2016 will see the first full year of sales of Mars Bars sourced with Fairtrade cocoa, which first hit shop shelves only in the autumn of 2015.
Further business commitments are expected to be made during the Fortnight and later in the year.
The Fairtrade Foundation's annual national campaign Fairtrade Fortnight kicks off on 29 February – 13 March, with the theme "Sit Down for Breakfast, Stand up for Farmers", which highlights the continued levels of food insecurity experienced by millions of smallholder farmers and workers producing the foods that make their way to our tables every day.
Kassu Eriba, member of Hafurissa cooperative, Yirgacheffe Farmers Cooperative Union, called on the public to continue to purchase Fairtrade citing the real changes the support had delivered;
"Things have improved over the last four years. Before the union formed, the price we got for our coffee was very low and we struggled to survive. We couldn't support ourselves properly before Fairtrade and life was very hard. We didn't have electricity, we couldn't send our children to school. Also the road was bad. Now that Fairtrade is supporting us, we see a very big change. Our life is getting better and better.
But you must buy more so that we can continue to improve our lives. We are producing coffee and selling it to the world but we don't get much of the value of a cup of coffee, so please keep buying my Fairtrade beans."
The Fortnight will see thousands of activities in local communities, shops, cafés, workplaces, schools and faith networks, whilst farmer representatives from Colombia, India and Kenya will be touring the UK meeting local businesses and members of the public, highlighting the impact of Fairtrade in their communities as well as the challenges they continue to face.
Rising to the challenges of the future, the Fairtrade Foundation's new 2016-20 Strategy 'Changing Trade, Changing Lives – Fairtrade Can, I Can' will also be launched during the Fortnight. The strategy includes an ambition to drive transformative change in five focus commodity sectors (coffee, tea, cocoa, flowers and bananas) on issues such as improving income and delivery of living wages, as well as innovate together with businesses to deliver deeper impact through new partnership and programme approaches. The first of the partnerships, with the supermarket Waitrose, has already resulted in the establishment of a programme responding to a call from small scale coffee farmers in Brazil to support them in adapting to climate change, improving their crops, and fair prices for their coffee beans.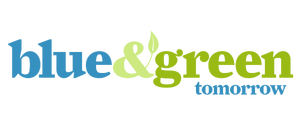 7 New Technologies That Could Radically Change Our Energy Consumption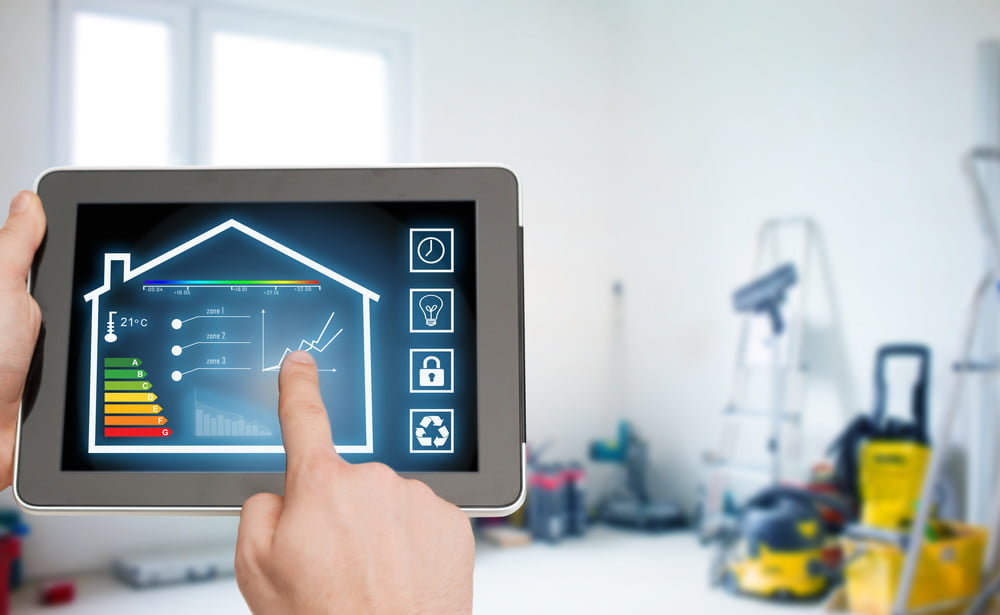 Most of our focus on technological development to lessen our environmental impact has been focused on cleaner, more efficient methods of generating electricity. The cost of solar energy production, for example, is slated to fall more than 75 percent between 2010 and 2020.
This is a massive step forward, and it's good that engineers and researchers are working for even more advancements in this area. But what about technologies that reduce the amount of energy we demand in the first place?
Though it doesn't get as much attention in the press, we're making tremendous progress in this area, too.
New Technologies to Watch
These are some of the top emerging technologies that have the power to reduce our energy demands:
Self-driving cars. Self-driving cars are still in development, but they're already being hailed as potential ways to eliminate a number of problems on the road, including the epidemic of distracted driving ironically driven by other new technologies. However, even autonomous vehicle proponents often miss the tremendous energy savings that self-driving cars could have on the world. With a fleet of autonomous vehicles at our beck and call, consumers will spend less time driving themselves and more time carpooling, dramatically reducing overall fuel consumption once it's fully adopted.
Magnetocaloric tech. The magnetocaloric effect isn't exactly new—it was actually discovered in 1881—but it's only recently being studied and applied to commercial appliances. Essentially, this technology relies on changing magnetic fields to produce a cooling effect, which could be used in refrigerators and air conditioners to significantly reduce the amount of electricity required.
New types of insulation. Insulation is the best asset we have to keep our homes thermoregulated; they keep cold or warm air in (depending on the season) and keep warm or cold air out (again, depending on the season). New insulation technology has the power to improve this efficiency many times over, decreasing our need for heating and cooling entirely. For example, some new automated sealing technologies can seal gaps between 0.5 inches wide and the width of a human hair.
Better lights. Fluorescent bulbs were a dramatic improvement over incandescent bulbs, and LEDs were a dramatic improvement over fluorescent bulbs—but the improvements may not end there. Scientists are currently researching even better types of light bulbs, and more efficient applications of LEDs while they're at it.
Better heat pumps. Heat pumps are built to transfer heat from one location to another, and can be used to efficiently manage temperatures—keeping homes warm while requiring less energy expenditure. For example, some heat pumps are built for residential heating and cooling, while others are being used to make more efficient appliances, like dryers.
The internet of things. The internet of things and "smart" devices is another development that can significantly reduce our energy demands. For example, "smart" windows may be able to respond dynamically to changing light conditions to heat or cool the house more efficiently, and "smart" refrigerators may be able to respond dynamically to new conditions. There are several reasons for this improvement. First, smart devices automate things, so it's easier to control your energy consumption. Second, they track your consumption patterns, so it's easier to conceptualize your impact. Third, they're often designed with efficiency in mind from the beginning, reducing energy demands, even without the high-tech interfaces.
Machine learning. Machine learning and artificial intelligence (AI) technologies have the power to improve almost every other item on this list. By studying consumer patterns and recommending new strategies, or automatically controlling certain features, machine learning algorithms have the power to fundamentally change how we use energy in our homes and businesses.
Making the Investment
All technologies need time, money, and consumer acceptance to be developed. Fortunately, a growing number of consumers are becoming enthusiastic about finding new ways to reduce their energy consumption and overall environmental impact. As long as we keep making the investment, our tools to create cleaner energy and demand less energy in the first place should have a massive positive effect on our environment—and even our daily lives.
Responsible Energy Investments Could Solve Retirement Funding Crisis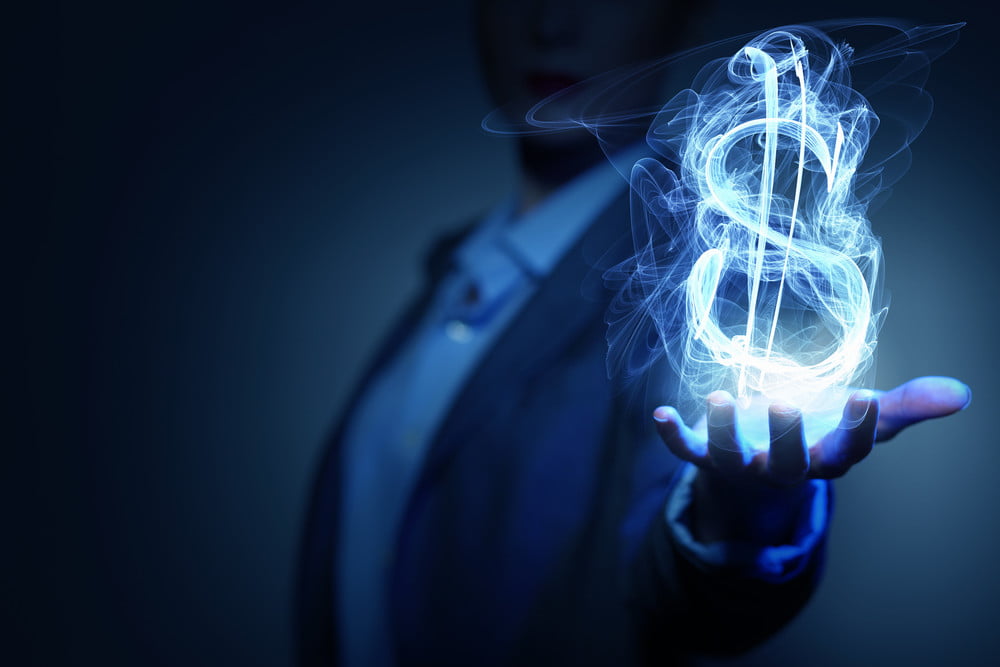 Retiring baby-boomers are facing a retirement cliff, at the same time as mother nature unleashes her fury with devastating storms tied to the impact of global warming. There could be a unique solution to the challenges associated with climate change – investments in clean energy from retirement funds.
Financial savings play a very important role in everyone's life and one must start planning for it as soon as possible. It's shocking how quickly seniors can burn through their nest egg – leaving many wondering, "How long your retirement savings will last?"
Let's take a closer look at how seniors can take baby steps on the path to retiring with dignity, while helping to clean up our environment.
Tip #1: Focus & Determination
Like in other work, it is very important to focus and be determined. If retirement is around the corner, then make sure to start putting some money away for retirement. No one can ever achieve anything without dedication and focus – whether it's saving the planet, or saving for retirement.
Tip #2: Minimize Spending
One of the most important things that you need to do is to minimize your expenditures. Reducing consumption is good for the planet too!
Tip #3: Visualize Your Goal
You can achieve more if you have a clearly defined goal in life. This about how your money can be used to better the planet – imagine cleaner air, water and a healthier environment to leave to your grandchildren.
Investing in Clean Energy
One of the hottest and most popular industries for investment today is the energy market – the trading of energy commodities. Clean energy commodities are traded alongside dirty energy supplies. You might be surprised to learn that clean energy is becoming much more competitive.
With green biz becoming more popular, it is quickly becoming a powerful tool for diversified retirement investing.
The Future of Green Biz
As far as the future is concerned, energy businesses are going to continue getting bigger and better. There are many leading energy companies in the market that already have very high stock prices, yet people are continuing to investing in them.
Green initiatives are impacting every industry. Go Green campaigns are a PR staple of every modern brand. For the energy-sector in the US, solar energy investments are considered to be the most accessible form of clean energy investment. Though investing in any energy business comes with some risks, the demand for energy isn't going anywhere.
In conclusion, if you want to start saving for your retirement, then clean energy stocks and commodity trading are some of the best options for wallets and the planet. Investing in clean energy products, like solar power, is a more long-term investment. It's quite stable and comes with a significant profit margin. And it's amazing for the planet!