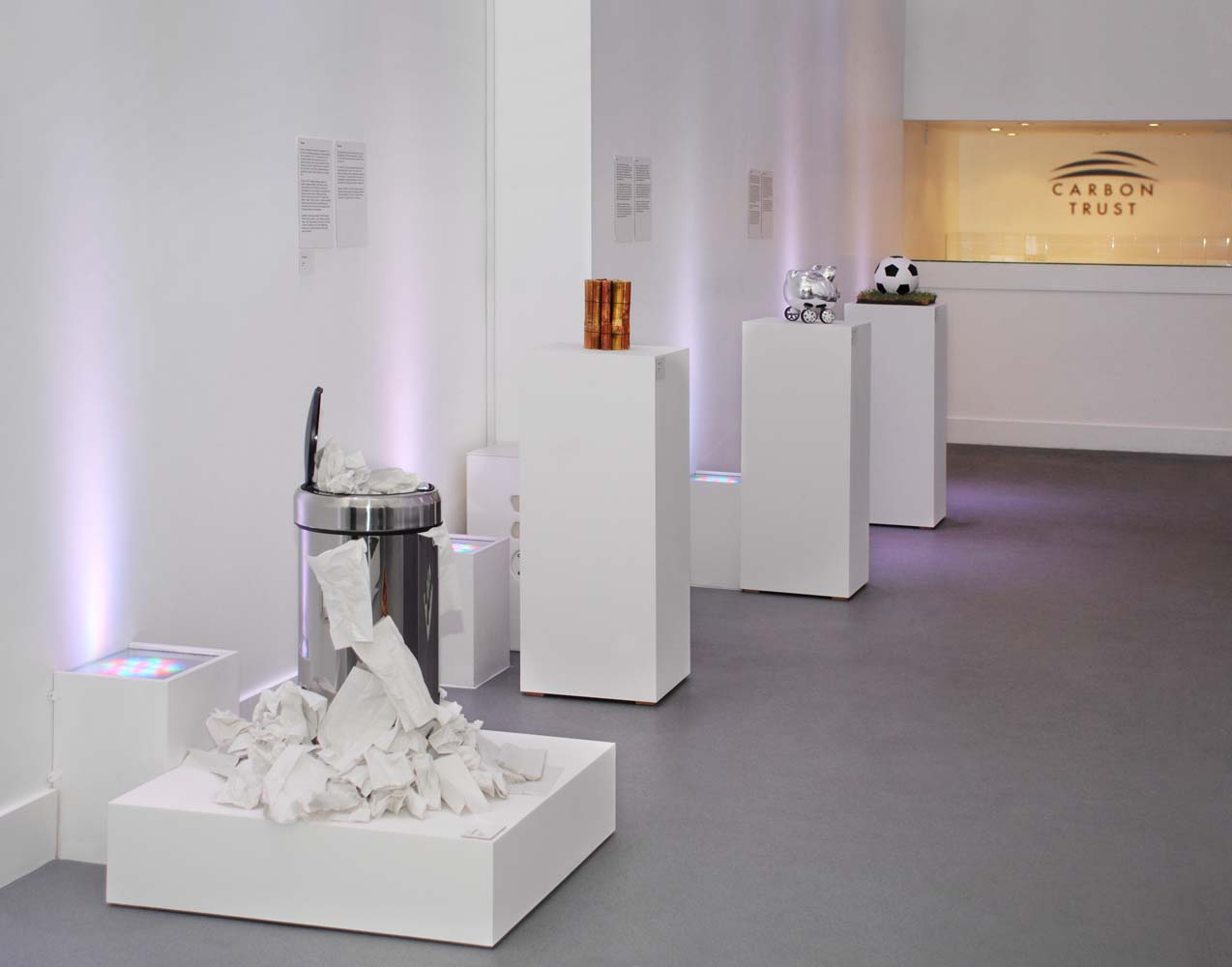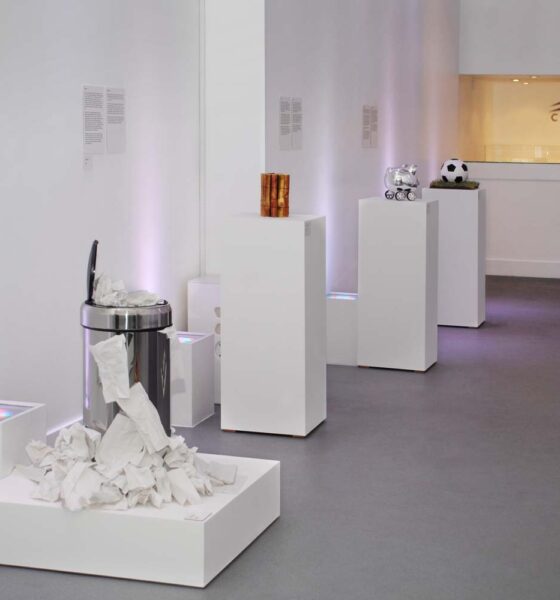 The beauty of sustainability
April 2–4, the Carbon Trust ran an exhibition that celebrated "companies that are pioneering and shaping the future of carbon footprinting", and included some innovative and thought-provoking pieces of artwork.
April 2–4, the Carbon Trust ran an exhibition that celebrated "companies that are pioneering and shaping the future of carbon footprinting", and included some innovative and thought-provoking pieces of artwork.
At the Future Gallery in London, the carbon commitments of brands such as BT, Dyson and Tesco were showcased through creative displays.
Footballer-turned-pundit and sustainability advocate, Gary Neville, whose former club, Manchester United, were also featured, was in attendance to launch the exhibition on Monday.
"We created the gallery to inspire people to take a fresh look at carbon, and shine a light on brands that are taking positive action to limit their environmental impact", said Tom Delay, chief executive of the Carbon Trust.
"The diversity of the exhibits in the gallery reflects the broad range of industries that are now taking carbon seriously, and using carbon footprinting as an important first step on the journey to managing their environmental impact."
The exhibition took place in the same week that the Carbon Trust released statistics about attitudes to climate change amongst 18 to 25 year olds, in which China fared very well.
Here are some of the pieces that were on display, along with words from representatives of each brand:
"Across all of our brands we are looking at innovative ways of lessening our impact on the environment and using the scale of our business to effect positive change", said Nigel Graham, head of property procurement at Whitbread Hotels and Restaurants, which owns hostel chain, Premier Inn.
"The Premier Inn Signature bed is a key product for our hotel business. With more than 47,000 Premier beds across 620 UK hotels, reducing the carbon footprint of the Premier Inn bed offers us a real opportunity to lower the carbon emissions from our supply chain and takes us a step closer to achieving our target of a 26% reduction in our carbon emissions by 2020."
"Reducing our carbon footprint is integral to our business strategy", said David Brown, group chief executive of passenger transport provider, The Go-Ahead Group, "and we continually seek ways to further reduce our footprint and use fuel more efficiently.
"We aim to achieve a 20 per cent per passenger journey reduction by 2015 – a target we are well on course to meet."
"Working with the experts from the Carbon Trust on carbon footprinting and independent verification against the new GHG Protocol Product Standard, has enabled us to understand the full life cycle emissions for some of our flagship consumer products", said Gabrielle Ginér, environmental sustainability manager at BT, which assessed the footprint of three of its products for the display.
"This has helped to give us a sense of the size and scale of the carbon impact and will allow us to focus our carbon reduction activities on where they will make the most difference."
Manchester United Football Club became the first football club in England to be granted the international Environmental Management System standard in February, and George Johnstone, chairman of the Manchester United Environmental Management Action Group, said the display "[demonstrates] our on-going commitment to energy efficiency and carbon management as a very important element of our CSR and Sustainability programmes."
The very definition of sustainability is beautiful. But combining it with stunning pieces of art to create a visual representation of true innovation in the space makes it even more attractive.
Big, recognisable brands such as the ones featured at the Carbon Trust's exhibition this week, are the ones that will inspire others to make the necessary changes to their business models, in order to integrate sustainability.
But it doesn't stop there. Blue & Green Tomorrow urges individuals and communities to really breathe in sustainable lifestyles, and in particular, sustainable financing.
Investment in funds, companies and technologies that are really leading innovation in the space is key, and we can help you through the process. All you have to do is fill in our online form.
Meanwhile, continue marvelling at brands that are furlongs ahead sustainability-wise, because they will be the ones that survive.
For more information, visit the Carbon Trust's website.
Further reading:
Unilever scoops second successive sustainability trophy