Will Day, PwC: the companies that deserve to succeed call sustainability 'common sense'
Many who know the man will find this hard to believe but, by his own admission, Will Day describes himself as a slow learner. In fact, he claims to have only learnt two things in his impressive career. One is that contrary to popular belief, the opposite of poverty is prosperity – and not charity – which came to him in the 1980s. The second penny dropped a few years later, during his stint as chief executive of the charity CARE International.
"I was visiting a project we were supporting in Bolivia, Latin America, around the edge of a national park, where we were working with poor farmers", he recalls.
"The first ones I visited were actually in hospital because they'd been shot by the park guards. The park guards were effectively being supported by WWF, and the farmers were effectively being supported by CARE. That felt like a very weird thing. Here we were, two NGOs with presumably common purpose, and we ended up shooting at each other rather than collaborating and getting things done."
It became clear to him that getting people, charities, NGOs, businesses and governments to work together, each doing what they do best, was the way forward for social, environment and economic development. "We needed to stop having parallel, silo-based responses to these things", he says.
A number of years later, he left CARE to take advantage of these two crucial bits of learning he had acquired. He started working as an adviser to the UN, joined the faculty of the University of Cambridge's Programme for Sustainability Leadership and also became chair of the Sustainable Development Commission, a now-defunct government advisory body. He was also part of a group responsible for setting up a water company, bringing together Unilever, Thames Water, Halcrow, CARE, WWF, WaterAid and Cranfield University to deliver water and sanitation at scale to slums in the developing world.  Each brought a complementary specialism to the party, in a nod towards the second important bit of knowledge.
Very few CVs match Day's in terms of experience. In the early 80s, while helping run refugee camps in east Africa, it became clear to him that by providing local people with food and shelter, they were only solving immediate problems. He recalls how he had just ordered a load of cotton material, to be used as burial shrouds because of the high death rate in the area, when a visitor came to ask what comedians could do to help the relief efforts.
Despite understandably not being in a very comic mood, Day said there were two things they could assist with: raising money and communicating why the sorts of horrible things that were happening didn't need to happen. They agreed, and came back to the UK to launch Comic Relief – which remains one of the most popular charities in the UK.
The first fundraising events were relatively small, but the cause was boosted exponentially when it made it onto television in the form of a one-night comedy extravaganza on the BBC.
Day's job was to allocate the funds. If they weren't careful, he says, they could have spent the whole amount responding to disasters. Instead, they began making concerted efforts to focus on longer term investment in development, setting themselves an initial  threshold of assigning no more than a quarter of their funds to emergencies.
Given his background in social development and charities, it may seem odd that he is now an adviser to the sustainability team at PwC. Day admits that his 19-year-old self would have recoiled at the thought of working for one of the 'big four' management consultancy firms, but says that the transition from sustainability to big business is commonplace nowadays.
PwC in particular, though, has made great strides in the sustainability world in the last five years. Its Low Carbon Economy Index report, which it first produced in 2009, is now one of the most important bits of economic analysis in the space.
Several years ago, over 220 PwC partners (more than a quarter of the entire partner group) attended sessions at the University of Cambridge, where Day worked for the Programme for Sustainability Leadership. They learned about climate change, population trends, energy, water, waste and carbon, and heard from scientists, economists, historians and other academics about why sustainability was something the firm and its clients needed to take very seriously.
On the basis of that shared understanding, PwC decided to expand its sustainability team. Day was asked if he was interested in joining them.
"It was very flattering in some ways because this is a very competitive environment", he explains.
"I said, 'Good Lord. I would like to, but I've got one caveat, and that is that my sense is you probably need to change everything you do.' They said, 'Funny thing, that. We think that's probably right. If that's your only requirement, please come and help us do it.'"
One thing that becomes abundantly clear during my conversation with Day is that PwC really does get sustainability – proven in no large part by the setting for our interview, the firm's impressive London Bridge office at  7 More London Riverside, on the banks of the Thames.
The nine-storey building, which opened in April 2011, is rated Outstanding by BREEAM, the environmental assessment standard – the first building in London to achieve this rating, and still one of only a handful in the country. It is a fascinating blueprint for sustainable architectural design – but find a hair shirt, a pair of sandals or a tipi within the vicinity, you will not.
Instead, the building is home to a biofuel combined cooling heat and power (CCHP) system, essentially powered by chip fat from local businesses and restaurants. Other features include solar thermal heating, waterless urinals and smart lifts that use 50% less energy than conventional ones.
The result is a dramatically reduced carbon footprint – estimated at somewhere around 58% – and a working environment that is comfortable, attractive and welcoming.
Day introduces some of 7 More London Riverside's sustainability credentials in the above video.
The more sceptical among you may be reading this thinking that PwC's apparent brilliance in sustainability terms is just greenwash. Many good initiatives by big business, when scrutinised, sadly are. Indeed, the firm has had its fair share of criticism in the past – perhaps most notably to do with tax avoidance.
On this, Day questions the fine line between legality and morality: "I think we have got a problem, which is how we are assessing performance. Are we assessing performance on the basis of legality? In which case, close the loopholes and make it clear which things are legal activities and which are not.
"Apart from any rotten apples that may be in anybody's barrel, there's no way a firm such as this – whose license to operate depends upon a relationship built on trust and confidentiality – is going to recommend an activity that is in breach of anybody's law. There's no way."
He describes the apparent stigma against big business as "intriguing", adding, "There are plenty of businesses that do deserve, I think, to have their bins gone through and to be asked very hard questions." But the likes of Unilever and Marks & Spencer, two firms leading the way in sustainability, are both right in their approaches to sustainability, he adds.
"It's sort of a precondition that the chief executive sees value in sustainability. They absolutely don't have to be signed up members of Greenpeace or Friends of the Earth, because actually it's not an environmental issue, this is a business issue. So if they don't see the business imperatives, and the drivers and the risks and therefore the opportunities, then they will treat sustainability like an environmental thing.
"Generationally, younger people get it because they inherit this mess. And they haven't had the life beaten out of them yet, or the rough edges removed. And they haven't been institutionalised. In the middle and towards the top, you've got incentives that are about shifting products; you've got a set of incentives that often don't include sustainability."
In Day, PwC has a sustainability adviser not only switched on to the most pressing issues facing society, the environment and the economy, but with vast expertise in helping businesses understand them.
Asked about how he saw the future playing out, he describes our climate as "remorseless" – adding a caveat that while he isn't a climate scientist, he listens to people who are. He admits he is panicky about the likelihood of the world staying within the 2C warming limit of global average temperatures. His biggest concern is that the "panic in the eyes of climate scientists" is not articulated properly.
But rather than being gloomy about the impending threat and humanity's response, Day is infectiously optimistic – particularly when it comes to the business reaction.
"The companies that I think deserve to succeed, prosper and profit in the future will be ones who recognise that this isn't an activity that happens with a little budget and a sustainability officer; it will be organisations that don't call it sustainability, but recognise  it as 'common sense'", he says.
"These are companies that invest in understanding the context within which they operate; understand and know who their wider stakeholder group is; have looked at the big changing trends in the world – water, waste, energy; have worked out which of those impact them now and will do in the future; and are positioning themselves – both in their products and services and in their own operations – to be resilient to the change which we know will come.
"That's simply good management. I don't think we need to call it anything, or punish organisations that don't call it sustainability. The good ones will make better informed decisions and thrive, and the bad ones will not."
***
Will Day is sustainability adviser to PricewaterhouseCoopers (PwC) and chairman of Water and Sanitation for the Urban Poor (WSUP), a non-profit company bringing together private sector and NGO member organisations to pursue the millennium development goal for water and sanitation in the poorest parts of the world. He is a member of the Council of Ambassadors of WWF (UK), the advisory board of the ICAEW, and the corporate responsibility panel of British Land.
He was previously chair of the Sustainable Development Commission, chief executive of CARE International UK, chairman of the BBC Children in Need appeal, an assessor for the public appointments process of the Department of Culture, Media and Sport (DCMS) and a special adviser to the United Nations Development Programme (UNDP). He has worked with a range of relief and development NGOs including Save the Children, Oxfam and Opportunity Trust in Uganda, Kenya, Ethiopia and Sudan, and was involved in the establishment of Comic Relief.
Further reading:
Highest BREEAM score awarded to PwC's refurbished London HQ
Leo Johnson and the power of people
Why businesses must 'shape and innovate'
Success means seeing ourselves as part of the bigger system
What gets measured gets managed: sustainability in 21st century business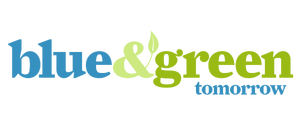 New Zealand to Switch to Fully Renewable Energy by 2035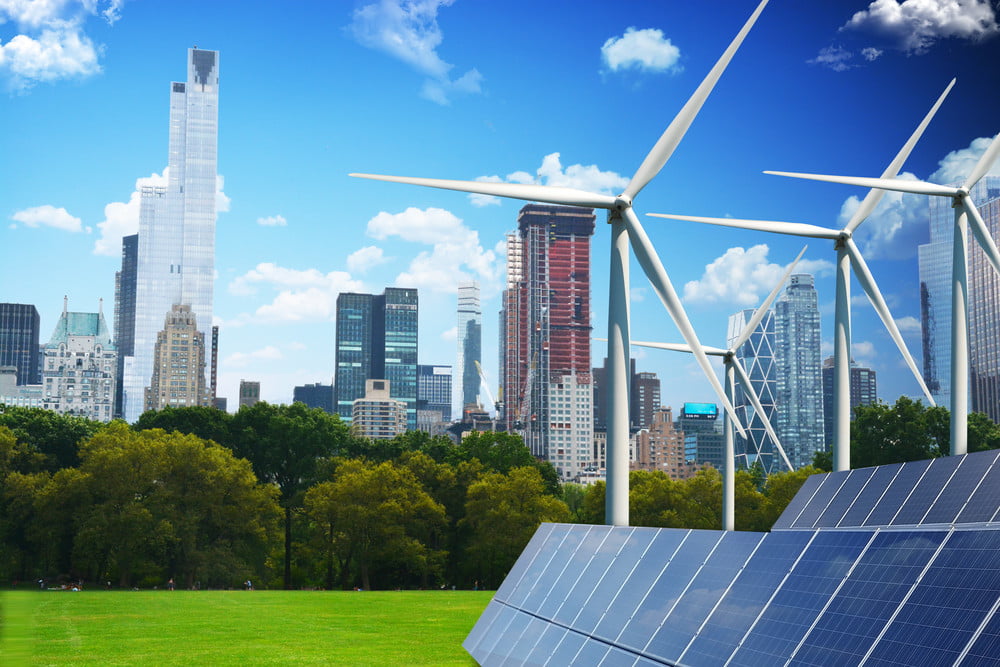 New Zealand's prime minister-elect Jacinda Ardern is already taking steps towards reducing the country's carbon footprint. She signed a coalition deal with NZ First in October, aiming to generate 100% of the country's energy from renewable sources by 2035.
New Zealand is already one of the greenest countries in the world, sourcing over 80% of its energy for its 4.7 million people from renewable resources like hydroelectric, geothermal and wind. The majority of its electricity comes from hydro-power, which generated 60% of the country's energy in 2016. Last winter, renewable generation peaked at 93%.
Now, Ardern is taking on the challenge of eliminating New Zealand's remaining use of fossil fuels. One of the biggest obstacles will be filling in the gap left by hydropower sources during dry conditions. When lake levels drop, the country relies on gas and coal to provide energy. Eliminating fossil fuels will require finding an alternative source to avoid spikes in energy costs during droughts.
Business NZ's executive director John Carnegie told Bloomberg he believes Ardern needs to balance her goals with affordability, stating, "It's completely appropriate to have a focus on reducing carbon emissions, but there needs to be an open and transparent public conversation about the policies and how they are delivered."
The coalition deal outlined a few steps towards achieving this, including investing more in solar, which currently only provides 0.1% of the country's energy. Ardern's plans also include switching the electricity grid to renewable energy, investing more funds into rail transport, and switching all government vehicles to green fuel within a decade.
Zero net emissions by 2050
Beyond powering the country's electricity grid with 100% green energy, Ardern also wants to reach zero net emissions by 2050. This ambitious goal is very much in line with her focus on climate change throughout the course of her campaign. Environmental issues were one of her top priorities from the start, which increased her appeal with young voters and helped her become one of the youngest world leaders at only 37.
Reaching zero net emissions would require overcoming challenging issues like eliminating fossil fuels in vehicles. Ardern hasn't outlined a plan for reaching this goal, but has suggested creating an independent commission to aid in the transition to a lower carbon economy.
She also set a goal of doubling the number of trees the country plants per year to 100 million, a goal she says is "absolutely achievable" using land that is marginal for farming animals.
Greenpeace New Zealand climate and energy campaigner Amanda Larsson believes that phasing out fossil fuels should be a priority for the new prime minister. She says that in order to reach zero net emissions, Ardern "must prioritize closing down coal, putting a moratorium on new fossil fuel plants, building more wind infrastructure, and opening the playing field for household and community solar."
A worldwide shift to renewable energy
Addressing climate change is becoming more of a priority around the world and many governments are assessing how they can reduce their reliance on fossil fuels and switch to environmentally-friendly energy sources. Sustainable energy is becoming an increasingly profitable industry, giving companies more of an incentive to invest.
Ardern isn't alone in her climate concerns, as other prominent world leaders like Justin Trudeau and Emmanuel Macron have made renewable energy a focus of their campaigns. She isn't the first to set ambitious goals, either. Sweden and Norway share New Zealand's goal of net zero emissions by 2045 and 2030, respectively.
Scotland already sources more than half of its electricity from renewable sources and aims to fully transition by 2020, while France announced plans in September to stop fossil fuel production by 2040. This would make it the first country to do so, and the first to end the sale of gasoline and diesel vehicles.
Many parts of the world still rely heavily on coal, but if these countries are successful in phasing out fossil fuels and transitioning to renewable resources, it could serve as a turning point. As other world leaders see that switching to sustainable energy is possible – and profitable – it could be the start of a worldwide shift towards environmentally-friendly energy.
Sources: https://www.bloomberg.com/news/articles/2017-11-06/green-dream-risks-energy-security-as-kiwis-aim-for-zero-carbon
https://www.reuters.com/article/us-france-hydrocarbons/france-plans-to-end-oil-and-gas-production-by-2040-idUSKCN1BH1AQ
How Going Green Can Save A Company Money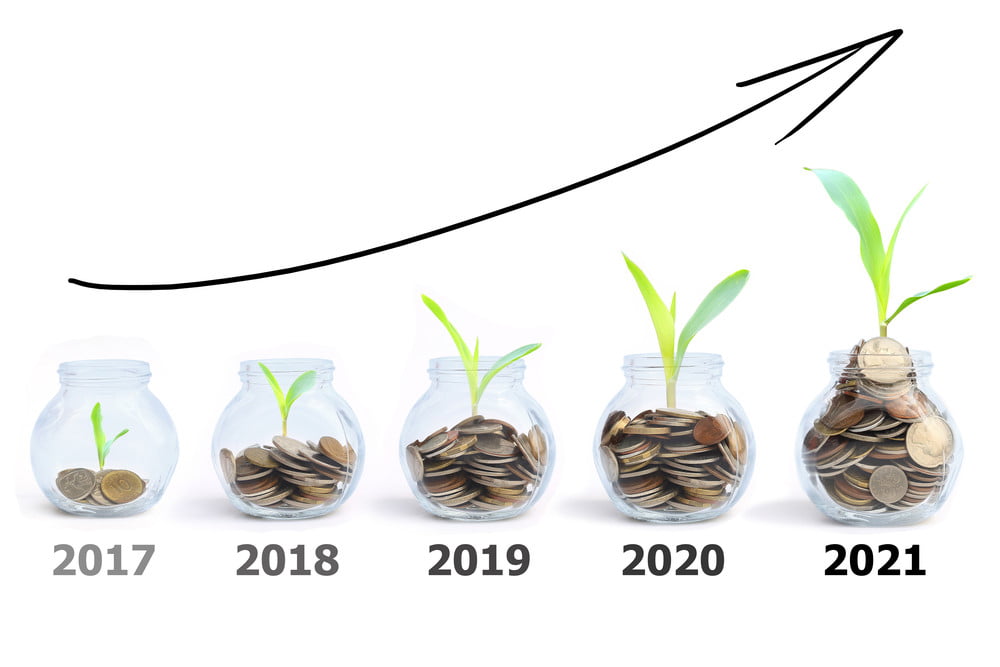 What is going green?
Going green means to live life in a way that is environmentally friendly for an entire population. It is the conservation of energy, water, and air. Going green means using products and resources that will not contaminate or pollute the air. It means being educated and well informed about the surroundings, and how to best protect them. It means recycling products that may not be biodegradable. Companies, as well as people, that adhere to going green can help to ensure a safer life for humanity.
The first step in going green
There are actually no step by step instructions for going green. The only requirement needed is making the decision to become environmentally conscious. It takes a caring attitude, and a willingness to make the change. It has been found that companies have improved their profit margins by going green. They have saved money on many of the frivolous things they they thought were a necessity. Besides saving money, companies are operating more efficiently than before going green. Companies have become aware of their ecological responsibility by pursuing the knowledge needed to make decisions that would change lifestyles and help sustain the earth's natural resources for present and future generations.
Making needed changes within the company
After making the decision to go green, there are several things that can be changed in the workplace. A good place to start would be conserving energy used by electrical appliances. First, turning off the computer will save over the long run. Just letting it sleep still uses energy overnight. Turn off all other appliances like coffee maker, or anything that plugs in. Pull the socket from the outlet to stop unnecessary energy loss. Appliances continue to use electricity although they are switched off, and not unplugged. Get in the habit of turning off the lights whenever you leave a room. Change to fluorescent light bulbs, and lighting throughout the building. Have any leaks sealed on the premises to avoid the escape of heat or air.
Reducing the common paper waste
Modern technologies and state of the art equipment, and tools have almost eliminated the use of paper in the office. Instead of sending out newsletters, brochures, written memos and reminders, you can now do all of these and more by technology while saving on the use of paper. Send out digital documents and emails to communicate with staff and other employees. By using this virtual bookkeeping technique, you will save a bundle on paper. When it is necessary to use paper for printing purposes or other services, choose the already recycled paper. It is smartly labeled and easy to find in any office supply store. It is called the Post Consumer Waste paper, or PCW paper. This will show that your company is dedicated to the preservation of natural resources. By using PCW paper, everyone helps to save the trees which provides and emits many important nutrients into the atmosphere.
Make money by spreading the word
Companies realize that consumers like to buy, or invest in whatever the latest trend may be. They also cater to companies that are doing great things for the quality of life of all people. People want to know that the companies that they cater to are doing their part for the environment and ecology. By going green, you can tell consumers of your experiences with helping them and communities be eco-friendly. This is a sound public relations technique to bring revenue to your brand. Boost the impact that your company makes on the environment. Go green, save and make money while essentially preserving what is normally taken for granted. The benefits of having a green company are enormous for consumers as well as the companies that engage in the process.