Leo Johnson and the power of people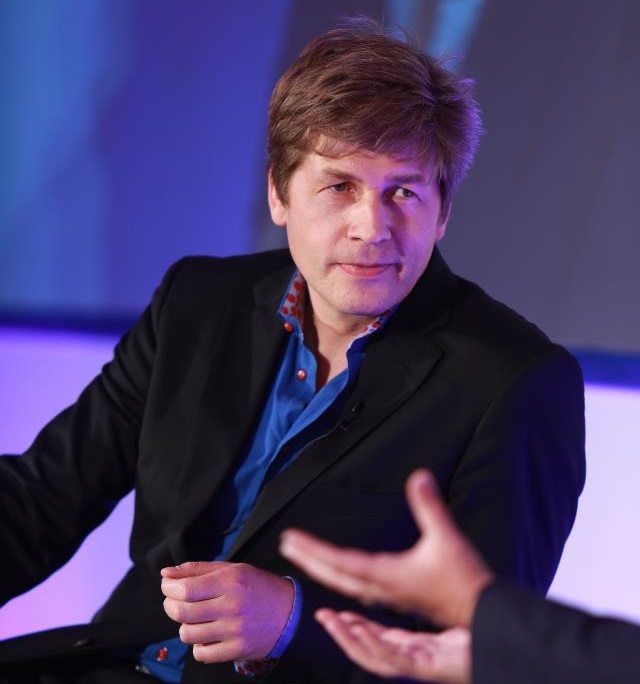 While his siblings Boris, Rachel and Jo actively sought out and seemingly enjoy the political and media limelight, Leo Johnson is content working in sustainability. He talks to Alex Blackburne about his career.
There is a lot more to Leo Johnson than his public profile would suggest.
A member of a high achieving dynasty which includes older brother and mayor of London Boris, older sister and editor of The Lady magazine Rachel, younger brother, MP for Orpington and head of number 10's policy unit Jo and their father, environmentalist, politician and writer Stanley, he is a recognised authority on sustainability.
It would be unfair to call Leo the odd one out in his family. But in a recent interview with the London Evening Standard, he outlined three crucial differences between him and the rest of his immediate relatives: "I'm not blonde. I'm not Tory. I'm born with the gene for self-publicity missing or at least defective. It comes on and off, and when it comes on, no one is interested."
But while his siblings have opted for high profile careers in politics and the media, for Leo, sustainability was his calling.
This mindset was drummed in from an early age. His father would say openly, "I would save a seal over any one of my children." And not just the last seal on the planet, Leo adds, but any seal. However, unlike Stanley – an author and former MEP – this Johnson is not an environmentalist.
I ask him if there is a word for someone like him; someone who isn't an environmentalist but cares more about the "people stuff". His train of thought momentarily derails.
"The thing I like is communicating the ideas to help people see things differently and then act differently. But there is no phrase for that", he says, before settling on 'sustainability expert'.
His career in sustainability really started in November 1991, when he attended the South-East Asia Clean Environment meeting in Bali. Four years before that, a trip to Malawi as an 18-year-old had revealed to him the true extent of the world's social and environmental challenges.
One of the organisers at the Indonesian summit asked the 22-year-old Johnson whether he spoke English. Being English, obviously he said he did. He seemingly met the necessary criteria and was swiftly roped in to moderating a panel discussion on used lubricant oil re-refining, despite having no prior knowledge of the subject.
"I got up there, quickly checked out the names of the people of the panel and introduced them. Then I thanked them. That was it", he says.
After winging his way through the session, a woman from the United Nations Industrial Development Organisation (UNIDO) came up to him and invited him to Jakarta to discuss used lubricant oil re-refining. He agreed and was put to work on a project that helped fund a master's degree in environmental economics at University College London. It also gave him a foot in the door at the International Finance Corporation (IFC), part of the World Bank – former employers of his father.
I'm not a Tory but I love this thing about the power of people to do unbelievable, super-rocking, crazy stuff. That's exciting
After working in the IFC's environment department for a while, and meeting his now wife in the process, Johnson moved to France to do an MBA at the business school INSEAD.
On leaving, he set up Handbag Pictures – a film company that he describes as "catastrophically loss-making". Its main film, Eating & Weeping, a compelling tale of Stanko the Bulgarian pastry chef who accidentally causes the collapse of capitalism, didn't do too well. "It bombed", Johnson comments, recalling a conversation with film guru Samuel Goldwyn Jr, who described it in Cannes as "the worst story I have ever heard, in 37 years in the business."
After this brief foray into the glamorous world of filmmaking, he went back to the World Bank. He began looking at the relationship between the private sector and sustainability, and co-founded Sustainable Finance Ltd.
"I set up this company advising big banks on how not to do disaster projects: how not to do mega-dams that resettle the indigenous people, the big pipelines smacking through the high conservation value forest, projects that cause huge social and environmental impacts as well reputational risks for the bank", Johnson says.
"To my amazement this company started taking off. The big banks were all coming to us, and suddenly we had 50 large banks and corporates wanting advice on how to manage these things."
It was shortly before setting up Sustainable Finance that he made the connection between sustainability and business. At a recent TEDx event in Newham, he spoke eloquently on megatrends and the sustainable future of cities.
His eyes light up at the mere mention of megatrends – large-scale global economic, demographic, technological, scientific and ecological changes that are rumbling away under our feet – although he's more interested in talking about when they collide. "That's when the action happens", he says, grabbing two packets of sugar from a pot on the table to form lines on a graph.
He labels the first packet, rising from left to right on this homemade chart, as the cost of Chinese offshore manufacturing. There was a time when companies dealt with declining margins by simply offloading their work to China. But this is becoming ever-more expensive, he says.
The second sugary megatrend, falling from left to right, is the manufacturing revolution. Things like 3D printing, Johnson says, are "pulling manufacturing out of the vast offshore assembly line and back into the hands of the maker." He uses an example of aircraft manufacturer Airbus, which by 3D printing the buckle on its seatbelts – reducing the weight by around 100g – is saving 3.3m litres of fuel during the plane's lifetime.
He sweeps the two packets of sugars up and begins talking about energy megatrends.
His brother Boris wrote in the Telegraph last year that Britain should "get fracking". In stark contrast, Leo says we should "forget fracking" because it doesn't represent a worthwhile investment. The energy return on the energy invested is too high, he says – the same that can be said for deepwater oil and tar sands.
On that note, he adds that the current mayor of London does understand sustainability, quipping, "He's a pinko-lefty-greenie-liberal inside." And to be completely clear, he says, all credit for implementing the 'Boris bikes' – the pay-as-you-ride London cycling scheme that Boris introduced – goes to Boris. Leo, while running with his brother in Paris ("we were running very slowly, like two old ladies") was simply the man who said it would be "super cool" to recreate the French capital's scheme in London. So Boris did it.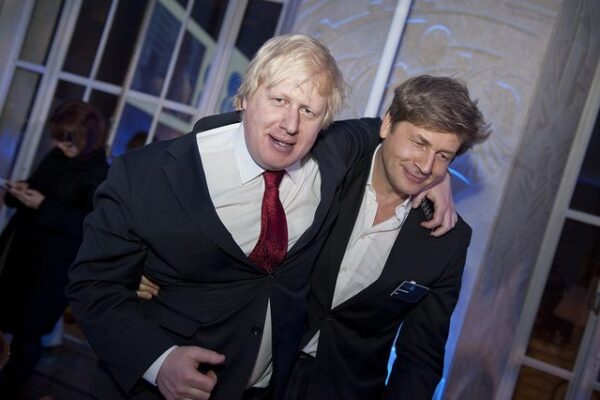 Leo's real vision, though, is of cities where new technology is deployed, not to create a 'cyburbia', but with the goal of making lives better.
He points towards a project in Texas called Pecan Street, where just fewer than 1,000 homes are connected together on a smart grid, as a possible solution to the energy crisis.
"They're putting together an energy internet", he says.
"They're plugging the buildings into this grid together. They're then plugging the Chevy Volt electric vehicles into the houses. They're plugging the grid into the battery systems of the Volts to stabilise the grid, and what they're effectively doing is they're co-producing power that radically reduces energy bills.
"You've got this possibility for manufacturing to return to the cities and communities, and instead of us living in these cities made for cars where we commute to these centres of mass production, leaving behind these bankrupt jobless places, we've got these viable places where people are working, making and claiming."
At TEDxNewham, Johnson spoke of "iPad cities" – cities built for obsolescence that construction companies might love and that give illusions of ecological benefits, but are actually throwaway. He grimaces slightly upon mentioning an iPad; his daughter had just sat on his at home.
The thing I like is communicating the ideas to help people see things differently and then act differently. But there is no phrase for that
"With the distributed smart grid mode, if you look at the last 150-200 years, there have been four or five moments when there have been real surges in welfare. And it's always when two things come together", he says.
"It's always a new energy source getting distributed to allow more people to do more things. That's what creates growth; that's what creates wealth. What you've got is the potential for communities all around the world to be generating power."
With a healthy list of big corporates as clients, in 2010 Johnson decided to sell Sustainable Finance to PricewaterhouseCoopers (PwC) – one of the 'big four' accountancy firms.
"One of the reasons that I wanted us to be bought by a company like PwC is I don't think the transition that we need is going to happen without a lot of big companies getting on board", he says.
"If you can manage to shift an organisation like that, you have got a huge leverage. You've got a huge multiplier effect. It means you're not living in this sort of eco-paradise; you're kind of living in the real world. That's what's terrifying but it's also what's important."
Upon selling, Johnson became a partner at PwC. For the last couple of years, he's been dipping in and out of the film side again, presenting documentaries for BBC World. He teaches at the Smith School at Oxford and has recently co-written a book, which he describes as "a tome that started in a really dark place, with all the carbon and population challenges, and ended up, weirdly, as a tidal wave of optimism." Called Turnaround Challenge, it's set for publication in September.
I ask him what inspires him to do what he does. What drives a man with his charisma and intellect to work in sustainability? After a pause for thought, he looks out of the window of the tiny north-west London cafe we're sitting in and says, "It's just so brilliant when people do things. You see what they can get up to; the sheer empowerment. I'm not a Tory but I love this thing about the power of people to do unbelievable, super-rocking, crazy stuff. That's exciting."
He offers an alternative view. With his tongue firmly in his cheek, he recites a theory thought up by a friend: "Sustainability is like a mid-life crisis. It's so popular because it's much easier to heal the biosphere and deal with the intractable problems of climate change than to try to deal with the miasma of human problems."
Either way, the sustainability space could do with a few more Leo Johnsons. And even though the man himself is undecided about whether he has any political ambitions, having this particular Johnson in number 10 would be quite a coup indeed.
Johnson for PM? Not that one; this one. He'd probably have my vote.
Leo Johnson interviewed World Bank vice-president for sustainable development Rachel Kyte at the 2012 FT/IFC Sustainable Finance Conference, and will be attending the event this year, held at London's InterContinental Hotel on Park Lane on June 13. Blue & Green Tomorrow readers get 20% discount on tickets to the conference, and the accompanying awards ceremony, when quoting the discount code: FTBGT. See here for more information.
Further reading:
Stanley Johnson, environmentalist: a lifelong fight to diminish humanity's negative footprint
China: economic supremacy at any cost or global environmental leadership
The six industries that are crucial to sustainable economic development
Home-grown innovation that might just change the world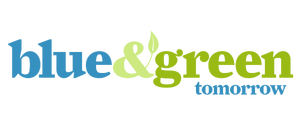 How Going Green Can Save A Company Money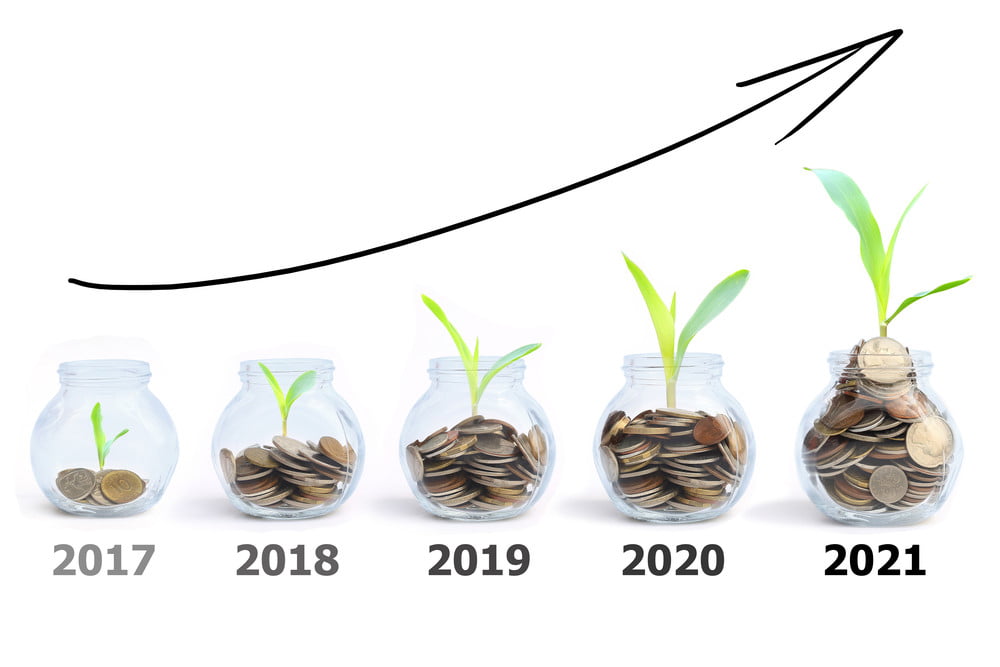 What is going green?
Going green means to live life in a way that is environmentally friendly for an entire population. It is the conservation of energy, water, and air. Going green means using products and resources that will not contaminate or pollute the air. It means being educated and well informed about the surroundings, and how to best protect them. It means recycling products that may not be biodegradable. Companies, as well as people, that adhere to going green can help to ensure a safer life for humanity.
The first step in going green
There are actually no step by step instructions for going green. The only requirement needed is making the decision to become environmentally conscious. It takes a caring attitude, and a willingness to make the change. It has been found that companies have improved their profit margins by going green. They have saved money on many of the frivolous things they they thought were a necessity. Besides saving money, companies are operating more efficiently than before going green. Companies have become aware of their ecological responsibility by pursuing the knowledge needed to make decisions that would change lifestyles and help sustain the earth's natural resources for present and future generations.
Making needed changes within the company
After making the decision to go green, there are several things that can be changed in the workplace. A good place to start would be conserving energy used by electrical appliances. First, turning off the computer will save over the long run. Just letting it sleep still uses energy overnight. Turn off all other appliances like coffee maker, or anything that plugs in. Pull the socket from the outlet to stop unnecessary energy loss. Appliances continue to use electricity although they are switched off, and not unplugged. Get in the habit of turning off the lights whenever you leave a room. Change to fluorescent light bulbs, and lighting throughout the building. Have any leaks sealed on the premises to avoid the escape of heat or air.
Reducing the common paper waste
Modern technologies and state of the art equipment, and tools have almost eliminated the use of paper in the office. Instead of sending out newsletters, brochures, written memos and reminders, you can now do all of these and more by technology while saving on the use of paper. Send out digital documents and emails to communicate with staff and other employees. By using this virtual bookkeeping technique, you will save a bundle on paper. When it is necessary to use paper for printing purposes or other services, choose the already recycled paper. It is smartly labeled and easy to find in any office supply store. It is called the Post Consumer Waste paper, or PCW paper. This will show that your company is dedicated to the preservation of natural resources. By using PCW paper, everyone helps to save the trees which provides and emits many important nutrients into the atmosphere.
Make money by spreading the word
Companies realize that consumers like to buy, or invest in whatever the latest trend may be. They also cater to companies that are doing great things for the quality of life of all people. People want to know that the companies that they cater to are doing their part for the environment and ecology. By going green, you can tell consumers of your experiences with helping them and communities be eco-friendly. This is a sound public relations technique to bring revenue to your brand. Boost the impact that your company makes on the environment. Go green, save and make money while essentially preserving what is normally taken for granted. The benefits of having a green company are enormous for consumers as well as the companies that engage in the process.
5 Easy Things You Can Do to Make Your Home More Sustainable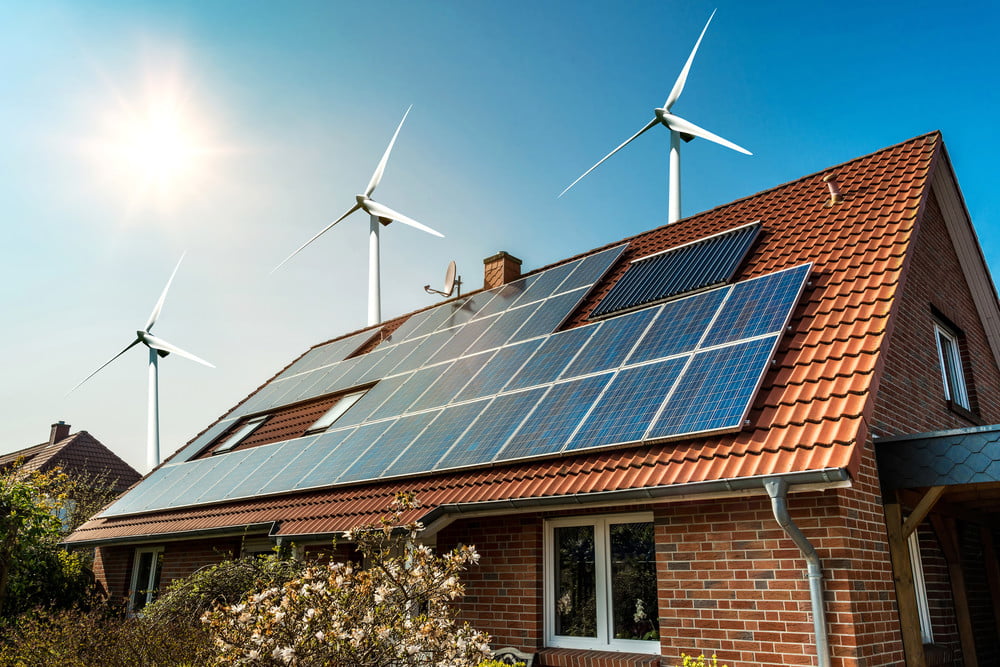 Increasing your home's energy efficiency is one of the smartest moves you can make as a homeowner. It will lower your bills, increase the resale value of your property, and help minimize our planet's fast-approaching climate crisis. While major home retrofits can seem daunting, there are plenty of quick and cost-effective ways to start reducing your carbon footprint today. Here are five easy projects to make your home more sustainable.
1. Weather stripping
If you're looking to make your home more energy efficient, an energy audit is a highly recommended first step. This will reveal where your home is lacking in regards to sustainability suggests the best plan of attack.
Some form of weather stripping is nearly always advised because it is so easy and inexpensive yet can yield such transformative results. The audit will provide information about air leaks which you can couple with your own knowledge of your home's ventilation needs to develop a strategic plan.
Make sure you choose the appropriate type of weather stripping for each location in your home. Areas that receive a lot of wear and tear, like popular doorways, are best served by slightly more expensive vinyl or metal options. Immobile cracks or infrequently opened windows can be treated with inexpensive foams or caulking. Depending on the age and quality of your home, the resulting energy savings can be as much as 20 percent.
2. Programmable thermostats
Programmable thermostats have tremendous potential to save money and minimize unnecessary energy usage. About 45 percent of a home's energy is earmarked for heating and cooling needs with a large fraction of that wasted on unoccupied spaces. Programmable thermostats can automatically lower the heat overnight or shut off the air conditioning when you go to work.
Every degree Fahrenheit you lower the thermostat equates to 1 percent less energy use, which amounts to considerable savings over the course of a year. When used correctly, programmable thermostats reduce heating and cooling bills by 10 to 30 percent. Of course, the same result can be achieved by manually adjusting your thermostats to coincide with your activities, just make sure you remember to do it!
3. Low-flow water hardware
With the current focus on carbon emissions and climate change, we typically equate environmental stability to lower energy use, but fresh water shortage is an equal threat. Installing low-flow hardware for toilets and showers, particularly in drought prone areas, is an inexpensive and easy way to cut water consumption by 50 percent and save as much as $145 per year.
Older toilets use up to 6 gallons of water per flush, the equivalent of an astounding 20.1 gallons per person each day. This makes them the biggest consumer of indoor water. New low-flow toilets are standardized at 1.6 gallons per flush and can save more than 20,000 gallons a year in a 4-member household.
Similarly, low-flow shower heads can decrease water consumption by 40 percent or more while also lowering water heating bills and reducing CO2 emissions. Unlike early versions, new low-flow models are equipped with excellent pressure technology so your shower will be no less satisfying.
4. Energy efficient light bulbs
An average household dedicates about 5 percent of its energy use to lighting, but this value is dropping thanks to new lighting technology. Incandescent bulbs are quickly becoming a thing of the past. These inefficient light sources give off 90 percent of their energy as heat which is not only impractical from a lighting standpoint, but also raises energy bills even further during hot weather.
New LED and compact fluorescent options are far more efficient and longer lasting. Though the upfront costs are higher, the long term environmental and financial benefits are well worth it. Energy efficient light bulbs use as much as 80 percent less energy than traditional incandescent and last 3 to 25 times longer producing savings of about $6 per year per bulb.
5. Installing solar panels
Adding solar panels may not be the easiest, or least expensive, sustainability upgrade for your home, but it will certainly have the greatest impact on both your energy bills and your environmental footprint. Installing solar panels can run about $15,000 – $20,000 upfront, though a number of government incentives are bringing these numbers down. Alternatively, panels can also be leased for a much lower initial investment.
Once operational, a solar system saves about $600 per year over the course of its 25 to 30-year lifespan, and this figure will grow as energy prices rise. Solar installations require little to no maintenance and increase the value of your home.
From an environmental standpoint, the average five-kilowatt residential system can reduce household CO2 emissions by 15,000 pounds every year. Using your solar system to power an electric vehicle is the ultimate sustainable solution serving to reduce total CO2 emissions by as much as 70%!
These days, being environmentally responsible is the hallmark of a good global citizen and it need not require major sacrifices in regards to your lifestyle or your wallet. In fact, increasing your home's sustainability is apt to make your residence more livable and save you money in the long run. The five projects listed here are just a few of the easy ways to reduce both your environmental footprint and your energy bills. So, give one or more of them a try; with a small budget and a little know-how, there is no reason you can't start today.