Stanley Johnson, environmentalist: a lifelong fight to diminish humanity's negative footprint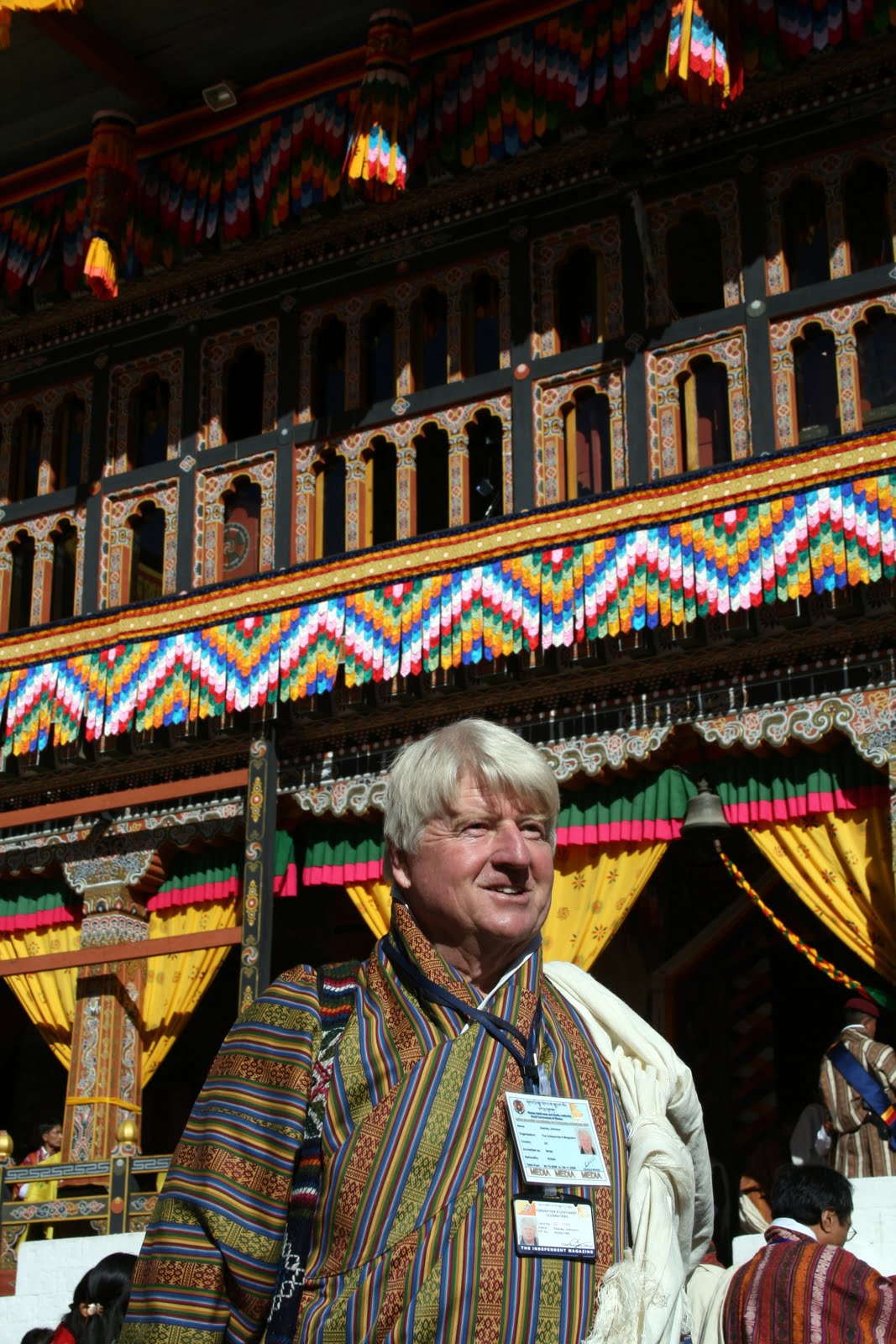 1972 was an historic year for the embryonic environmental movement. As well as the UN Conference on the Human Environment, which took place in Stockholm in June of that year, the case for protecting the environment was bolstered by the publication of The Ecologist magazine's Blueprint for Survival manifesto and the Club of Rome think tank's seminal book, The Limits to Growth.
Set against the context of a rapidly increasing population and a growing awareness of humanity's negative impact on planet Earth, the scientific thinking and analysis that rose to prominence in the early 70s broke new ground and blazed many new trails that we take for granted today.
As it was, it formed part of a ripple effect that helped move the environmental movement from wilder fringes into the centre of current mainstream thinking.
In the same year as the above events (1972), Stanley Johnson (born 1940) – writer, environmentalist, former politician and father of Boris, mayor of London, who was six at the time – published The Politics of the Environment. In it, he argued that we needed "stable societies: both in respect of population and output".
Born in Penzance and grandson of the last interior minister of the Ottoman empire, Johnson read greats (classics or Latin and ancient Greek) at Oxford. While an undergraduate, he travelled by motorcycle and sidecar with two fellow students from Oxford to Afghanistan via Venice and India, as covered in the 1964 book by Timothy Severin, Tracking Marco Polo.
It was while working at the World Bank – an international financial institution that provides monetary support to developing nations – in the 1960s that Johnson was first made aware of the scale of the human and environmental problems we face. He became convinced that the continued growth of the world's population was the most important issue, and that population and family planning programmes should be high on national and international agendas.
Given the increases in both population and output since the 1970s, we of course now need to ratchet back both population and output a very long way
A year after the publication of The Politics of the Environment in 1972 – his sixth book – global population stood just short of 4 billion. It had broken the 3 billion mark in the late 50s, and would go on to pass 5 billion in the late 80s, 6 billion in 1998 and 7 billion in 2012. Current estimates suggest Earth will have 9 billion inhabitants before 2050 and 10 billion by the turn of the century.
Few would now dispute that Johnson rightly had genuine cause for concern. Providing food and energy for our growing and increasingly affluent population have become some of our most clear and present dangers, and the defining challenges of our generation.
So much so, that a Royal Society report from April 2012 described how current levels of global consumption would lead to an "unequal and inhospitable future". Jules Pretty, professor of environment and society at the University of Essex and one of the 23 authors of the report, told Blue & Green Tomorrow at the time that if population and consumption go up simultaneously, we're in "real trouble".
Johnson says, "Given the increases in both population and output since the 1970s, we of course now need to ratchet back both population and output a very long way."
By his own admission, Johnson's interest in population issues "segued into a concern for the environment" in the late 60s and early 70s. His primary motivation was, and still is, "to diminish the impact of the human race and to leave more space for animals and plants that have as much right as human beings to live on this planet."
This was a time when the environmental movement, as we now know it, was in its infancy: scientists were beginning to grapple with the idea that human activity was causing climate change. The term 'global warming' sounded rather pleasant for residents of notoriously wet and windy places like the UK.
In 1973, Johnson was appointed the first head of the European commission's prevention of pollution division. In the 34 years between 1970 and 2004, global greenhouse gas emissions would rise by 70%. It is fair to say his role at the European commission is a lot different – and even more urgent – now.
"Environmental policies and programmes over the last 40 years have been aimed at holding back the deterioration of the environment and it is indeed possible that without some of these plans and actions, things might be even worse today than they actually are", he says.
Johnson's latest publication – about the UN Environment Programme and called UNEP The First 40 Years; A Narrative – is available free on the UNEP website. It summarises some measures taken at international level, which Johnson says "may have helped stem the tide of environmental destruction", such as action on ozone layer depletion.  However, "most actions", he says, "are of the 'too little, too late' variety."
After working at the European commission for six years, Johnson left to pursue a career in politics, becoming Conservative member of the European parliament (MEP) for Wight and Hampshire East in 1979. He held the seat for from 1979 to 1984.
Just over two decades later, his eldest son Boris would follow in his political footsteps by being elected Conservative MP for Henley – and his third son, Jo, would be elected MP for Orpington in 2010. Boris, of course, is now mayor of London.
Johnson Sr had two other children by his first wife. Rachel is a former editor of The Lady magazine and a columnist for The Mail on Sunday (Boris and Jo have also had successful careers in journalism) while Leo is a partner at PricewaterhouseCoopers (where Stanley was an adviser), and perhaps the staunchest advocate of environmental and sustainability causes of all four siblings. He has two more children, Julia and Max, by his second wife, Jennifer.
As far as economics are concerned, we have to get away from this 'let's go for growth' mindset
Stanley Johnson's experience at the European commission undoubtedly helped him secure the role of vice chair of the environment, public health and consumer protection committee while an MEP. One of his most notable political victories came in 1983, when, a year after he had tabled a draft resolution to the European parliament, the EU banned the import of skins from whitecoat harp seals that were less than two weeks of age.
The move was seen as a triumph for environmental campaigners, and as such, seal populations increased in line with the seal hunting market's gradual decline.
Johnson, though, does not think that politicians are doing enough to tackle the 21st century's key environmental challenges. He adds, though, "This is simply a reflection of the democratic process. The environmental message has not got across to the electorate."
He agrees that these battles are not being helped by the 'anti-climate' links that many current UK politicians boast. A World Development Movement (WDM) report from March warned of dozens of worrying links between government ministers and companies that contribute to dangerous climate change.
Somewhat astonishingly, the WDM revealed that a third of ministers have ties with the big finance and fossil fuels industries that are ramping up greenhouse gases. Foreign secretary William Hague, for example, previously worked for oil giant Shell, and helped Tullow Oil pay off a huge tax bill in Uganda. Meanwhile, the chancellor George Osborne is said to have accepted generous donations from the head of CQS, a hedge fund that finances fossil fuels.
Osborne has done little in his political career to discourage promoters of this anti-environmental ideology. His most recent budget statement was significantly lacking in environmental measures – and instead, gave tax breaks to shale gas developments and backing to more new roads.
London Evening Standard columnist Amol Rajan described the environmental credentials of Osborne's as "pitiful", and said the coalition's lethargic approach to anything green was a "betrayal of conservatism itself".
Stanley Johnson, though, is proof that being a Conservative is not synonymous with being anti-environment. Indeed, as Rajan pointed out in the article, being a Conservative means being supportive of conservation, aka the environment. Margaret Thatcher was the first global leader to recognise and then address this environmental threat.
Among Johnson's environmental heroes is Teddy Goldsmith – the elder brother of the late billionaire financier James. Teddy founded The Ecologist and co-authored A Blueprint for Survival. In the late 90s, his nephew Zac would take the editorial reins at The Ecologist, before becoming a Conservative MP himself in 2010 – albeit with an inherently deep green streak. Meanwhile, Zac's younger brother Ben is co-founder of WHEB Partners, whose Sustainability Fund invests in businesses that are tackling the most urgent social and environmental challenges.
Johnson attempted a political relaunch in the 2005 general election, when, aged 65, he contested the Teignbridge parliamentary seat for the Conservatives, only to lose out to the Lib Dems. The Conservatives last narrowly held the seat in 1997, against a rising Lib Dem insurgency.
He now spends much of his time on Exmoor, where the Johnsons have farmed for over six decades. He travels widely and continues to write about environmental and wildlife issues, which are still very much at the forefront of his mind.
"As far as economics are concerned", he says, "we have to get away from this 'let's go for growth' mindset."
Stanley Johnson is also a former chairman of the Gorilla Organisation and a former board member of Plantlife International. He is the recipient of the RSPCA's award for outstanding service to animal welfare and Greenpeace's award for outstanding service to the environment and won the Newdigate Prize for Poetry in 1962. He has had nine novels published, one of which – The Commissioner – was made into a film, starring John Hurt. In September this year, he will be climbing Kilimanjaro (for the second time) to raise money for Exeter College, Oxford's 700th anniversary appeal.
Further reading:
Coalition's green fatigue is a 'betrayal of conservatism itself'
Are capitalism and conservation incompatible?
David Cameron still needs to show real leadership in delivering a sustainable recovery
Baroness Thatcher dies: an Iron Lady, definitely; a Green Lady, maybe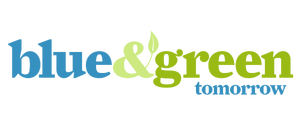 How Going Green Can Save A Company Money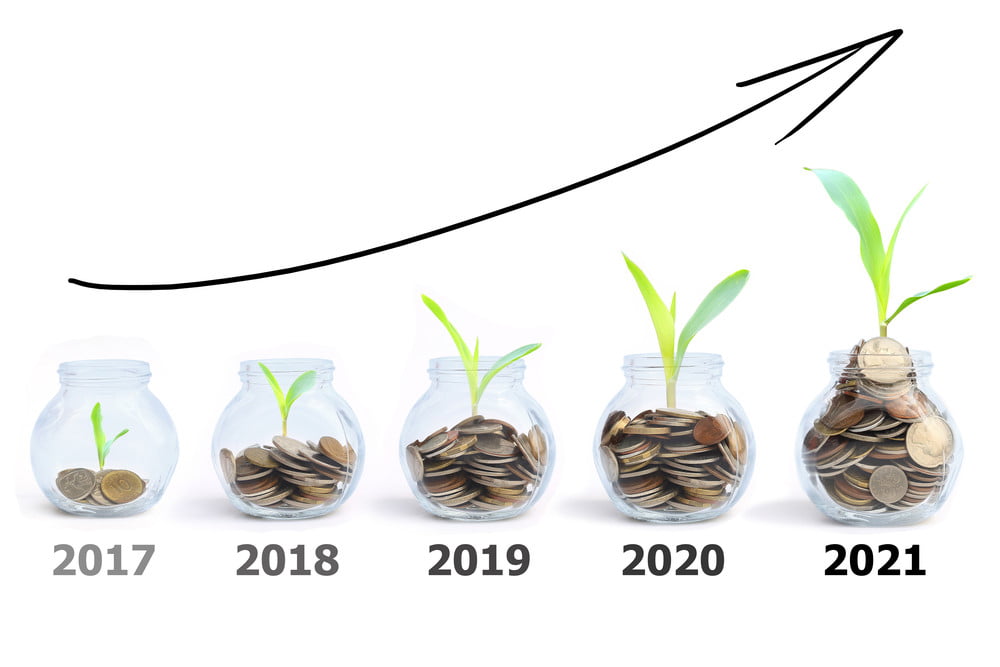 What is going green?
Going green means to live life in a way that is environmentally friendly for an entire population. It is the conservation of energy, water, and air. Going green means using products and resources that will not contaminate or pollute the air. It means being educated and well informed about the surroundings, and how to best protect them. It means recycling products that may not be biodegradable. Companies, as well as people, that adhere to going green can help to ensure a safer life for humanity.
The first step in going green
There are actually no step by step instructions for going green. The only requirement needed is making the decision to become environmentally conscious. It takes a caring attitude, and a willingness to make the change. It has been found that companies have improved their profit margins by going green. They have saved money on many of the frivolous things they they thought were a necessity. Besides saving money, companies are operating more efficiently than before going green. Companies have become aware of their ecological responsibility by pursuing the knowledge needed to make decisions that would change lifestyles and help sustain the earth's natural resources for present and future generations.
Making needed changes within the company
After making the decision to go green, there are several things that can be changed in the workplace. A good place to start would be conserving energy used by electrical appliances. First, turning off the computer will save over the long run. Just letting it sleep still uses energy overnight. Turn off all other appliances like coffee maker, or anything that plugs in. Pull the socket from the outlet to stop unnecessary energy loss. Appliances continue to use electricity although they are switched off, and not unplugged. Get in the habit of turning off the lights whenever you leave a room. Change to fluorescent light bulbs, and lighting throughout the building. Have any leaks sealed on the premises to avoid the escape of heat or air.
Reducing the common paper waste
Modern technologies and state of the art equipment, and tools have almost eliminated the use of paper in the office. Instead of sending out newsletters, brochures, written memos and reminders, you can now do all of these and more by technology while saving on the use of paper. Send out digital documents and emails to communicate with staff and other employees. By using this virtual bookkeeping technique, you will save a bundle on paper. When it is necessary to use paper for printing purposes or other services, choose the already recycled paper. It is smartly labeled and easy to find in any office supply store. It is called the Post Consumer Waste paper, or PCW paper. This will show that your company is dedicated to the preservation of natural resources. By using PCW paper, everyone helps to save the trees which provides and emits many important nutrients into the atmosphere.
Make money by spreading the word
Companies realize that consumers like to buy, or invest in whatever the latest trend may be. They also cater to companies that are doing great things for the quality of life of all people. People want to know that the companies that they cater to are doing their part for the environment and ecology. By going green, you can tell consumers of your experiences with helping them and communities be eco-friendly. This is a sound public relations technique to bring revenue to your brand. Boost the impact that your company makes on the environment. Go green, save and make money while essentially preserving what is normally taken for granted. The benefits of having a green company are enormous for consumers as well as the companies that engage in the process.
5 Easy Things You Can Do to Make Your Home More Sustainable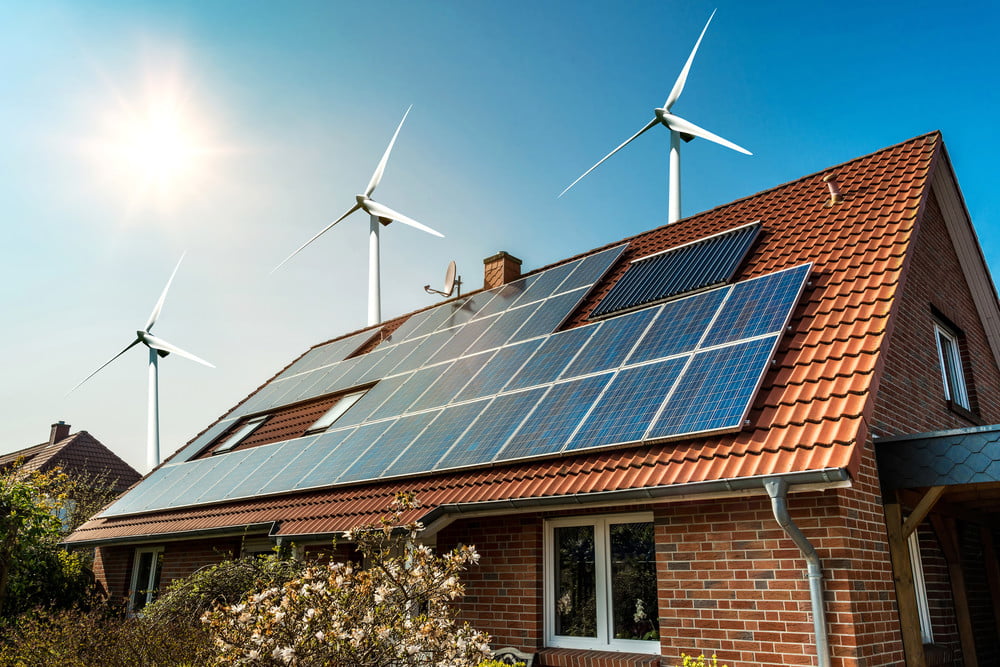 Increasing your home's energy efficiency is one of the smartest moves you can make as a homeowner. It will lower your bills, increase the resale value of your property, and help minimize our planet's fast-approaching climate crisis. While major home retrofits can seem daunting, there are plenty of quick and cost-effective ways to start reducing your carbon footprint today. Here are five easy projects to make your home more sustainable.
1. Weather stripping
If you're looking to make your home more energy efficient, an energy audit is a highly recommended first step. This will reveal where your home is lacking in regards to sustainability suggests the best plan of attack.
Some form of weather stripping is nearly always advised because it is so easy and inexpensive yet can yield such transformative results. The audit will provide information about air leaks which you can couple with your own knowledge of your home's ventilation needs to develop a strategic plan.
Make sure you choose the appropriate type of weather stripping for each location in your home. Areas that receive a lot of wear and tear, like popular doorways, are best served by slightly more expensive vinyl or metal options. Immobile cracks or infrequently opened windows can be treated with inexpensive foams or caulking. Depending on the age and quality of your home, the resulting energy savings can be as much as 20 percent.
2. Programmable thermostats
Programmable thermostats have tremendous potential to save money and minimize unnecessary energy usage. About 45 percent of a home's energy is earmarked for heating and cooling needs with a large fraction of that wasted on unoccupied spaces. Programmable thermostats can automatically lower the heat overnight or shut off the air conditioning when you go to work.
Every degree Fahrenheit you lower the thermostat equates to 1 percent less energy use, which amounts to considerable savings over the course of a year. When used correctly, programmable thermostats reduce heating and cooling bills by 10 to 30 percent. Of course, the same result can be achieved by manually adjusting your thermostats to coincide with your activities, just make sure you remember to do it!
3. Low-flow water hardware
With the current focus on carbon emissions and climate change, we typically equate environmental stability to lower energy use, but fresh water shortage is an equal threat. Installing low-flow hardware for toilets and showers, particularly in drought prone areas, is an inexpensive and easy way to cut water consumption by 50 percent and save as much as $145 per year.
Older toilets use up to 6 gallons of water per flush, the equivalent of an astounding 20.1 gallons per person each day. This makes them the biggest consumer of indoor water. New low-flow toilets are standardized at 1.6 gallons per flush and can save more than 20,000 gallons a year in a 4-member household.
Similarly, low-flow shower heads can decrease water consumption by 40 percent or more while also lowering water heating bills and reducing CO2 emissions. Unlike early versions, new low-flow models are equipped with excellent pressure technology so your shower will be no less satisfying.
4. Energy efficient light bulbs
An average household dedicates about 5 percent of its energy use to lighting, but this value is dropping thanks to new lighting technology. Incandescent bulbs are quickly becoming a thing of the past. These inefficient light sources give off 90 percent of their energy as heat which is not only impractical from a lighting standpoint, but also raises energy bills even further during hot weather.
New LED and compact fluorescent options are far more efficient and longer lasting. Though the upfront costs are higher, the long term environmental and financial benefits are well worth it. Energy efficient light bulbs use as much as 80 percent less energy than traditional incandescent and last 3 to 25 times longer producing savings of about $6 per year per bulb.
5. Installing solar panels
Adding solar panels may not be the easiest, or least expensive, sustainability upgrade for your home, but it will certainly have the greatest impact on both your energy bills and your environmental footprint. Installing solar panels can run about $15,000 – $20,000 upfront, though a number of government incentives are bringing these numbers down. Alternatively, panels can also be leased for a much lower initial investment.
Once operational, a solar system saves about $600 per year over the course of its 25 to 30-year lifespan, and this figure will grow as energy prices rise. Solar installations require little to no maintenance and increase the value of your home.
From an environmental standpoint, the average five-kilowatt residential system can reduce household CO2 emissions by 15,000 pounds every year. Using your solar system to power an electric vehicle is the ultimate sustainable solution serving to reduce total CO2 emissions by as much as 70%!
These days, being environmentally responsible is the hallmark of a good global citizen and it need not require major sacrifices in regards to your lifestyle or your wallet. In fact, increasing your home's sustainability is apt to make your residence more livable and save you money in the long run. The five projects listed here are just a few of the easy ways to reduce both your environmental footprint and your energy bills. So, give one or more of them a try; with a small budget and a little know-how, there is no reason you can't start today.