#GE2015: Most popular policies from Vote for Policies (Scotland)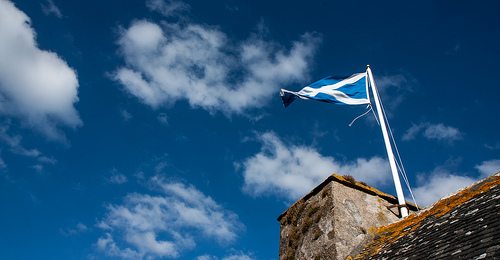 On Wednesday at 1800 we will publish the People's Manifesto 2015. This will be based on the hundreds of thousands of you who have used the Vote for Policies survey to find which party's policies most aligns your views and beliefs. To see 2010's People's Manifesto click here.
This is the state of play as of 2pm on Friday. Today we deal with the policy preferences across all policy areas in Scotland. Health/NHS, Education, Economy, Welfare, Democracy, the Environment, Crime, Immigration, Foreign Policy/Defence and Europe
Health/NHS, Scottish Green
1. Support a publicly owned and run NHS, free at the point of need, managed for the public good and not for profit.
2. Act on the evidence that a living wage is one of the most effective ways to improve mental and physical health.
3. Invest in preventative medicine, improving living conditions and tackling poverty to reduce the need for costly health care and hospitalisations.
4. Focus on local, front­line services to avoid trips and stays in remote centralised units.
5. Reject any attempts to privatise the health service for corporate profit including PFI contracts for new health facilities.
6. Support carers who play a vital role in people's lives, and continue to provide free social care funded by taxation and integrated with the NHS.
7. Make mental health a higher priority with resources to match and protect those suffering from mental health problems from discrimination.
8. Support dignity in dying. Permit capable adults with terminal illnesses to end their lives with dignity at a time of their choosing. Living wills can indicate future treatment choices.
Education, SNP
1. We are committed to free university education tuition. The SNP believes that educational opportunity should be based on the ability to learn, not the ability to pay. There will be no tuition fees for Scottish students.
2. Prioritise raising attainment and closing the attainment gap.  Invest £100m over four years on the Scottish Attainment Challenge to drive forward improvements on educational outcomes in Scotland's most disadvantaged communities.
3. [Separate point]: Raise educational attainment through putting in place an Attainment Advisor for each Local Authority, who will reach into every learning community in Scotland to build capacity in our schools.
4. Maintain 116,000 full­time equivalent college places and maximise the impact of colleges by ensuring a sharp focus on helping young people into jobs and the skills our economy needs to grow.
5. Support youth employment and increased job opportunities by increasing the number of Modern Apprenticeship starts year by year from 25,000 to 30,000 by 2020.
6. Build on our childcare commitment by ensuring that, by the end of the next parliament, all 3 and 4 year olds and all eligible 2 years olds will receive, not 16 hours, but 30 hours of free childcare each week.
7. We want all our children and young people to learn in good quality schools that are safe and fit for purpose. By March 2020, our Schools for the Future Programme will see in excess of 100 schools being built for over 60,000 pupils.
8. We are committed to reforming Higher Education governance. We will ensure that the governance of our universities is transparent, democratic and accountable.
Economy, Scottish Green
1. End austerity and restore the public sector, creating over 1 million jobs that pay at least a living wage, paid for by a new wealth tax on the top 1%, a Robin Hood tax on financial institutions, and the closure of tax loopholes.
2. Increase the minimum wage to a living wage so that it reaches £10 an hour by 2020.
3. Support small, locally owned business with preferential local business taxes.
4. End exploitative zero hours contracts.
5. Invest in a £70bn public programme of renewable generation and building insulation to create thousands of jobs across the UK.
6. Bring Scotland's railways back into public ownership and invest in public transport.
7. Regulate banks so that money is invested in local businesses and not the casino economy. The Government owned Royal Bank of Scotland could be turned into a network of local People's Banks for the benefit of communities.
8. Create more workplace democracy ­ by rolling back anti­trade union laws and developing rights for employees to cooperatively manage and own their companies.
Welfare, SNP
1. Continue to argue that responsibility for all benefits and tax credits should be devolved to the Scottish Parliament. As a starting point, all vetoes over changes to benefits in the draft clauses prepared by the UK Government should be removed.
2. The roll­out of Personal Independence Payments, which replace Disability Living Allowance, should be halted. It is expected that more than 100,000 disabled people will be at least £1,120 worse off per year – this cut shouldn't happen before disability benefits are devolved.
3. The roll­out of Universal Credit in Scotland should be halted to ensure the Scottish Parliament's ability to take a different approach on elements due to be devolved is not compromised.
4. The Basic State Pension and the new single tier pension should be protected by the triple lock for the whole of the next Parliament.
5. The Bedroom Tax should be scrapped – we will abolish it in Scotland when we have the powers to do so.
6. Appoint an independent advisor on poverty and inequality and a new poverty impact assessment will be developed to assess both Scottish and UK policy announcements.
Democracy, SNP
1. We welcome new powers over the voting age in Scotland and will ensure that 16 and 17 year olds can vote in 2016 and in all subsequent Scottish and local elections. We believe they should be able to vote in every election.
2. We will never take seats in the unelected House of Lords, which we believe is an affront to democracy. We believe it should be abolished and replaced with a democratic institution accountable to the electorate.
3. Ensure that the process of devolution currently being undertaken allows more powers to be devolved to councils and communities, in a way that transfers decision-making and real power.
4. We are committed to subsidiarity and local decision making and we will continue to work with the island authorities to devolve more powers to our islands.
5. We are devolving more powers to communities through the Community Empowerment (Scotland) Bill by increasing their ownership of land and buildings and strengthening their voices in local decision-making.
6. We are committed to being more open and accessible than ever before. We will continue to conduct regular Facebook Q&As and will hold more Cabinet meetings outside Edinburgh.
7. We are strongly opposed to any attempt by a future UK Government to repeal the Human Rights Act or to withdraw from the European Convention on Human Rights. To do so would require the consent of the Scottish Parliament and, given our longstanding opposition, we would invite the Scottish Parliament to refuse this.
8. Continue to support Scotland's Rural Parliament, which met for the first time in November 2014 and demonstrates the new participatory approach we want to take in engaging with rural communities.
Environment, Scottish Green
1. We need a transition to a jobs rich economy which respects the environment using our resources, technological skills and expertise to excel in the renewables industry and become the world centre for decommissioning the fossil fuel industry.
2. Support land reform to promote a better, fairer and more sustainable use of Scotland's lands.
3. Protect and restore Scotland's wildlife and biodiversity and oversee the recovery of long-term fish stocks.
4. Ban fracking and other unconventional gas operations.
5. Transform our energy monopoly by supporting decentralised renewable sources owned by communities and local authorities.
6. Invest in building insulation as a national infrastructure priority to tackle fuel poverty and create warm homes, schools and hospitals.
7. Ensure that the targets in the Climate Change (Scotland) Act 2009 are met as part of Scotland's fair contribution to international action to limit climate change.
8. Make it easier for people to recycle 70% of domestic waste by 2020 as a move towards a zero waste system.
Crime, Scottish Green
1. Combat the causes of crime including poverty, joblessness and inequality ­ fairer societies have less crime.
2. Establish Restorative Justice ­ offenders required to make amends to victims and communities.
3. Reduce crime with preventative measures ­ more community police and improved city design for safer streets and public spaces.
4. Treat drug addiction as a health problem rather than a crime.
5. Provide high quality youth centres and activities as an outlet for young people.
6. Use sentencing types proven to reduce re­offending more effectively than prisons e.g. community service.
7. Make Scotland's police more accountable to local communities and their needs.
8. Build on Scotland's successful Children's Hearing system for youth justice.
Immigration, Scottish Green
1. We believe Scotland should be a welcoming country where immigrants are celebrated as an asset to our economy and enriching for our culture.
2. In the medium to long term we must reduce the pressures that lead to involuntary migration: limited economic opportunities, war or political repression, climate change and environmental degradation.
3. Reject both an open borders approach and an arbitrary numerical cap on net migration.
4. Remove restrictions on foreign students.
5. Abolish the family migration rules that require a British citizen to have an income of at least £18,600 a year before their spouse can come to live in the UK and equally refuse to accept people just because they are rich.
6. Ensure that no prospective immigrant man, woman or child is held in costly detention centres unless there is a serious danger to public safety.
7. We will aim to ensure that UK immigration control takes place primarily at ports of entry so that no resident is required to carry proof of residence.
8. We will create an asylum system which treats people with dignity.
Foreign Policy/Defence, Scottish Green
1. A fair global agreement to tackle climate change is a foreign policy priority because of its central role in driving civil war and involuntary migration.
2. Scrap all nuclear weapons, including Trident, reskilling and redeploying workers to defend the strategically important northern seas from Faslane and Coulport.
3. Reduce military spending and reorient the armed forces away from the projection of power and towards defence and peace keeping.
4. Halt arms sales to countries involved in internal repression.
5. Promote fair trade and effective regulation of UK companies operating abroad.
6. Support democratisation of the UN, abolishing permanent seats on the Security Council.
7. Write off and write down unpayable debt, increasing the overseas aid budget from 0.7% to 1% of GDP.
Europe, SNP
1. We understand and support the case for reform but believe that this is best achieved from within the EU. The EU provides the best international framework within which Scotland can make economic and social gains.
2. We believe that for the UK to leave the EU, it should require not just a majority across the whole UK but a majority in each one of the four nations.
3. We believe that the best way for Scotland to be represented in the EU is as an independent nation, with our own seat at the top table. This will allow Scottish Governments to represent Scotland's interests in areas like fisheries, which have not been given sufficient priority by Westminster.
4. Develop a clear action plan for EU engagement. This will be focused on securing a strong and positive Scottish influence on key elements of EU policy which affect prosperity, fairness and sustainability in Scotland and developing strong partnerships with like­minded European partners to secure tangible benefit for Scotland.
You can still see which party's policies most matches your own views by using the Vote for Policies survey here, or see your local Vote for Policies results here.
To see the how parties are doing by policy across the country take a look here.
To see the newly released Guide to Sustainable Democracy, click here.
Photo: Barney Moss via Flickr
Further reading:
General election: attention given to sustainability in campaigns criticised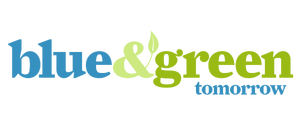 How to be More eco-Responsible in 2018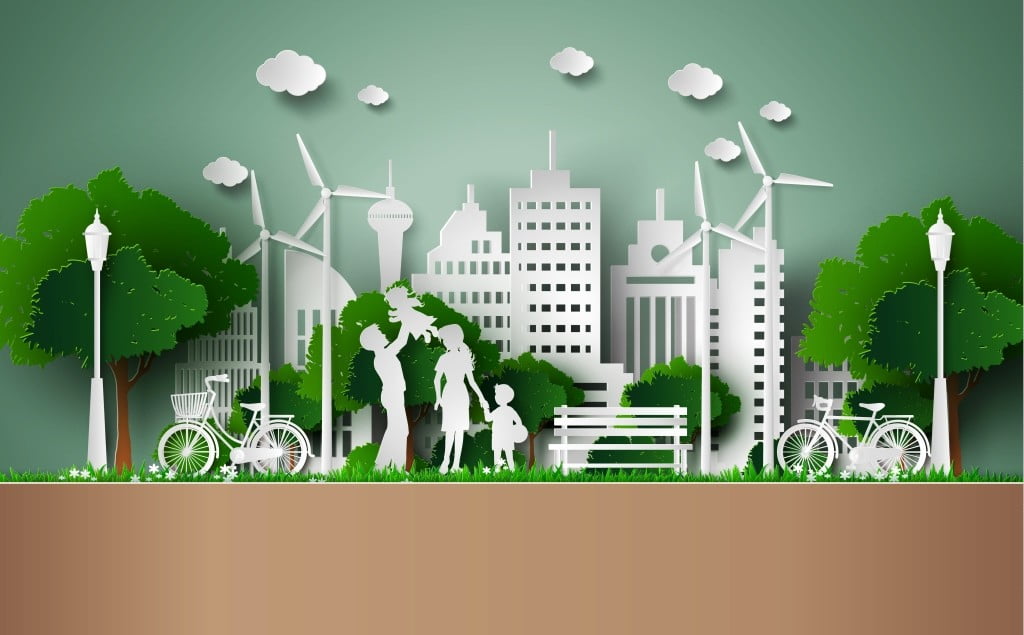 Nowadays, more and more people are talking about being more eco-responsible. There is a constant growth of information regarding the importance of being aware of ecological issues and the methods of using eco-friendly necessities on daily basis.
Have you been considering becoming more eco-responsible after the New Year? If so, here are some useful tips that could help you make the difference in the following year:
1. Energy – produce it, save it
If you're building a house or planning to expand your living space, think before deciding on the final square footage. Maybe you don't really need that much space. Unnecessary square footage will force you to spend more building materials, but it will also result in having to use extra heating, air-conditioning, and electricity in it.
It's even better if you seek professional help to reduce energy consumption. An energy audit can provide you some great piece of advice on how to save on your energy bills.
While buying appliances such as a refrigerator or a dishwasher, make sure they have "Energy Star" label on, as it means they are energy-efficient.
Regarding the production of energy, you can power your home with renewable energy. The most common way is to install rooftop solar panels. They can be used for producing electricity, as well as heat for the house. If powering the whole home is a big step for you, try with solar oven then – they trap the sunlight in order to heat food! Solar air conditioning is another interesting thing to try out – instead of providing you with heat, it cools your house!
2. Don't be just another tourist
Think about the environment, as well your own enjoyment – try not to travel too far, as most forms of transport contribute to the climate change. Choose the most environmentally friendly means of transport that you can, as well as environmentally friendly accommodation. If you can go to a destination that is being recommended as an eco-travel destination – even better! Interesting countries such as Zambia, Vietnam or Nicaragua are among these destinations that are famous for its sustainability efforts.
3. Let your beauty be also eco-friendly
We all want to look beautiful. Unfortunately, sometimes (or very often) it comes with a price. Cruelty-free cosmetics are making its way on the world market but be careful with the labels – just because it says a product hasn't been tested on animals, it doesn't  mean that some of the product's ingredients haven't been tested on some poor animal.
To be sure which companies definitely stay away from the cruel testing on animals, check PETA Bunny list of cosmetic companies just to make sure which ones are truly and completely cruelty-free.
It's also important if a brand uses toxic ingredients. Brands such as Tata Harper Skincare or Dr Bronner's use only organic ingredients and biodegradable packaging, as well as being cruelty-free. Of course, this list is longer, so you'll have to do some online research.
4. Know thy recycling
People often make mistakes while wanting to do something good for the environment. For example, plastic grocery bags, take-out containers, paper coffee cups and shredded paper cannot be recycled in your curb for many reasons, so don't throw them into recycling bins. The same applies to pizza boxes, household glass, ceramics, and pottery – whether they are contaminated by grease or difficult to recycle, they just can't go through the usual recycling process.
People usually forget to do is to rinse plastic and metal containers – they always have some residue, so be thorough. Also, bottle caps are allowed, too, so don't separate them from the bottles. However, yard waste isn't recyclable, so any yard waste or junk you are unsure of – just contact rubbish removal services instead of piling it up in public containers or in your own yard.
5. Fashion can be both eco-friendly and cool
Believe it or not, there are actually places where you can buy clothes that are eco-friendly, sustainable, as well as ethical. And they look cool, too! Companies like Everlane are very transparent about where their clothes are manufactured and how the price is set. PACT is another great company that uses non-GMO, organic cotton and non-toxic dyes for their clothing, while simultaneously using renewable energy factories. Soko is a company that uses natural and recycled materials in making their clothes and jewelry.
All in all
The truth is – being eco-responsible can be done in many ways. There are tons of small things we could change when it comes to our habits that would make a positive influence on the environment. The point is to start doing research on things that can be done by every person and it can start with the only thing that person has the control of – their own household.
Top 5 Changes You can Make in Your Life to Reduce Your Carbon Footprint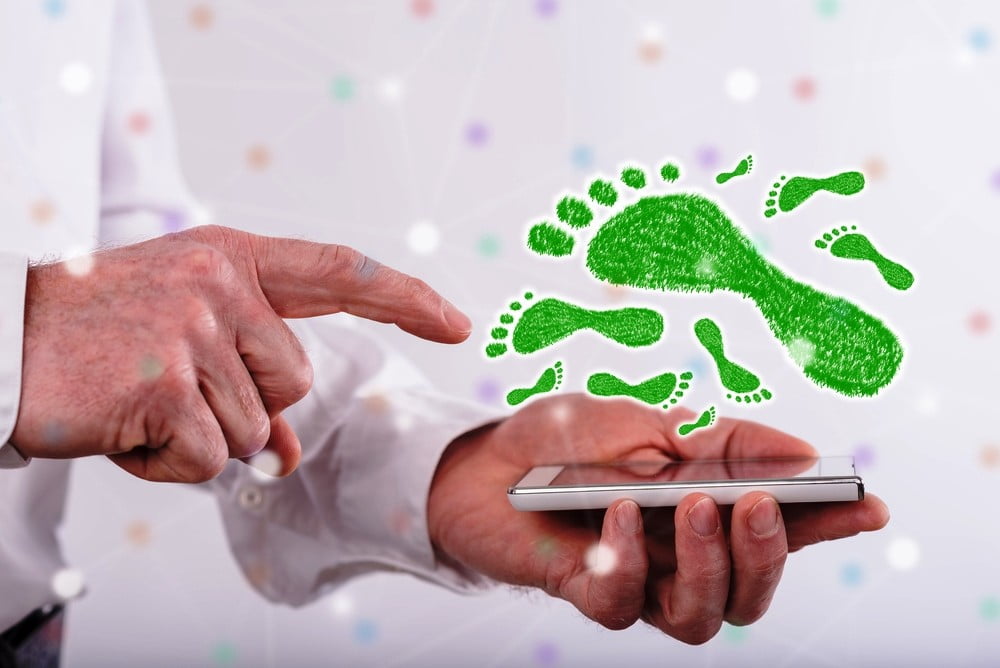 In a world, where war rages and global warming threatens our very existence, the inhabitants of earth need to be extra vigilant in their efforts to go green. This includes reducing your carbon footprint on the earth and leading a more sustainable life.
Many homeowners feel perplexed by all of the options available to reduce their carbon footprint. They may even feel (falsely) that making their household more green will fail to make that much of a difference in the fight to save our planet.
Even a single home going green has a massive impact on the environment. We can win this battle on home at a time. If you're interested in accepting the challenge of making your household a green home, read on below for a few of the top changes you can make in your life to reduce your carbon footprint. We all stand to benefit from making the earth safer for future generations – and your wallet won't complain when you start to see the savings in annual energy costs.
Switch From Dirty Energy to Clean Solar
The ION Solar reviews tell it all–solar is the best way to go. Whether your goal is to slash your energy bills, or to reduce your carbon footprint, the sun is a fantastic source of renewable energy.
It's important to get past the hype from solar installers. Instead, listen to the plethora of impartial customer reviews that mention everything from a $20 energy bill, to the incredible feeling of knowing that you are doing your part by going green and minimizing harmful emissions in to our atmosphere.
The average investment is $15,000 to $30,000 for installation and purchase of solar panels. Optional battery power packs can help provide consistent power during both night and day. And many government agencies provide federal, state or local grants to help offset upfront investments in clean energy.
Depending on which installed you choose, your household may qualify for low-interest or zero interest loans to cover the up-front cost of your installation. And the loan payments are usually less than your current monthly power bill.
It really is a win-win, as home buyers are looking for homes that feature this technology – meaning solar power installation improves the resale value of your property.
Home Modifications
And there are a number of additional home modifications that can help improve the energy efficiency of your home. A programmable thermostat can better manage energy consumption from home cooling and heating systems while you're away from home. And weather stripping your doors can help keep cool air in during the summer, and warm air in during the winter.
Of course, energy conservation starts at home. And this includes setting a powerful example for your kids. Teach your children how to close windows, strategically keep doors open or closed based on airflow, and encourage them to leave the thermostat alone – opting for adding or removing layers of clothing instead.
Unplug Appliances and Shut Off Electronics
Unplugging your appliances when they aren't in use, such as the toaster and the coffee maker, has more of an impact than you might think. Set your TVs and stereos on sleep timers, instead of letting them run around the clock. The cumulative impact of wasteful electronic device usage is horrible for our environment – putting unnecessary strain on our electrical grid.
Recycle
One of the simplest and easiest ways to reduce your carbon footprint is by recycling. You are already throwing this stuff away anyway, right? It doesn't take much more effort to just put recyclables in a separate container to be recycled, now does it?
Oh, and did I mention that you can earn money for recycling? Yes! Many cities and towns have recycling centers that will purchase your clean plastic and glass bottles for reuse.
Minimize Your Water Usage
Water is one of the easiest things to forget about when it comes to reducing your carbon footprint. Preserve water by turning off the faucet while brushing your teeth. Shorten your shower by a few minutes and turn down the heat on that water heater. You'll be surprised at how much lower your water bill and your energy bill will be.
Saving money and reducing your carbon footprint? What isn't to love?
These are just a few of the top ways that you can reduce your carbon footprint and start living a greener lifestyle. And we aren't factoring in all of the advantages that we'll reap from public investments in a smarter energy grid.
From decreasing your water usage, to switching to solar for your home's energy needs, you will feel good at the end of the day knowing you are doing your part to save the future of this planet for generations to come!