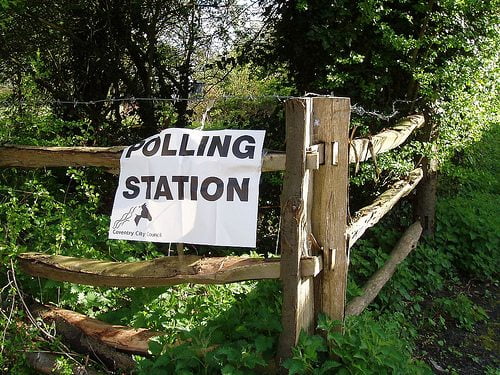 Do you think there should be fewer MPs? Should the House of Lords be reformed? Should manifesto promises be legally binding?
We're asking those questions and more in survey ahead of our forthcoming Guide to Sustainable Democracy, which is set for release later this month.
Alongside our friends at Vote for Policies, we want to get a sense of the political mood among our readers. The next election may be over a year away but we're getting started early.
It's multiple choice, very short and the results will be published in our guide.
Alternatively, paste the following link into your browser: https://www.surveymonkey.com/s/voteforpolicies2014. 
Photo: Amanda Slater via Flickr
Further reading:
Sustainability could hold the key to 2015 general election result
Green policies beat Brown's (reds, blues and yellows)
If we voted for policies at elections, and not parties, the results might surprise us all