Like many specialist ethical financial advisers, Scott Murray's roots began in mainstream investment. He then realised he needed a change. Now managing director of Virtuo Wealth Management, he spoke about his commitment to ethical investment with Alex Blackburne.
On February 6, 1968, less than two months before he was assassinated, Martin Luther King Jr made a speech in Washington DC called A Proper Sense of Priorities. He ended with a tale about ethics.
"On some positions, cowardice asks the question, "Is it safe?" Expediency asks the question, "Is it politic?" Vanity asks the question, "Is it popular?" But conscience asks the question, "Is it right?" And there comes a time when one must take a position that is neither safe, nor politic, nor popular but he must take it because conscience tells him it is right."
For many, this quote would sum up perfectly the reasons for opting for ethical investment; ensuring your conscience is clear, your morals intact, and your investments in funds and companies that are doing some environmental or social good as opposed to bad.
But as the sector continues to experience exponential growth, being safe, politic and popular are all traits that can now be attributed to it without argument.
For Scott Murray, managing director of Edinburgh-based financial advisers Virtuo Wealth Management, though, doing the right thing ethically is at the forefront of his mind, and in turn, spearheads the advice he gives to clients. But it hasn't always been that way.
"After having experience with investments over the last 15 years, I felt that it was time for a change to be honest", Murray explains, when asked about how he got into specialist ethical financial advice.
Don't just accept an adviser or a bank manager's recommendation. Challenge and ask questions about what type of funds they're invested in, and learn about what types of fund there are
"I decided that I wanted to become more involved in looking at socially responsible and ethical funds, and start to use my own views and thoughts to try and influence clients to invest in this area."
Whereas faith and spirituality were fundamental to the teachings of Martin Luther King, an inspiration of Murray's, he cites an increased awareness of the impact that investments can have as one of the main drivers behind his shift in morals.
He founded the business that eventually morphed into Virtuo in 2007, when, according to responsible investment research firm EIRIS, just over £8.8 billion was invested in green and ethical funds in the UK.
Fast-forward four years and by June 2011, this figure has increased by 27% to £11.3 billion, and Murray has witnessed this shift first-hand.
"We all want to try and support local businesses now, whether it's buying organic food or fair trade coffee or chocolate, providing it's affordable to do the right thing, and I don't see any difference with managing money", he says.
"The majority of clients I speak to are willing to look at ethical funds and are willing to commit a certain percentage to investing ethically.
"It's more than just giving people the choice; the ethical story does actually stack up.
"The socially responsible investment (SRI) funds that are there can actually perform well, and they're also looking after the planet or helping our countries in the same manner."
Although the sector's figures are encouraging on their own, when compared to the size of the mainstream investment industry, it becomes a tale of David v Goliath.
"I think there's just a lack of commitment [to ethical investment] from investment houses", says Murray.
"They maybe haven't seen the large influx of money that they would like in other funds that have been launched.
"Or maybe the boutique investment houses just don't the budget to invest in this area – which can be shown by the Henderson team going to WHEB and the Aviva team going to the Alliance Trust.
"I think it's just a case of how much commitment a mainstream investment house has in this sector and whether a boutique investment house such as WHEB can commit to implementing a new fund."
Indeed, mainstream investment houses are often accused of offering token ethical funds, some of which appear in listings alongside ones that might invest in oil companies or the arms trade. In this scenario, it'd be easy to question the firm's commitment to ethical investment, but at the same time, the big houses have arguably the most influence across the market to effect a real change towards ethics.
Rather than the shock tactics of performance, we could be actually looking at what other funds are investing in and whether clients want to be involved with them
But being a burgeoning but fledgling sector, ethical investment is often at a detriment because there are simply not enough advisers who specialise in giving ethical-based advice.
"Clients don't have the same education with regards to what funds are available", Murray points out.
"Unfortunately, they're getting influenced in areas that have been around 20-30 years. There's not the same profile in ethical funds, and I think there's a common misconception of profit dilution as well.
"I don't think there's a compromise to be made. We're on the planet for a certain amount of time and people should want to invest in funds that are actually going to be looking after the planet and doing the right thing."
The misconception of profit dilution that Murray alluded to is quite simply not true anymore. Ethical, sustainable and responsible investments perform just as well (or given the current volatility of the entire stock market, just as badly) as conventional funds. This was shown most recently by an Osmosis Investment Management study, which concluded that investments in sustainable, resource-efficient companies would reap higher returns than the competition.
And this is just the latest in a long line of similar studies that clearly show the market outperformance of ethical stocks.
Another thing that Murray picks out is the media's coverage of contentious investment strategies, such as the fact that the pension funds of a number of English councils were found to have been investing in the tobacco industry – despite many of them publicly promoting a 'stop smoking' campaign of some kind.
"It's that type of media coverage that we could do with more of", says Murray.
"Rather than the shock tactics of performance, we could be actually looking at what other funds are investing in and whether clients want to be involved with them."
And it's that on that note that Murray delivers his final thoughts about ethical investment, or rather a warning to investors to be bold when selecting their portfolios and to not just choose to toe the line.
"The types of companies that are benefiting from a client's money might not hit home.
"I'd just urge people to really think about where they're investing.
"Don't just accept an adviser or a bank manager's recommendation. Challenge and ask questions about what type of funds they're invested in, and learn about what types of fund there are."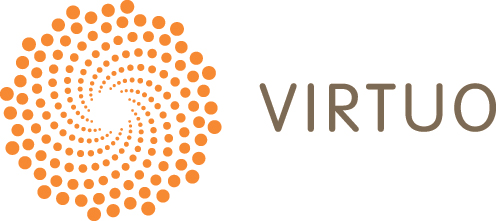 In Martin Luther King Jr's most famous speech, he dreamt of equality, freedom and justice in the world. Ethical investors dream of true sustainability; something that can only be achieved if we all vote, consume and most importantly, invest, in ways that help the planet, its people and all of our prosperity.
Get in touch with Virtuo Wealth Management or fill in our online form to find out how your money can make a difference.
Previous interviewees include: