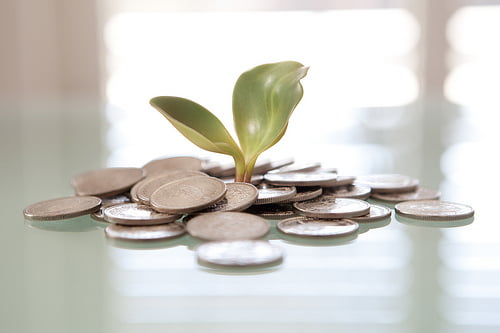 David Tebbutt talks with a remarkable and inspirational woman.
Silver Top (a pseudonym to protect her) is an ethical investor, but it hasn't always been that way. Once upon a time, she'd put her money wherever she could get the best return. Her journey was an interesting one, from a comfortable background, through teaching slum children, to finding out how blessed she was compared with the people she met on walking visits to China and Nepal. Gradually, she realised that her money could be put to good use as well as helping to provide her pension and look after her grandchildren. She's kept a couple of her legacy investments, though, so that, in one case, she can protest to the board about developments that encroach on her beloved footpaths and, in another, because "It gives out frozen food vouchers just before Christmas. Very useful."
Now in her early seventies, she still enjoys walking and volunteering. She supports a charity that helps to bring health care and education to Chitepani, a village in Nepal. This came about as the result of a walking holiday in which the walkers were welcomed by the incredibly poor, but very dignified, people of the village. One woman cooked vegetable samosas for all 15 walkers and had to be pressed very hard to accept a small payment. Silver Top came home, looked around and asked herself, "Why do I need all this stuff?" The Chitepani villagers were poor and owned little, yet they had huge self-esteem and helped each other, even among nearby villages, because that is how they survive. She couldn't help comparing this community arrangement to the UK, where many of the poor have little self-respect or resilience for helping themselves.
Apart from the Chitepani Trust www.chitepani.org, she supports various causes such as the YMCA (homeless), Water Aid (fresh water) and Médecins Sans Frontières (medical aid). She also supports Practical Action, founded by E F Schumacher, who wrote the seminal environmental book, Small is Beautiful. She likes that one because it provides low-technology solutions to everyday problems at low cost to the user, often in the developing world. In some ways it reminds her of her father, who, in his spare time, would reuse, repair and invent gadgets when what he wanted wasn't available. It was the same attitude of 'make the best out of what you've got' that she later admired so much in the Chitepani villagers.
This tendency to resourcefulness isn't all that Silver Top inherited from her father, however. Her social conscience probably came from him too. Her father was a businessman who had a very personal relationship with his employees. He was strongly anti-union but very paternalistic. He cared.
After years of taking advice from a traditional stockbroker on how to get the best out of her investments, she one day (in the late 1980s) told him, "I'd like to go green; to be more environmentally aware." His reply was, "I don't think that's my sort of job, but if you want to waste your money on that, then that's okay by me." Clearly, thought Silver Top, it wasn't his cup of tea. He was much more keen on dosh-producing companies like BP and Shell.
This is when she went looking for an ethical financial adviser, a path that led her to the door of Barchester Green via Natural World magazine. "It's very difficult to find people who have any sort of connection to your thinking, someone with any sort of empathy with what you want to do. I need enough money to live on, but not shedloads. I need to know what I can do with my money that will make a better world/environment/life for other people." Happily, the help she has received ever since has been just what she needed. She says, "I liked the company because they listened. Bernard Lovesy, my adviser, spent a lot of time talking about what I wanted and how I wanted it, what I needed and what I wanted to salt away. It was a refreshing change."
Mainly, Barchester Green takes care of her long-term investments. It recommended another company, Rathbone Greenbank, for her stock-market investments. In terms of green shades, she describes her investments here as being "somewhere around the middle". As is happening increasingly, "the company wanted to know what I'm in favour of and not, and what I'm indifferent to. This included things like employee education, health, welfare and staff opportunities, especially for women."
After a long journey through unabated capitalism, with a degree of guilt, Silver Top has found her investment home in mutual self-interest with some altruism on the side.