Interest In Impact Investing Growing Among Asian HNWIs And UHNWIs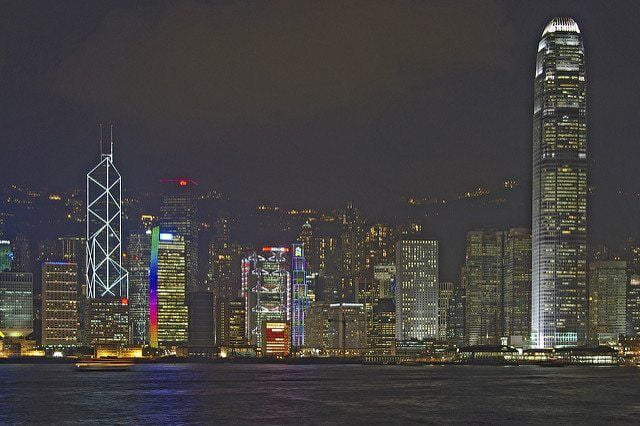 A survey by Lombard Odier has revealed that Asia-based High Net Worth Individual (HNWI) and Ultra High Net Worth Individual (UHNWI) investors are seeking to allocate more money to impact investing.
The survey, which polled more than 100 of Lombard Odier's HNWIs and UHNWIs clients in Asian markets, including Hong Kong, Japan, Thailand and the Philippines, found that almost every respondent (99.1%) agrees that social responsibility has become important in a post-COP21 world and, moreover, most (97.2%) are willing to increase their allocations to impact investing.
This growing sentiment towards impact investing comes amid global efforts to address the causes and impact of climate change on the global stage. The annual United Nations Climate Change Conference (COP21) in Paris last year saw countries make unprecedented commitments to adapt to and mitigate climate change, with countries including China, India and the U.S. having ratified the Paris Agreement in recent months.
When reallocating wealth to impact investment, the majority of respondents (60.2%) said they would shift money from traditional investments (equities and fixed income), while some (23.1%) would prefer to reallocate money from charitable donations. One quarter (25.2%) of respondents also believe that impact investing allows them to pursue financial and social impact returns.
Despite the clear interest in impact investing, most respondents (89.8%) said they would prefer to allocate less than 50% of their overall wealth to impact investing, while nearly half of the respondents (49.1%) said they would allocate less than 15% of their wealth into the asset class.
Vincent Duhamel, head of Asia, at Lombard Odier, commented, "The survey highlights Asian HNWIs and UHNWIs' increasing awareness of the importance of impact investing, driven by societal and regulatory trends, but also their cautious approach to incorporating the strategy in their investments. It is encouraging that the topic has become a central theme among investors and this reflects many of the discussions we have with our clients."
With Asia's dramatic expansion over the three last decades, the region has witnessed huge problems associated with water, air and the impact of climate change
"With Asia's dramatic expansion over the three last decades, the region has witnessed huge problems associated with water, air and the impact of climate change, as recognised by the Chinese authorities and other governments in the region. These issues have been of great concern not only amongst the older generation, but also the youth of today, who have been urging a rethink of the related issues. Two in five (41.4%) of respondents felt Asia's efforts to tackle climate change in recent years had improved moderately and significantly."
Ranked among the world's best asset managers by the UN PRI (A+), Lombard Odier was one of the pioneering institutions to practice Socially Responsible Investing (SRI) and has been developing Environmental, Social and Governance (ESG) analysis since as early as 1997.
"For Lombard Odier as a wealth manager for more than 220 years, with a focus of wealth preservation for the next generation, the notion of sustainability is at the heart of what we do. We hope to see this positive momentum continue with increasing commitments from the world's leaders to address the challenges and provide a sustainable environment that encourages all forms of SRI," Duhamel added.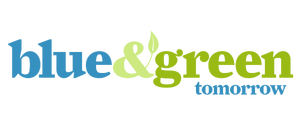 Why Going Green is Good For Your Furniture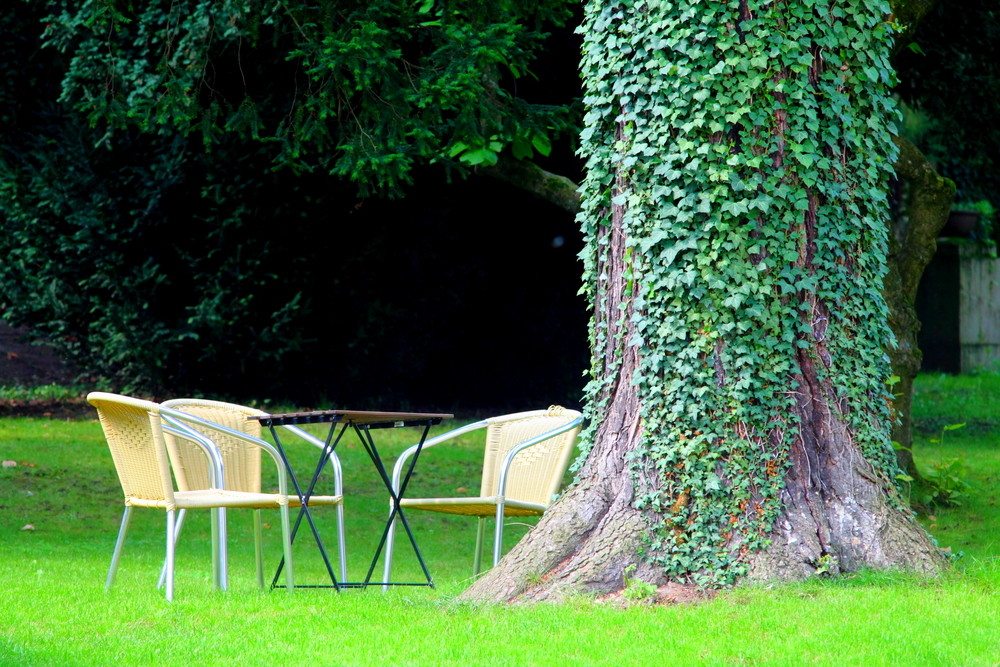 These days, it seems like the planet can use all the help that it can get. Worrisome changes in the environment have made it crucial for humans to step up and make necessary changes to their lives to protect the future of the world. While it might feel like one person can't make much of a difference, there are actually plenty of ways that the individual can create positive changes. Online mailbox has some useful bits of advice to share about how going green with your furniture can make a positive impact on the environment.
Eco-friendly furniture boasts a number of benefits to both homeowners and the planet. The decision to switch out your current decor for something that can help the environment is one worth considering.
Financially Sound
Many people worry that eco-friendly products are too costly. This is a general misconception about going green that has prevented a large number of homeowners from taking action. Still, looking at the numbers can help you to see the reality. Most of the materials found in eco-friendly furniture options are much more affordable than other options. Experts have been working for years to craft sustainable and less expensive materials for use in a variety of goods. This means that you are likely to save a bit of cash when you opt to go for this type of furniture.
Clean Manufacturing
A great deal of the goods and produced across the world harm the environment in the way that they are created. The chemicals released into the environment during some of these processes can do serious harm to the air, soil, and water. Furniture made up of eco-friendly materials will not damage the planet in this way. This is because the process to manufacture these options is much safer and does not release the same deadly byproducts. By cutting back on the more dangerous production practices, a bit of pressure can be taken off the planet.
Preserve Resources
Since most eco-friendly furniture options consist of synthetic materials, it allows fewer trees to be cut down each year for the purpose of crafting goods. Trees are an incredibly important aspect of the planet's survival. Plants, trees specifically, are responsible for producing clean oxygen and offering shelter to an array of lifeforms. Protecting trees for the future is a must for the survival of all life on Earth. When you make the choice to switch to a new kind of furniture, you are able to help reduce the need for wood and preserve the forests of tomorrow.
The world is facing more problems now than ever before. In order for positive changes to be made to the environment, people must stand up and make the right decisions. Taking manageable steps like being selecting in the goods that you buy can be a great way to do your part. Consider the benefits of switching to eco-friendly furniture. This is a choice that can help you to protect precious resources, eliminate harmful byproducts created from manufacturing processes, and save a bit of money all the while. Explore your options and make a decision that will help preserve the planet.
Want to Connect With Nature? Start by Disconnecting From Busyness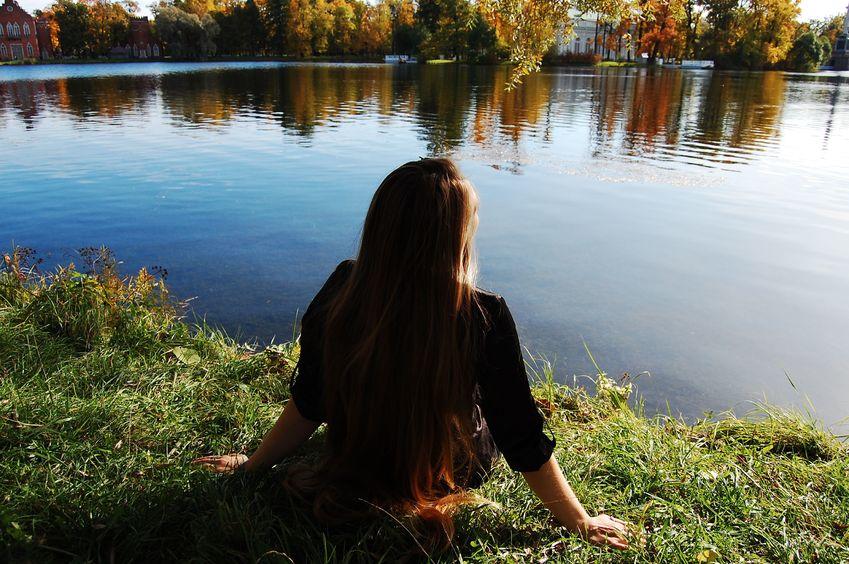 Have you ever found yourself staring at one of your (many) devices and feeling slightly disgusted with how much time you waste on technology? If so, you aren't alone. We all have moments like these and it's important that we use them as motivation to change – especially if we want to be more connected with nature.
How Busyness Impacts Your Connection With Nature
Whether you realize it or not, you live an ultra connected life. Between smart phones, tablets, computers, and wearable devices, you're never very far from some sort of technology that can connect you to the internet or put you in touch with other people. That's just the world we live in.
While it could be argued that this sort of omnipresent connectivity is a positive thing, it's also pretty clear that being permanently tethered to technology impacts our ability to strip away distractions and connect with nature.
When you're always within arm's reach of a device, you feel a sense of busyness.  Whether it's browsing your social media feed, uploading a picture, reading the news, or responding to an email, there's always something to do. As someone who wants to spend more time in nature, this is problematic.
4 Practical Ways to Disconnect
If you want to truly connect with nature and live a greener lifestyle, you have to be proactive about finding ways to disconnect. Here are a few practical suggestions:
1. Switch to a New Phone Plan
It's not always practical to totally unplug from the world. Family and work responsibilities mean you can't go off the grid and continue to fulfill your responsibilities. Having said that, there are some ways to scale back.
One suggestion is to switch to a prepaid phone plan. When you have a prepaid phone plan, you're far less likely to spend hours and hours of your time making phone calls, sending texts, and surfing the web. It forces you to be more conscious of what you're doing.
2. Get Rid of Social Media
Social media is one of the biggest time wasters for most people. Whether you realize it or not, it's also a huge stressor. You're constantly being exposed to the best snapshots of everyone else's lives, which makes you feel like you're missing out on something (even when you aren't).
If you want to feel a sense of relief and free yourself up to spend more time in nature, get rid of social media. Don't just delete the apps off your phone – actually disable your accounts. It's a bold, yet necessary step.
3. Create Quiet Hours
If you aren't able to get rid of social media and disable various online accounts, the next best thing you can do is establish quiet hours each day where you totally detach from technology. You should do this for a minimum of three hours per day for best results.
4. Build Community
Do you know why we're drawn to social media and our devices? Whether consciously or subconsciously, it's because we all want to be connected to other people. But do you know what's better than connecting with people online? Connecting with them in person.
As you build real life, person-to-person relationships, you'll feel less of a need to constantly have your eyes glued to a screen. Connect with other people who have an appreciation for nature and bond over your mutual interests.
Untether Your Life
If you find yourself constantly connected to a device, then this is probably a clear indicator that you aren't living your best life. You certainly aren't enjoying any sort of meaningful connection with nature. Now's as good a time as any to untether your life and explore what a world free from cords, screens, and batteries is really like.