Resource Responsibility and the Global Carbon Crisis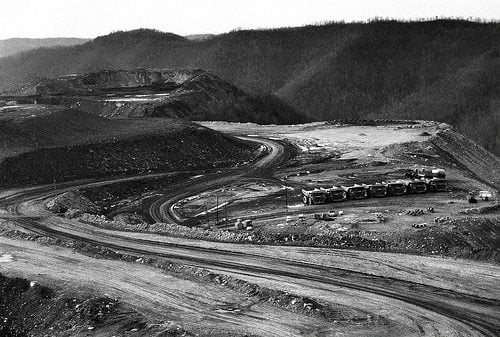 Although it doesn't feel so long ago, it has been two years since I wrote about the mounting risk of investing in fossil fuels; in short, great portions of the reserves we are currently spending billions per year to discover and explore will have to remain unburnt if we are to avoid more than 2C of global temperature rise, leaving eye-wateringly valuable assets stranded under the ground and potentially creating a global financial crash far more serious than the one from which we are just starting to emerge.
As alarming a prospect as this is, it received relatively little attention until the recent publication of a study by University College London (UCL) that states not only will new reserves need to remain untapped, but that of the resources we are already aware, 80% of coal, 50% of gas and 30% of oil must remain unused and underground. With those figures in view, suddenly people are paying attention.
If the world is to take the threat of temperature rise seriously, strictly mandated limits on fossil fuel production will have to be implemented in the near future. Of course, reserves are not equally distributed around the world and these caps will certainly hit some locations much harder than others. Looking at where the majority of the remaining known resources are located, what strikes me about the UCL report is that those countries facing the biggest slashes to traditional fuel production are also those whose economies rely most heavily on its continued exploitation.
Take Russia and the Middle East for example; they face their own natural environmental challenges, with Russia's plunging cold and the arid desert expanses of the Middle East acting as hostile barriers to thriving economies, yet both have managed to create vast sums of domestic wealth. How? Directly through the exploitation of natural fuel reserves. Unfortunately the University's report would see this industry decimated, suggesting that the Middle East must abandon 40% of its oil and 60% of its gas, and that the majority of Russian coal must also remain unmined. Is it even remotely realistic to expect that these nations will halt production when it is the only abundant resource they have with which to maintain their economies? It seems especially optimistic given the current over-production of oil in Saudi Arabia, with which they are hoping to bankrupt Russia and thereby gain a monopoly hold over the market; fossil fuels are being used as global strategic weapons, and it is unlikely that anyone will lay down their arms in the hope of some greater good.
Even more ethically challenging is the issue surrounding the countries, indeed, continents, that have historically lacked the financial resources to even begin to utilise their reserves to support economies and develop infrastructure. For example, The UCL report claims that Africa must leave 80% of its known coal in the ground, but this same coal could provide a much-needed source of income that other nations, the UK included, have lent upon for decades to secure a higher quality of life for their inhabitants. Is it fair to deny them the financial support that fossil fuel production brings simply because richer countries got there first, especially when those countries drive the vast majority of fossil fuel consumption in the first place? Britain built its empire on coal during the industrial revolution, and it seems wrong to now deny Africa the chance to escape poverty using the same channels.
It is clear that the world is headed for an important gear change: soon there will be no option but to move away from our carbon-based present towards a future based on cleaner energy. Less clear is what the journey between the two points looks like. It may be laughably idealistic, but the most ethical route is surely one that demands countries with the ability to do so to move towards renewables with immediate effect, sourcing any requirement they have for coal, oil, or gas from financially poor but resource rich countries. These areas would then be in a position to build their infrastructure just as we have used fossil fuels to build ours, and to use the resource as a springboard until such a time as they were able to diversify away towards a low carbon economy.
Wishful thinking? Almost certainly. In truth, hopes of a global consensus on this issue are unlikely ever to be realised, and it will become more a question of exploiting resources in the safest way through carbon capture and storage technology. One thing is for sure: any plan based on restricting access to cheap fuel is doomed to fail from the start, so we have no other choice but to address the problem and create long-term, sustainable solutions.
About the author:
As Chairman of the Rolton Group, Peter Rolton provides high-level strategic advice to a range of governmental, public sector and commercial clients. He is an acknowledged specialist in the renewable energy sector, and a passionate advocate of informed debate.
Peter holds particular expertise in the areas of site-wide energy planning, zero carbon power generation, low carbon design, carbon offsetting and the application of renewable technology. He has acted as a Government advisor on numerous consultations and white papers, presenting to the Secretary of State on a number of occasions on the subject of renewable planning and public sector engagement. He has worked as a strategic partner with some of the world's largest and most successful blue-chip companies.
Peter is both a chartered building services engineer and a chartered member of the Institute of Energy, and has gained accreditation under the Carbon Trust Consultant Accreditation Scheme for solution development, with particular expertise in the establishment of energy strategies. He has been the architect of the path through which Rolton Group has addressed the challenges of renewables, carbon and the built environment.
Photo: rachelmolenda via Flickr
Further reading:
Study: majority of fossil fuel reserves must remain unburnt
Harvard increases fossil fuel investment despite calls to divest
Guardian Media Group commits to divesting from fossil fuels
Oxford graduates 'give back' degree to protest over fossil fuels investment
Scottish universities criticised for arms and fossil fuel investments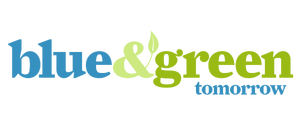 7 New Technologies That Could Radically Change Our Energy Consumption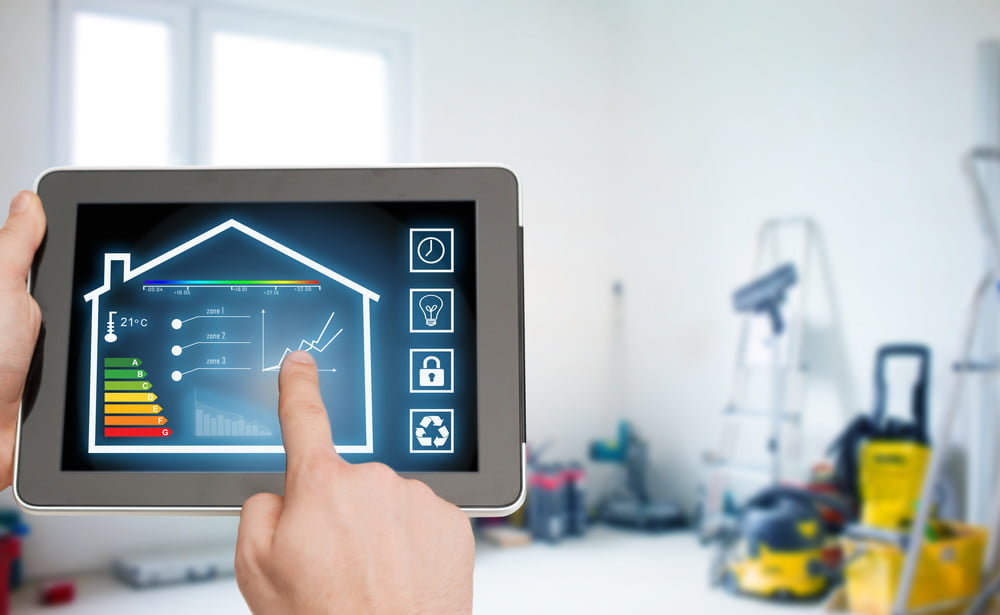 Most of our focus on technological development to lessen our environmental impact has been focused on cleaner, more efficient methods of generating electricity. The cost of solar energy production, for example, is slated to fall more than 75 percent between 2010 and 2020.
This is a massive step forward, and it's good that engineers and researchers are working for even more advancements in this area. But what about technologies that reduce the amount of energy we demand in the first place?
Though it doesn't get as much attention in the press, we're making tremendous progress in this area, too.
New Technologies to Watch
These are some of the top emerging technologies that have the power to reduce our energy demands:
Self-driving cars. Self-driving cars are still in development, but they're already being hailed as potential ways to eliminate a number of problems on the road, including the epidemic of distracted driving ironically driven by other new technologies. However, even autonomous vehicle proponents often miss the tremendous energy savings that self-driving cars could have on the world. With a fleet of autonomous vehicles at our beck and call, consumers will spend less time driving themselves and more time carpooling, dramatically reducing overall fuel consumption once it's fully adopted.
Magnetocaloric tech. The magnetocaloric effect isn't exactly new—it was actually discovered in 1881—but it's only recently being studied and applied to commercial appliances. Essentially, this technology relies on changing magnetic fields to produce a cooling effect, which could be used in refrigerators and air conditioners to significantly reduce the amount of electricity required.
New types of insulation. Insulation is the best asset we have to keep our homes thermoregulated; they keep cold or warm air in (depending on the season) and keep warm or cold air out (again, depending on the season). New insulation technology has the power to improve this efficiency many times over, decreasing our need for heating and cooling entirely. For example, some new automated sealing technologies can seal gaps between 0.5 inches wide and the width of a human hair.
Better lights. Fluorescent bulbs were a dramatic improvement over incandescent bulbs, and LEDs were a dramatic improvement over fluorescent bulbs—but the improvements may not end there. Scientists are currently researching even better types of light bulbs, and more efficient applications of LEDs while they're at it.
Better heat pumps. Heat pumps are built to transfer heat from one location to another, and can be used to efficiently manage temperatures—keeping homes warm while requiring less energy expenditure. For example, some heat pumps are built for residential heating and cooling, while others are being used to make more efficient appliances, like dryers.
The internet of things. The internet of things and "smart" devices is another development that can significantly reduce our energy demands. For example, "smart" windows may be able to respond dynamically to changing light conditions to heat or cool the house more efficiently, and "smart" refrigerators may be able to respond dynamically to new conditions. There are several reasons for this improvement. First, smart devices automate things, so it's easier to control your energy consumption. Second, they track your consumption patterns, so it's easier to conceptualize your impact. Third, they're often designed with efficiency in mind from the beginning, reducing energy demands, even without the high-tech interfaces.
Machine learning. Machine learning and artificial intelligence (AI) technologies have the power to improve almost every other item on this list. By studying consumer patterns and recommending new strategies, or automatically controlling certain features, machine learning algorithms have the power to fundamentally change how we use energy in our homes and businesses.
Making the Investment
All technologies need time, money, and consumer acceptance to be developed. Fortunately, a growing number of consumers are becoming enthusiastic about finding new ways to reduce their energy consumption and overall environmental impact. As long as we keep making the investment, our tools to create cleaner energy and demand less energy in the first place should have a massive positive effect on our environment—and even our daily lives.
Responsible Energy Investments Could Solve Retirement Funding Crisis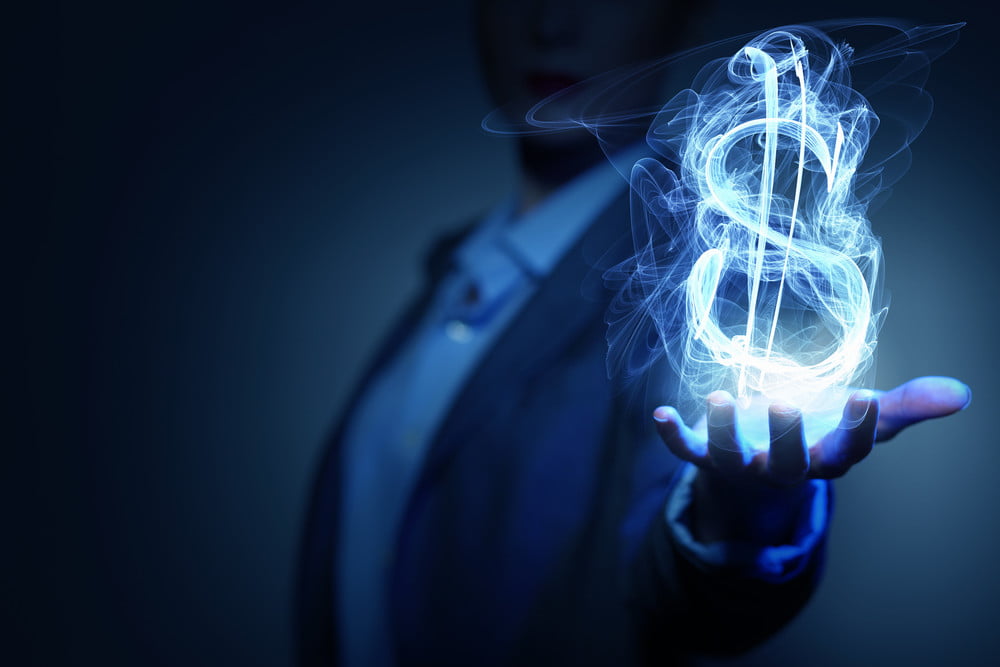 Retiring baby-boomers are facing a retirement cliff, at the same time as mother nature unleashes her fury with devastating storms tied to the impact of global warming. There could be a unique solution to the challenges associated with climate change – investments in clean energy from retirement funds.
Financial savings play a very important role in everyone's life and one must start planning for it as soon as possible. It's shocking how quickly seniors can burn through their nest egg – leaving many wondering, "How long your retirement savings will last?"
Let's take a closer look at how seniors can take baby steps on the path to retiring with dignity, while helping to clean up our environment.
Tip #1: Focus & Determination
Like in other work, it is very important to focus and be determined. If retirement is around the corner, then make sure to start putting some money away for retirement. No one can ever achieve anything without dedication and focus – whether it's saving the planet, or saving for retirement.
Tip #2: Minimize Spending
One of the most important things that you need to do is to minimize your expenditures. Reducing consumption is good for the planet too!
Tip #3: Visualize Your Goal
You can achieve more if you have a clearly defined goal in life. This about how your money can be used to better the planet – imagine cleaner air, water and a healthier environment to leave to your grandchildren.
Investing in Clean Energy
One of the hottest and most popular industries for investment today is the energy market – the trading of energy commodities. Clean energy commodities are traded alongside dirty energy supplies. You might be surprised to learn that clean energy is becoming much more competitive.
With green biz becoming more popular, it is quickly becoming a powerful tool for diversified retirement investing.
The Future of Green Biz
As far as the future is concerned, energy businesses are going to continue getting bigger and better. There are many leading energy companies in the market that already have very high stock prices, yet people are continuing to investing in them.
Green initiatives are impacting every industry. Go Green campaigns are a PR staple of every modern brand. For the energy-sector in the US, solar energy investments are considered to be the most accessible form of clean energy investment. Though investing in any energy business comes with some risks, the demand for energy isn't going anywhere.
In conclusion, if you want to start saving for your retirement, then clean energy stocks and commodity trading are some of the best options for wallets and the planet. Investing in clean energy products, like solar power, is a more long-term investment. It's quite stable and comes with a significant profit margin. And it's amazing for the planet!