New Christmas Gift Guide Makes Supporting British Social Enterprises Easy For Businesses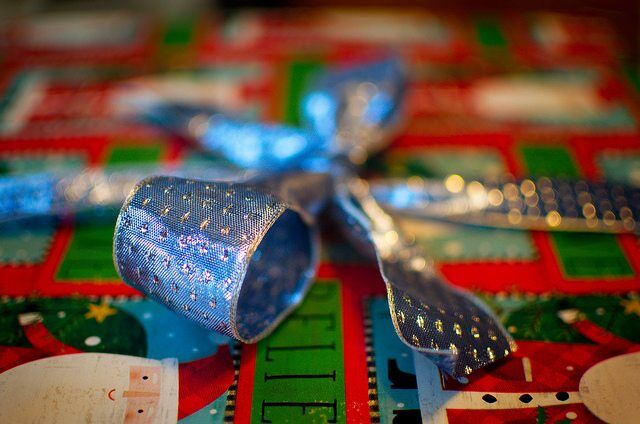 'Buying social' is being promoted to businesses this Christmas to support Britain's Social Enterprises.
These organisations reinvest their profits for good to deliver on their social or environmental mission, which might be getting homeless people off the streets, creating jobs for young people with autism or reducing the amount of waste that goes to landfill.
Social Enterprise UK has launched the Christmas Gift Guide, which features gifts for him, for her, for children and for colleagues. The products include handmade luxury chocolates, footballs, socks, wallets, jewellery, luxury notebooks, prints for the home and mugs.
The guide can be shared with teams and colleagues across a business, who can use their spending power to transform lives this Christmas. Those getting on board include a pioneering group of businesses who are taking part in the Buy Social Corporate Challenge – a ground-breaking initiative which will see the firms aim to spend £1 billion with social enterprises by 2020.
Part of the Challenge involves raising awareness about the benefits of buying from social enterprises amongst employees. The founding partners of the Corporate Challenge are Interserve, Johnson & Johnson, PwC, RBS Group, Santander, Wates, and Zurich.
Peter Holbrook CBE, Chief Executive of Social Enterprise UK, said:
"With the festive season approaching there us a real opportunity for businesses to think about the impact of their spending decisions.
This guide is ideal for corporate gifts – and when you buy from a social enterprise you're getting a quality product, which comes wrapped in goodness and social impact.
"What's more, this spend is money that businesses are spending anyway – it doesn't just make moral sense, it makes business sense too."
Hugh Chamberlain, Corporate Social Responsibility Head, Johnson & Johnson, said:
"At Johnson & Johnson we are committed to raising the profile of social enterprises to enable them to grow and create more social impact. We've already pledged £15 million of our procurement spend with the sector by 2020 and are a founding partner on the Buy Social Corporate Challenge. The new Christmas guide is full of products for people of all ages, each one with an inspirational story behind it. We'll be urging our employees to make the most of it."
Dave Oates, Group Supply Chain Director, Wates Group, said:
"As one of the UK's leading construction companies, Wates is passionate about working with social enterprises, bringing them into our supply chains and buying from them wherever possible. It is our ambition to have a social enterprise working on every one of our projects and to spend £20m with the social enterprise sector by 2020. This gift guide shows that buying social extends beyond the construction site and into our everyday lives. It's a great way to engage all of our employees who can support the life-changing work carried out by social enterprises."
Social enterprises in the gift guide – available to view at www.socialenterprise.org.uk – include:
Harry Specters – Chocolate
Award winning chocolates made by a social enterprise which creates employment opportunities for young people with autism. They are involved in every aspect of the business – from making and packaging the products to administration, design and photography.
Global Seesaw – Clothing and Jewellery
Global Seesaw seeks to make and see transformation, especially for women exploited by human trafficking and prostitution around the world. It does this through creating freedom from exploitation through sustainable employment. All profits are reinvested to bring greater change.
Change Please – Coffee
Change Please empower homeless people in the UK with the skills, equipment and speciality beans they need to become fully-fledged baristas so they can serve coffee that tastes good, and does good too.
Bella Kinesis – Yoga gear
For every item sold, Bella Kinesis provides one month's business education for a woman in rural India through its partnership with the Mann Deshi Foundation. The Foundation teaches women crafts, accountancy and management skills so they can become self-sufficient.
Soap Co – Luxury soaps
The Soap Co. is part of CLARITY, the oldest social enterprise in the UK, which was founded in 1854 to employ, train and support people with disabilities. It currently employs more than 100 blind, disabled or otherwise disadvantaged people across the country and every soap purchase creates social impact for its staff.
Studio 306 – ceramics
Studio 306 is an arts studio, based in London, where mental health recovery is aided through the creative process. Working with local disadvantaged individuals, the studio offers teaching, mentoring and access to an equipped studio space across four disciplines of ceramics, textiles, screen printing and Sterling Silver jewellery making.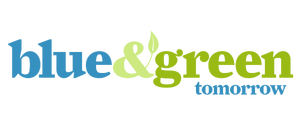 Green Tech Start-Ups: Are they the Future?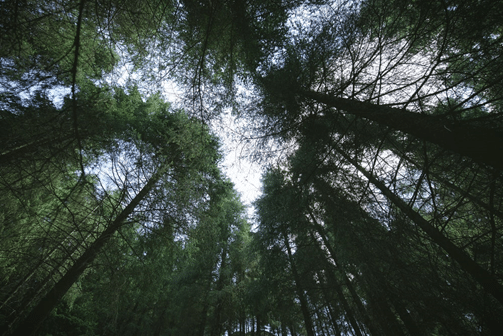 Endless innovations are occurring in green companies, reinventing the industries they belong to. Gradually, they are beginning to amass more success and popularity. Consequently, these factors serve as a good indicator for green technology businesses, and their development must begin somewhere.
Green tech start-ups boast a wide array of opportunities for the economy and environment, while boosting recruitment openings with valuable services. While the technology industry is littered with high revenues and competition, the green tech start-ups are the clear sign of a cleaner future.
Fulfilling a Genuine Need
Many tech companies will market themselves as the ultimate tech giants to shift stock and make profit. As they all vie for attention through warped corporate rhetoric, there is only one ethical winner; the start-up green tech company.
Some argue that mainstream tech businesses have grown far too big, branching out into other industries and standing between the consumer and practically everything they do. However, green tech start-ups go beyond the shallow ambitions of a company, answering a call to sincerely help the customer and climate in any way they can. Of course, this is an attractive business model, putting customers at ease as they contribute to a humanitarian cause that is genuine through and through.
After all, empathy is a striking trait to have in business, and green tech start-ups maintain this composure by their very nature and purpose.
Creating Opportunities
Despite the pursuits for clean energy still needing more awareness, green tech is an area that is ripe for contribution and expansion. There's no need to copy another company or be a business of cheap knockoffs; green tech start-ups can add a new voice to the economy by being fresh, fearless and entrepreneurial.
Technology is at its most useful when it breaks new ground, an awe that eco-friendly innovations have by default in their operations. Of course, green tech start-ups have the chance to build on this foundation and create harmony instead of climate crisis. Ultimately, the tech advancements are what revolutionise clean energy as more than an activist niche, putting theory into practice.
Despite the US gradually becoming more disengaged with green technology, others such as China and Canada recognise the potential in green technology for creating jobs and growth in their respective economies. The slack of others spurs them on, which creates a constant influx of prospects for the green tech sector. Put simply, their services are always required, able to thrive from country to country.
A Fundamental Foresight
Mainstream technology can seem repetitive and dull, tinkering with what has come before rather than turning tech on its head. Since 2011, technology has been accused of stagnation, something which the internet and petty app services seem to disguise in short reaching ideas of creativity.
However, green tech start-ups aren't just winging it, and operate with a roadmap of climate change in the years ahead to strategize accordingly. In other words, they aren't simply looking to make a quick profit by sticking to a trend, but have the long-term future in mind. Consequently, the green tech start-up will be there from the very start, building up from the foundational level to only grow as more and more people inevitably go green.
They can additionally forecast their finances too, with the ability to access online platforms despite the differing levels of experience, keeping them in the loop. Consequently, with an eye for the future, green tech startups are the ones who will eventually usher in the new era.
Green Companies Find Innovative Ways to Generate Capital to Expand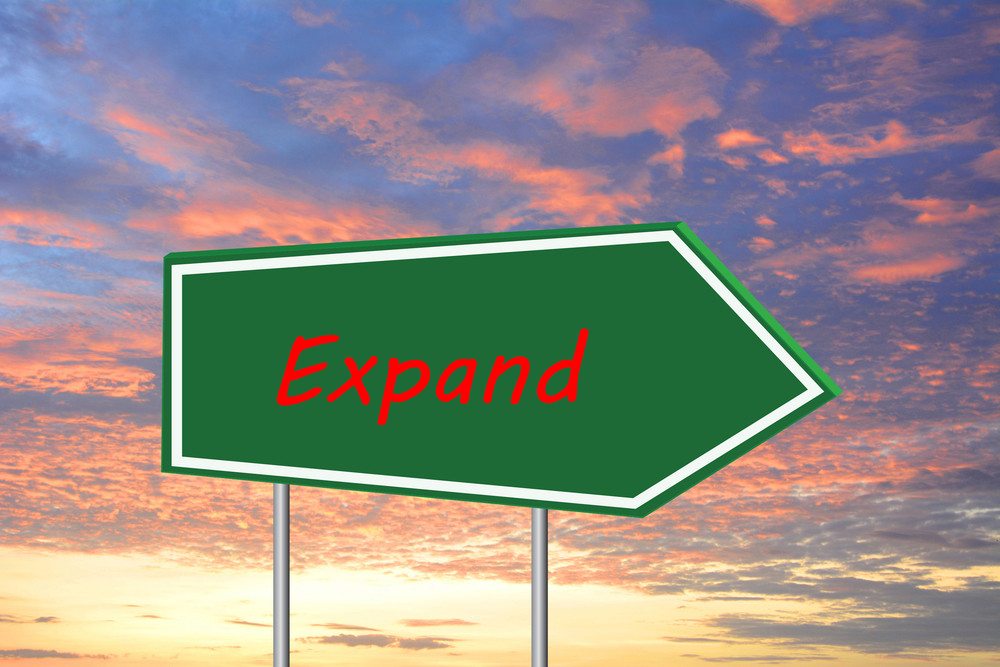 Green business is a booming opportunity for shrewd, environmentally conscious entrepreneurs. According to a white paper by the Association for Enterprise Opportunity, green businesses in the food service industry and other verticals are growing up to seven times faster than their conventional competitors.
"Green market segments in the United States are growing fast. Growth rates of "green" segments are outpacing conventional segments in every industry where we collected data – for example, over the decade ending in 2011, the U.S. organic food category grew at a rate of 238% compared to 33% growth for the overall food market, and most forecasts indicate that the shift to green will only accelerate across industries. Green business opportunities will be even more prolific over the next few years, because millennials are placing greater emphasis on environmentally friendly solutions."
Unfortunately, many promising green companies are struggling to generate revenue. They need to be more creative to find funding opportunities in 2017.
Funding challenges green businesses face
After the financial crisis struck in 2008, banks and other traditional lending institutions became much more conservative about lending money. Many green businesses turned to grants provided by the Obama administration for funding. However, most of those grants have since been suspended under the Trump administration. Congress had difficulty resuming them, because most of the green businesses that were funded had a lower survival rate than the national average.
Without funding from either traditional banks or government grants, green businesses were forced to look for other financing options. Here are some options they have available.
Other lending institutions
While corporate banks are less likely to finance new businesses these days, many smaller financial institutions are more likely to assume the risk. Specialty lending institutions and credit unions with a strong social mission are often willing to invest in promising green businesses.
However, these lenders still require perspective borrowers to submit formal business plans and proposals on how they will use their funding. Too many of them have been burned by poorly managed green companies, so they must be cautious with lending to them.
Foreign lenders
Many other countries are more invested in green development than the United States. Companies with a presence in Norway or other European countries should consider seeking loans from lenders in those jurisdictions, such as Lånemegleren.
Green bonds
Green bonds are new financial instruments that have been developed specifically for financing green businesses. The Climate Bond Standard introduced a number of policies to ensure green bonds would be safe for investors and a reliable funding opportunity for green businesses around the world. By balancing the needs of both stakeholders, they have helped facilitate green financing.
The market for green bonds nearly quadrupled between 2013 and 2014. It rose to over $100 billion in 2015.
Green entrepreneur should find out if their business model is compliant with the climate Bond standard. They may be able to tap a growing source of funding.
Crowdfunding
Crowdfunding is another very popular way for all types of businesses to generate capital. Green businesses tend to benefit more than most other organizations, because crowdfunding investors tend to be more socially conscious. They are more eager to invest in companies that align with their outlooks on social causes. Since consumers are becoming more concerned about climate change and environmental preservation, they are more willing to invest in green businesses.