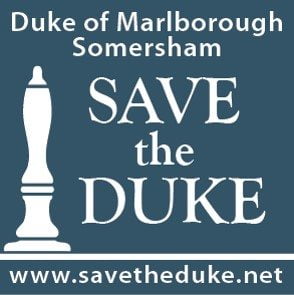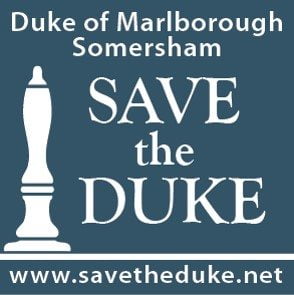 Crowdfunding in the face of pub closures – Suffolk community raise over £175,000 to save The Duke of Marlborough
With a record 29 pubs closing each week, some communities are fighting back to keep their pubs open using the power of the crowd – including a group of volunteers in Somersham in the heart of rural Suffolk.
The community behind the latest pub in the UK to crowdfund a community share issue has raised over £175,000 in just under a month to "Save The Duke."
Out of 52,000 pubs across Britain, just 35 are community owned, with the Duke of Marlborough fast getting ready to become number 36.
Frances Brace, one of the pioneering volunteers on the project commented: "This fantastic village pub has been offering hospitality for over 500 years – and now is the chance to save it for future generations. With a few more people buying shares we can purchase it from the retired owners and re-open its doors. We're determined to turn it back into the thriving hub of our community – and to make it so good that people will travel some distance to eat, drink and be merry there.
CAMRA, the Campaign for Real Ale commented: "The Duke is a pub that is well worth saving and we hope the community's campaign is not only successful, but inspires others across the UK to take action to save their local. With pubs closing at an alarming rate across the UK it is fantastic to see communities purchasing their local pub rather than see them lost forever."
Dave Boyle, Director of CommunityShares.co.uk added: "Lots of pubs close because their time has passed, but plenty more just need the right kind of owners. This one was successful as a food pub, but the owners have retired and now there's an opportunity to make it welcoming to everyone – not just diners.
"All the community-owned pubs created in the last ten years are still trading, because they've become much more than just pubs. They've responded to what local people want.
Investors in the Duke's community share offer will become shareholders of the pub itself, receive exclusive discounts on food and drink, receive annual interest payments when the pub can afford it and also become eligible for EIS tax relief.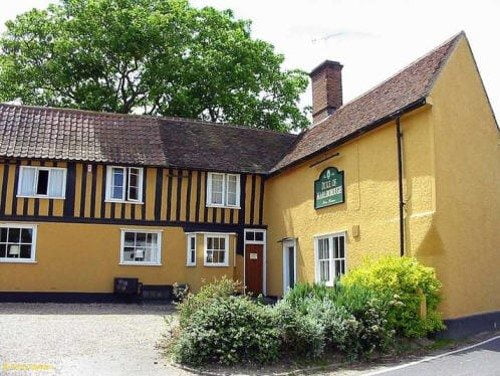 Click here for more information on The Duke of Marlborough crowdfunding campaign. You can also join in the chat online with @helpsavetheduke and @CrowdfunderUK #investintheduke