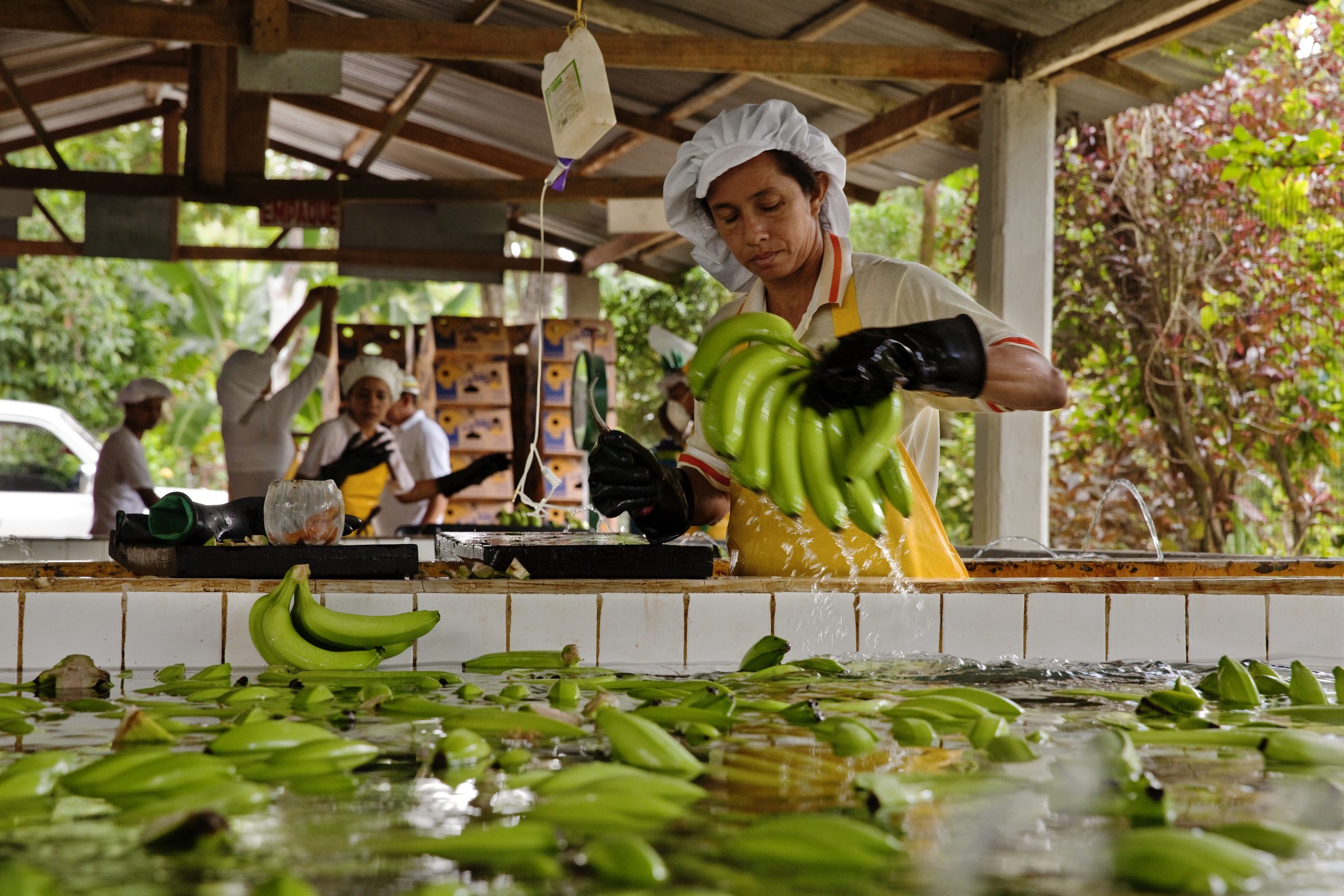 There are several communities around the world whose prosperity depends on bananas. Despite one in three bananas sold in the UK being certified Fairtrade – meaning that farmers are ensured a minimum price and a premium for each box sold – the mainstream market is squeezing resources and keeping farmers trapped in a poverty cycle.
As part of the Fairtrade Fortnight, the Fairtrade Foundation has launched a campaign calling for the retail sector to make the price of bananas fair. It says this has almost halved over the past 10 years, while farmers face rising costs.
The Co-operative, Waitrose and Sainsbury's have committed to selling only Fairtrade bananas, but are at risk of being damaged by the 'price war' led by other retailers.
The Fairtrade Foundation has released a video to show the reality many farmers in South America and Africa face, where fair prices are not paid by supermarkets, despite bananas being the most popular fruit in the UK.
Video password: FTfortnight2014
Banana Wars from Fairtrade Media on Vimeo.
Further reading:
Fairtrade Fortnight: sales of Fairtrade goods hits new £1.78bn record
Fairtrade Fortnight: the great banana 'price war' uncovered
Fairtade Fortnight calls on UK to pay a sustainable price for bananas
The banana dilemma: local or Fairtrade?