Today, September 27, is World Tourism Day – a global celebration of the importance of tourism. Welcoming the 32nd annual event, we couldn't go without nodding towards past successes.
World Tourism Day touched on tourism as an influence in world peace back in 1986, increasing world heritage protection in 1999, and equal rights for women in the tourism industry in 2007. The 2002 event, focusing on eco-tourism as the key to sustainable development, was even boosted by a message from the Vatican.
"We should favour forms of tourism that show greater respect for the environment, greater moderation in their use of natural resources and greater solidarity with local cultures", said the late Pope John Paul II in his message.
"This type of tourism implies a strong ethical motivation based on the norm that the environment is everyone's home and that the good of nature is destined for everyone who enjoys it now and for the generations to come."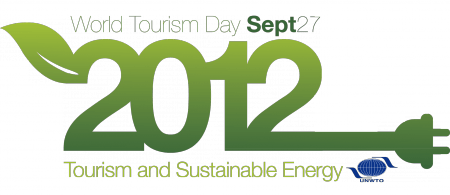 This year's event focuses on tourism and sustainable energy, with celebrations centred in Maspalomas, Gran Canaria. An array of events are planned for the day worldwide, including a thinktank for experts and leaders of energy and hospitality, the official launch of Spain's Hotel Energy Solutions, and even a sustainable energy fair where the latest and greatest in sustainable technologies will be demonstrated. Photo and Twitter competitions from the UN World Tourism Organisation (UNWTO) will take place online, alongside initiatives for an online energy school, and countless other celebrations across the globe!
Strengthening awareness for the values behind the importance of sustainable tourism, the event will bring together the tourism sector and energy stakeholders to work together on the challenges outlined in the UN's millennium development goals, highlighting the social, cultural, political and economical benefits involved. The campaign has already gained $323 billion in support from the UN Conference on Sustainable Development, or Rio+20, with aims to achieve widespread sustainable energy by 2030.
A crucial initiative for the industry, secretary general Taleb Rifai explained that the proposed changes will cut carbon emissions, grow jobs and bring affordable energy to some of the world's most vulnerable communities.
"With international tourist arrivals reaching one billion in 2012, more must be done to guarantee a brighter energy future", he said.
"I urge all tourism stakeholders – governments, business and tourists themselves – to play their part in reaching the UN goal of achieving sustainable energy for all."
If you're stuck for ideas on how to get involved, check out UNWTO's suggestions, which include activities for businesses, travellers and supporters alike.  Why not book an eco-friendly trip? Launch a competition? Or simply make a commitment to change by choosing not to change your towels/linen daily on your holiday. As UN secretary-general Ban Ki-Moon said, "Every action counts".
You can watch the events unravel live with the UNWTO's live streaming available here. Don't forget to follow @UNWTO for tips and updates throughout the day, and use #WTD2012 to join the conversation.
Joanna Keeton is in the final year of an advertising and PR degree at the University of Lincoln. She has a keen interest in pursuing a career in journalism and events, and has a passion for travel and writing.
Further reading:
World Tourism Day set to champion sustainability
Sustainable tourism labelled a 'key trend' by luxury travel network
Sustainable tourism: a passing fad or way of life?