Leading investors reveal the drivers behind investing in sustainable transport.
This article originally appeared in Blue & Green Tomorrow's Guide to Sustainable Transport 2014.
There was something different about last year's Frankfurt Auto Show. As the world's largest motoring event, it is a chance for car manufacturers to show off their new models to industry experts. While in the past gas-guzzling supercars have hogged the limelight, the 2013 edition saw electric and hybrid vehicles take centre stage.
For the first time, every single one of the major manufacturers unveiled at least one hybrid or electric model. BMW pulled the curtain on its i3 and i8, Volkswagen showcased the E-up! and the E-Golf, Mercedes brought along the S 500 plug-in and Audi impressed with its hybrid Sport Quattro. Meanwhile, Japanese manufacturer Toyota – whose Prius model is often held up as the poster child for hybrid technology – devoted its entire stand in Frankfurt to its hybrid range.
Manufacturers are launching electric and hybrid models at a rate of knots – and not just for the fun of it. They're reacting to consumer demand and tougher standards – particularly in the US. Most notably, in 2012 the Obama administration introduced a policy that requires the fuel economy of 90% of vehicles sold in the country by 2050 to be 54.5 miles per gallon (mpg). This one measure is said to dramatically reduce oil consumption and lower carbon dioxide emissions by around 5%.
As well as the models unveiled in Frankfurt last year, Tesla has fast become one of the leading players in the market. Spearheaded by charismatic entrepreneur Elon Musk, co-founder of PayPal, its fully electric luxury saloon car the Model S has been handed numerous awards by the mainstream car world. Asked in 2012 about his motivation for developing electric cars, Musk said, "We need to figure out how to have the things we love, and not destroy the world."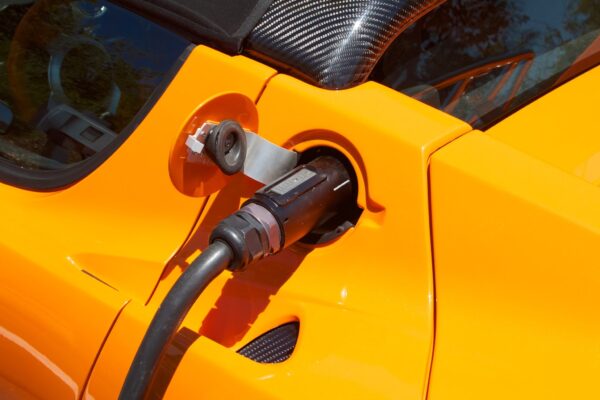 For sustainable investors, the potential electric car revolution is just one of a number of attractive areas around sustainable transport. Tesla, initially quite a volatile stock, posted quarterly profits for the first time in Q1 2013. Meanwhile last month, it surged to its record value. Hyewon Kong – a senior analyst at London-based asset management firm WHEB – says consumer demand is the major driving force behind their success. That said, there are some issues that need ironing out on electric vehicles specifically.
"Electric vehicles won't appear in the mass market yet because of constraints they have. Until we have a real breakthrough in battery technology, I don't think it's going to be a dramatic journey", she says.
WHEB is a specialist in sustainability investing. Its Listed Equity team only invest in companies that are providing solutions to key challenges like climate change, resource shortages and water scarcity. Sustainable transport forms one of the FP WHEB Sustainability fund's nine investment themes.
Because of the rigour with which the WHEB team applies these, it can't invest in original equipment manufacturers – or OEMs – for whom electric or hybrid vehicles only represent a small portion of their overall turnover. But it does look at firms developing batteries (like one of its stocks, Johnson Controls) or others that are going to benefit from the shift towards electric vehicles, such as Umicore, which makes cathodes for batteries for electric cars.
Electric vehicles are not the only area within sustainable transport investment. Kong says there is a "paradigm shift" around improving the fuel efficiency of conventional gasoline engines that WHEB is also keeping a keen eye on.
She adds, "About two or three years ago, we did a review on fuel efficiency. What was surprising for me was how much energy is lost. Only 15% of energy from fuel is used to move the car. The rest is getting lost because of the engine. Running idle also plays a role, as does weight."
In an effort to cut down wasted energy, a lot of work is going into making engines lighter and more efficient. There are companies working on Start-Stop technology which shuts engines off when at a standstill and restarts when the driver's foot is removed from the brake. One such bit of equipment, developed by Johnson Controls, is said to improve fuel efficiency by 3-8%.
Jon Forster, associate director in the listed equities team at another sustainable investor, Impax Asset Management, agrees that transport energy efficiency is a rapidly growing sector.
"Tightening global emissions standards mean that vehicle manufacturers are aiming to produce lighter and more fuel efficient vehicles", he says.
"Ford announced at the recent Detroit Motor Show that its new F-Series pickup truck, the best-selling vehicle in the US for the past three decades, will weigh 700 pounds less than its previous model."
Impax specialises in resource efficiency. Its flagship investment trust, Impax Environmental Markets, returned 32.2% for the last calendar year, compared to its benchmark, the MSCI All Countries World Index, which returned 20.5%. Forster says one of its holdings, Borg Warner, is focused on technologies that improve fuel economy, emissions and performance. He adds, "Their expertise includes engine timing systems, boosting systems and ignition systems, and they are innovators in transmission and all-wheel drive technology – all of which can help improve fuel efficiency."
Elsewhere, car sharing is a big trend. Membership schemes like Zip Car (which merged with UK rival Streetcar in 2010 and was acquired by car rental firm Avis in 2013) – that allow people in urban environments to hire cars as and when they need them – are also viewed as attractive. The recently launched easyCar Club, owned by the people behind easyJet, is another popular choice.
The number of people signed up to such schemes increased by 10% in 2013 to 160,000 in the UK. Some commentators have attributed the increased interest in such schemes to the reason why car sales, post-financial crisis, have been slow to pick up.
Away from cars, bikes and public services like buses are also viewed as important in the sustainable future of transport. The Department for Transport in the UK estimates that over 540,000 journeys are now made by bicycle every day in Greater London alone. This figure doubled between 2000 and 2012.
As the most environmentally-friendly mode of transport (other than walking), manufacturing companies like Shimano (held in the FP WHEB Sustainability Fund) and Giant are sure to benefit from this increased consumer demand in cycling.
But it's not just domestic transport that is being revolutionised. Intermodal transport – where goods are transported using multiple modes of transport – is another trend that sustainable investors are watching.
For reasons both economic and practical, a lot of this kind of work is done by trucks. Rail, historically, wasn't very punctual – whereas trucks were. But with technology now available to improve both the safety and reliability of rail, there could be a sea change on the horizon.
To benefit from such a shift, the FP WHEB Sustainability Fund holds Wabtec, which works to produce safety technology for trains. Kong says even a 1% shift from truck to rail could have a significant positive impact on society.
As for his outlook for the future, Impax's Forster sees a couple of key trends that will shape investment decisions in sustainable transport over the coming years: "Increased focus on fuel efficiency favours existing technologies such as turbocharging, injection control and light weighting, over electric vehicles and hybrid electric vehicles. We expect emissions regulations to continue to tighten, such as the requirement for 54.5mpg by 2025 in the US and an expected limit of 95 grams of CO2 per kilometre by 2024 in the EU."
There are a range of fund managers that see sustainable transport as a key driver in their investment decisions. Other considerations include road safety and the tightening of emissions targets, with a number of companies profiting from technologies that improve safety and make vehicles more environmentally-friendly.
Given transport's contribution to global greenhouse gas emissions, and the range of innovative solutions on hand that need investment to grow to scale, it is not a sector that investors can afford to overlook.
Further reading:
Sustainable transport: why it matters
The road to nowhere: a call to arms for sustainable transport
Norway experiences electric car boom in sustainable transport revolution
The return of the airship: under the bonnet of the world's longest aircraft