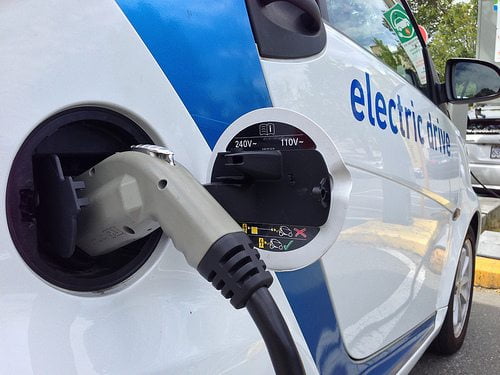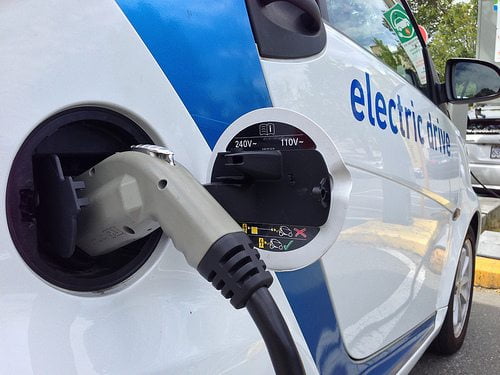 The future of EVs part 2: Which consumer concerns will affect the electric vehicle transition in Europe?
Changing consumer mindset is crucial for electrical technology to progress, says Ulla Pettersson, Advisory Board member for POWER-GEN Europe and Managing Consultant and Founder of E for Energy Management. However, more effort is required to engage consumers and incentivise the transition.
Electric vehicles could feasibly operate as the primary mode of transport today. Even without a smart grid, the technology exists and vehicles are commercially available for purchase. However, as of September 2014, as little as 0.6% of Europe's new car registrations in 2014 were electric vehicles. Clearly there are social barriers that must be broken in order to make electric vehicles a financially viable and attractive option for consumers and kick-start widespread adoption across Europe.
 Cost for consumers
Cost is always a crucial barrier when adopting change and it is especially important for transport. A car is a huge personal economy for people and financial investment plays a big part when deciding whether or not to adopt a new technology.
Recently the oil price in Europe has decreased but this hasn't significantly affected the consumer price as the general public potentially hoped, due to the protection of petrol and diesel taxes. Whilst the situation won't stop the transition to electric vehicles, it will slow down progress as people choose to continue using their cheaper, familiar vehicles that are guaranteed to fulfill their mobility needs, rather than invest in new technology.
The charging energy consumed by electric vehicles is already much less than the energy consumed by motor cars and therefore a very important enabler for countries to reach their climate targets. However, incentives are still required in order to make electric vehicles financially attractive for consumers. As of April 2011, 15 of the 27 European Union member states provide tax incentives. For example, in the UK all electric vehicles are exempt from the London congestion charge, and in Amsterdam taxi drivers are given subsidiaries to purchase an electric vehicle – €5 000 from the City of Amsterdam and €5 000 from the Ministry of Infrastructure and the Environment.
Consumer behaviour
Using electricity to charge cars is a new form of energy consumption that relies on consumer behaviour compatibility to thrive. Energy generation distributors have not had to consider consumer behaviour as a variable for acceptance before, therefore how people will react to using electricity to charge their vehicles is unknown.
Different countries have different attitudes to the expense of electricity, and this will inform whether consumers accept the smart grid technology. For example, in Denmark, a country with some of the highest energy prices in Europe, electricity is considered expensive therefore people may be unsure about using the national grid as a fuel source for cars. In the UK or Sweden, on the other hand, electricity is relatively cheap, and the concept of repeatedly charging devices is already widely accepted, therefore the switch to electric vehicles is more probable.
Whilst consumer behaviour for charging cars with electricity has yet to be established, it is an opportunity to redefine public service offerings. For example, charging points could be established in locations that enable the integration of charging into everyday activities. Converting existing petrol stations at supermarkets is an obvious option but charging points could also be installed at shopping centres and leisure centres. In this way everyday activities are given added value to drivers – if someone is already shopping or at the gym, charging the car uses its stationary time more effectively and encourages guaranteed custom for public services through convenience and efficient time management.
This shift in energy consumption pivots on a change in consumer mindset – but this will be difficult to implement and could take considerable time. In addition, regardless of whatever vehicles technicians design and produce, customers may surprise the market with new demands due to the consumptive nature of electricity usage. The power industry, then, needs to invest in the electrical technology and install vital infrastructure in order to enable the inevitable consumer innovation as people adapt the technology to their own needs. This will make the technology more attractive and encourage consumers across Europe to embark on electric driving.
About POWER-GEN Europe
The drastic change in the power sector caused by the moves towards a decarbonised energy sector and a green society requires new approaches, new products and new skills. The POWER-GEN Europe conference and exhibition will take place on 9-11 June, 2015 at the Amsterdam RAI in the Netherlands. It remains the destination of choice for stakeholders to gain and exchange key insights and learning as all aspects of Europe's energy transition come under the spotlight. Utilities, equipment producers, service providers, city energy co-ordinators, consultancy firms, financiers, data handlers and grid operators will share their experiences and knowledge, and discuss the industry's current and future needs. For more information and to register for the event visit:  www.powergeneurope.com
Photo: Paul Krueger via flickr
We're live on Crowdcube. To own a share in our tomorrow, click here.
#investaware