Big Sustainability Ideas Triumph: COINS Construction Industry Grand Challenge

Construction Industry Solutions Ltd (Slough, Berkshire) has revealed the winners for the inaugural COINS Construction Industry Grand Challenge (CCIGC) at the Grand Final Gala Dinner & Awards Ceremony.
The first of the night's winners was Jacob Johnson from the USA who won the New and Emerging Technologies award. Jake's big idea was on Solar Desalination, involving the purification of salt or fresh water without the grid and simultaneously providing a sustainable energy source. Solar Desalination takes inspiration from the earth's precipitation cycles and Jake's idea replicates that process in an innovative community-level system.
Jake is an architectural designer and engineer who is dedicated to projects surrounding sustainable engineering and building. Jake secured a place at Singularity University's 7 day Executive Program.
Jake commented on his big idea, saying, "I am 100% dedicated to sustainable engineering and using my time to resolve environmental issues. I primarily want to focus on the drought that is devastating wildlife and threatening the economic stability of the California coastal farming region. With enough of these Solar Desalination systems around the world, millions of lives could be saved and help to ensure California's economy remains stable."
The second big winner of the night was Toby Quirk from the UK, who won the Leadership 35 award. Toby's idea centred on improving the environmental impact of construction in the residential sector, by creating government schemes to enforce and reward the development and purchase of greener homes.
Toby is on the graduate scheme at Taylor Wimpey Plc and has a BSc in Construction Commercial Management and MSc in Quantity Surveying. Toby wins a place on the Postgraduate Certificate course at the University of Cambridge Institute for Sustainability Leadership.
When asked about his idea and winning Leadership 35, Toby responded, "This idea will change the way sustainability is viewed by the nation. The aim is to create, at volume, homes that produce more energy than they use throughout their life cycle. The development of sustainable homes will be seen as a real commercial opportunity for everyone involved. This idea will benefit supply-chain, developers, local governments and most importantly customers, increasing the quality of their lives."
Robert Brown Chairman of the COINS Grand Challenge committee, added, "We received some impressive entries for the COINS Construction Industry Grand Challenge. The big ideas from Jake and Toby really stuck out because of the impact they would have on society and the construction industry. Both of these ideas gained recognition from the judging panel and we look forward to supporting both winners with their ambition and determination to help solve society's hardest problems."
The 3rd big award of the evening was won by Hermione Crease, cofounder of PurrMetrix, a company which uses the Internet of Things and data analytics to help improve the performance of HVAC (heating, ventilating, and air conditioning) in commercial buildings. This will help to reduce the level of energy used by HVAC systems in the built environment.
Hermione scooped the Bouygues UK Special R&D Award, which gives the opportunity for PurrMetrix's idea to be taken forward as part of Bouygues UK' corporate R&D programme.
Hermione Crease commented on her award, "I am thrilled to have won and we are looking forward working with Bouygues UK to take this idea forward. The Internet of Things is a widely discussed topic, but in construction it has the potential to drive a much greater level of efficiency in heating and cooling systems. By heat-mapping buildings in real time, PurrMetrix identifies when and where problems arise, so facilities management can easily identify any problems."
The award was handed to Hermione by Aleksandra Njagulj, Head of Sustainability and Innovation at Bouygues UK, she commented "The industry's made great strides in improving the energy performance of buildings through design and construction. However, information around the actual use of buildings and their energy performance once occupied is still very much the Holy Grail. I'm excited about Hermione's idea which, in conjunction with the Internet of Things, could really help us to bridge that gap. This detailed insight into the world of buildings once they are in use will allow us to build on the solid work we've already done and make even more informed choices earlier in the build process, optimising for maximum efficiency."
Aleksandra Njagulj presented two additional awards of 3-month paid internships to Tim Errington (UK) and Alex C.Y. Wong (Malaysia).
Runners up in the Grand Challenge include Toby Ferenczi (UK), in the New and Emerging Technologies category, and Anielle Guedes (Brazil), for theLeadership 35 award.
The full shortlist of finalists and their big ideas is available on the COINS website.
This COINS Construction Industry Grand Challenge was open to anyone who had a big idea that could positively impact the lives of millions of people, by improving energy consumption and/or sustainability leadership in construction.
The competition offered two challenges, each with a unique prize. The first challenge – "New and Emerging Technologies" – relates to uncovering a big but viable technology-based idea that will significantly reduce energy consumption at any or all stages in the lifecycle of built assets. The second challenge – "Leadership 35" – is for people under 35 who have the vision and personal qualities to bring a new approach to sustainability leadership within the construction industry.
On the judging panel and attending that evening was Larry Sullivan, Derek Leaver and Robert Brown of COINS, Aleksandra Njagulj (Bouygues UK), Ian Heasman (Taylor Wimpey), Thomas Lau (Laing O'Rourke), Christopher Dyson (Carillion), Dr Deborah Morecroft (NanoFab Tools), Mike Halsall (Singularity University), Catherine Tilley and Dr Louise Driffill (University of Cambridge Institute for Sustainability Leadership), and Ben Haldin (Fulcro Engineering).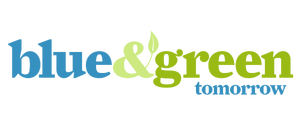 A Good Look At How Homes Will Become More Energy Efficient Soon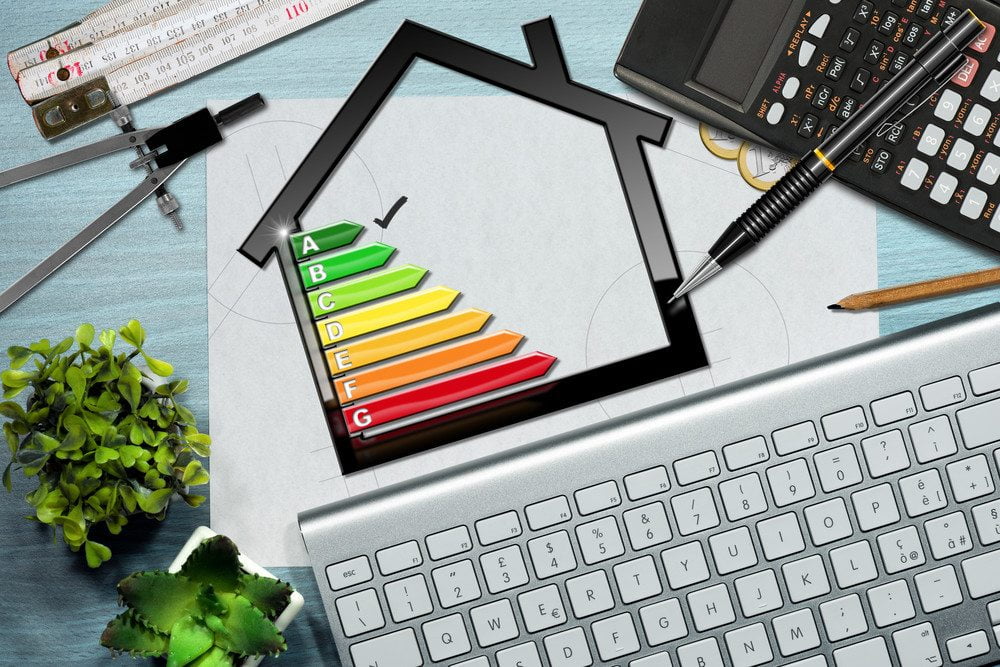 Everyone always talks about ways they can save energy at home, but the tactics are old school. They're only tweaking the way they do things at the moment. Sealing holes in your home isn't exactly the next scientific breakthrough we've been waiting for.
There is some good news because technology is progressing quickly. Some tactics might not be brand new, but they're becoming more popular. Here are a few things you should expect to see in homes all around the country within a few years.
1. The Rise Of Smart Windows
When you look at a window right now it's just a pane of glass. In the future they'll be controlled by microprocessors and sensors. They'll change depending on the specific weather conditions directly outside.
If the sun disappears the shade will automatically adjust to let in more light. The exact opposite will happen when it's sunny. These energy efficient windows will save everyone a huge amount of money.
2. A Better Way To Cool Roofs
If you wanted to cool a roof down today you would coat it with a material full of specialized pigments. This would allow roofs to deflect the sun and they'd absorb less heat in the process too.
Soon we'll see the same thing being done, but it will be four times more effective. Roofs will never get too hot again. Anyone with a large roof is going to see a sharp decrease in their energy bills.
3. Low-E Windows Taking Over
It's a mystery why these aren't already extremely popular, but things are starting to change. Read low-E window replacement reviews and you'll see everyone loves them because they're extremely effective.
They'll keep heat outside in summer or inside in winter. People don't even have to buy new windows to enjoy the technology. All they'll need is a low-E film to place over their current ones.
4. Magnets Will Cool Fridges
Refrigerators haven't changed much in a very long time. They're still using a vapor compression process that wastes energy while harming the environment. It won't be long until they'll be cooled using magnets instead.
The magnetocaloric effect is going to revolutionize cold food storage. The fluid these fridges are going to use will be water-based, which means the environment can rest easy and energy bills will drop.
5. Improving Our Current LEDs
Everyone who spent a lot of money on energy must have been very happy when LEDs became mainstream. Incandescent light bulbs belong in museums today because the new tech cut costs by up to 85 percent.
That doesn't mean someone isn't always trying to improve on an already great invention. The amount of lumens LEDs produce per watt isn't great, but we've already found a way to increase it by 25 percent.
Maybe Homes Will Look Different Too
Do you think we'll come up with new styles of homes that will take off? Surely it's not out of the question. Everything inside homes seems to be changing for the better with each passing year. It's going to continue doing so thanks to amazing inventors.
ShutterStock – Stock photo ID: 613912244
IEMA Urge Government's Industrial Strategy Skills Overhaul To Adopt A "Long View Approach"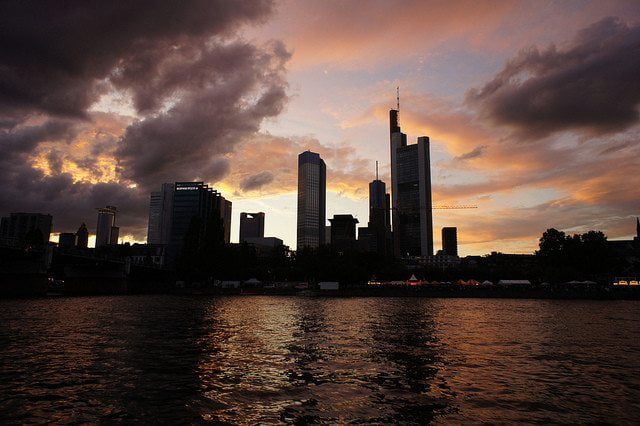 IEMA, in response to the launch of the Government's Industrial Strategy Green Paper, have welcomed the focus on technical skills and education to boost "competence and capability" of tomorrow's workforce.
Policy experts at the world's leading professional association of Environment and Sustainability professionals has today welcomed Prime Minister Teresa May's confirmation that an overhaul of technical education and skills will form a central part of the Plan for Britain – but warns the strategy must be one for the long term.
Martin Baxter, Chief Policy Advisor at IEMA said this morning that the approach and predicted investment in building a stronger technical skills portfolio to boost the UK's productivity and economic resilience is positive, and presents an opportunity to drive the UK's skills profile and commitment to sustainability outside of the EU.
Commenting on the launch of the Government's Industrial Strategy Green Paper, Baxter said today:
"Government must use the Industrial Strategy as an opportunity to accelerate the UK's transition to a low-carbon, resource efficient economy – one that is flexible and agile and which gives a progressive outlook for the UK's future outside the EU.
We welcome the focus on skills and education, as it is vital that tomorrow's workforce has the competence and capability to innovate and compete globally in high-value manufacturing and leading technology.
There is a real opportunity with the Industrial Strategy, and forthcoming 25 year Environment Plan and Carbon Emissions Reduction Plan, to set long-term economic and environmental outcomes which set the conditions to unlock investment, enhance natural capital and provide employment and export opportunities for UK business.
We will ensure that the Environment and Sustainability profession makes a positive contribution in responding to the Green Paper."