UK Government Confirms Fifth Carbon Budget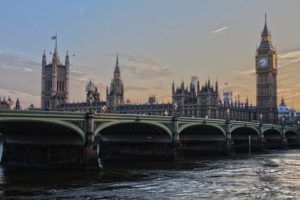 Today Amber Rudd, UK Energy and Climate Secretary, announced the Government will set out the fifth carbon budget in line with recommendations from the Committee on Climate Change. The announcement proposed a 57% reduction in carbon emissions from 1990 levels from 2027 to 2032. This emissions reduction should leave the UK on track to meet the Climate Change Act target of an 80% reduction in emissions by 2050.
Amber Rudd's announcement gives the renewables industry and investors more long-term confidence, but will need to be backed up by supportive policies that will unlock finance in much needed new energy infrastructure.
The Committee on Climate Change has also today published its annual progress report to Parliament on meeting the carbon budgets. The report claims that progress towards meeting the carbon budgets is slowing, and new policies are needed across a range of sectors, particularly building energy efficiency and low carbon heat.
The Government is expected to publish a Carbon Plan later in the year which will outline how the UK will achieve the fourth and fifth carbon budgets.
Organisations from the climate change, renewables, and energy sectors commented on the news today.
John Alker, Campaigns and Policy Director at UK Green Building Council, said: "Government's announcement today that it will adopt an ambitious fifth carbon budget provides timely reassurance for business in the aftermath of a Brexit vote, that the UK remains committed to its world-leading climate change targets. The Secretary of State is providing some welcome leadership in the midst of the current political turmoil.
"However, aspiration needs to be followed by action. The Committee on Climate Change lays bare the very large hole in the Government's carbon reduction plans, which is particularly cavernous in the buildings sector. This can hardly come as a surprise after the scaling back of ECO and FITs, scrapping of the Green Deal without a replacement and the U-turn on zero carbon homes.
"To fulfil our carbon commitments, and just as importantly, to make the most of global market opportunities, we need to put strong and stable Government policy on energy efficiency centre stage. The Carbon Plan later this year must provide businesses with the confidence to invest in low carbon technologies and new business models which can deliver a low carbon built environment."
Christian Aid's Senior UK Political Advisor, Tom Viita, said: "The fifth carbon budget must be a rallying call to action across government to get back on track with our climate change promises. Since 190 countries pledged action on climate change in last year's Paris Agreement, the world is firmly on a low-carbon footing. The race is now on as China, the USA and other countries move ahead with surprising speed.
"The UK is well positioned to thrive in the low-carbon future. The fifth carbon budget charts a path to a very low-carbon Britain over the next 15 years, but this must not just be words on the page, but a commitment to action across the UK.
"Parliament must move quickly and decisively to pass the fifth carbon budget today and show that, despite the political turmoil, there remains robust cross-party support for the actions to address climate change.
"Importantly, today the Climate Change Committee has spelled out how current policies fall far short of what is needed: so the Government must move decisively this autumn to put in place serious policies that will restore the confidence of businesses, investors and international allies that Britain will take the lead in a low-carbon world.
"We welcome the Government's decision to accept in full the advice of the Climate Change Committee. Anything less than this recommended level of ambition would be a betrayal of the needs of the world's poorest people, who need every country to play its part in this global challenge.
"We are already seeing the impacts on climate change around the world, not only on the poorest communities suffering crop failures, spreading viruses and extreme weather, but even on our own shores.
"The UK's forthcoming climate risk assessment will outline more actions that need to be taken to keep communities safe. The UK is playing a leading role in helping those overseas adapt to the changing climate. It should do the same at home."
Juliet Davenport, climate change expert and CEO of renewable energy company, Good Energy, said: "We welcome today's commitment to deal with the threat of climate change, which has never been more urgent.
"Things have to change and we need a clear policy framework to ensure that more people and businesses are able to choose renewable energy. The move to a 100% renewable future is happening. This carbon budget should give a clear signal that renewables are back, and are still an attractive investment."
James Court, Head of Policy and External Affairs at Renewable Energy Association, said: "The fundamentals of energy have not changed post-referendum, we still need new generation that is cost effective, low carbon and secure. 
"This would be the worst time for the government to row back or U-turn on existing commitments, which would be toxic to inward investors. So this is a positive first step, but will need to be backed up by a robust energy plan by the end of the year.
"The referendum has been a shock to economy, yet we still have a looming energy gap. Renewables will be easier to finance than larger centralised projects, will give the UK energy security and price stability, as well as boost new technology jobs and inward investment."
Jonathan Church, Lawyer at ClientEarth, said: "We welcome the Government's announcement today on the fifth carbon budget. Amidst the current political turmoil, the Government is sending a very important signal by reaffirming its commitment to cutting carbon emissions through the Climate Change Act, and to staying – if only just – on the path recommended by the Committee on Climate Change to meeting its 2050 emissions reduction target. The Paris Agreement is only six months old and the need for all countries to tackle climate change becomes ever more urgent.
"Today has brought valuable certainty in uncertain times. However, significant challenges remain. First, the fifth carbon budget must be passed in law immediately. It is understandable in the current climate that political logistics may delay this by a day or two. However, the Act gives an unambiguous deadline for setting the budget and this cannot be allowed to slip. Secondly, in the coming months, a new, credible and coherent set of policies needs to be prepared to deliver the emissions cuts that the UK is committed to. This new carbon budget gives Government and campaigners the boost they need to start working in earnest towards that goal."
Martin Baxter, IEMA's Chief Policy Advisor, said: "This decision comes at a critical time for the UK and provides much needed clarity on the long-term direction of travel towards a low-carbon economy. 
"Post Brexit, our future prosperity is increasingly dependent on us seizing the opportunity to make the necessary changes to address long-term sustainability challenges.  Climate change is a defining issue of our time and significant opportunities exist to create jobs, boost productivity and enhance competitiveness by reducing our carbon emissions," he continued.
"Achieving the 2030 target will require concerted action and investment.  The recent referendum vote for the UK to leave the EU makes the job harder but not impossible.  The true test of climate leadership is about sustaining the implementation of policies to achieve long-term climate goals.  This decision on the fifth carbon budget provides the basis for giving confidence for investment, innovation, progressive transformation and effective action over the long-term.  It must also be reinforced with a clear, post-Brexit, confirmation of the UK's international commitments and UK ratification of the Paris climate agreement."
RenewableUK's Chief Executive, Hugh McNeal, said: "This Government is global leader in tackling climate change. Today'sannouncement is especially welcome given the uncertainty caused by last week's referendum. It's a clear signal that the UK will continue to show bold leadership on carbon reduction. This will allow investment to continue to flow into renewable energy projects throughout the UK."
Friends of the Earth senior climate campaigner Simon Bullock said: "After the huge confusion following the Brexit vote, we welcome the certainty this decision gives. Investors will now know that the UK is a place where low carbon investment can flourish.
"The big challenge is to ensure stronger policies to meet this carbon budget. The Committee on Climate Change has repeatedly warned that we are not on track to meet our climate goals for the 2020s. 
"Floods and droughts don't care whether the UK is in the EU or not. We must get on with the urgent business of getting all the world's economies off the coal, oil and gas which are putting all our futures at risk.
"Protecting our homes, communities and environment from the ever-growing dangers of climate change must be a non-negotiable part of how the UK deals with the repercussions of Brexit."
Graham Stuart MP said: "The UK has for many years been a leader on climate change, both within Europe and globally, and Conservatives have played a leading role in establishing that leadership. Approving the fifth carbon budget is an important signal that the Government's commitment to tackling climate change is going to be maintained, which is essential when the natural world is giving such strong signals over the growing impact of the problem.
"More importantly it also gives businesses and investors confidence in the direction of travel for policy in the UK. Investors have been shaken by the Brexit vote, so a vote of confidence like this is absolutely vital at this time. The low-carbon sector has grown strongly under David Cameron's premiership, becoming an important part of the overall economy and, whatever shape leaving the EU takes, we need to ensure that this growth continues."
Marylyn Haines Evans, Chair of Public Affairs Committee, National Federation of Women's Institutes said: "It's really good news that the Government has reaffirmed its commitment to tackling climate change. This is important both for future generations, and also for the British wildlife and countryside that our members care so much about.
"We need to move to 100% clean energy within a generation. This is not only a good thing for climate change but will also benefit our health, cutting deaths from air pollution."
Richard Black, Director of the Energy and Climate Intelligence Unit, said: "The biggest energy issue facing the government now is lack of investor confidence. All investors want to see a smooth, predictable playing field in front of them, but over the last year they've been thrown one curve ball after another – and that's making energy more expensive.
"Against the backdrop of the £1.7 trillion national debt, a likely Brexit penalty on fuel costs and the fact that many of our power stations are past their sell-by date, reducing the cost of building new kit is obviously a pragmatic thing for the government to do.
"Accepting the Committee on Climate Change's recommendations for the Fifth Carbon Budget will go some way to restoring investor confidence and so controlling costs. It won't be enough on its own, but it's a first step."
Jonathan Selwyn, Chairman of the Solar Trade Association and Director of Solar Consulting Ltd, said: "The Solar Trade Association very much welcomes the strong support expressed for solar by the Committee on C$limate Change and by the Minister in her evidence to the House of Commons Energy and Climate Change Select Committee yesterday."
"However, in our meeting this week with Minister Andrea Leadsom we urged her Department to take specific actions to address the significant slow-down in the industry following the recent changes to the solar support framework. We believe that a number of relatively minor changes could help stimulate the market."
"As an industry we are on the path to a subsidy-free future, we hope by the early 2020s. To achieve this, we need a flourishing UK industry and a government that allows us to compete on a level playing field with other renewables as well as nuclear and gas."
Seb Berry, Vice-Chairman of the Solar Trade Association and Head of Public Affairs at Solarcentury, said: "It doesn't make sense for the Government to continue to restrict the deployment of large-solar in the UK, while simultaneously preparing to ring-fence post 2020 Levy Control Framework spending on the hugely expensive Hinkley Point from 2023. It's disappointing that a Government that is publicly committed to promoting 'cost-effective' renewables continues to block any prospect of a second Contracts for Difference auction round for the very cheapest renewables, including solar.
"Yesterday Minister Andrea Leadsom told the House of Commons Energy and Climate Change Select Committee that the Government now projected a total of 13 GWp of solar deployed in the UK by 2020. This represents a significant rowing back from Ministers' previous ambition for 20 GWp or more by the end of this decade.
"With solar prices falling further and with Ministers continuing to emphasise the importance of cutting 'subsidy', the Government should be working with us to ensure further growth of this cheap technology into the 2020s, particularly when the Committee on Climate Change estimates that 40 GWp by 2030 is possible."
Fergus Moffatt, Programme Director and Head of Public Policy passed on a comment from the UK Sustainable Investment and Finance Association (UKSIF) which said: "While we congratulate the Government on its commitment to the transition to a low-carbon economy, we also note the challenges outlined by the Committee on Climate Change's (CCC) 2016 Progress Report. In particular we note the Committee's assertion that progress will need to be broader to meet the 57% target and that even a complete replacement of coal-fired power stations with low-carbon generation would provide less than half the required emissions reduction by 2030.
"Nonetheless, to increase investment and reduce costs the Government should publish a long-term strategy to address policy gaps in the areas outlined by the CCC including energy efficiency in buildings, transport policy, carbon capture and storage and low-carbon electricity generation.
"UKSIF will continue to press the Government for a long-term energy strategy which provides confidence to investors looking to support the low-carbon transition."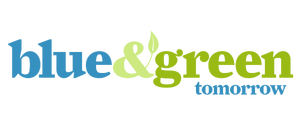 7 New Technologies That Could Radically Change Our Energy Consumption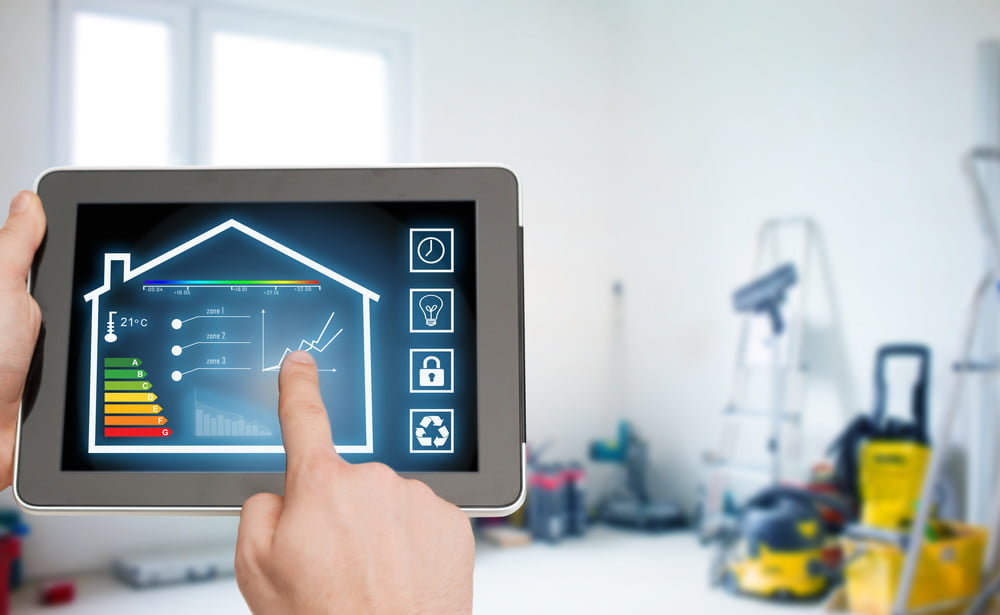 Most of our focus on technological development to lessen our environmental impact has been focused on cleaner, more efficient methods of generating electricity. The cost of solar energy production, for example, is slated to fall more than 75 percent between 2010 and 2020.
This is a massive step forward, and it's good that engineers and researchers are working for even more advancements in this area. But what about technologies that reduce the amount of energy we demand in the first place?
Though it doesn't get as much attention in the press, we're making tremendous progress in this area, too.
New Technologies to Watch
These are some of the top emerging technologies that have the power to reduce our energy demands:
Self-driving cars. Self-driving cars are still in development, but they're already being hailed as potential ways to eliminate a number of problems on the road, including the epidemic of distracted driving ironically driven by other new technologies. However, even autonomous vehicle proponents often miss the tremendous energy savings that self-driving cars could have on the world. With a fleet of autonomous vehicles at our beck and call, consumers will spend less time driving themselves and more time carpooling, dramatically reducing overall fuel consumption once it's fully adopted.
Magnetocaloric tech. The magnetocaloric effect isn't exactly new—it was actually discovered in 1881—but it's only recently being studied and applied to commercial appliances. Essentially, this technology relies on changing magnetic fields to produce a cooling effect, which could be used in refrigerators and air conditioners to significantly reduce the amount of electricity required.
New types of insulation. Insulation is the best asset we have to keep our homes thermoregulated; they keep cold or warm air in (depending on the season) and keep warm or cold air out (again, depending on the season). New insulation technology has the power to improve this efficiency many times over, decreasing our need for heating and cooling entirely. For example, some new automated sealing technologies can seal gaps between 0.5 inches wide and the width of a human hair.
Better lights. Fluorescent bulbs were a dramatic improvement over incandescent bulbs, and LEDs were a dramatic improvement over fluorescent bulbs—but the improvements may not end there. Scientists are currently researching even better types of light bulbs, and more efficient applications of LEDs while they're at it.
Better heat pumps. Heat pumps are built to transfer heat from one location to another, and can be used to efficiently manage temperatures—keeping homes warm while requiring less energy expenditure. For example, some heat pumps are built for residential heating and cooling, while others are being used to make more efficient appliances, like dryers.
The internet of things. The internet of things and "smart" devices is another development that can significantly reduce our energy demands. For example, "smart" windows may be able to respond dynamically to changing light conditions to heat or cool the house more efficiently, and "smart" refrigerators may be able to respond dynamically to new conditions. There are several reasons for this improvement. First, smart devices automate things, so it's easier to control your energy consumption. Second, they track your consumption patterns, so it's easier to conceptualize your impact. Third, they're often designed with efficiency in mind from the beginning, reducing energy demands, even without the high-tech interfaces.
Machine learning. Machine learning and artificial intelligence (AI) technologies have the power to improve almost every other item on this list. By studying consumer patterns and recommending new strategies, or automatically controlling certain features, machine learning algorithms have the power to fundamentally change how we use energy in our homes and businesses.
Making the Investment
All technologies need time, money, and consumer acceptance to be developed. Fortunately, a growing number of consumers are becoming enthusiastic about finding new ways to reduce their energy consumption and overall environmental impact. As long as we keep making the investment, our tools to create cleaner energy and demand less energy in the first place should have a massive positive effect on our environment—and even our daily lives.
Responsible Energy Investments Could Solve Retirement Funding Crisis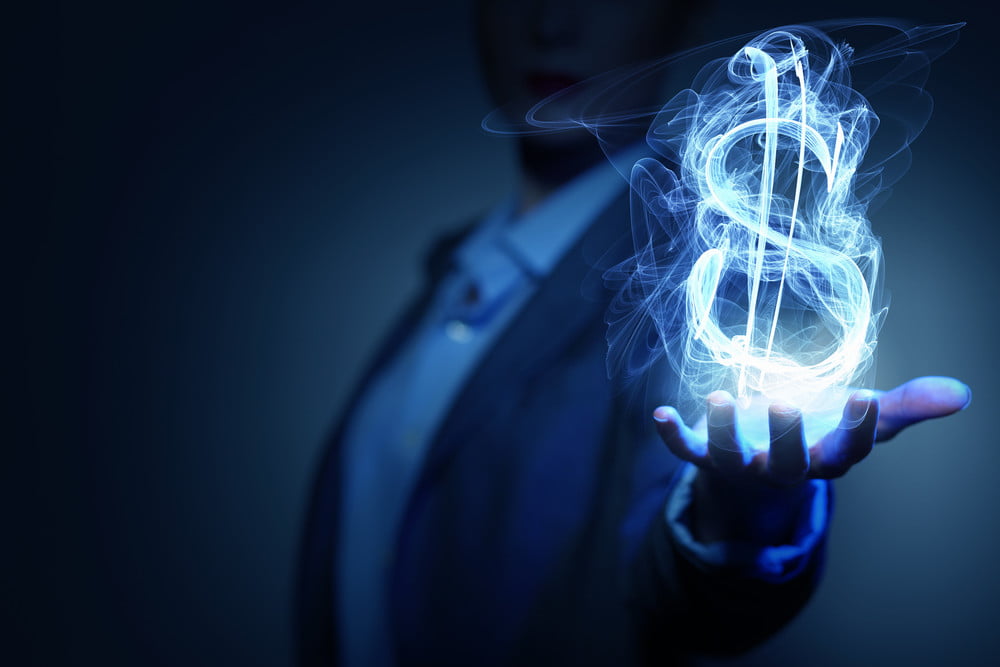 Retiring baby-boomers are facing a retirement cliff, at the same time as mother nature unleashes her fury with devastating storms tied to the impact of global warming. There could be a unique solution to the challenges associated with climate change – investments in clean energy from retirement funds.
Financial savings play a very important role in everyone's life and one must start planning for it as soon as possible. It's shocking how quickly seniors can burn through their nest egg – leaving many wondering, "How long your retirement savings will last?"
Let's take a closer look at how seniors can take baby steps on the path to retiring with dignity, while helping to clean up our environment.
Tip #1: Focus & Determination
Like in other work, it is very important to focus and be determined. If retirement is around the corner, then make sure to start putting some money away for retirement. No one can ever achieve anything without dedication and focus – whether it's saving the planet, or saving for retirement.
Tip #2: Minimize Spending
One of the most important things that you need to do is to minimize your expenditures. Reducing consumption is good for the planet too!
Tip #3: Visualize Your Goal
You can achieve more if you have a clearly defined goal in life. This about how your money can be used to better the planet – imagine cleaner air, water and a healthier environment to leave to your grandchildren.
Investing in Clean Energy
One of the hottest and most popular industries for investment today is the energy market – the trading of energy commodities. Clean energy commodities are traded alongside dirty energy supplies. You might be surprised to learn that clean energy is becoming much more competitive.
With green biz becoming more popular, it is quickly becoming a powerful tool for diversified retirement investing.
The Future of Green Biz
As far as the future is concerned, energy businesses are going to continue getting bigger and better. There are many leading energy companies in the market that already have very high stock prices, yet people are continuing to investing in them.
Green initiatives are impacting every industry. Go Green campaigns are a PR staple of every modern brand. For the energy-sector in the US, solar energy investments are considered to be the most accessible form of clean energy investment. Though investing in any energy business comes with some risks, the demand for energy isn't going anywhere.
In conclusion, if you want to start saving for your retirement, then clean energy stocks and commodity trading are some of the best options for wallets and the planet. Investing in clean energy products, like solar power, is a more long-term investment. It's quite stable and comes with a significant profit margin. And it's amazing for the planet!