The climate action tent needs to be extended, before the window for action closes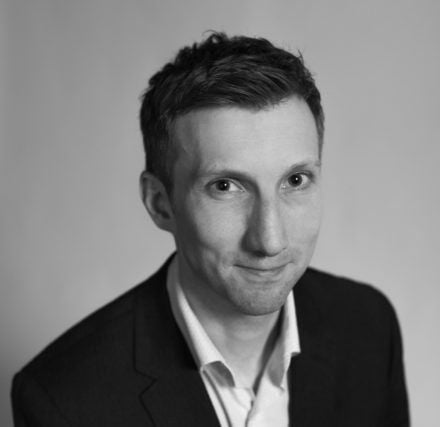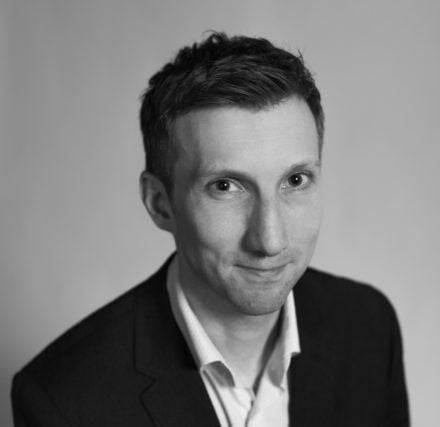 How can the climate action movement can evolve to meet a post-authority World?
The appointment of the new US president elect was understandably viewed by many I spoke with at the COP22 climate summit as a door closing on the opportunity to protect future generations from the pervasive and irreversible impacts of climate change.
The big question remains whether the US will retreat from the Paris climate agreement. Leaving aside Trump's views on  climate science, the Paris Agreement's potential to boost the global clean energy technologies market, , which the US currently leads, makes it a hard race to walk away from, especially with China promising to step into the void.
However, although the cost of renewable and effective energy efficiency technologies is approaching parity with traditional energy in many markets, globalisation itself is slowing. The World Trade Organization (WTO) cut its forecast for global trade growth this year by more than a third. And as globalisation shrinks, anti-globalisation sentiment is rising.
Against this backdrop, a new degree of protectionism is setting into the cultural consciousness – which is at odds with the global mission to address climate change. In our current times an international view risks disengagement with most the population.
This was evident in the US elections, where the slogan, "Trump Digs Coal" hit the mark across many states, despite the solar industry employing more than four times as many Americans as coal. Similarly, in the UK this summer, 48% of the population believing in internationalism, was outvoted by a majority of 52% 'locally-minded' voters in the decision to Brexit.
Given the urgency to initiate a safe trajectory to 1.5 – 2°C by 2030, (the equivalent to cutting the combined emissions of the USA and EU in their entirety for that period), how can the climate movement retain relevance?
A key communications strategy of the climate action movement up to now has been to make "totems" of enlightened business leaders; demonstrating to the middle ground that a profitable, independent low carbon community is achievable.  This was a logical approach in the old world where influence flows downwards from the top of the pyramid, but that influence is now inverted.  In reality, this has led to an echo chamber, in which the alarm on climate change has rung constantly, without being heard by the outside world. In the post-truth, post-authority world, the gap between the leaders and the laggards causes, rather than prevents climate action inertia.
The climate movement must rapidly engage with the new world. Rather than polarising audiences into allies and enemies, it's now vital to shape a narrative befitting both locally-minded and internationalist values. New leaders now need to emerge, who can articulate a low carbon future that does not leave communities isolated and resentful.
Despite the divide between localism and internationalism, we are generally united in our concerns about climate change. The European Commission's latest report on climate action shows that 91% of Europeans see climate change as a serious problem, and the vast majority support national action on improving energy efficiency (92%).  In the US, nearly two-thirds of Americans say that they are moderately or very interested in climate change.
The statistics indicate a major opportunity to unite disparate and conflicting populations behind a common action and purpose to address climate change. But first, we need to overcome the 'value action gap', or the difference between high stated concerns on climate change and low level behavioural responses to the problem. At a basic level, human beings show their support for causes via visible actions; hence why recycling is second nature across Europe, yet most people have not taken switched to a renewable energy supplier. As human beings, we are sensitive to social feedback –we want our neighbours and peers to see that we act in the interests of the group.
The same values apply at a macro scale for brands operating in the climate space – to build advocacy, brands in the climate space need to become visible vehicles for addressing climate change. We need to show, not tell, what a low carbon trajectory offers at a local level, to spur on innovation, jobs, and independence. The rise and rise of the UK community energy is a clear example of how audiences can be engaged in imagining a low carbon future, and be brought on board to build it.
People are best motivated when an action reinforces their identity and sense of belonging to their social group. We must show that climate action can make us proud to be who we are. This is about choosing the right frames. For example, businesses find it hard to overlook that companies involved in addressing societal issues report a 20% rise in employee advocacy & commitment.
Climate action represents national security and order – versus chaos and loss, productivity and innovation versus stagnation. Yet, these deep-seated values have been underused as triggers for action up to now…
The climate movement should not forget the achievements made by its deep alliances with business, NGOs and Governments over the last two decades – and  events such as COP22, which hosted 20,000 people in Marrakech, are a powerful means for instilling a sense of belonging for those within the club. Yet, now more important than ever, it's vital to ensure the door is left open for newcomers to enter the tent to collaborate and prosper.
Written by Nick Hay, Director, Cleantech Practice, Edelman UK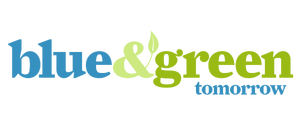 7 New Technologies That Could Radically Change Our Energy Consumption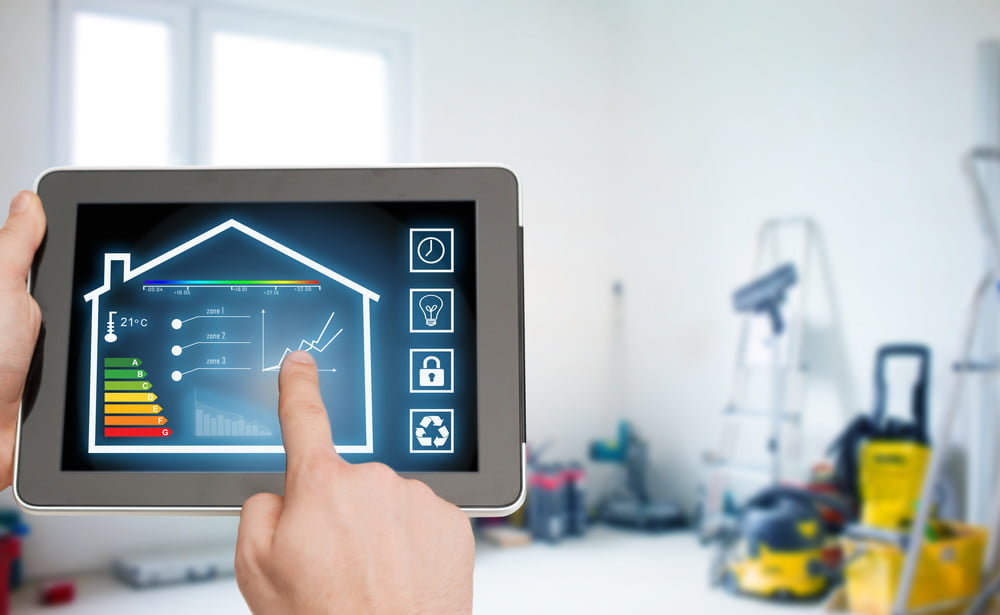 Most of our focus on technological development to lessen our environmental impact has been focused on cleaner, more efficient methods of generating electricity. The cost of solar energy production, for example, is slated to fall more than 75 percent between 2010 and 2020.
This is a massive step forward, and it's good that engineers and researchers are working for even more advancements in this area. But what about technologies that reduce the amount of energy we demand in the first place?
Though it doesn't get as much attention in the press, we're making tremendous progress in this area, too.
New Technologies to Watch
These are some of the top emerging technologies that have the power to reduce our energy demands:
Self-driving cars. Self-driving cars are still in development, but they're already being hailed as potential ways to eliminate a number of problems on the road, including the epidemic of distracted driving ironically driven by other new technologies. However, even autonomous vehicle proponents often miss the tremendous energy savings that self-driving cars could have on the world. With a fleet of autonomous vehicles at our beck and call, consumers will spend less time driving themselves and more time carpooling, dramatically reducing overall fuel consumption once it's fully adopted.
Magnetocaloric tech. The magnetocaloric effect isn't exactly new—it was actually discovered in 1881—but it's only recently being studied and applied to commercial appliances. Essentially, this technology relies on changing magnetic fields to produce a cooling effect, which could be used in refrigerators and air conditioners to significantly reduce the amount of electricity required.
New types of insulation. Insulation is the best asset we have to keep our homes thermoregulated; they keep cold or warm air in (depending on the season) and keep warm or cold air out (again, depending on the season). New insulation technology has the power to improve this efficiency many times over, decreasing our need for heating and cooling entirely. For example, some new automated sealing technologies can seal gaps between 0.5 inches wide and the width of a human hair.
Better lights. Fluorescent bulbs were a dramatic improvement over incandescent bulbs, and LEDs were a dramatic improvement over fluorescent bulbs—but the improvements may not end there. Scientists are currently researching even better types of light bulbs, and more efficient applications of LEDs while they're at it.
Better heat pumps. Heat pumps are built to transfer heat from one location to another, and can be used to efficiently manage temperatures—keeping homes warm while requiring less energy expenditure. For example, some heat pumps are built for residential heating and cooling, while others are being used to make more efficient appliances, like dryers.
The internet of things. The internet of things and "smart" devices is another development that can significantly reduce our energy demands. For example, "smart" windows may be able to respond dynamically to changing light conditions to heat or cool the house more efficiently, and "smart" refrigerators may be able to respond dynamically to new conditions. There are several reasons for this improvement. First, smart devices automate things, so it's easier to control your energy consumption. Second, they track your consumption patterns, so it's easier to conceptualize your impact. Third, they're often designed with efficiency in mind from the beginning, reducing energy demands, even without the high-tech interfaces.
Machine learning. Machine learning and artificial intelligence (AI) technologies have the power to improve almost every other item on this list. By studying consumer patterns and recommending new strategies, or automatically controlling certain features, machine learning algorithms have the power to fundamentally change how we use energy in our homes and businesses.
Making the Investment
All technologies need time, money, and consumer acceptance to be developed. Fortunately, a growing number of consumers are becoming enthusiastic about finding new ways to reduce their energy consumption and overall environmental impact. As long as we keep making the investment, our tools to create cleaner energy and demand less energy in the first place should have a massive positive effect on our environment—and even our daily lives.
Responsible Energy Investments Could Solve Retirement Funding Crisis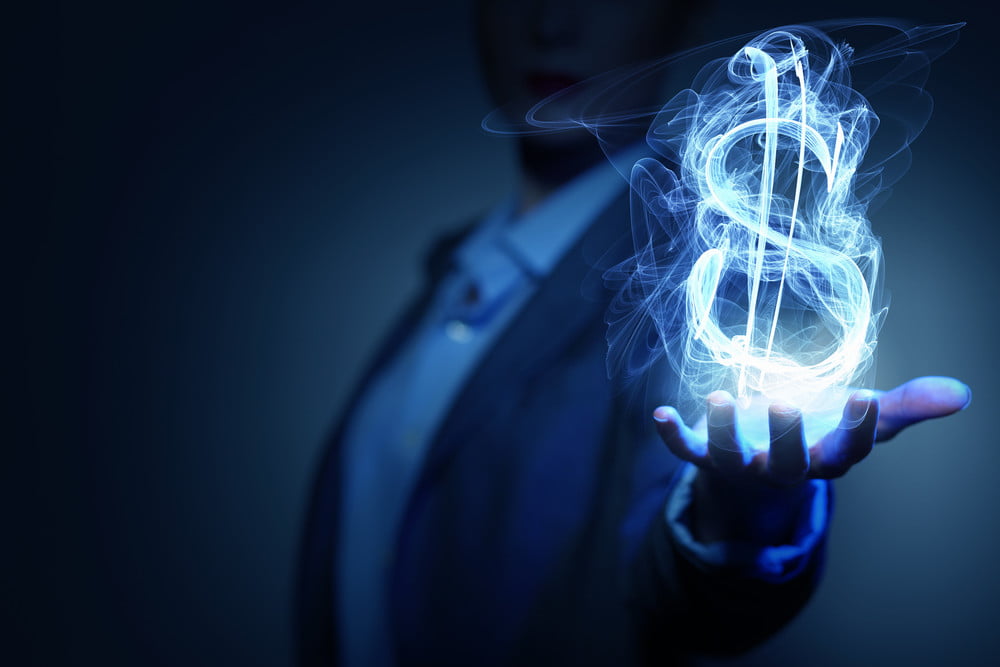 Retiring baby-boomers are facing a retirement cliff, at the same time as mother nature unleashes her fury with devastating storms tied to the impact of global warming. There could be a unique solution to the challenges associated with climate change – investments in clean energy from retirement funds.
Financial savings play a very important role in everyone's life and one must start planning for it as soon as possible. It's shocking how quickly seniors can burn through their nest egg – leaving many wondering, "How long your retirement savings will last?"
Let's take a closer look at how seniors can take baby steps on the path to retiring with dignity, while helping to clean up our environment.
Tip #1: Focus & Determination
Like in other work, it is very important to focus and be determined. If retirement is around the corner, then make sure to start putting some money away for retirement. No one can ever achieve anything without dedication and focus – whether it's saving the planet, or saving for retirement.
Tip #2: Minimize Spending
One of the most important things that you need to do is to minimize your expenditures. Reducing consumption is good for the planet too!
Tip #3: Visualize Your Goal
You can achieve more if you have a clearly defined goal in life. This about how your money can be used to better the planet – imagine cleaner air, water and a healthier environment to leave to your grandchildren.
Investing in Clean Energy
One of the hottest and most popular industries for investment today is the energy market – the trading of energy commodities. Clean energy commodities are traded alongside dirty energy supplies. You might be surprised to learn that clean energy is becoming much more competitive.
With green biz becoming more popular, it is quickly becoming a powerful tool for diversified retirement investing.
The Future of Green Biz
As far as the future is concerned, energy businesses are going to continue getting bigger and better. There are many leading energy companies in the market that already have very high stock prices, yet people are continuing to investing in them.
Green initiatives are impacting every industry. Go Green campaigns are a PR staple of every modern brand. For the energy-sector in the US, solar energy investments are considered to be the most accessible form of clean energy investment. Though investing in any energy business comes with some risks, the demand for energy isn't going anywhere.
In conclusion, if you want to start saving for your retirement, then clean energy stocks and commodity trading are some of the best options for wallets and the planet. Investing in clean energy products, like solar power, is a more long-term investment. It's quite stable and comes with a significant profit margin. And it's amazing for the planet!