Book review: Beyond Flying: Rethinking air travel in a globally connected world – Chris Watson (2014)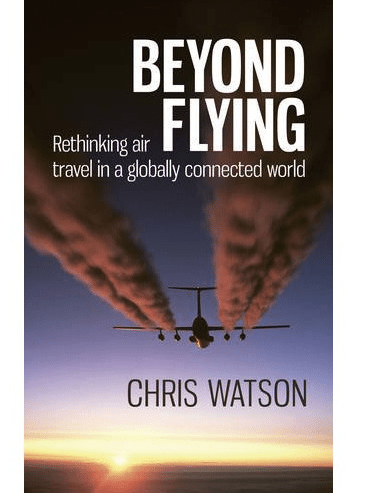 Is flying inevitable? Can a fulfilled, successful, enjoyable life be lived without boarding a plane?
Aviation is a massive contributor to climate change. Every plane in the sky pumps more greenhouse gasses into the heavens.  All estimates predict the global number of flights will rise rapidly this century, driven by a booming population and an expanding middle class.
Should such projections come through, world leaders may be fighting against climate change with one hand tied behind their back. 
Faced with this scenario, environmentalists have become concerned whether we – the lucky few who can afford to worry about flying – will ever accept a more sustainable, less convenient alternative.
In his new book, Chris Watson, a New Zealand architect from an airline family, delves into the experiences of people who have done just that.
Fourteen contributors from around the world – including lawyers, journalists, scientists and international businesspeople – describe their journeys. And not just the physical, overland journeys made in lieu of air travel, but also the intellectual journeys they made as their perceptions and values were changed forever.
Among them is Kevin Anderson, deputy director of the Tyndall Centre for Climate Change Research, who tells how a 20-day train journey from Britain to China was the most productive period of his academic career. 
Watson himself talks about his "green travel experiment", a lifestyle change he embarked upon after reading the dire warnings of climate change projections. He found that his business life was unaffected and his travel emissions were drastically cut, while he enjoyed more leisurely and comfortable journeys. 
Many of the authors make compelling arguments in favour of embracing slow travel. Adam Weymouth, who walked from England to Turkey, and Lowanna Doye, who cycled from Oxford to Sydney, in particular offer great accounts of experiences that sound far more appealing than a cramped seat and an in-flight movie.
The book does also detail the difficulties of forgoing flight, and the grief that can be felt when a personal decision puts entire swathes of the world forever out of reach.
But overall, Beyond Flying should contain enough reasoned logic and well-travelled romance to convince all but the most entrenched fliers to at least consider their ways. With pages upon pages of practical advice and moral support, the book also serves as a fine guidebook for those that do.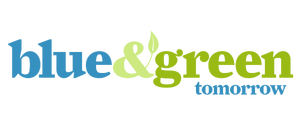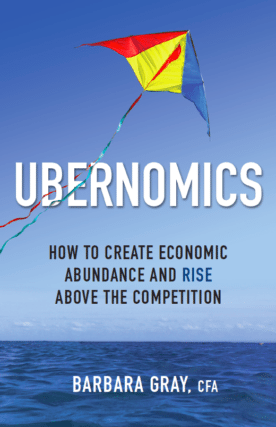 Step inside the next generation of economics, business strategy and investing.
In this radical business book, Barbara Gray makes it clear that all is not as it seems. Just when we think we know the rules of the road, we find we have hit the age of economic abundance—and surprises await.
Gray navigates us through this journey with great insight and acuity, sharing stories and case studies about a new breed of "rebel with a cause" companies such as Starbucks, LinkedIn, Airbnb, and Uber, whose founders relish disruption of the status quo. Taking us through the highlights of her research, Gray reveals her discovery of the next generation of business strategy for companies looking to create economic abundance and rise above the competition.
Barbara Gray is a former top-ranked sell-side equity analyst and the founder of Brady Capital Research Inc., a leading-edge research and strategy consulting firm. She has more than fifteen years of sell-side equity research experience in Canada and the United States covering a wide range of sectors. Barbara has a Bachelor of Commerce (Finance) from the University of British Columbia (1993) and earned her Chartered Financial Analyst (CFA) designation in 1997. She lives in Vancouver, Canada with her husband and two sons.
Reviews
"Ubernomics is über-needed by any organization that wants to be around in the next five years. Read it and you'll be here for fifty–and more! Barbara Gray is half brilliant analyst and half seer. The result is a book that is both crystal clear and a crystal ball."
–Joey Reiman, Chairman, BrightHouse and Managing Director, The Boston Consulting Group
"Barbara is one of the most astute and forward-looking analysts who covered lululemon. Ubernomics gave me a framework to think about the sharing economy capital structure and the value that can be gained from that."
–Christine Day, CEO, Luvo (former CEO, lululemon)
"Barbara's overall analysis centering on the three new values of advocacy, connection and collaboration is very powerful. And the examples, both of firms born in the new economy and others trying to adapt to it, are fascinating."
–Jean-Claude Larreche, Professor of Marketing, INSEAD, and author of The Momentum Effect
Book Review: Business as an Instrument for Societal Change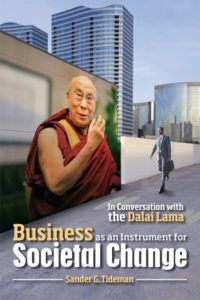 Business as an Instrument for Societal Change: In Conversation with the Dalai Lama is the result of two decades of research and dialogue with His Holiness the Dalai Lama and other leaders in business, government, science and education. Author Sander Tideman, a lawyer and banker who has maintained a friendship with the Dalai Lama over all these years, presents a practical framework and methodology to develop a new kind of leadership – one fit to repurpose the business world and tackle escalating social, economic and environmental needs.
The Dalai Lama rarely speaks directly on the topics of business, leadership and economics. Yet in the dialogues recounted here, his wisdom – combined with key insights from business and public leaders – creates a unified shift towards a consciousness of interconnectedness, offering profound insights for practitioners and general readers alike.
Tideman unites the scientific worldviews of physics, neuroscience and economics with the positive psychology of human relationships, and ancient spiritual wisdom, to formulate practical business leadership solutions. At the heart of this book lies the journey to discover our shared purpose. This ignites new sources of value creation for the organisation, customers and society, which Tideman terms 'triple value'.  We can achieve triple value by aligning societal and business needs, based on the fundamental reality of interconnection.
Business as an Instrument for Societal Change: In Conversation with the Dalai Lama is a readable and intelligent exploration of how leaders can actually help to shape a sustainable global economy by embracing innate human and humane behaviour. It is also Tideman's fascinating personal journey, which brought him to question the underlying motivations and goals of business leadership and to seek a new paradigm for a more sustainable approach. Reflecting Tideman's sharp perceptions and infused with the Dalai Lama's unmistakable joy, this book has the power to change your way of thinking.