Education is the Seed for effective energy transformation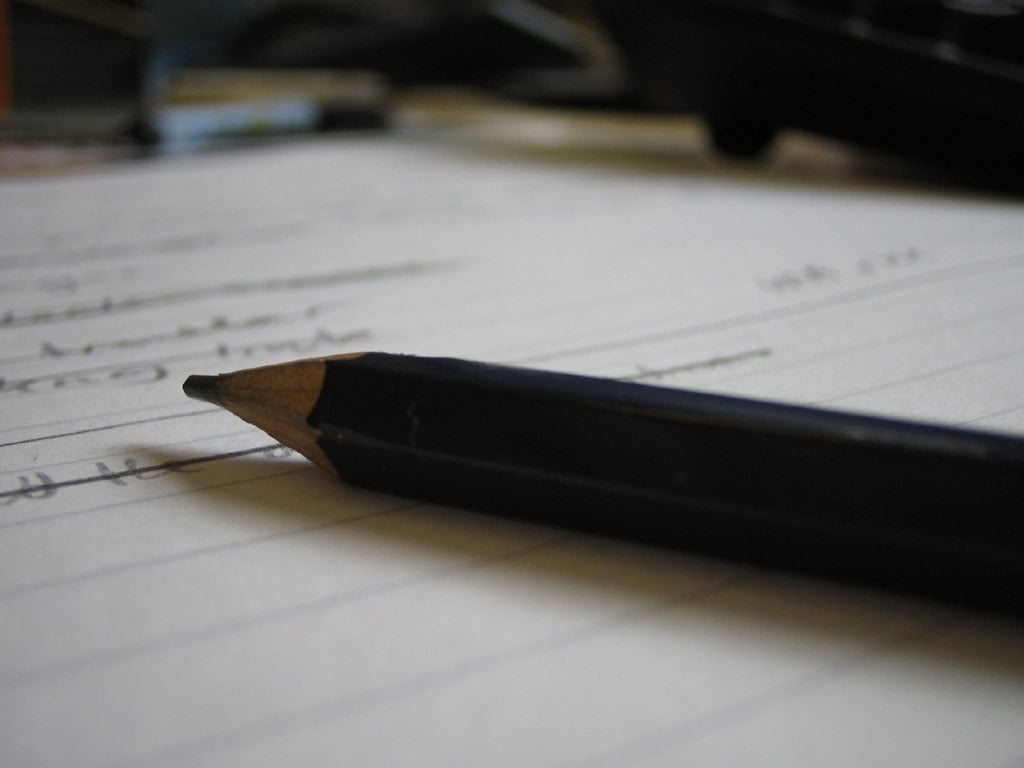 Education in the UK is in a prime position to be the leader in transformation of precious public sector energy resource management through Seed.
Seed – or Sustainable Efficient Energy Direction – encapsulates just one group of ideas that SaveMoneyCutCarbon is shaping to create effective strategies for schools, academies, further education colleges and universities in Britain.
The working principle of Seed is to ensure rapid, measurable and manageable solutions to institutions of all sizes that save money through vastly reduced energy bills, shrinking carbon footprint and reinforcing social responsibility credentials.
We use energy in the widest sense and within this we also capture ideas around most efficient water management, which ensures that pumping or heating costs and carbon footprint are minimised at all times. All this feeds into the greening of education.
Every education institution is keenly aware of the capital drain caused by rising energy prices, which have doubled in past decade and are predicted to double again over next ten years. For many institutions, there are also indirect costs of the carbon reduction commitment (CRC) energy efficiency scheme.
Heating and lighting focus
Heating and lighting are the biggest energy costs for the sector – up to 60% of the annual total. The good news is that investment in energy-saving lighting, efficient water management and better heating management is repaid rapidly, with savings then continuing over many years, freeing up capital for other much-needed projects.
Sustainability strategies that embrace LED lighting, smarter lighting controls, intelligent heating controls, maximum boiler efficiency and smart pumps with variable speed drives together with water-saving solutions are essential throughout the education sector now.
Deployment of these highly effective, simple consumption cutting solutions across all areas, from teaching and study areas, offices, store facilities, accommodation, washing facilities and kitchens, will rapidly deliver savings on energy and water bills while radically reducing carbon footprint.
Solutions of the right quality and 'best fit' would also deliver substantial economies over many years through greatly reduced maintenance costs.
Clearly, there is little point in implementing any sustainability plan without the inclusion of effective monitoring, which goes beyond meter and bill watching. Working with a trusted energy-efficiency partner should provide a granular level of detail about energy-saving projects, both in terms of pre-installation surveys and post-installation measurements, which can also support any case for Climate Change Levy exemption.
Reduce energy costs
As a Carbon Trust accredited supplier, we know that our solutions can contribute to a substantial reduction in UK schools energy costs. The trust itself estimates that around £44m annually can be slashed from energy bills, with concomitant reduction in carbon emissions of 625,000 tonnes.
Our experience in a wide range of comparative sectors also demonstrates that these savings can be achieved without negative effects on the teaching environment. Actually, with the right strategic partner and processes, the sustainable solutions deployed can have dramatic and positive cultural effects in the organisation.
We have seen how implementation of simple solutions in energy-intensive organisations can deliver savings of more than 40 % with carbon emissions reductions of 50 % and more. As the Carbon Trust advises, annual energy costs for the further and higher education (FHE) sector are around £400m with CO2 emissions of around 3 million tonnes.
Without urgent effective and sustainable action, these figures will only continue to rise as sector growth continues – student numbers have increased increasing by a factor of five over the past 30 years.
Financial pressures will continue to be a pressing challenge for the foreseeable future and every education institution has to deliver the best learning facilities on a limited budget. A comprehensive, astute assessment of energy use, allied to an agile, effective consumption reduction programme will free funds for curricular resources.
Mark Sait is managing director of energy-efficiency specialists SaveMoneyCutCarbon.com.
Photo: spydermurp via freeimages
Further reading:
7,000 businesses compelled to report energy use and potential energy saving strategies
Power shortage warnings show need for effective national energy reduction
Pressure on energy bills rises as national renewable power policy gets a makeover
The real green deal: bringing energy, water and waste under control
Why energy saving, cutting bills and reducing carbon footprint will stay centre stage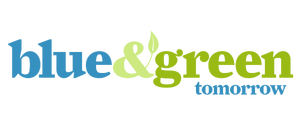 How Going Green Can Save A Company Money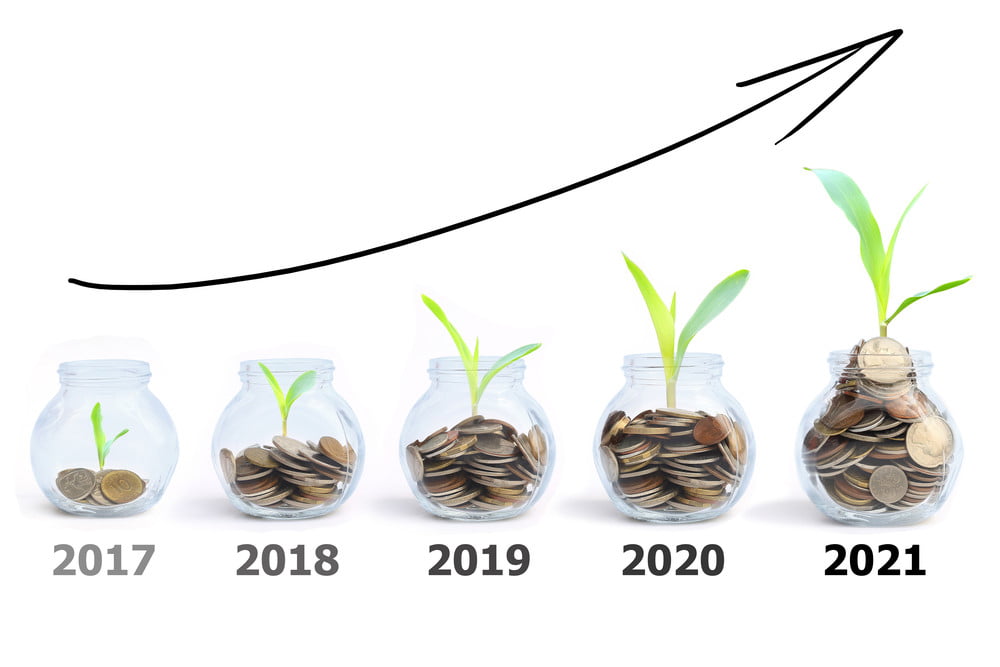 What is going green?
Going green means to live life in a way that is environmentally friendly for an entire population. It is the conservation of energy, water, and air. Going green means using products and resources that will not contaminate or pollute the air. It means being educated and well informed about the surroundings, and how to best protect them. It means recycling products that may not be biodegradable. Companies, as well as people, that adhere to going green can help to ensure a safer life for humanity.
The first step in going green
There are actually no step by step instructions for going green. The only requirement needed is making the decision to become environmentally conscious. It takes a caring attitude, and a willingness to make the change. It has been found that companies have improved their profit margins by going green. They have saved money on many of the frivolous things they they thought were a necessity. Besides saving money, companies are operating more efficiently than before going green. Companies have become aware of their ecological responsibility by pursuing the knowledge needed to make decisions that would change lifestyles and help sustain the earth's natural resources for present and future generations.
Making needed changes within the company
After making the decision to go green, there are several things that can be changed in the workplace. A good place to start would be conserving energy used by electrical appliances. First, turning off the computer will save over the long run. Just letting it sleep still uses energy overnight. Turn off all other appliances like coffee maker, or anything that plugs in. Pull the socket from the outlet to stop unnecessary energy loss. Appliances continue to use electricity although they are switched off, and not unplugged. Get in the habit of turning off the lights whenever you leave a room. Change to fluorescent light bulbs, and lighting throughout the building. Have any leaks sealed on the premises to avoid the escape of heat or air.
Reducing the common paper waste
Modern technologies and state of the art equipment, and tools have almost eliminated the use of paper in the office. Instead of sending out newsletters, brochures, written memos and reminders, you can now do all of these and more by technology while saving on the use of paper. Send out digital documents and emails to communicate with staff and other employees. By using this virtual bookkeeping technique, you will save a bundle on paper. When it is necessary to use paper for printing purposes or other services, choose the already recycled paper. It is smartly labeled and easy to find in any office supply store. It is called the Post Consumer Waste paper, or PCW paper. This will show that your company is dedicated to the preservation of natural resources. By using PCW paper, everyone helps to save the trees which provides and emits many important nutrients into the atmosphere.
Make money by spreading the word
Companies realize that consumers like to buy, or invest in whatever the latest trend may be. They also cater to companies that are doing great things for the quality of life of all people. People want to know that the companies that they cater to are doing their part for the environment and ecology. By going green, you can tell consumers of your experiences with helping them and communities be eco-friendly. This is a sound public relations technique to bring revenue to your brand. Boost the impact that your company makes on the environment. Go green, save and make money while essentially preserving what is normally taken for granted. The benefits of having a green company are enormous for consumers as well as the companies that engage in the process.
Report: Green, Ethical and Socially Responsible Finance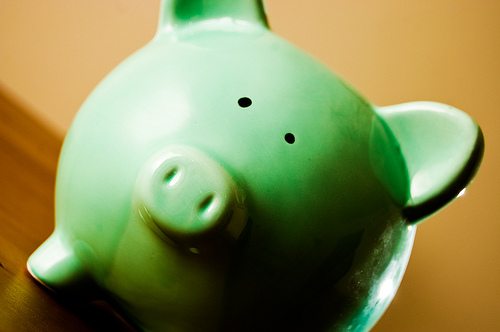 "The level of influence that ethical considerations have over consumer selection of financial services products and services is minimal, however, this is beginning to change. Younger consumers are more willing to pay extra for products provided by socially responsible companies." Jessica Morley, Mintel's Financial Services Analyst.
Consumer awareness of the impact consumerism has on society and the planet is increasing. In addition, the link between doing good and feeling good has never been clearer. Just 19% of people claim to not participate in any socially responsible activities.
As a result, the level of attention that people pay to the green and ethical claims made by products and providers is also increasing, meaning that such considerations play a greater role in the purchasing decision making process.
However, this is less true in the context of financial services, where people are much more concerned about the performance of a product rather than green and ethical factors. This is not to say, however, that they are not interested in the behaviour of financial service providers or in gaining more information about how firms behave responsibly.
This report focuses on why these consumer attitudes towards financial services providers exist and how they are changing. This includes examination of the wider economy and the current structure of the financial services sector.
Mintel's exclusive consumer research looks at consumer participation in socially responsible activities, trust in the behaviour of financial services companies and attitudes towards green, ethical and socially responsible financial services products and providers. The report also considers consumer attitudes towards the social responsibilities of financial services firms and the green, ethical and socially responsible nature of new entrants.
There are some elements missing from this report, such as conducting socially responsible finance with OTC trading. We will cover these other topics in more detail in the future. You can research about Ameritrade if you want to know more ..
By this report today: call: 0203 416 4502 | email: iainooson[at]mintel.com
Report contents:
OVERVIEW
What you need to know
Report definition
EXECUTIVE SUMMARY
The market
Ethical financial services providers: A question of culture
Investment power
Consumers need convincing
The transformative potential of innovation
Consumers can demand change
The consumer
For financial products, performance is more important than principle
Competition from technology companies
Financial services firms perceived to be some of the least socially responsible
Repaying the social debt
Consumer trust is built on evidence
What we think
ISSUES AND INSIGHTS
Creating a more inclusive economy
The facts
The implications
Payments innovation helps fundraising go digital
The facts
The implications
The social debt of the financial crisis
The facts
The implications
THE MARKET – WHAT YOU NEED TO KNOW
Ethical financial services providers: A question of culture
Investment power
Consumers need convincing
The transformative potential of innovation
Consumers can demand change
PUTTING FINANCIAL SERVICES IN AN ETHICAL CONTEXT
An ethical economy
An ethical financial sector
Ethical financial services providers
GREEN, ETHICAL AND SOCIALLY RESPONSIBLE ISSUES IN FINANCIAL SERVICES
The role of investing
Divestment
The change potential of pensions
The role of trust
Greater transparency informs decisions
Learning from past mistakes
The role of innovation
Payments innovation: Improving financial inclusion
Competition from new entrants
The power of new money
The role of the consumer
Consumers empowered to make a change
Aligning products with self
THE CONSUMER – WHAT YOU NEED TO KNOW
For financial products, performance is more important than ethics
Financial services firms perceived to be some of the least socially responsible
Competition from technology companies
Repaying the social debt
Consumer trust is built on evidence
Overall trust levels are high
THE ETHICAL CONSUMER – SOCIALLY RESPONSIBLE ACTIVITIES
Payments innovation can boost charitable donations
Consumer engagement in socially responsible activities is high
Healthier finances make it easier to go green
SOCIALLY RESPONSIBLE COMPANIES
37% unable to identify socially responsible companies
Building societies seen to be more responsible than banks….
….whilst short-term loan companies are at the bottom of the pile
CONSUMER TRUST IN THE BEHAVIOUR OF FINANCIAL SERVICES COMPANIES
Overall trust levels are high
Tax avoidance remains a major concern
The divestment movement
Nationwide significantly more trusted
Trust levels remain high
CONSUMER ATTITUDES TOWARDS GREEN AND ETHICAL FINANCIAL PRODUCTS
For financial products, performance is more important than principle
Socially conscious consumers are more concerned
CONSUMER ATTITUDES TOWARDS TRANSPARENCY
Strategy reports provide little insight for consumers
Lack of clarity regarding corporate culture causes concern
Consumers want more information
THE ROLE OF FINANCIAL SERVICES FIRMS IN SOCIETY
The social debt of the financial crisis
THE SOCIAL RESPONSIBILITIES OF FINANCIAL SERVICES FIRMS
For consumers, financial services firms play larger economic role
Promoting financial responsibility
CHALLENGER COMPANIES AND SOCIAL RESPONSIBILITY
Consumer trust is built on evidence
The alternative opportunity
The target customer