Encouraging sustainable finance: the Principles for Responsible Investment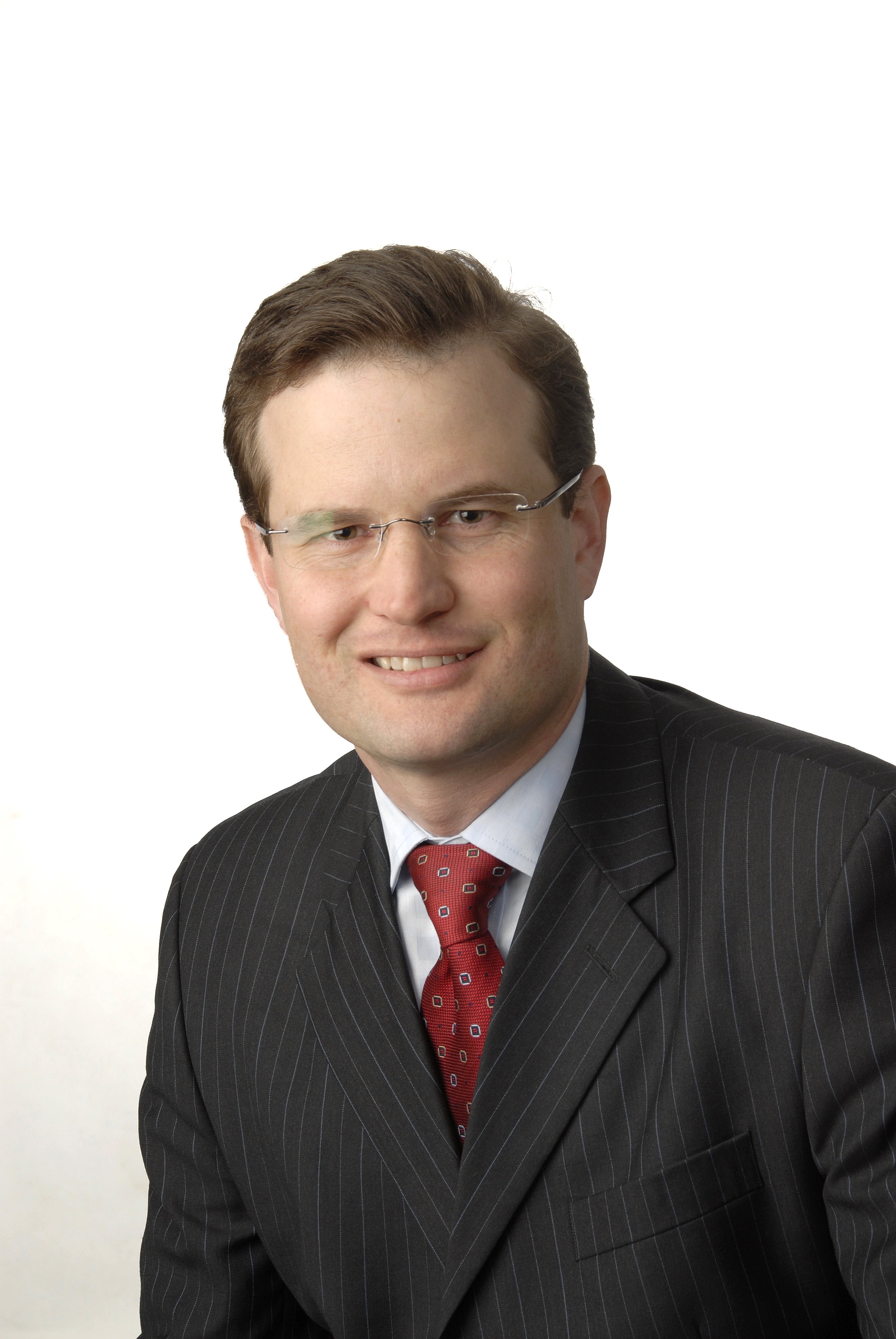 Dr James Gifford, executive director of the United Nations-backed Principles for Responsible Investment (PRI), spoke recently with Jamie Mckenzie about the work being done in his organisation, the good news to come out of Rio+20, and what is required of investors and governments to accelerate the transition to a sustainable global financial system.
The PRI investor initiative was established after the launch of its six principles in April 2006 to help its signatories implement the principles, which reflect the view that environmental, social and corporate governance (ESG) issues can affect the performance of investment portfolios and therefore should be given appropriate consideration by investors.
The initiative is a partnership between the United Nations and global investors with the goal of promoting and mainstreaming responsible and sustainable investment practice.
The principles provide a voluntary framework by which all signatories can incorporate ESG issues into their decision-making and ownership practices; a set of criteria for investors to accurately make judgements on what they are investing in.
Pension funds, insurance companies, sovereign wealth and development funds, investment managers, service providers and other supporters make up the PRI network.
"I think that it is important to point out that the PRI is aspirational, and we don't prescribe what you can and can't invest in", remarks Dr James Gifford, executive director of the organisation.
"You can invest in whatever you like – but the PRI talks about the importance of understanding what you're investing in, and once you are invested, then having an on-going dialogue with the entities in which you invest."
What the PRI represents and I think, at the heart of what responsible investment represents, is that investors should be allocating capital to productive enterprises that deliver value in the long-term
The overall aim of the PRI is to grow investor interest in ESG issues, and support signatories in their fulfilment of the six PRI principles by sharing best practice and facilitating collaboration.
From a risk mitigation perspective, numerous cases from the past and present can highlight where the poor management of these ESG issues has damaged companies and investors financially.
The dissolving of ethical standards at News Corporation is one obvious case, as was the BP explosion in the Gulf of Mexico back in 2010 which led to an oil spillage of more than 20m gallons.
"Vedanta is another company which had serious problems with indigenous rights, and the share price of Vedanta reflects its inability to manage a very important social risk, which resulted in the Indian government removing its license", explains Gifford.
"And Barclays – it is real ethics violations and now look at what has happened.
"These are examples of companies not having ethical cultures and trying to take shortcuts. And what the PRI represents and I think, at the heart of what responsible investment represents, is that investors should be allocating capital to productive enterprises that deliver value in the long-term.
"If you do that, you should be in business for a long time. If you are taking shortcuts or if you are under investing in the future just to make short-term cash flows look better, then that is not a long-term sustainable company."
These instances alone should be enough to send signals to companies about the risks posed by short-termism approaches which fail to account for ESG issues.
Indeed, there are a range of case studies where PRI signatories have allocated their capital into industries and projects which specifically reflect social or environmental themes, such as cleantech, microfinance and sustainable agriculture. These kinds of investments are often termed 'ESG-targeted' or 'impact investments'. What many of them show is that as investors get to know these investment areas better, they have found that the risks associated with may not be as high as initially perceived and that healthy financial returns can be gained.
Key achievements so far
"We started with about 40 signatories, and now we have 1017, representing $30 trillion assets under management (AUM), which is round about somewhere between 15-20% of global capital markets", Gifford states.
"So in terms of achievements, signing up that amount of capital to these principles is quite a large achievement in itself. But more important that just signing them up – and we have demonstrated this is in last year's annual report – year on year there is persistent increases in investor activity around responsible investment and ESG issues. And I think that is in part because of the work we're doing."
Working with signatories
Today – in contrast to the time of the last Rio Earth Summit in 1992 – investors have a seat at the table, and a meaningful say in how companies manage ESG issues. Corporate sustainability is now viewed by chief executives and policy-makers as central to running good business, and investors as active-owners are increasingly integrating ESG issues into their stewardship processes.
Having done a PhD thesis in shareholder collaboration, Gifford makes clear that this doesn't mean the PRI's signatories have the power to change a company on their own. Often companies have internal champions pushing for change, and sometimes it is down to NGOs, consumer groups, or even governments.
"It is simply very difficult to attribute one cause to changes in behaviour in corporations, given that corporations have so many forces on them", he says.
"What we can say, is that shareholders are among the most important stakeholders of the firm, and we have facilitated them mobilising themselves into a whole range of areas which investors were not really looking at in the past."
The PRI initiative has a whole range of implementation support work programmes which focus on aiding signatories in implementing the principles within investment processes across asset classes, such as listed equity, fixed income and property. Work is also being done in a local context to deliver implementation support more effectively in different countries through the PRI country network. Additionally, the PRI has an annual reporting and assessment process which is used to monitor the progress of its signatories.
But perhaps the most influential work stream is the Clearinghouse engagement – the flagship programme created by the PRI to effectively facilitate ways for signatories to implement the six key Principles by bringing them together to catalyse changes in corporate behaviour.
As a platform for shareholder collaborative engagement, it works by providing investors with a private forum to pool resources, share information, enhance influence and better engage with companies and policy-makers on a range of ESG issues across different sectors and regions. In short, it addresses the collective action problem by transforming one voice into the voice of many.
According to the PRI's 2012 annual report, there have been several on-going cases of success borne out of the Clearinghouse engagement.
If every investor does what the leading PRI signatories are doing, it would make a profound difference
One example concerns affecting multinational operations in the Democratic Republic of Congo. Since 2009, a group of 16 investors has been engaging with 16 global consumer electronics companies in the US, Europe, and Japan about managing the reputational risks of sourcing from Eastern Congo, an area in conflict. Assessing their performance in 2012, the group found the target companies had improved their total scores by 23% on average with the greatest improvement in the disclosure area.
Finding ways to seek improved disclosure of data around ESG issues is an area which the PRI focuses on developing with its signatories, with the third princple being directly linked to this issue.
Detailing the extent to which the PRI's work has led to changes in behaviour inside corporations, Gifford says, "I think it is very difficult to say that we can point to a specific company and say we did this or that. There are certainly some examples, in the Global Compact for example, where investor letters are resulting in significantly more corporate disclosure.
"So I think certainly when it comes to things like corporate ESG disclosure, there is absolutely evidence that investor pressure has led to greater disclosure – but just because a company discloses more, that does not necessarily mean it is more sustainable.
"We try not to claim that this causes that, necessarily. But I think, shareholders were absent, and now they are present and pushing in very much the same direction as other groups."
And the reality is that there is still a great deal of work to be done in the area of corporate disclosure.
Many of the PRI's on-going collaborative engagements such as the CEO Water Mandate, Emerging Markets Disclosure Project, and the Carbon Disclosure Project demonstrate the scale of work needed to bring investors together and effectively pressurise companies into changing the way in which they disclose and ultimately manage sustainability issues. But only so much can be achieved from effectively engaging with companies that need encouragement to monitor and disclose their activities when there are thousands of them out there – and many more which unfortunately fail to publish any ESG data at all.
To build an economy at the macro level which is more sustainable requires a change in political conditions, meaning that governments need to take the step to support a move for better and more systematic corporate disclosure on ESG issues in companies' annual reports and improve the regulatory policy framework.
Rio+20 and paragraph 47
The latest UN conference on sustainable development was branded 'disappointing' for producing too little meaningful conclusions on core themes like poverty reduction, advancing social equality and protection of the natural world.
But given the size and pre-planned nature of the event, this was to be expected, says Gifford, who was involved with the PRI initiative in various high-level plenary sessions and debates as part of the UN Global Compact-convened Rio+20 Corporate Sustainability Forum.
He says, "I think expectations were low, and I think those expectations were met. On the side of investors, I'd have to say expectations were very low, and the expectations were probably exceeded."
From the investor perspective and gaining full support from the PRI, the most visible outcome of Rio+20 –  led by Dr Steve Waygood of Aviva Investors  – was the Corporate Sustainability Reporting Coalition (CSRC).
Representing 70 institutions with more than $2 trillion AUM, the CSRC pushed through paragraph 47 into the text of the Rio+20 outcome document.
Paragraph 47 urges UN member states to commit to developing national measures requiring all publicly listed and large private companies to report on sustainability issues in their annual reports on a non-prescriptive 'report-or-explain' basis.
With this requirement now in place for companies to either report on or explain why they are not reporting on sustainability issues, companies are increasingly likely to begin changing the way in which they manage sustainability issues as they receive stronger signals that investors and regulators expect better disclosure.
The paragraph crystalises much of the work done by the PRI and is a significant result in the context of a world where discussion on corporate sustainability still has a long way to go before it is taken seriously enough at the international table.
Dr Gifford remarks, "For the first time ever you had investors speaking directly to inter-governmental negotiators from the different countries, encouraging them to put in place a corporate responsibility framework for the purposes of investors getting the data they need to assess whether companies are managing their risks properly.
"That is really quite dramatically different from twenty years ago, where the environment was really a battle between NGO's on the one hand, business on the other and governments regulating in the middle.
"So we've moved a long, long way and I think investors are really much more cognizant of the benefits of having strong environmental regulation to encourage corporations."
The PRI going forward, the role of the investor and the need for improved policy
I asked Gifford about any new areas of focus in the PRI's strategy, and how addressing those areas would help foster the transition to a more sustainable global financial system.
His reply: "I think the first thing is this: if every investor does what the leading PRI signatories are doing, it would make a profound difference. In terms of implementing the principles, the leading signatories are integrating a full range of ESG risks into their investment analysis, so they really understand the risk in their portfolios.
Shareholders are among the most important stakeholders of the firm, and we have facilitated them mobilising themselves into a whole range of areas which investors were not really looking at in the past
"They understand the risks carefully, and when they see a risk, they'll raise it with the company. So this is all about sending signals to companies that their investors – their owners – want them to be long-term sustainable companies.
"If other investors were to do what our leading signatories were doing it really would transform the signals sent to companies. At the moment, companies receive all sorts of mixed signals from investors, who say, 'If you just exceed your quarterly earnings expectations the share price will go up and you'll get bigger bonuses'. So there is a lot of short-termism in the markets.
"Having investors send a signal that they want those companies to be world-class companies – and world-class companies protect the environment and human rights and so on – if that signal was coming really strongly and persistently from the investor community, that would have a profound impact on corporate behaviour. But we're not there yet."
It is only a matter of time before a transition takes place to a more sustainable global economy. But companies need to receive stronger signals from investors that ESG risks matter.  Nevertheless, it is clear that awareness of the long-term value creation of long-term responsible investment within the investor community will continue to grow.
However, without sufficient government support for corporate ESG disclosure, a sustainable global financial system will be a long way off. This means that governments and policy-makers must now engage with investors and support them by creating a policy environment which sends stronger signals to companies that investors expect stronger corporate reporting and disclosure, and ultimately better management of sustainability issues.
And when more companies improve the management of their sustainability issues, there will be a rise in more responsible investment and financial markets can become more sustainable at the macro level.
The PRI will also be developing a new research and public policy programme which is still in its very early stages.
Gifford says, "We will be working closely with signatories to develop a programme that really tries to answer the question, 'How, over the next five to ten years, could we help create a sustainable financial system which creates those incentives for long-termism and ethical conduct, or management of the social and environmental risks for well-governed companies?'"
Key insights and recommendations from this new work stream will flow directly into the PRI's implantation support and collaborative engagement activities.
As an honorary research fellow at the University of St Andrews in Scotland, Gifford is particularly well positioned to connect investors with academics in the interest of growing investor interest in the sustainable investment sector, and in helping signatories drive forward public policy recommendations based on research and analysis into the long-term rewards of sustainable investment.
"One of the lecturers in banking and finance – Andreas Hoepner – is also a PRI visiting fellow", he explains.
"So he works for us one day a week, and at St Andrews the rest of the time. And I go up there and speak to his PhD students, do lectures at St Andrews, and I've spoken to the finance director of the university who controls the St Andrews endowment. So we have got a lot happening at St Andrews."
If you would like to find out more information about the PRI and the range of work they are doing with their signatories to support them in implementing the Principles and foster sustainable investment, then visit its website. Also, it is worth looking at our Guide to Sustainable Investment, which delves further into the subject.
Further reading:
Reflections on Rio: was it really that bad?
Inspiring innovation in sustainable finance: FT/IFC Conference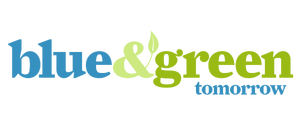 How Going Green Can Save A Company Money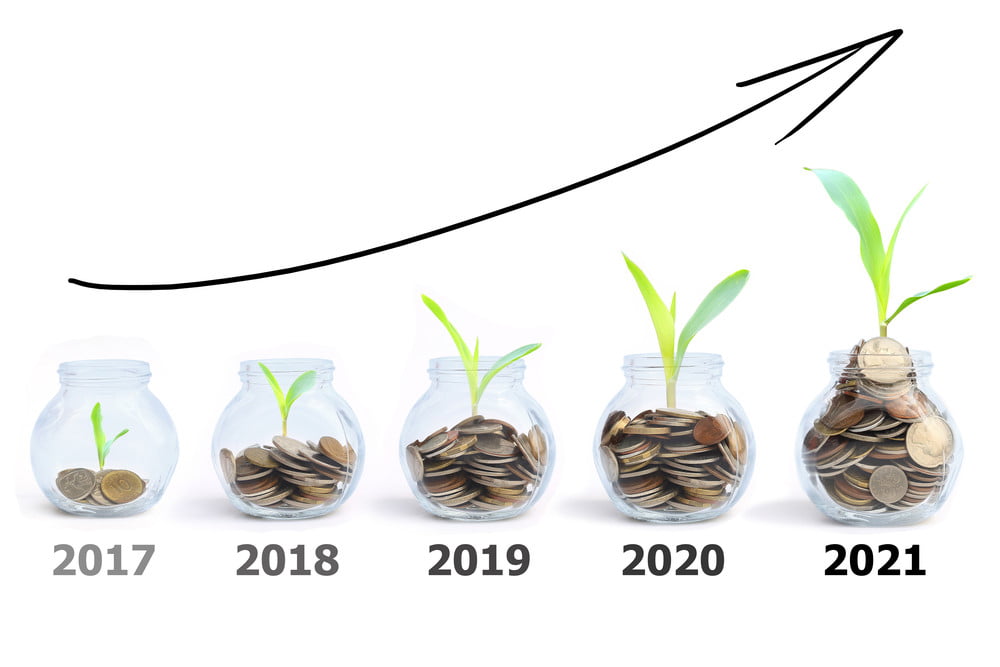 What is going green?
Going green means to live life in a way that is environmentally friendly for an entire population. It is the conservation of energy, water, and air. Going green means using products and resources that will not contaminate or pollute the air. It means being educated and well informed about the surroundings, and how to best protect them. It means recycling products that may not be biodegradable. Companies, as well as people, that adhere to going green can help to ensure a safer life for humanity.
The first step in going green
There are actually no step by step instructions for going green. The only requirement needed is making the decision to become environmentally conscious. It takes a caring attitude, and a willingness to make the change. It has been found that companies have improved their profit margins by going green. They have saved money on many of the frivolous things they they thought were a necessity. Besides saving money, companies are operating more efficiently than before going green. Companies have become aware of their ecological responsibility by pursuing the knowledge needed to make decisions that would change lifestyles and help sustain the earth's natural resources for present and future generations.
Making needed changes within the company
After making the decision to go green, there are several things that can be changed in the workplace. A good place to start would be conserving energy used by electrical appliances. First, turning off the computer will save over the long run. Just letting it sleep still uses energy overnight. Turn off all other appliances like coffee maker, or anything that plugs in. Pull the socket from the outlet to stop unnecessary energy loss. Appliances continue to use electricity although they are switched off, and not unplugged. Get in the habit of turning off the lights whenever you leave a room. Change to fluorescent light bulbs, and lighting throughout the building. Have any leaks sealed on the premises to avoid the escape of heat or air.
Reducing the common paper waste
Modern technologies and state of the art equipment, and tools have almost eliminated the use of paper in the office. Instead of sending out newsletters, brochures, written memos and reminders, you can now do all of these and more by technology while saving on the use of paper. Send out digital documents and emails to communicate with staff and other employees. By using this virtual bookkeeping technique, you will save a bundle on paper. When it is necessary to use paper for printing purposes or other services, choose the already recycled paper. It is smartly labeled and easy to find in any office supply store. It is called the Post Consumer Waste paper, or PCW paper. This will show that your company is dedicated to the preservation of natural resources. By using PCW paper, everyone helps to save the trees which provides and emits many important nutrients into the atmosphere.
Make money by spreading the word
Companies realize that consumers like to buy, or invest in whatever the latest trend may be. They also cater to companies that are doing great things for the quality of life of all people. People want to know that the companies that they cater to are doing their part for the environment and ecology. By going green, you can tell consumers of your experiences with helping them and communities be eco-friendly. This is a sound public relations technique to bring revenue to your brand. Boost the impact that your company makes on the environment. Go green, save and make money while essentially preserving what is normally taken for granted. The benefits of having a green company are enormous for consumers as well as the companies that engage in the process.
5 Easy Things You Can Do to Make Your Home More Sustainable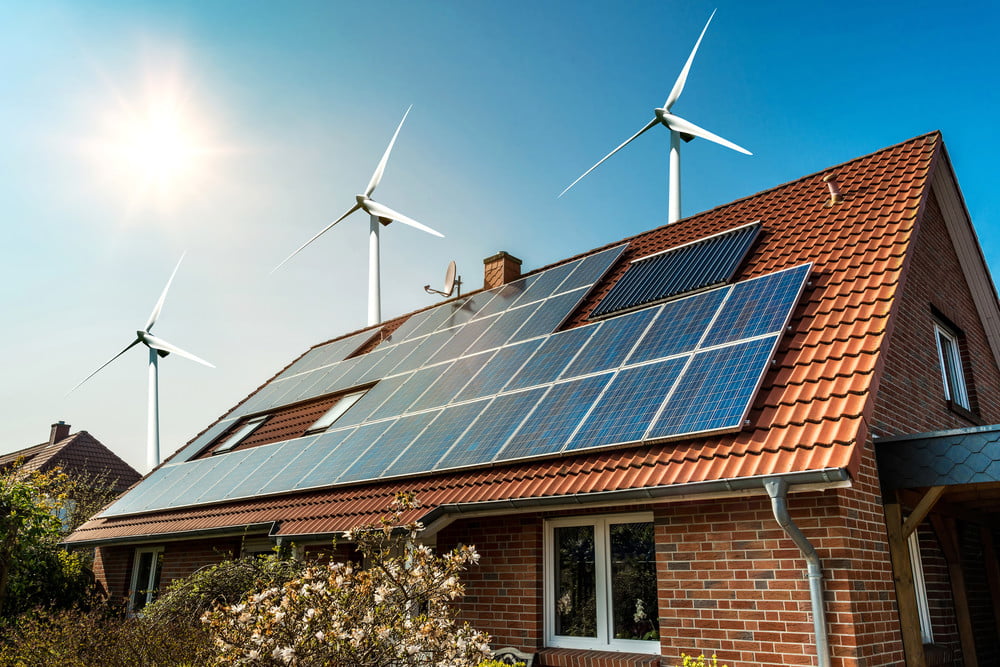 Increasing your home's energy efficiency is one of the smartest moves you can make as a homeowner. It will lower your bills, increase the resale value of your property, and help minimize our planet's fast-approaching climate crisis. While major home retrofits can seem daunting, there are plenty of quick and cost-effective ways to start reducing your carbon footprint today. Here are five easy projects to make your home more sustainable.
1. Weather stripping
If you're looking to make your home more energy efficient, an energy audit is a highly recommended first step. This will reveal where your home is lacking in regards to sustainability suggests the best plan of attack.
Some form of weather stripping is nearly always advised because it is so easy and inexpensive yet can yield such transformative results. The audit will provide information about air leaks which you can couple with your own knowledge of your home's ventilation needs to develop a strategic plan.
Make sure you choose the appropriate type of weather stripping for each location in your home. Areas that receive a lot of wear and tear, like popular doorways, are best served by slightly more expensive vinyl or metal options. Immobile cracks or infrequently opened windows can be treated with inexpensive foams or caulking. Depending on the age and quality of your home, the resulting energy savings can be as much as 20 percent.
2. Programmable thermostats
Programmable thermostats have tremendous potential to save money and minimize unnecessary energy usage. About 45 percent of a home's energy is earmarked for heating and cooling needs with a large fraction of that wasted on unoccupied spaces. Programmable thermostats can automatically lower the heat overnight or shut off the air conditioning when you go to work.
Every degree Fahrenheit you lower the thermostat equates to 1 percent less energy use, which amounts to considerable savings over the course of a year. When used correctly, programmable thermostats reduce heating and cooling bills by 10 to 30 percent. Of course, the same result can be achieved by manually adjusting your thermostats to coincide with your activities, just make sure you remember to do it!
3. Low-flow water hardware
With the current focus on carbon emissions and climate change, we typically equate environmental stability to lower energy use, but fresh water shortage is an equal threat. Installing low-flow hardware for toilets and showers, particularly in drought prone areas, is an inexpensive and easy way to cut water consumption by 50 percent and save as much as $145 per year.
Older toilets use up to 6 gallons of water per flush, the equivalent of an astounding 20.1 gallons per person each day. This makes them the biggest consumer of indoor water. New low-flow toilets are standardized at 1.6 gallons per flush and can save more than 20,000 gallons a year in a 4-member household.
Similarly, low-flow shower heads can decrease water consumption by 40 percent or more while also lowering water heating bills and reducing CO2 emissions. Unlike early versions, new low-flow models are equipped with excellent pressure technology so your shower will be no less satisfying.
4. Energy efficient light bulbs
An average household dedicates about 5 percent of its energy use to lighting, but this value is dropping thanks to new lighting technology. Incandescent bulbs are quickly becoming a thing of the past. These inefficient light sources give off 90 percent of their energy as heat which is not only impractical from a lighting standpoint, but also raises energy bills even further during hot weather.
New LED and compact fluorescent options are far more efficient and longer lasting. Though the upfront costs are higher, the long term environmental and financial benefits are well worth it. Energy efficient light bulbs use as much as 80 percent less energy than traditional incandescent and last 3 to 25 times longer producing savings of about $6 per year per bulb.
5. Installing solar panels
Adding solar panels may not be the easiest, or least expensive, sustainability upgrade for your home, but it will certainly have the greatest impact on both your energy bills and your environmental footprint. Installing solar panels can run about $15,000 – $20,000 upfront, though a number of government incentives are bringing these numbers down. Alternatively, panels can also be leased for a much lower initial investment.
Once operational, a solar system saves about $600 per year over the course of its 25 to 30-year lifespan, and this figure will grow as energy prices rise. Solar installations require little to no maintenance and increase the value of your home.
From an environmental standpoint, the average five-kilowatt residential system can reduce household CO2 emissions by 15,000 pounds every year. Using your solar system to power an electric vehicle is the ultimate sustainable solution serving to reduce total CO2 emissions by as much as 70%!
These days, being environmentally responsible is the hallmark of a good global citizen and it need not require major sacrifices in regards to your lifestyle or your wallet. In fact, increasing your home's sustainability is apt to make your residence more livable and save you money in the long run. The five projects listed here are just a few of the easy ways to reduce both your environmental footprint and your energy bills. So, give one or more of them a try; with a small budget and a little know-how, there is no reason you can't start today.