Ethical Corporation's Responsible Business Awards: Q&A with Western Union

Amy Fischer is director for the Western Union Foundation and Joy Miller is senior manager for social ventures at the Western Union Company. The Western Union is up for the best employee engagement award at this year's Responsible Business Awards.
In the run up to this year's awards, which will take place on September 29, Fischer and Miller talk about shared value, engaging with employees and being singled out for an award.
This article was first published on Ethical Corporation's website.
Ethical Corporation: One of the key pillars of your efforts to engage employees on responsible business issues revolves around the notion of 'shared value'. What do you mean by this term exactly?
Western Union: When we use the term shared value, we're referring to the idea that the company can drive revenue while benefiting society. We're interested in exploring how our products and services can deliver maximum benefit for our customers and society at large, while simultaneously making Western Union's business more competitive.
Ethical Corporation: Can you give us an example of what a shared value product or service might look like?
Western Union: Sure. A good example is NGO GlobalPay. This uses the Western Union network to enable NGOs (not-for-profit, non-governmental organisations) around the world to better move funds where they are needed, often to remote and hazardous areas.
After a natural disaster, for example, NGOs must move quickly to get people and resources to the areas affected. Or they may need to send money to their field workers or beneficiaries in areas where there may be no banks at all. Because of the very nature of our business – which involves moving money between individuals, businesses and NGOs – Western Union is able to offer a solution that resolves many of the challenges they face. It is a new product for Western Union and it's already attracting new customers for us. At the same time, it is delivers positive social impacts as well.
Ethical Corporation: So how do you seek to engage employees around the theme of shared impact?
Western Union: One of the ways we do this is through our Shared Value Summits, a series of day-long meetings for our leaders to speak with external experts on new ways to drive revenue by solving a specific social problem. We've had two summits so far, and we are planning a third for later this year. The first focused on education and the second on empowering women in emerging markets.
At each summit, participants have included about six to ten Western Union leaders and around the same number of experts from global NGOs, development organisations, and other companies. Within Western Union, it's seen as a real honour to be asked to participate.
Ethical Corporation: Could you describe some of the outcomes of the summits?
Western Union: Perhaps the best example is our 'Education for Better' programme, which we announced on the floor of the United Nations just ten months after the first summit.  At that summit, the group focused on education challenges and identified a variety of opportunities for Western Union to fill the gaps through its products, services, and global reach.
Its outcome – Education for Better – is the company's three-year commitment to supporting global education goals. Among other features, the programme includes specialised education products and services, cause marketing, advocacy, philanthropy and opportunities for employees to engage with local communities.
Ethical Corporation: Do you communicate outcomes from the summits to your wider workforce?
Western Union: Yes, this is really crucial for us. We have a comprehensive communication plan, and we regularly publish news articles about corporate responsibility and shared value in our global employee newsletter and on the intranet. We find that the summit themes resonate with our employees and generate ideas and conversations beyond the event.
Ethical Corporation: What are the chief challenges when it comes to engaging employees around sustainability?
Western Union: Most Western Union employees already understand the company to be a mission-driven brand. In that sense, we're very lucky. That said, although the concept of sustainability is there in our company culture, employees may not necessarily use the same language to describe it. Terms like 'shared value' are quite abstract, for example. So the main challenge for us is to articulate what we mean. Persuading employees that responsible business is a good thing to do – thankfully that's not something that we really have to face.
Ethical Corporation: How has being singled out for a Responsible Business Award helped?
Western Union: For us, it reinforces the concept of 'moving money for better', which is fundamental to our mission as a company. Winning the award provides a welcome degree of recognition for the work that we have done as well. And, most importantly perhaps, it emphasises for our employees that these issues matter and that they don't just exist in a vacuum.
Ethical Corporation's Responsible Business Awards 2014 winners will be announced at a glamorous awards dinner ceremony in central London on the 29th of September.
This is the one night of the year where we celebrate the work you and your peers do in the responsible business arena. 
This year the likes of; Bacardi Limited, Interface, Twinings, Tetrapak, KPMG, Glanbia Ingredients Ireland Ltd, ZipXpress have already booked their seats at the ceremony and are bringing their whole teams! 
It's a great opportunity for you to be alongside some of the best in your field, meet them in person and take their learnings and best practices back to your office – reserve your seat at the Awards today: ethicalcorp.com/ reservation
Take our 2014 reader survey and you could win an iPad, Kindle or donation to a charity of your choice.

Further reading:
Ethical Corporation's Responsible Business Awards: Q&A with Neal's Yard Remedies
Nestlé agrees to pay employees and contractors living wage
Employee Ownership Day: business model is a 'growing economic force'
Social bank Unity Trust to reward staff with ownership shares
Fair Pay Campaign: paying the living wage is 'good business sense'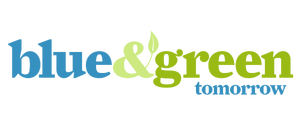 How to Build An Eco-Friendly Home Pool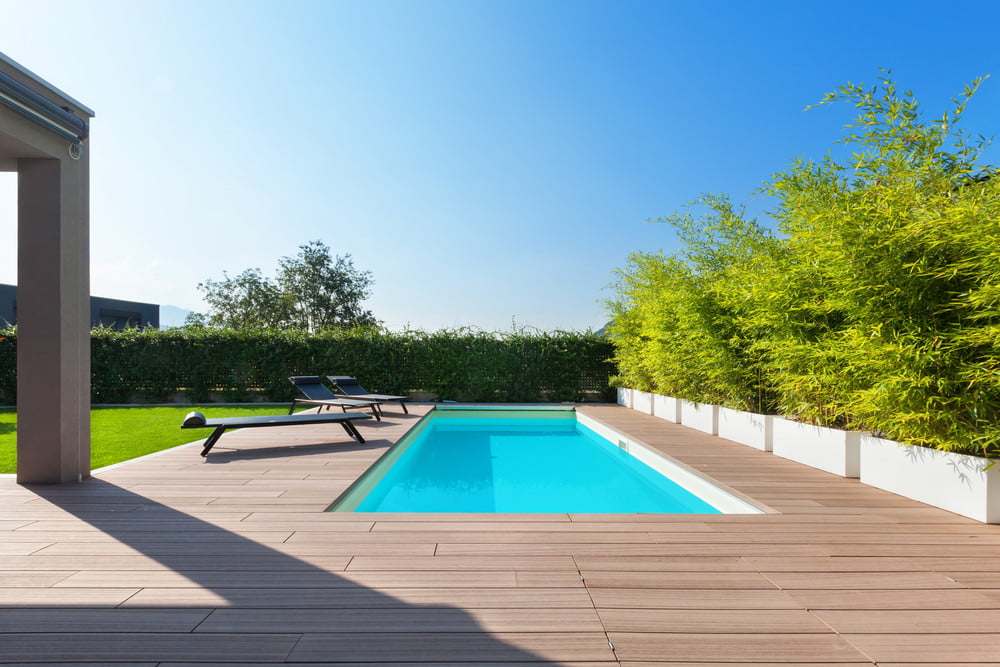 Swimming pools are undoubtedly one of the most luxurious features that any home can have. But environmentally-conscious homeowners who are interested in having a pool installed may feel that the potential issues surrounding wasted water, chemical use and energy utilized in heating the water makes having a home swimming pool difficult to justify.
But there is good news, because modern technologies are helping to make pools far less environmentally harmful than ever before. If you are interested in having a pool built but you want to make sure that it is as eco-friendly as possible, you can follow the advice below. From natural pools to solar panel heating systems, there are many steps that you can take.
Choose a natural pool to go chemical free
For those homeowners interested in an eco-friendly pool, the first thing to consider is a natural pool. Natural swimming pools utilise reed bed technology or moss-filtration to naturally filter out dirt from the water. These can be combined with eco-pumps to allow you to have a pool that is completely free from chemicals.
Not only are traditional pool chemicals potentially harmful to the skin, they also mean that you can contaminate the area around the pool if chemical-filled water leaks or is splashed around. This can be bad for your garden and the environment general.
It will be necessary to work with an expert pool builder to ensure that you have the expertise to get your natural pool installed properly. But the results with definitely be worth the effort and planning that you have to put in.
Avoid concrete if possible
The vast majority of home pools are built using concrete but this is far from ideal in terms of an eco-friendly pool for a large number of reasons. Concrete pools are typically built and then lined to stop keep out any bacteria. This is theoretically fine, except that concrete is porous and the lining can be liable to erode or break which can allow bacteria to enter the pool.
It is much better to use a non-porous material such as fibreglass or carbon ceramic composite for your pool. Typically, these swimming pools are supplied in a one-piece shell rather than having to be built from scratch, ensuring a bacteria-free environment. These non-porous materials make it impossible for the water to become contaminated through bacteria seeping into the pool by osmosis.
The further problem that can arise from having a concrete pool is that once this bacteria begins to get into the pool it can be more difficult for a natural filtration system to be effective. This can lead to you having to resort to using chemicals to get the pool clean.
Add solar panels
It is surprising how many will go to extreme lengths to ensure that their pool is as eco-friendly as possible in terms of building and maintaining it but then fall down on something extremely obvious. No matter what steps you take with the rest of your pool, it won't really be worth the hassle if you are going to be conventionally heating your pool up, using serious amounts of energy to do so.
Thankfully there are plenty of steps you can take to ensure that your pool is heated to a pleasant temperature while causing minimal damage to the environment. Firstly, gathering energy using solar panels has become a very popular way to reduce consumption of electricity as well as decreasing utility bills. Many businesses offer solar panels specifically for swimming pools.
Additionally, installing an energy efficient heat pump or boiler to work in conjunction with your solar panels can be hugely beneficial.
Cover it!
Finally, it is worth remembering that there are many benefits to investing in a pool cover. When you cover your pool you increase its heat retention which stops you from having to power a pump or boiler to keep it warm. This works in conjunction with the solar panels and eco-friendly heating system that you have already had installed.
Additionally, you cover helps to keep out dirt and other detritus that can enter the pool, bringing in bacteria. Anything that you can do to keep bacteria out will be helpful in terms of keeping it clean.
4 Ways To Get a Green House in 2018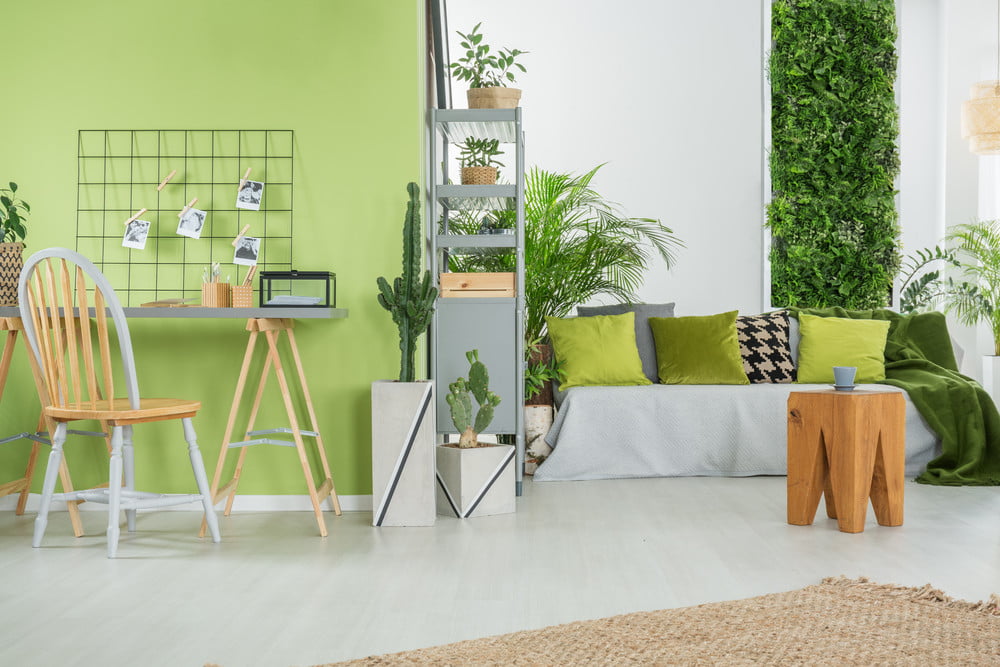 Demand for green houses is surging. In 2020, almost 20% of all homes on the market will be green.
If you would like to buy a green home, this is a great time to look into it. Prices are still pretty low and there are a lot more financing options available than there were right after the recession.
If you're thinking about buying a house, now could be a very good time to make the move! A number of factors in the housing market right now mean that you might be able to afford your dream home. Although in many parts of the country house prices are still rising, if you do your research and plan wisely, there are lots of good schemes to help you get your foot on the property ladder, or trade up to the house you've always wanted.
Interest Rates and Stamp Duty
Although the Bank of England raised interest rates by 0.25% recently, they remain very low, which is good news if you're thinking of taking out a mortgage. However, rates may not stay low and it's predicted that there'll be a further rate rise during 2018, so don't wait too long. Another factor that's going to help first time buyers in particular is the Chancellor's decision to abolish stamp duty for first timers purchasing properties for under £300,000.
Different options
For many people looking to buy a green home, raising a deposit of between 5% and 20% may not be a realistic option, in which case there are a growing number of schemes to help. Increasingly popular are shared ownership schemes, through which the buyer pays a percentage of the full value of the property (typically between 25% and 75%) and the local council or a housing association pays the rest, and takes part ownership. This is suitable for buyers who may struggle to meet the up-front costs of buying outright. There will often be a service charge or management fees to pay in addition to the mortgage. The Government's Help To Buy scheme is a good place to start looking if you're interested in this option. This scheme is now available to people looking to buy green homes too.
ISA Options
If you're still saving for a deposit, another scheme is the Help to Buy ISA. You can get a 25% boost to your savings on amounts up to £200 per month with this scheme. It's only open to first time buyers and you can claim a maximum of £3000.
Other costs
Green home buyers are going to run into a number of other ancillary costs, most of which are common to other homebuyers.
When calculating how much you can afford, it's vitally important to remember that buying a house comes with a whole host of other costs. Depending on the cost of the property that you're buying, you may have to pay stamp duty of anywhere between 1% and 5%. There'll be estate agents fee if you're also selling a property, although there are a wide range of online estate agents operating such as Purple Bricks or Right Move that have lower fees than traditional high street companies. Conveyancing costs to a solicitor can add another £1000-£3000 and you may need to take out life insurance and hire a moving firm.
There are other initial costs such as, fixing parts of the home that aren't upto your taste. Getting new furniture to fill up all the new-found space in your new home. If you are moving away from the city, you need to consider the cost of transportation as well, as it can take up quite a lot over time. Take your time, do your homework and shop around and soon you could be getting the keys to your perfect home.
I hope this article was useful for you to learn more about the basics that you need to be aware of before you start the process of buying your first home. If you have any doubts with regards to this, let us know through the comments and we will be glad to help you out. If you have any suggestions regarding how we can improve the article, let us know them through the comments as well for us to improve.
Do you have any other reservations against buying your first home? Do you see your house as an asset or a liability? Do you think it is important for everyone to get themselves a new home? Let us know through the comments.