Ethical investment: money with a voice
Julian Parrott, and his company, Ethical Futures, believe you can "make your money change the world" by investing ethically. Alex Blackburne spoke to him about how people can get connected to their finances.
Ethical investment has experienced a steady, organic growth in popularity over the past decade, with an increasing number of people 'seeing the light' and being more socially responsible with their money.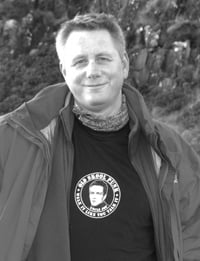 Julian Parrott, and his company, Ethical Futures, believe you can "make your money change the world" by investing ethically. Alex Blackburne spoke to him about how people can get connected to their finances.
Ethical investment has experienced a steady, organic growth in popularity over the past decade, with an increasing number of people 'seeing the light' and being more socially responsible with their money.
Despite how far it's come, though, Julian Parrott still thinks there is a "fear of the unknown" in terms of knowledge on the sector. But then again, that's why professionals like him are here – to completely turn this belief around and make the unknown, known.
"I think what's really stopping [ethical investment from taking off in the UK] is a wide range of accessibility", Parrott says.
"You can get a lot of advice from somebody like me, but you need to be able to access me first."
Parrott is a partner at Ethical Futures – an Edinburgh-based group of independent financial advisors, but it was whilst working for financial advisors Towry Law and Sedgwick, that he first dipped his toe in the 'ethical' water.
"At the time it was quite difficult," admits Parrott.
"If you worked for a big company, you had to work from a panel, and that was quite limiting, so I started to investigate [ethical investment] more and found it quite interesting."
Disenchantment with working for large-scale national companies, and the desire to pursue his interest in ethical investment, coincided with an opportunity arising at an ethical IFA in Edinburgh.
So he formed Ethical Futures with Martin Wight in 2005. He then went onto recruit an industry-experienced team of three people, made up of a practice manager, a paraplanner and an administrator with a compliance responsibility, and set up base in Edinburgh, where Parrott already worked.
"I couldn't say this as a definitive, but [Edinburgh has] got a fairly liberal approach and a fairly high content of education, professionals and NGOs," Parrott explains.
"Without stereotyping our client-base, there are probably a higher proportion of immediately accessible clients for our business here."
Connecting people to their money
When it comes to investing ethically, though – the main mantra of Ethical Futures – Parrott believes there are two elements as to why people should consider it.
"One is just the simple aspect of it being your money and you should be able to exercise some choices to how it's invested, and if you hold particularly strong feelings about investment activity, then you should be able to reflect that in some way, shape or form.
"More importantly, I think, especially given all the things that are going on at the moment on the back of the financial crisis, is that it's just another mechanism to try and connect people a little bit more to their money."
The crux of today's problems, Parrott says, stems back to the 1970s, when monetarism and globalisation were at the top of government agenda.
When asked who he would choose to be stuck with on a desert island, he chose former Labour MP and Secretary of State for Industry and Energy in the 1970s, Tony Benn.
"He was in government through quite interesting periods of time in the '60s, '70s and '80s," Parrott explains.
"He approaches technical issues with a strong social perspective and I think it would be interesting to consider his ideas on the current global crisis."
More than just financial return
Many people claim that to invest ethically, a compromise has to be made in terms of financial gain and your morals.
This, according to Parrott, though, is not the case.
"I don't think there's specifically a compromise, but what there is, is probably a variant to short market performance", he says.
"I think the cycle that ethical investment funds tend to perform on is somewhat different from that which mainstream funds have, but I'm confident that medium-to-longer term performance is not adversely affected.
"If you're comfortable to compromise your personal decisions and values to make an investment return, then good luck to you, but if you don't, then I think you work within those environments, and I think people have aspirations for the investment to be a bit more than just its financial return."
Ethical Futures currently offer a combination of fees and commissions, but within the next few months will be adopting a menu-driven, fee-based approach to advice.
Parrott picks out three companies who offer good investment opportunities, including Ecclesiastical, saying "the nature of their funds are very positive in their outlook", Kames Investment, and Jupiter Ecology, but he says, "Any financial advisor should have a spread of different assets and different mixes."
Not investing ethically brings disempowerment
Although there is evidence that shows a growth in ethical investment, the sector is, relatively speaking, still fledgling.
Parrott, though, issues a warning to people who don't currently invest ethically, highlighting the biggest consequence for them and stating how socially responsible investment has the ability to allow you to fully control your finances.
"They will continue to be disempowered by their investments – they will be an onlooker just looking for the investment to try and make a return.
"When you're an ethical investor, you start to have an involvement with how the money is managed.
"You can sit on the sidelines and moan about the bankers all the time you like, but if you actually invest in a company that actively manages and engages with businesses as to how they remunerate senior employees, then you're starting to take a step into responsibility."
"Invest ethically, and make your money change your world" – Ethical Futures' slogan – has never rung more true.
But what's in store for ethical investment in the future?

"I'd dearly like to see more money with a mandate or a voice", urges Parrott.
"Ethical investment has a degree of voice."
If you want to find out more about ethical investment contact Ethical Futures or complete our online form so we can connect you with a relevant local advisor.
About where he's based
Ethical Futures is based in Edinburgh, the capital of Scotland and the country's second-largest city behind Glasgow.
The city is perhaps most famous for its annual festival, the Edinburgh International Festival and the Fringe – the largest of its kind in the world.
But it is also well known for its New Year celebration called Hogmanay, its vibrant culture, and its spectacular castle which dominates the skyline above the city.
Some of Edinburgh's sons include telephone pioneer, Alexander Graham Bell, Sherlock Holmes creator, Sir Arthur Conan Doyle, former Prime Minister, Tony Blair, and James Bond actor, Sean Connery. Whilst Dolly the Sheep – the world's first cloned mammal – was born at the Roslin Institute, just outside the city.
The City of Edinburgh Council, covering Edinburgh and 30 square miles of the surrounding area, is led by Jenny Dawe, whilst the Lord Provost of the capital – a similar role to mayors in England – is George Grubb.
The Council has set up a Sustainable Development 2020 plan, which "details a framework for action which will be embedded into all Council policies, programmes and services; but recognises that, for the city to develop sustainably, a wider range of actions involving all individuals, organisations and sectors of the city working together is required."
In 2009, the City of Edinburgh local authority created 3,068kt of carbon dioxide – of which, 1,040kt were produced domestically – a significant reduction of over 300kt from 2008.
Per capita, Edinburgh's emissions – from the burning of fossil fuels – from that year, were below the national average, which stood at 7.4t, whilst the Scottish capital's score was 6.4t.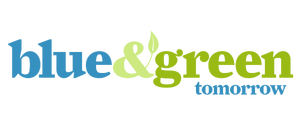 What Kitchen Suits Your Style? Modern, Classic or Shaker?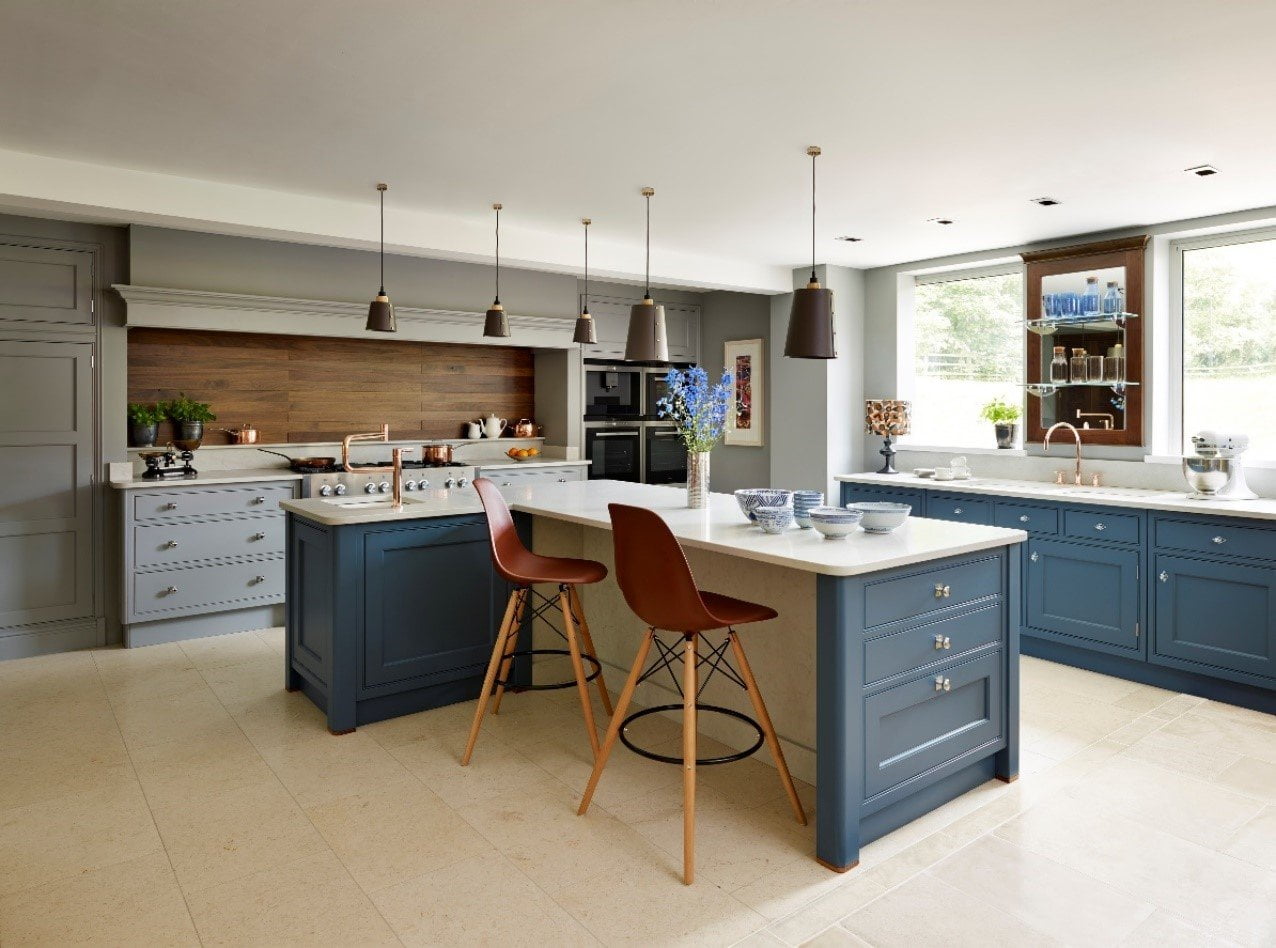 A kitchen is the centre of the home. Your kitchen ranges between where friends and family gather, talk about their day, cook meals, have drinks, to somewhere you can just enjoy each other's company. The kitchen is the heart of the home. But, everyone's lifestyle is different. Everyone's taste is different. So, you need a kitchen that not only mirrors your lifestyle but matches your taste too. Whilst some prefer a more traditional design, others want a modern feel or flair – and it's all down to personal taste.
When it comes to redesigning your kitchen, what style would you go for? It's a difficult one isn't it. With so many different styles to go for, how can you know exactly what you want until you've seen it in action? Leading kitchen designer, Roman Kitchens, based in Essex, have provided three examples of bespoke kitchens and styles they specialise in, accompanied with beautiful images. This design guide will get you one step closer to picking your dream kitchen for your home.
1. Modern
New home in the city centre? Or even a sleek new modern build? You want a trendy and modern kitchen to reflect your city lifestyle. In modern kitchen design, colours are bolder and fresher, with sleek design and utilities that are distinctive and vibrant.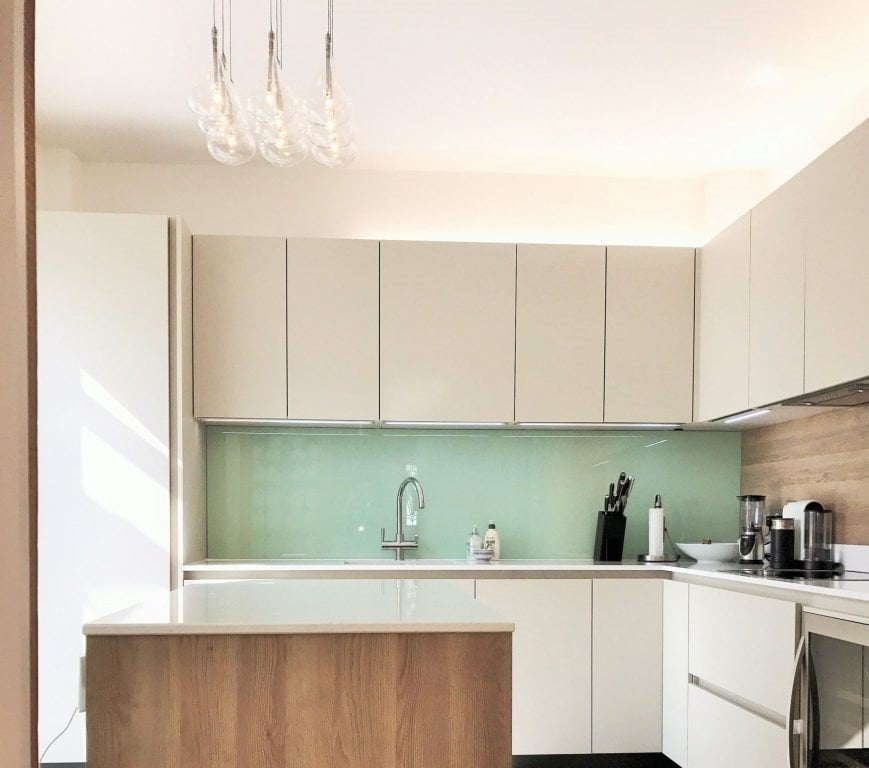 This modern kitchen is sleek and smooth with flawless design and beauty. Minimalism doesn't stop this kitchen standing out. Featured walls of wood and vibrant mint green draw the eye, whilst the white surfaces reflect the light, illuminating every nook and cranny of this kitchen. This kitchen features products from Rotpunkt, innovators of modern kitchen design. Made with German engineering, a Rotpunkt Kitchen is the ultimate modern addition to your home. Rotpunkt Kitchens have timeless design and amazing functionality, they work for every purpose and are eco-friendly. Sourced from natural materials, a Rotpunkt kitchen uses 37% less timber, conserving natural forests and being more environmentally conscious.
2. Classic
Prefer a homely and traditional feel? Classic kitchens are warm, welcoming and filled with wood. Wood flooring, wood fixtures, wood furniture – you name it! You can bring a rustic feel to your urban home with a classic kitchen. Subtle colours and beautiful finishes, Classic kitchens are for taking it back to the basics with a definitive look and feel.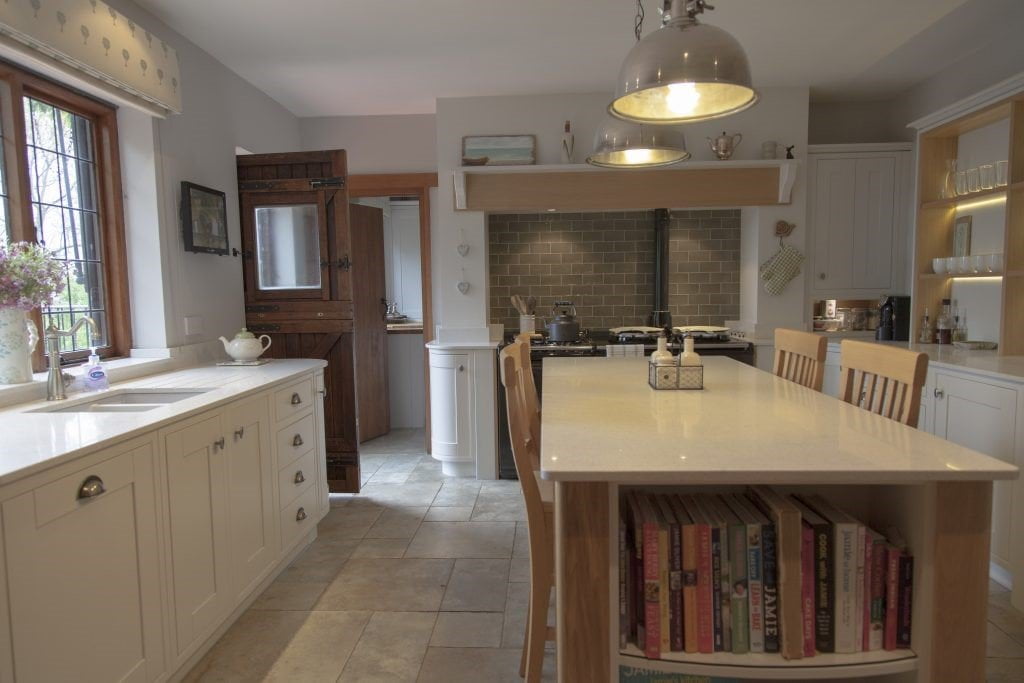 With stated handles for cupboards, Classic kitchens are effortlessly timeless. They convey an elegant but relaxing nature. Giving off countryside vibes, natural elements convey a British countryside feel. The wood featured in a classic kitchen can range between oaks and walnut, creating a warmth and original feel to your home. Soft English heritage colours add a certain mood to your home, softening the light making it cosier.
3. Shaker
Any kitchen planner will tell you that the meeting point between traditional and modern design, is a Shaker kitchen. They have a distinctive style and innovative feel. Shakers are fresh, mixing different colour tones with stylish wood and vinyl. The most important feature of a Shaker kitchen is functionality – every feature needs to serve a purpose in the kitchen. Paired with stylish and unique furniture, a Shaker kitchen is an ideal addition to any home.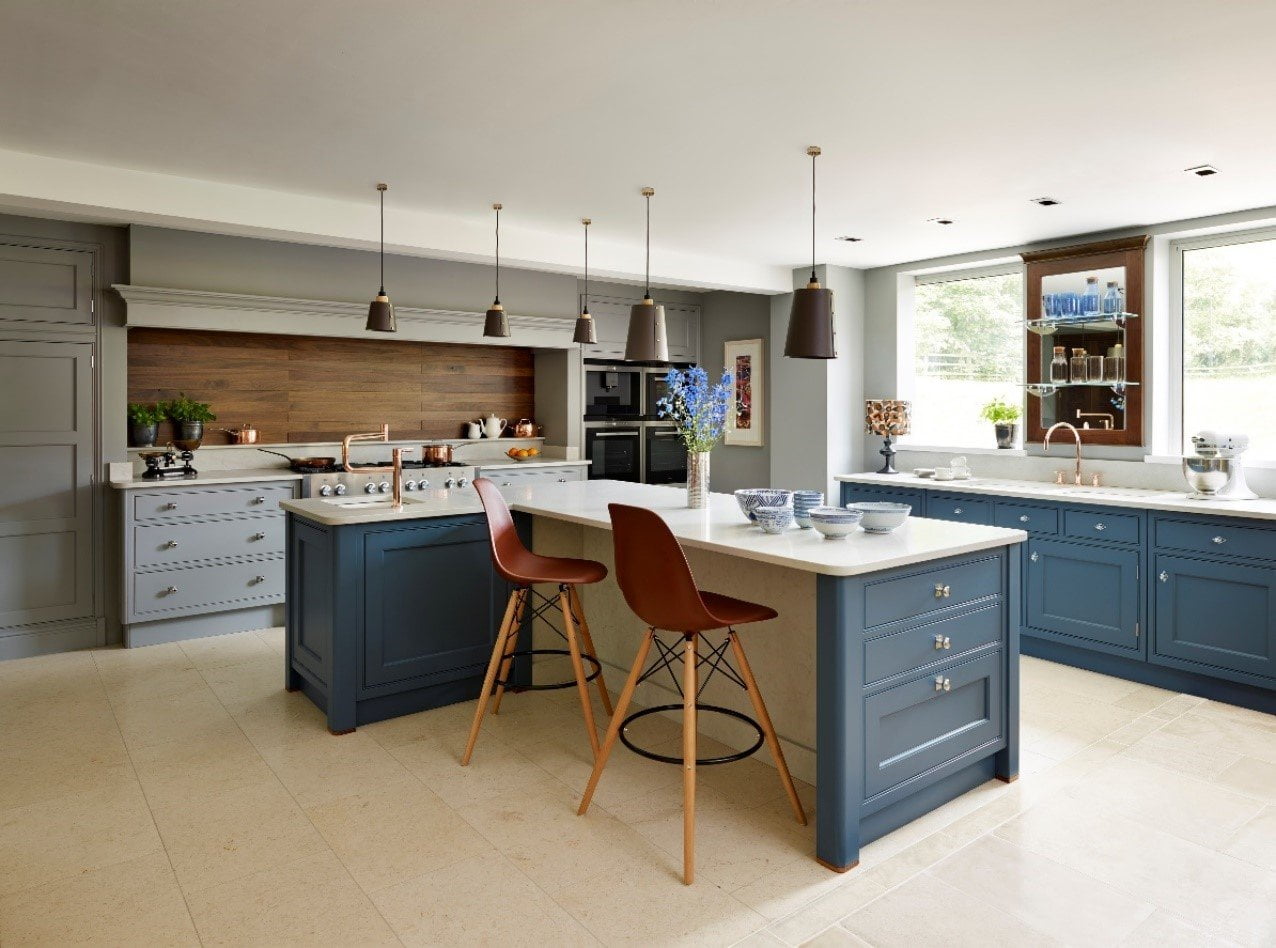 The ultimate marriage between Classic and Modern kitchens, this Shaker kitchen has deep colour tones with copper emphasis features. All the fittings and fixtures blur the line of modern and tradition, with a Classic look but modern colour vibe. Unique furniture and design make Shaker Kitchens perfect for the middle ground in kitchen design. Minimal but beautifully dressed. Traditional but bold and modern at the same time. Storage solutions are part of the functionality of Shaker kitchens, but don't detour from conveying yours as a luxury kitchen.
Whatever you choose for your new kitchen, be it Modern, Classic or Shaker – pick whatever suits you. Taste is, and always will be, subjective – it's down to you.
Ways Green Preppers Are Trying to Protect their Privacy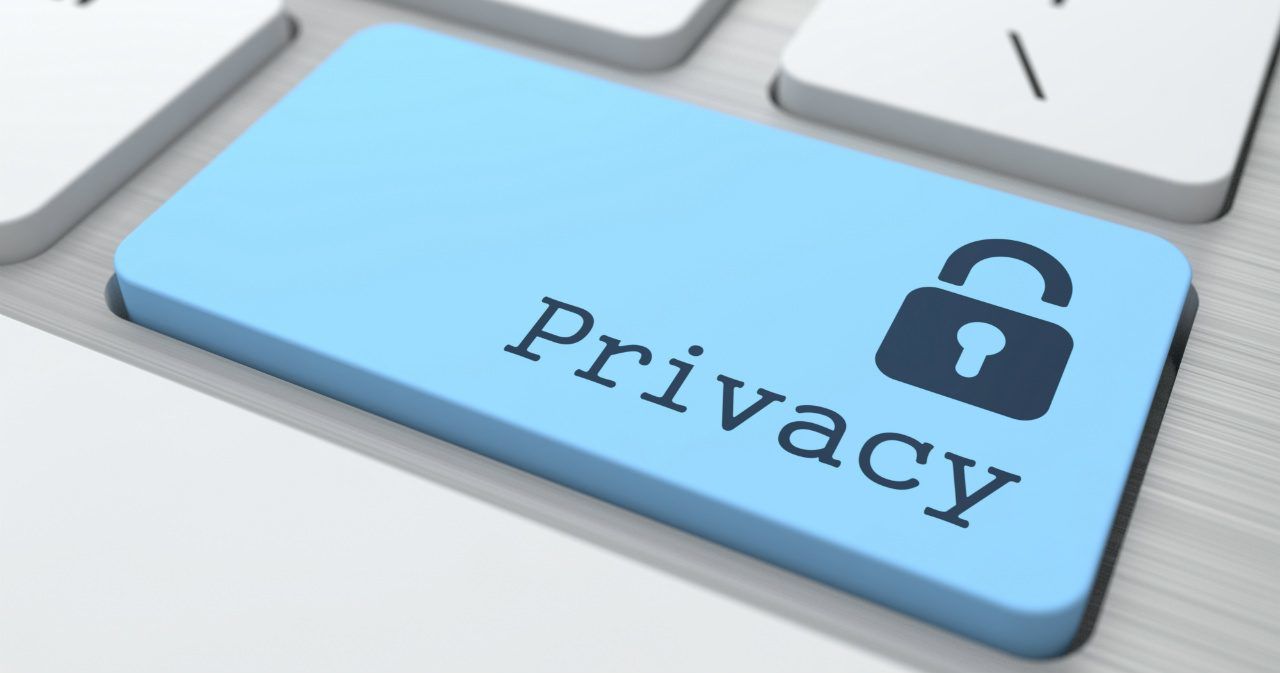 Environmental activists are not given the admiration that they deserve. A recent poll by Gallup found that a whopping 32% of Americans still doubt the existence of global warming. The government's attitude is even worse.
Many global warming activists and green preppers have raised the alarm bell on climate change over the past few years. Government officials have taken notice and begun tracking their activity online. Even former National Guard officers have admitted that green preppers and climate activists are being targeted for terrorist watchlists.
Of course, the extent of their surveillance depends on the context of activism. People that make benign claims about climate change are unlikely to end up on a watchlist, although it is possible if they make allusions to their disdain of the government. However, even the most pacifistic and well intentioned environmental activists may unwittingly trigger some algorithm and be on the wrong side of a criminal investigation.
How could something like this happen? Here are some possibilities:
They could share a post on social media from a climate extremist group or another individual on the climate watchlist.
They could overly politicize their social media content, such as being highly critical of the president.
They could use figures of speech that may be misinterpreted as threats.
They might praise the goals of a climate change extremist organization that as previously resorted to violence, even if they don't condone the actual means.
Preppers and environmental activists must do everything in their power to protect their privacy. Failing to do so could cost them their reputation, future career opportunities or even their freedom. Here are some ways that they are contacting themselves.
Living Off the Grid and Only Venturing to Civilization for Online Use
The more digital footprints you leave behind, the greater attention you draw. People that hold controversial views on environmentalism or doomsday prepping must minimize their digital paper trail.
Living off the grid is probably the best way to protect your privacy. You can make occasional trips to town to use the Wi-Fi and stock up on supplies.
Know the Surveillance Policies of Public Wi-Fi Providers
Using Wi-Fi away from your home can be a good way to protect your privacy.However, choosing the right public Wi-Fi providers is going to be very important.
Keep in mind that some corporate coffee shops such a Starbucks can store tapes for up to 60 days. Mom and pop businesses don't have the technology nor the interest to store them that long. They generally store tips for only 24 hours and delete them afterwards. This gives you a good window of opportunity to post your thoughts on climate change without being detected.
Always use a VPN with a No Logging Policy
Using a VPN is one of the best ways to protect your online privacy. However, some of these providers do a much better job than others. What is a VPN and what should you look for when choosing one? Here are some things to look for when making a selection:
Make sure they are based in a country that has strict laws on protecting user privacy. VPNs that are based out of Switzerland, Panama for the British Virgin Islands are always good bets.
Look for VPN that has a strict no logging policy. Some VPNs will actually track the websites that you visit, which almost entirely defeats the purpose. Most obviously much better than this, but many also track Your connections and logging data. You want to use a VPN that doesn't keep any logs at all.
Try to choose a VPN that has an Internet kill switch. This means that all content will stop serving if your VPN connection drops, which prevents your personal data from leaking out of the VPN tunnel.
You will be much safer if you use a high-quality VPN consistently, especially if you have controversial views on climate related issues or doomsday prepping.