Ethical investment: money with a voice
Julian Parrott, and his company, Ethical Futures, believe you can "make your money change the world" by investing ethically. Alex Blackburne spoke to him about how people can get connected to their finances.
Ethical investment has experienced a steady, organic growth in popularity over the past decade, with an increasing number of people 'seeing the light' and being more socially responsible with their money.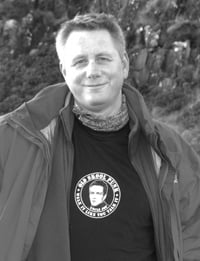 Julian Parrott, and his company, Ethical Futures, believe you can "make your money change the world" by investing ethically. Alex Blackburne spoke to him about how people can get connected to their finances.
Ethical investment has experienced a steady, organic growth in popularity over the past decade, with an increasing number of people 'seeing the light' and being more socially responsible with their money.
Despite how far it's come, though, Julian Parrott still thinks there is a "fear of the unknown" in terms of knowledge on the sector. But then again, that's why professionals like him are here – to completely turn this belief around and make the unknown, known.
"I think what's really stopping [ethical investment from taking off in the UK] is a wide range of accessibility", Parrott says.
"You can get a lot of advice from somebody like me, but you need to be able to access me first."
Parrott is a partner at Ethical Futures – an Edinburgh-based group of independent financial advisors, but it was whilst working for financial advisors Towry Law and Sedgwick, that he first dipped his toe in the 'ethical' water.
"At the time it was quite difficult," admits Parrott.
"If you worked for a big company, you had to work from a panel, and that was quite limiting, so I started to investigate [ethical investment] more and found it quite interesting."
Disenchantment with working for large-scale national companies, and the desire to pursue his interest in ethical investment, coincided with an opportunity arising at an ethical IFA in Edinburgh.
So he formed Ethical Futures with Martin Wight in 2005. He then went onto recruit an industry-experienced team of three people, made up of a practice manager, a paraplanner and an administrator with a compliance responsibility, and set up base in Edinburgh, where Parrott already worked.
"I couldn't say this as a definitive, but [Edinburgh has] got a fairly liberal approach and a fairly high content of education, professionals and NGOs," Parrott explains.
"Without stereotyping our client-base, there are probably a higher proportion of immediately accessible clients for our business here."
Connecting people to their money
When it comes to investing ethically, though – the main mantra of Ethical Futures – Parrott believes there are two elements as to why people should consider it.
"One is just the simple aspect of it being your money and you should be able to exercise some choices to how it's invested, and if you hold particularly strong feelings about investment activity, then you should be able to reflect that in some way, shape or form.
"More importantly, I think, especially given all the things that are going on at the moment on the back of the financial crisis, is that it's just another mechanism to try and connect people a little bit more to their money."
The crux of today's problems, Parrott says, stems back to the 1970s, when monetarism and globalisation were at the top of government agenda.
When asked who he would choose to be stuck with on a desert island, he chose former Labour MP and Secretary of State for Industry and Energy in the 1970s, Tony Benn.
"He was in government through quite interesting periods of time in the '60s, '70s and '80s," Parrott explains.
"He approaches technical issues with a strong social perspective and I think it would be interesting to consider his ideas on the current global crisis."
More than just financial return
Many people claim that to invest ethically, a compromise has to be made in terms of financial gain and your morals.
This, according to Parrott, though, is not the case.
"I don't think there's specifically a compromise, but what there is, is probably a variant to short market performance", he says.
"I think the cycle that ethical investment funds tend to perform on is somewhat different from that which mainstream funds have, but I'm confident that medium-to-longer term performance is not adversely affected.
"If you're comfortable to compromise your personal decisions and values to make an investment return, then good luck to you, but if you don't, then I think you work within those environments, and I think people have aspirations for the investment to be a bit more than just its financial return."
Ethical Futures currently offer a combination of fees and commissions, but within the next few months will be adopting a menu-driven, fee-based approach to advice.
Parrott picks out three companies who offer good investment opportunities, including Ecclesiastical, saying "the nature of their funds are very positive in their outlook", Kames Investment, and Jupiter Ecology, but he says, "Any financial advisor should have a spread of different assets and different mixes."
Not investing ethically brings disempowerment
Although there is evidence that shows a growth in ethical investment, the sector is, relatively speaking, still fledgling.
Parrott, though, issues a warning to people who don't currently invest ethically, highlighting the biggest consequence for them and stating how socially responsible investment has the ability to allow you to fully control your finances.
"They will continue to be disempowered by their investments – they will be an onlooker just looking for the investment to try and make a return.
"When you're an ethical investor, you start to have an involvement with how the money is managed.
"You can sit on the sidelines and moan about the bankers all the time you like, but if you actually invest in a company that actively manages and engages with businesses as to how they remunerate senior employees, then you're starting to take a step into responsibility."
"Invest ethically, and make your money change your world" – Ethical Futures' slogan – has never rung more true.
But what's in store for ethical investment in the future?

"I'd dearly like to see more money with a mandate or a voice", urges Parrott.
"Ethical investment has a degree of voice."
If you want to find out more about ethical investment contact Ethical Futures or complete our online form so we can connect you with a relevant local advisor.
About where he's based
Ethical Futures is based in Edinburgh, the capital of Scotland and the country's second-largest city behind Glasgow.
The city is perhaps most famous for its annual festival, the Edinburgh International Festival and the Fringe – the largest of its kind in the world.
But it is also well known for its New Year celebration called Hogmanay, its vibrant culture, and its spectacular castle which dominates the skyline above the city.
Some of Edinburgh's sons include telephone pioneer, Alexander Graham Bell, Sherlock Holmes creator, Sir Arthur Conan Doyle, former Prime Minister, Tony Blair, and James Bond actor, Sean Connery. Whilst Dolly the Sheep – the world's first cloned mammal – was born at the Roslin Institute, just outside the city.
The City of Edinburgh Council, covering Edinburgh and 30 square miles of the surrounding area, is led by Jenny Dawe, whilst the Lord Provost of the capital – a similar role to mayors in England – is George Grubb.
The Council has set up a Sustainable Development 2020 plan, which "details a framework for action which will be embedded into all Council policies, programmes and services; but recognises that, for the city to develop sustainably, a wider range of actions involving all individuals, organisations and sectors of the city working together is required."
In 2009, the City of Edinburgh local authority created 3,068kt of carbon dioxide – of which, 1,040kt were produced domestically – a significant reduction of over 300kt from 2008.
Per capita, Edinburgh's emissions – from the burning of fossil fuels – from that year, were below the national average, which stood at 7.4t, whilst the Scottish capital's score was 6.4t.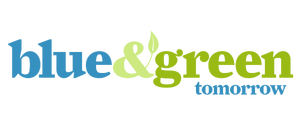 How to be More eco-Responsible in 2018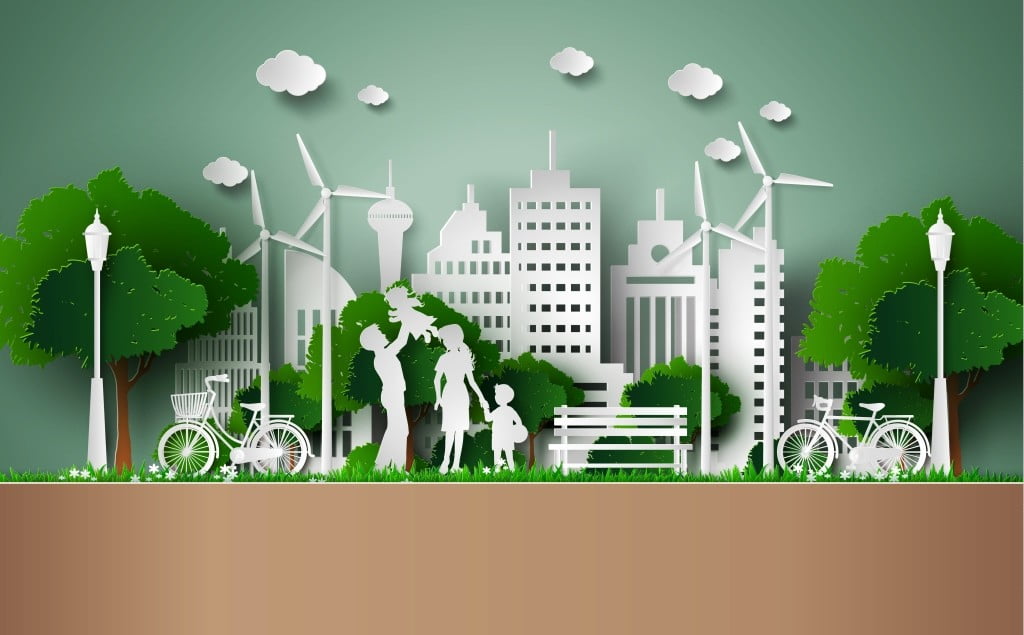 Nowadays, more and more people are talking about being more eco-responsible. There is a constant growth of information regarding the importance of being aware of ecological issues and the methods of using eco-friendly necessities on daily basis.
Have you been considering becoming more eco-responsible after the New Year? If so, here are some useful tips that could help you make the difference in the following year:
1. Energy – produce it, save it
If you're building a house or planning to expand your living space, think before deciding on the final square footage. Maybe you don't really need that much space. Unnecessary square footage will force you to spend more building materials, but it will also result in having to use extra heating, air-conditioning, and electricity in it.
It's even better if you seek professional help to reduce energy consumption. An energy audit can provide you some great piece of advice on how to save on your energy bills.
While buying appliances such as a refrigerator or a dishwasher, make sure they have "Energy Star" label on, as it means they are energy-efficient.
Regarding the production of energy, you can power your home with renewable energy. The most common way is to install rooftop solar panels. They can be used for producing electricity, as well as heat for the house. If powering the whole home is a big step for you, try with solar oven then – they trap the sunlight in order to heat food! Solar air conditioning is another interesting thing to try out – instead of providing you with heat, it cools your house!
2. Don't be just another tourist
Think about the environment, as well your own enjoyment – try not to travel too far, as most forms of transport contribute to the climate change. Choose the most environmentally friendly means of transport that you can, as well as environmentally friendly accommodation. If you can go to a destination that is being recommended as an eco-travel destination – even better! Interesting countries such as Zambia, Vietnam or Nicaragua are among these destinations that are famous for its sustainability efforts.
3. Let your beauty be also eco-friendly
We all want to look beautiful. Unfortunately, sometimes (or very often) it comes with a price. Cruelty-free cosmetics are making its way on the world market but be careful with the labels – just because it says a product hasn't been tested on animals, it doesn't  mean that some of the product's ingredients haven't been tested on some poor animal.
To be sure which companies definitely stay away from the cruel testing on animals, check PETA Bunny list of cosmetic companies just to make sure which ones are truly and completely cruelty-free.
It's also important if a brand uses toxic ingredients. Brands such as Tata Harper Skincare or Dr Bronner's use only organic ingredients and biodegradable packaging, as well as being cruelty-free. Of course, this list is longer, so you'll have to do some online research.
4. Know thy recycling
People often make mistakes while wanting to do something good for the environment. For example, plastic grocery bags, take-out containers, paper coffee cups and shredded paper cannot be recycled in your curb for many reasons, so don't throw them into recycling bins. The same applies to pizza boxes, household glass, ceramics, and pottery – whether they are contaminated by grease or difficult to recycle, they just can't go through the usual recycling process.
People usually forget to do is to rinse plastic and metal containers – they always have some residue, so be thorough. Also, bottle caps are allowed, too, so don't separate them from the bottles. However, yard waste isn't recyclable, so any yard waste or junk you are unsure of – just contact rubbish removal services instead of piling it up in public containers or in your own yard.
5. Fashion can be both eco-friendly and cool
Believe it or not, there are actually places where you can buy clothes that are eco-friendly, sustainable, as well as ethical. And they look cool, too! Companies like Everlane are very transparent about where their clothes are manufactured and how the price is set. PACT is another great company that uses non-GMO, organic cotton and non-toxic dyes for their clothing, while simultaneously using renewable energy factories. Soko is a company that uses natural and recycled materials in making their clothes and jewelry.
All in all
The truth is – being eco-responsible can be done in many ways. There are tons of small things we could change when it comes to our habits that would make a positive influence on the environment. The point is to start doing research on things that can be done by every person and it can start with the only thing that person has the control of – their own household.
Top 5 Changes You can Make in Your Life to Reduce Your Carbon Footprint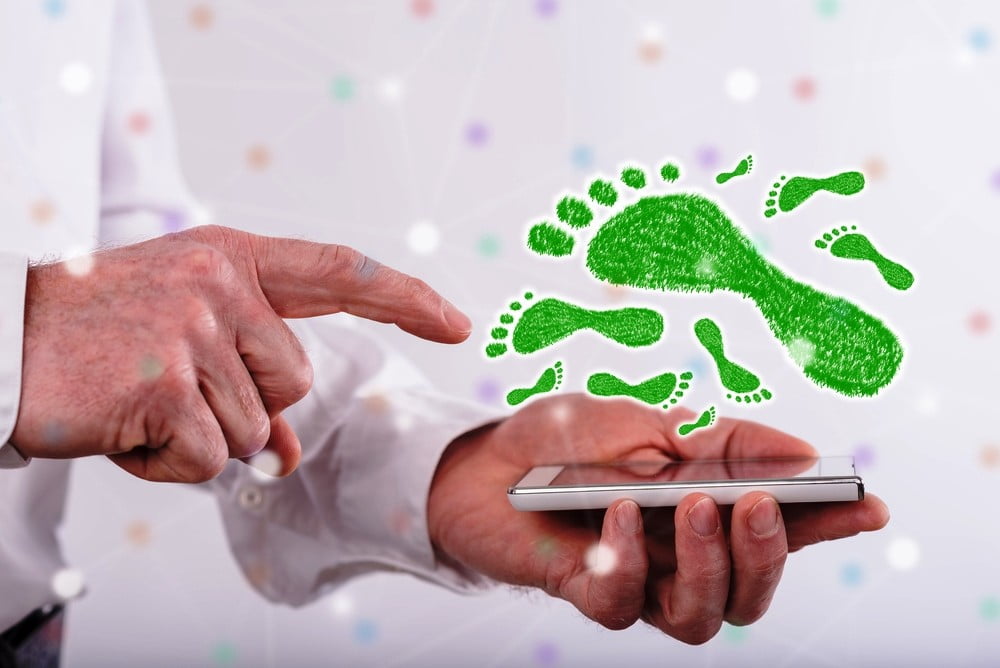 In a world, where war rages and global warming threatens our very existence, the inhabitants of earth need to be extra vigilant in their efforts to go green. This includes reducing your carbon footprint on the earth and leading a more sustainable life.
Many homeowners feel perplexed by all of the options available to reduce their carbon footprint. They may even feel (falsely) that making their household more green will fail to make that much of a difference in the fight to save our planet.
Even a single home going green has a massive impact on the environment. We can win this battle on home at a time. If you're interested in accepting the challenge of making your household a green home, read on below for a few of the top changes you can make in your life to reduce your carbon footprint. We all stand to benefit from making the earth safer for future generations – and your wallet won't complain when you start to see the savings in annual energy costs.
Switch From Dirty Energy to Clean Solar
The ION Solar reviews tell it all–solar is the best way to go. Whether your goal is to slash your energy bills, or to reduce your carbon footprint, the sun is a fantastic source of renewable energy.
It's important to get past the hype from solar installers. Instead, listen to the plethora of impartial customer reviews that mention everything from a $20 energy bill, to the incredible feeling of knowing that you are doing your part by going green and minimizing harmful emissions in to our atmosphere.
The average investment is $15,000 to $30,000 for installation and purchase of solar panels. Optional battery power packs can help provide consistent power during both night and day. And many government agencies provide federal, state or local grants to help offset upfront investments in clean energy.
Depending on which installed you choose, your household may qualify for low-interest or zero interest loans to cover the up-front cost of your installation. And the loan payments are usually less than your current monthly power bill.
It really is a win-win, as home buyers are looking for homes that feature this technology – meaning solar power installation improves the resale value of your property.
Home Modifications
And there are a number of additional home modifications that can help improve the energy efficiency of your home. A programmable thermostat can better manage energy consumption from home cooling and heating systems while you're away from home. And weather stripping your doors can help keep cool air in during the summer, and warm air in during the winter.
Of course, energy conservation starts at home. And this includes setting a powerful example for your kids. Teach your children how to close windows, strategically keep doors open or closed based on airflow, and encourage them to leave the thermostat alone – opting for adding or removing layers of clothing instead.
Unplug Appliances and Shut Off Electronics
Unplugging your appliances when they aren't in use, such as the toaster and the coffee maker, has more of an impact than you might think. Set your TVs and stereos on sleep timers, instead of letting them run around the clock. The cumulative impact of wasteful electronic device usage is horrible for our environment – putting unnecessary strain on our electrical grid.
Recycle
One of the simplest and easiest ways to reduce your carbon footprint is by recycling. You are already throwing this stuff away anyway, right? It doesn't take much more effort to just put recyclables in a separate container to be recycled, now does it?
Oh, and did I mention that you can earn money for recycling? Yes! Many cities and towns have recycling centers that will purchase your clean plastic and glass bottles for reuse.
Minimize Your Water Usage
Water is one of the easiest things to forget about when it comes to reducing your carbon footprint. Preserve water by turning off the faucet while brushing your teeth. Shorten your shower by a few minutes and turn down the heat on that water heater. You'll be surprised at how much lower your water bill and your energy bill will be.
Saving money and reducing your carbon footprint? What isn't to love?
These are just a few of the top ways that you can reduce your carbon footprint and start living a greener lifestyle. And we aren't factoring in all of the advantages that we'll reap from public investments in a smarter energy grid.
From decreasing your water usage, to switching to solar for your home's energy needs, you will feel good at the end of the day knowing you are doing your part to save the future of this planet for generations to come!