In search of the ecological truth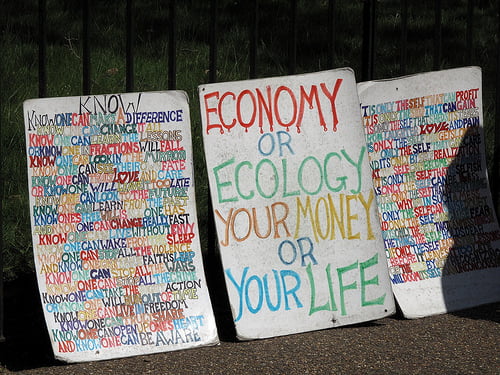 Things are not looking good for the global economy at the moment – the eurozone is in crisis, the Middle East remains a hotbed of discontent that could erupt at any minute and the emerging giants that are supposed to be driving growth are instead showing signs of slowing down.
Everywhere you look, there seems to be a crisis of one type or another – and this is just what we need, according to one commentator. In a new report, Dennis Nacken, senior capital markets analyst at Allianz Global Investors, argues that crises can be a good thing – indeed they are vital to our continuing progress.
The report starts from the premise, set out early last century by the Russian economist Kondratieff, that crisis can mark a period of radical change where old sectors of industry are replaced by new ones that ultimately usher in a new era of prosperity.
There have been five previous 'Kondratieff cycles', the report argues, driven by the development of: the steam engine (1780-1830); railways and the steel industry (1830-1880); electricity and chemicals (1880-1930); automobiles and petrochemicals (1930-1970); and information and communications technology (1970-today).
The arrival of each wave of new technology led to a period of "creative destruction" that heralded the start of a new phase of progress. And now a sixth cycle is upon us, characterised by the combination of green markets with information technology.
There are five characteristics of a Kondratieff cycle, Nacken explains.
1. The potential for further exploitation of an old basic innovation is exhausted (a cycle of around 40 to 60 years).
2. There is a high level of excess financial capital (versus physical capital).
3. There is a period of severe recession (period of radical change).
4. Society and its institutions are undergoing transformations.
5. New technologies are overcoming macroeconomic bottlenecks.
All of these conditions would appear to apply today and in addition, it is no longer sustainable to aim to produce as much as possible as quickly as possible, with no regard for the burden this might place on debt balances or the environment. Instead, the macroeconomic bottleneck factor of the 21st century seems to be the scarcity of resources.
"However, it is not only resources that are in increasingly short supply – we are also slowly running out of environment", Nacken says.
"One thing is certain: over the long term, ever faster, higher and stronger is not going to be an option given the limited commodity and energy resources."
So while previous bursts of innovation improved the productivity of labour, the next cycle will be driven by an imperative to improve resource and energy productivity, he argues.
"This is because under the new conditions imposed by globalisation, demographic development, climate change, scarce resources and greater awareness of, and responsibility towards, the environment on the part of consumers, growth will probably be generated from a new mix of economics and ecology.
"The crucial reorganisation of energy infrastructure in this respect could prove to be a powerful engine that really gets growth going."
This analysis helps to explain some of the hysterical reactions to the growth of clean technology markets – some 2.5m jobs are expected to be lost in the traditional energy sectors of coal, gas and oil. However, this will be more than offset by the creation of 5.3m new jobs in renewable energies.
The report contends that the integration of IT with the new green markets is set to drive growth and help to create a 21st century infrastructure that will include a switch to renewable energies; the conversion of buildings into micro power stations thanks to micro-generation technologies; an increased use of energy storage in buildings, cars and within the energy infrastructure; the expansion of a global smart grid system; and an increasingly electric transport infrastructure.
Michael Liebreich, chief executive of Bloomberg New Energy Finance, came at this issue from a slightly different direction recently, saying that the renewable energy industry is in a development stage, similar to what the automotive industry experienced in the 1900s.
"In 1903, the United States had over 500 car companies, most of which quickly fell by the wayside even as the automobile sector grew into an industrial juggernaut", he pointed out.
"A century ago, writing off the auto industry based on the failures of weaker firms would have been foolish. Today, the renewable energy sector is experiencing similar growing pains as the sector consolidates."
Nonetheless, the growth is there for all to see – since 2005, biofuel consumption has increased six-fold, while in 2011 wind power installations were up a fifth on the year before at 40.5 gigawatts (GW) and 27.4GW of new solar capacity was installed in 2011 – a 70% increase on the year before.
The reason for this growth is clear – in 1975, the average cost of a photovoltaic module per watt of solar energy was $94.81, which fell to $12.17 in 1985, $5.76 in 1995, $4.34 in 2005, and $0.96 at present. According to Goldman Sachs, next year the cost will be just $0.84.
But the crucial breakthrough will be making all the different energy technologies fit together with each other and the rest of the economy – cars and trains will act as batteries, buildings will be able to power down at peak times and Spanish or Moroccan sunshine will boil the kettles of waking workers in Germany – all facilitated by the growth of the smart grid.
Such developments are vital, Nacken says, because: "the environment itself has become a scarce asset. It can no longer be consumed free of charge. Prices must tell, not just the economic, but also the 'ecological truth'."
World leaders, businesses and NGOs are gathering in Brazil for the Rio+20 summit, where they will seek to fashion a new framework for a green economy. Expectations of progress are low, but the fact that natural capital and the phasing out of fossil fuel subsidies are high on the agenda is a promising development – and the fact is that real progress is being made out in the real economy, suggesting that the day when prices do indeed tell the ecological truth may be a step nearer.
Mike Scott is a freelance writer specialising in environment and business issues for the press and corporate clients. His work has been published in the Financial Times, The Times, the Guardian and the Daily Telegraph as well as in business publications ranging from Bloomberg New Energy Finance to Flight International.
Further reading:
Survey reveals promising trends for sustainable investment
Inspiring innovation in sustainable finance: FT/IFC Conference
Economics versus ethics: the story of modern sustainable investment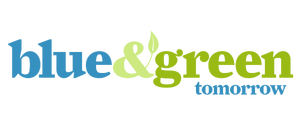 What Kitchen Suits Your Style? Modern, Classic or Shaker?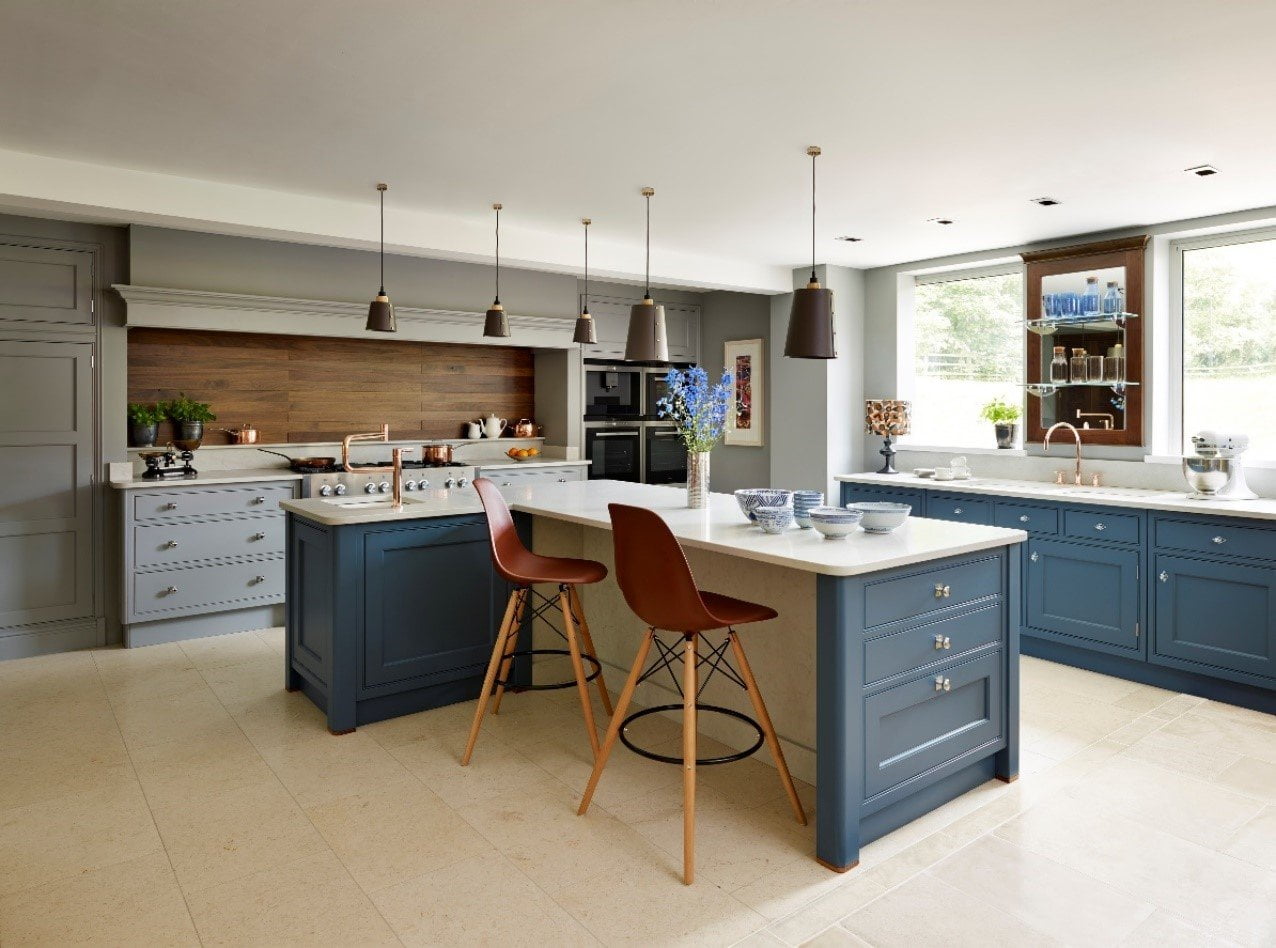 A kitchen is the centre of the home. Your kitchen ranges between where friends and family gather, talk about their day, cook meals, have drinks, to somewhere you can just enjoy each other's company. The kitchen is the heart of the home. But, everyone's lifestyle is different. Everyone's taste is different. So, you need a kitchen that not only mirrors your lifestyle but matches your taste too. Whilst some prefer a more traditional design, others want a modern feel or flair – and it's all down to personal taste.
When it comes to redesigning your kitchen, what style would you go for? It's a difficult one isn't it. With so many different styles to go for, how can you know exactly what you want until you've seen it in action? Leading kitchen designer, Roman Kitchens, based in Essex, have provided three examples of bespoke kitchens and styles they specialise in, accompanied with beautiful images. This design guide will get you one step closer to picking your dream kitchen for your home.
1. Modern
New home in the city centre? Or even a sleek new modern build? You want a trendy and modern kitchen to reflect your city lifestyle. In modern kitchen design, colours are bolder and fresher, with sleek design and utilities that are distinctive and vibrant.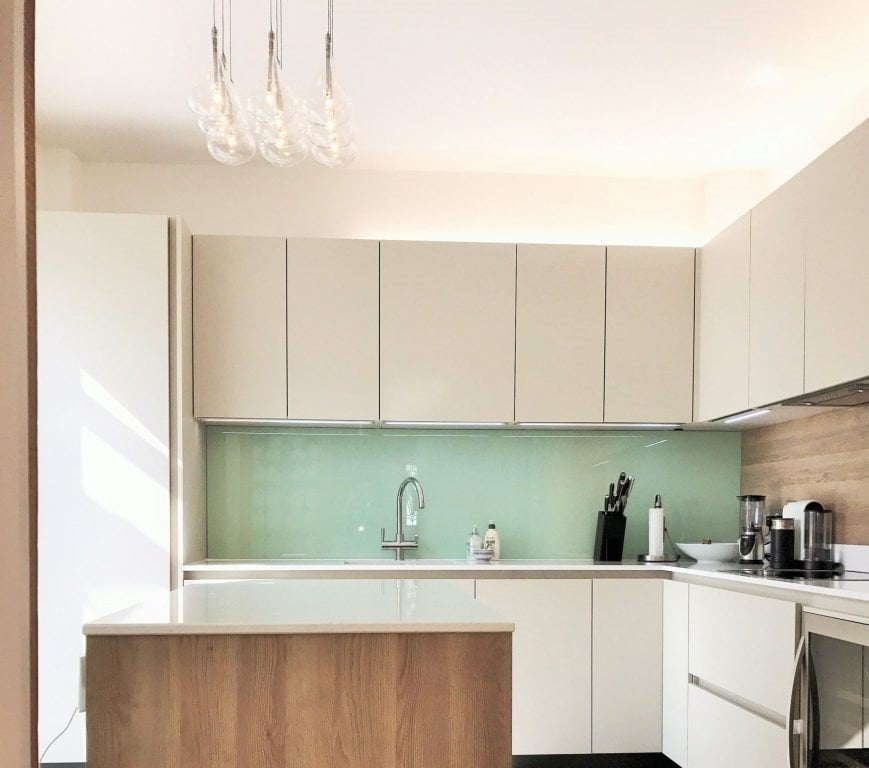 This modern kitchen is sleek and smooth with flawless design and beauty. Minimalism doesn't stop this kitchen standing out. Featured walls of wood and vibrant mint green draw the eye, whilst the white surfaces reflect the light, illuminating every nook and cranny of this kitchen. This kitchen features products from Rotpunkt, innovators of modern kitchen design. Made with German engineering, a Rotpunkt Kitchen is the ultimate modern addition to your home. Rotpunkt Kitchens have timeless design and amazing functionality, they work for every purpose and are eco-friendly. Sourced from natural materials, a Rotpunkt kitchen uses 37% less timber, conserving natural forests and being more environmentally conscious.
2. Classic
Prefer a homely and traditional feel? Classic kitchens are warm, welcoming and filled with wood. Wood flooring, wood fixtures, wood furniture – you name it! You can bring a rustic feel to your urban home with a classic kitchen. Subtle colours and beautiful finishes, Classic kitchens are for taking it back to the basics with a definitive look and feel.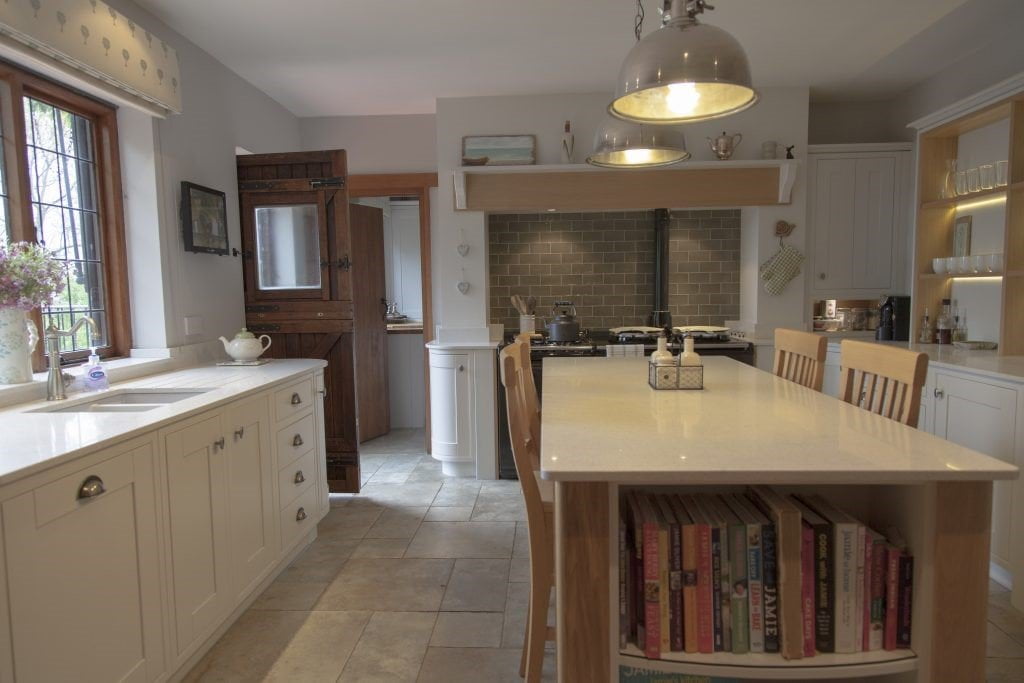 With stated handles for cupboards, Classic kitchens are effortlessly timeless. They convey an elegant but relaxing nature. Giving off countryside vibes, natural elements convey a British countryside feel. The wood featured in a classic kitchen can range between oaks and walnut, creating a warmth and original feel to your home. Soft English heritage colours add a certain mood to your home, softening the light making it cosier.
3. Shaker
Any kitchen planner will tell you that the meeting point between traditional and modern design, is a Shaker kitchen. They have a distinctive style and innovative feel. Shakers are fresh, mixing different colour tones with stylish wood and vinyl. The most important feature of a Shaker kitchen is functionality – every feature needs to serve a purpose in the kitchen. Paired with stylish and unique furniture, a Shaker kitchen is an ideal addition to any home.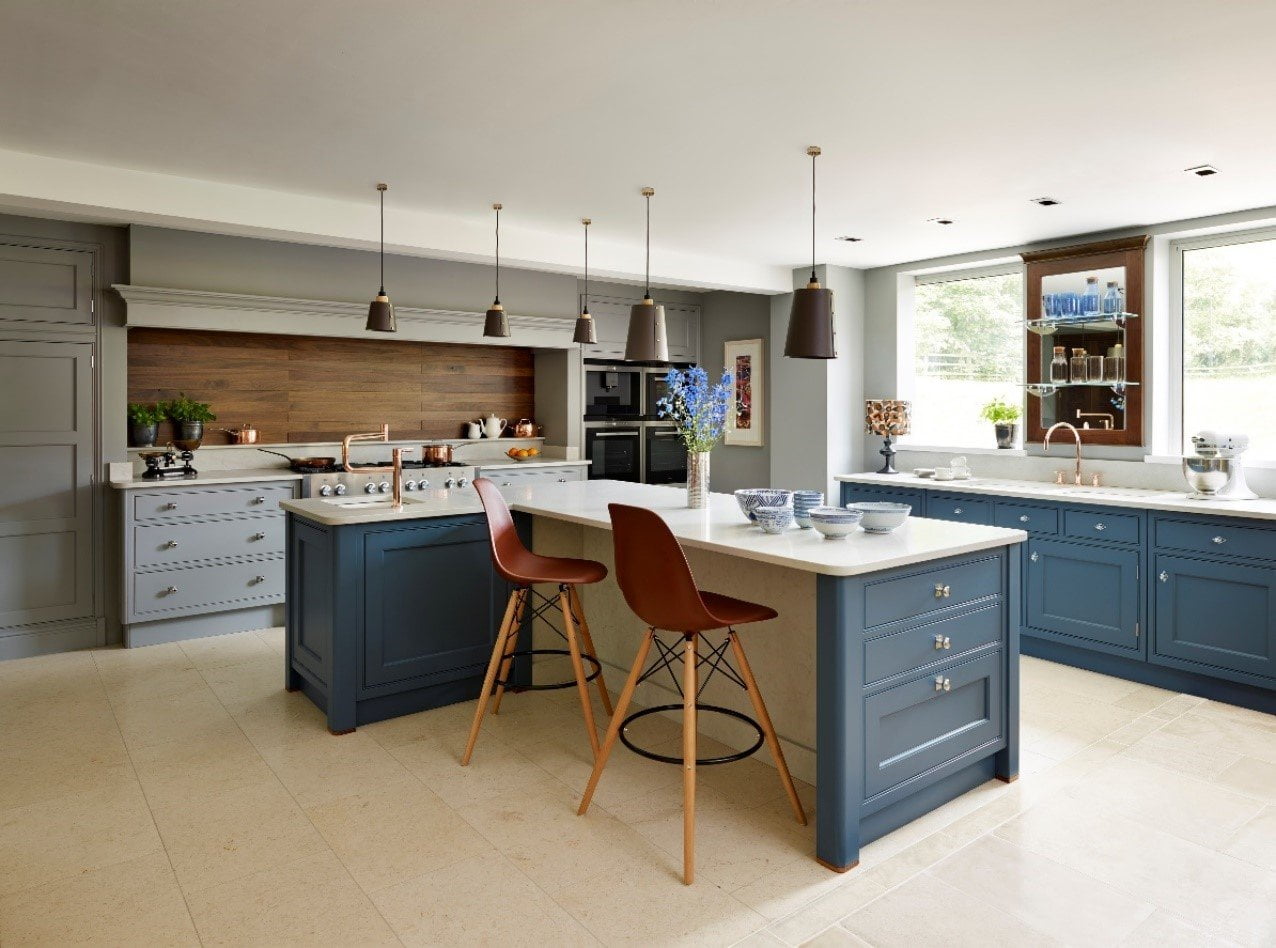 The ultimate marriage between Classic and Modern kitchens, this Shaker kitchen has deep colour tones with copper emphasis features. All the fittings and fixtures blur the line of modern and tradition, with a Classic look but modern colour vibe. Unique furniture and design make Shaker Kitchens perfect for the middle ground in kitchen design. Minimal but beautifully dressed. Traditional but bold and modern at the same time. Storage solutions are part of the functionality of Shaker kitchens, but don't detour from conveying yours as a luxury kitchen.
Whatever you choose for your new kitchen, be it Modern, Classic or Shaker – pick whatever suits you. Taste is, and always will be, subjective – it's down to you.
Ways Green Preppers Are Trying to Protect their Privacy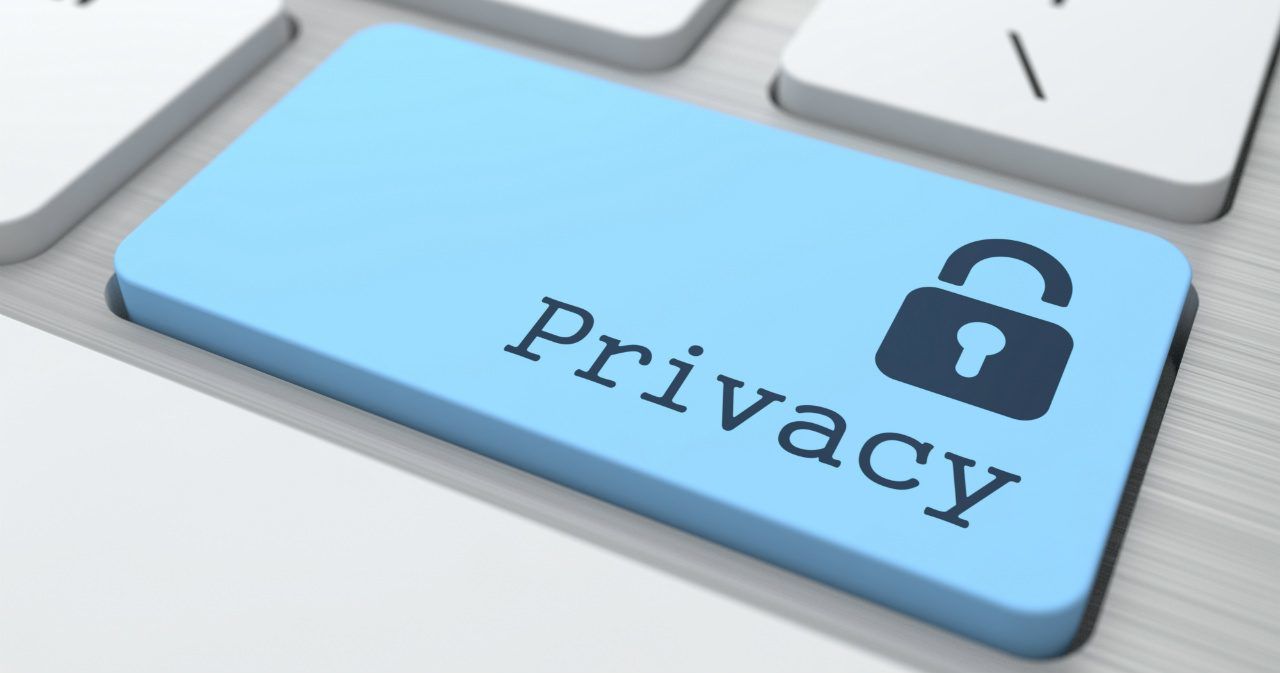 Environmental activists are not given the admiration that they deserve. A recent poll by Gallup found that a whopping 32% of Americans still doubt the existence of global warming. The government's attitude is even worse.
Many global warming activists and green preppers have raised the alarm bell on climate change over the past few years. Government officials have taken notice and begun tracking their activity online. Even former National Guard officers have admitted that green preppers and climate activists are being targeted for terrorist watchlists.
Of course, the extent of their surveillance depends on the context of activism. People that make benign claims about climate change are unlikely to end up on a watchlist, although it is possible if they make allusions to their disdain of the government. However, even the most pacifistic and well intentioned environmental activists may unwittingly trigger some algorithm and be on the wrong side of a criminal investigation.
How could something like this happen? Here are some possibilities:
They could share a post on social media from a climate extremist group or another individual on the climate watchlist.
They could overly politicize their social media content, such as being highly critical of the president.
They could use figures of speech that may be misinterpreted as threats.
They might praise the goals of a climate change extremist organization that as previously resorted to violence, even if they don't condone the actual means.
Preppers and environmental activists must do everything in their power to protect their privacy. Failing to do so could cost them their reputation, future career opportunities or even their freedom. Here are some ways that they are contacting themselves.
Living Off the Grid and Only Venturing to Civilization for Online Use
The more digital footprints you leave behind, the greater attention you draw. People that hold controversial views on environmentalism or doomsday prepping must minimize their digital paper trail.
Living off the grid is probably the best way to protect your privacy. You can make occasional trips to town to use the Wi-Fi and stock up on supplies.
Know the Surveillance Policies of Public Wi-Fi Providers
Using Wi-Fi away from your home can be a good way to protect your privacy.However, choosing the right public Wi-Fi providers is going to be very important.
Keep in mind that some corporate coffee shops such a Starbucks can store tapes for up to 60 days. Mom and pop businesses don't have the technology nor the interest to store them that long. They generally store tips for only 24 hours and delete them afterwards. This gives you a good window of opportunity to post your thoughts on climate change without being detected.
Always use a VPN with a No Logging Policy
Using a VPN is one of the best ways to protect your online privacy. However, some of these providers do a much better job than others. What is a VPN and what should you look for when choosing one? Here are some things to look for when making a selection:
Make sure they are based in a country that has strict laws on protecting user privacy. VPNs that are based out of Switzerland, Panama for the British Virgin Islands are always good bets.
Look for VPN that has a strict no logging policy. Some VPNs will actually track the websites that you visit, which almost entirely defeats the purpose. Most obviously much better than this, but many also track Your connections and logging data. You want to use a VPN that doesn't keep any logs at all.
Try to choose a VPN that has an Internet kill switch. This means that all content will stop serving if your VPN connection drops, which prevents your personal data from leaking out of the VPN tunnel.
You will be much safer if you use a high-quality VPN consistently, especially if you have controversial views on climate related issues or doomsday prepping.