International Tourism Partnership: the hotels that are shaping the future of tourism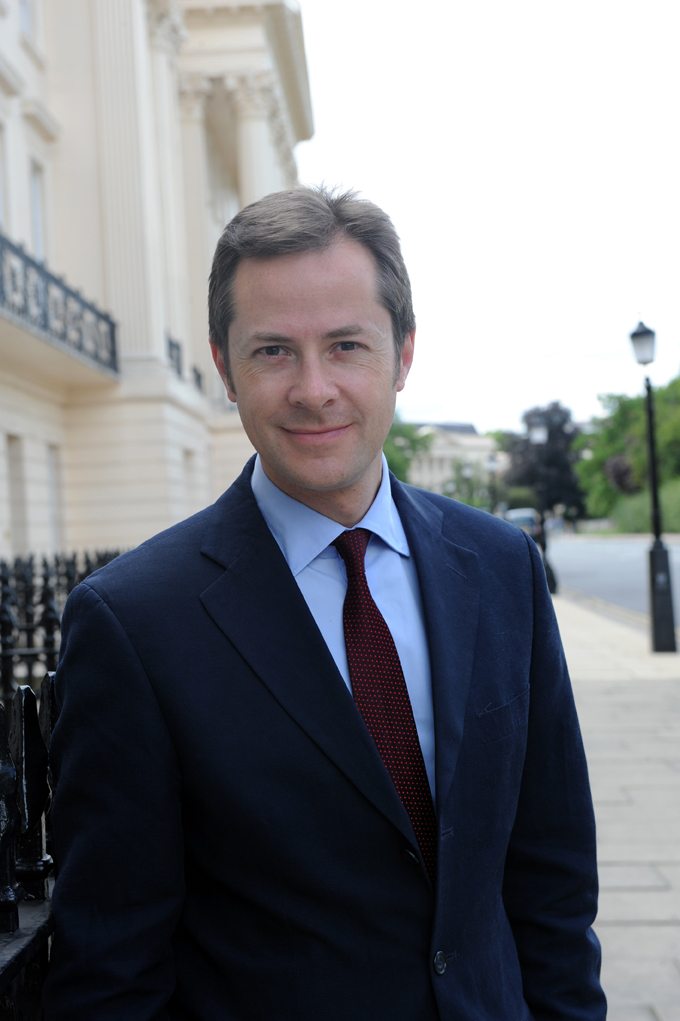 There are thousands of them in every corner of the world and they are visited by hundreds of millions of people each year. Alex Blackburne speaks with Stephen Farrant, director of Business in the Community's International Tourism Partnership, about making hotels agents of sustainable change.
After the 1992 United Nations Conference on Environment and Development in Brazil, the original Rio Earth Summit, a new initiative was launched to help hotels understand environmental issues. The International Hotels Environment Initiative, as it was called, soon became the International Tourism Partnership (ITP).
Twenty-two years on, it has 18 corporate members – including Hilton Worldwide, Four Seasons and Marriott – who collectively have over 23,500 hotels with more than 3.4m rooms in over 100 countries. It would be fair to say the partnership has come a long way.
The ITP forms part of the charity Business in the Community (BITC), which took over ownership of the initiative from the now-defunct International Business Leaders Forum in 2013.
For Stephen Farrant, who joined the ITP in 2009, the transition to BITC means the not-for-profit initiative now has a platform from which to grow and expand. As the environmental and socially responsible voice for the global hospitality industry (Farrant accepts the ITP's name is a slight misnomer; it's aimed specifically at hotels and not the wider tourism industry), its mission is to bring about practical collective action programmes and to advance conversations about sustainability.
A veteran of the travel and tourism industry for over two decades, Farrant has held senior roles at British Airways, VisitBritain and thinktank the RSA (Royal Society for the encouragement of Arts, Manufactures and Commerce). He explains that the ITP's work is focused around highlighting and encouraging best practice in three main ways.
"We take the premise that if we took the best-in-class and made it the norm tomorrow, we'd be half way there. So how can we take those great examples of innovation and best practice and get them out there and replicated? That's the first strand of our work", he says.
"The second strand is looking at how members can actually 'walk the talk' through practical programmes that the industry can embed. And then the third area of our work is about shaping the sustainability agenda – putting things into the agenda that may not otherwise be there, creating a space within which our members initially and their stakeholders ultimately can start to build solutions where there are no solutions currently available."
Farrant says that the majority of global hotel companies have their own sustainability programmes and initiatives. The cliché is the sign in the bathroom asking guests to "help save the planet" by making it clear their towels didn't need washing. This particular practice even spawned the term 'greenwash'  – now used to describe any green initiative that strikes more of marketing than genuine environmental responsibility, but initially used by the researcher Jay Westerveld in a 1986 essay about hotels doing exactly that.
What the ITP aims to do, however, is to lay out to its hotel members the benefits of collective action and collaboration. Farrant acknowledges that many customers may see the towel reuse sign and be left wondering whether that was the full extent of a hotel's sustainability programme.
But three years ago, he says that the ITP and its members spotted something interesting about corporate customers and what they wanted from their stays.
"Corporate customers are increasingly looking for credible and comparable information from the hotel sector around its environmental footprint, most specifically on carbon.The gap was that each hotel company was speaking a different language, measuring its carbon impact in a different way, and so the corporate customer was then comparing apples and oranges", he explains.
"We brought together 23 global hotel companies to create what we called the Hotel Carbon Measurement Initiative (HCMI). This was really a way of saying we need to standardise how these companies measure what your particular carbon impact is as a customer."
The HCMI is co-ordinated by the ITP jointly with the World Travel & Tourism Council (WTTC). Over 17,000 hotels globally have so far adopted its methodology – which Farrant describes as a "significant achievement".
Carbon is clearly just one aspect and Farrant lists many more – including what major hotel groups are doing on youth employment. He also says, for example, how many hotels based in Asia are moving to ban shark fin soup from their menus, which despite having significant cultural value in certain countries, brings with it serious animal welfare and ecological concerns.
But more than just being a sustainable industry that is aware of its environmental and social footprint, the global hotel world has the potential to significantly change consumer behaviour.
Farrant says, "If your activities when you're in a hotel are not dissimilar from when you're at home in terms of the range of things that you're doing, it's about how you can positively educate and influence customers."
He picks out the example of Sheraton – part of the Starwood group – which rewards guests with $5 vouchers to use in its facilities for each night they decline housekeeping services. It also encourages people to cut their resource usage, stating that the 37.2 gallons of water a guest uses on an average night is enough "for one person to drink almost two cups per day for a year".
That said, part of the difficulty, and something most of us have been guilty of, is people exploiting the facilities when they're staying in hotels – leaving lights on, running lots of water, and so on. While a budget hotel may have a case for their customer acting in a more environmentally sustainable way, it becomes more difficult when the hotel in question has four or five stars. Farrant says that in this situation, rather than limiting customers' options, hotels are keener to do more behind the scenes.
At an event in Manchester later this week, the eighth Responsible Tourism in Destinations (RTD8) conference, Farrant is taking part in a panel discussion on how to effectively respond to key sustainability challenges. He is optimistic about the future of the hotel industry and sustainable tourism more generally.
He concludes, "We're actively engaged with the hospitality sector to try and take some concrete, positive steps forward. We're getting commercial competitors to choose to collaborate on social and environmental issues. That is a very powerful driving force for change, because they don't want to be outside of that group. They want to be engaged, they want to be ahead of the pack and they want to be demonstrating that they're among the best in shaping the future of the industry." 
For the full agenda at RTD8 (April 3-5) and more information on how to attend this essential event, see here. Spaces are limited so book now to avoid disappointment.
Further reading:
Manchester to host Responsible Tourism in Destinations conference
Sustainable tourism is an instrument to 'protect nature and alleviate poverty'
VisitEngland: sustainability 'secures a successful future' for tourism
Travel Foundation: sustainable tourism will soon be 'the only way to do business'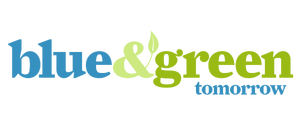 Will Self-Driving Cars Be Better for the Environment?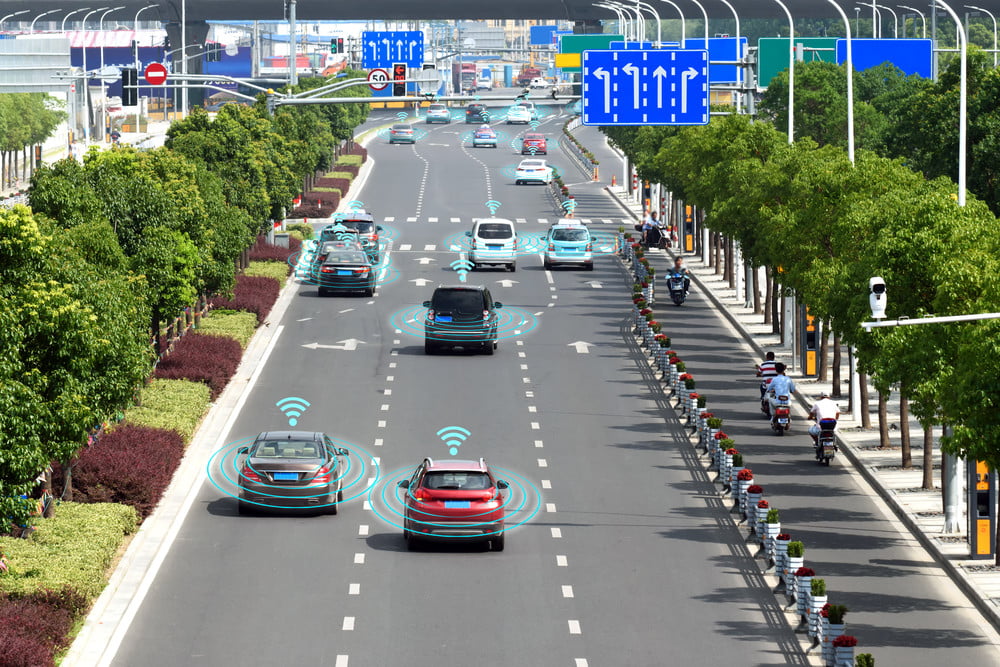 Technologists, engineers, lawmakers, and the general public have been excitedly debating about the merits of self-driving cars for the past several years, as companies like Waymo and Uber race to get the first fully autonomous vehicles on the market. Largely, the concerns have been about safety and ethics; is a self-driving car really capable of eliminating the human errors responsible for the majority of vehicular accidents? And if so, who's responsible for programming life-or-death decisions, and who's held liable in the event of an accident?
But while these questions continue being debated, protecting people on an individual level, it's worth posing a different question: how will self-driving cars impact the environment?
The Big Picture
The Department of Energy attempted to answer this question in clear terms, using scientific research and existing data sets to project the short-term and long-term environmental impact that self-driving vehicles could have. Its findings? The emergence of self-driving vehicles could essentially go either way; it could reduce energy consumption in transportation by as much as 90 percent, or increase it by more than 200 percent.
That's a margin of error so wide it might as well be a total guess, but there are too many unknown variables to form a solid conclusion. There are many ways autonomous vehicles could influence our energy consumption and environmental impact, and they could go well or poorly, depending on how they're adopted.
Driver Reduction?
One of the big selling points of autonomous vehicles is their capacity to reduce the total number of vehicles—and human drivers—on the road. If you're able to carpool to work in a self-driving vehicle, or rely on autonomous public transportation, you'll spend far less time, money, and energy on your own car. The convenience and efficiency of autonomous vehicles would therefore reduce the total miles driven, and significantly reduce carbon emissions.
There's a flip side to this argument, however. If autonomous vehicles are far more convenient and less expensive than previous means of travel, it could be an incentive for people to travel more frequently, or drive to more destinations they'd otherwise avoid. In this case, the total miles driven could actually increase with the rise of self-driving cars.
As an added consideration, the increase or decrease in drivers on the road could result in more or fewer vehicle collisions, respectively—especially in the early days of autonomous vehicle adoption, when so many human drivers are still on the road. Car accident injury cases, therefore, would become far more complicated, and the roads could be temporarily less safe.
Deadheading
Deadheading is a term used in trucking and ridesharing to refer to miles driven with an empty load. Assume for a moment that there's a fleet of self-driving vehicles available to pick people up and carry them to their destinations. It's a convenient service, but by necessity, these vehicles will spend at least some of their time driving without passengers, whether it's spent waiting to pick someone up or en route to their location. The increase in miles from deadheading could nullify the potential benefits of people driving fewer total miles, or add to the damage done by their increased mileage.
Make and Model of Car
Much will also depend on the types of cars equipped to be self-driving. For example, Waymo recently launched a wave of self-driving hybrid minivans, capable of getting far better mileage than a gas-only vehicle. If the majority of self-driving cars are electric or hybrids, the environmental impact will be much lower than if they're converted from existing vehicles. Good emissions ratings are also important here.
On the other hand, the increased demand for autonomous vehicles could put more pressure on factory production, and make older cars obsolete. In that case, the gas mileage savings could be counteracted by the increased environmental impact of factory production.
The Bottom Line
Right now, there are too many unanswered questions to make a confident determination whether self-driving vehicles will help or harm the environment. Will we start driving more, or less? How will they handle dead time? What kind of models are going to be on the road?
Engineers and the general public are in complete control of how this develops in the near future. Hopefully, we'll be able to see all the safety benefits of having autonomous vehicles on the road, but without any of the extra environmental impact to deal with.
Road Trip! How to Choose the Greenest Vehicle for Your Growing Family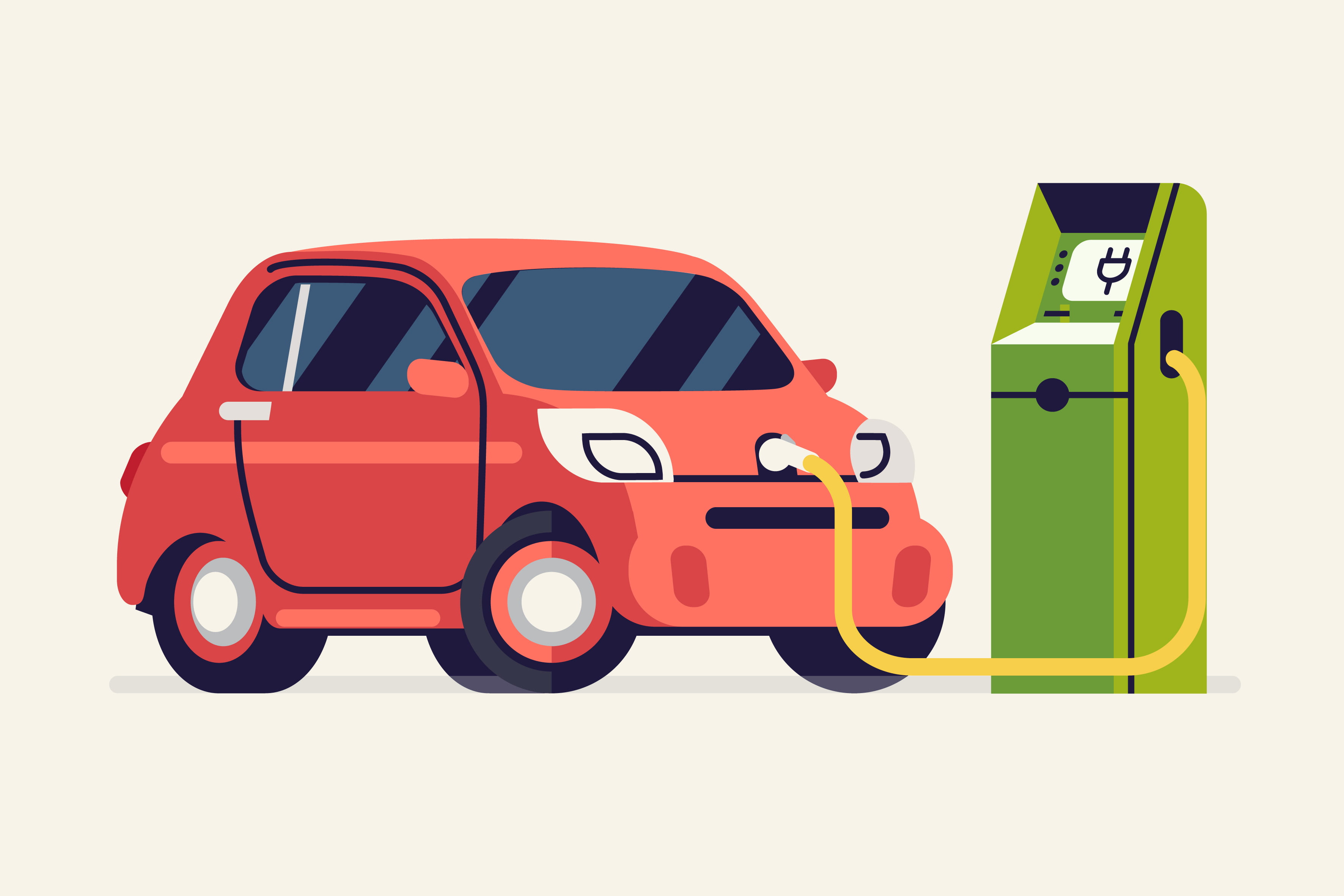 When you have a growing family, it often feels like you're in this weird bubble that exists outside of mainstream society. Whereas everyone else seemingly has stability, your family dynamic is continuously in flux. Having said that, is it even possible to buy an eco-friendly vehicle that's also practical?
What to Look for in a Green, Family-Friendly Vehicle?
As a single person or young couple without kids, it's pretty easy to buy a green vehicle. Almost every leading car brand has eco-friendly options these days and you can pick from any number of options. The only problem is that most of these models don't work if you have kids.
Whether it's a Prius or Smart car, most green vehicles are impractical for large families. You need to look for options that are spacious, reliable, and comfortable – both for passengers and the driver.
5 Good Options
As you do your research and look for different opportunities, it's good to have an open mind. Here are some of the greenest options for growing families:
1. 2014 Chrysler Town and Country
Vans are not only popular for the room and comfort they offer growing families, but they're also becoming known for their fuel efficiency. For example, the 2014 Chrysler Town and Country – which was one of CarMax's most popular minivans of 2017 – has Flex Fuel compatibility and front wheel drive. With standard features like these, you can't do much better at this price point.
2. 2017 Chrysler Pacifica
If you're looking for a newer van and are willing to spend a bit more, you can go with Chrysler's other model, the Pacifica. One of the coolest features of the 2017 model is the hybrid drivetrain. It allows you to go up to 30 miles on electric, before the vehicle automatically switches over to the V6 gasoline engine. For short trips and errands, there's nothing more eco-friendly in the minivan category.
3. 2018 Volkswagen Atlas
Who says you have to buy a minivan when you have a family? Sure, the sliding doors are nice, but there are plenty of other options that are both green and spacious. The new Volkswagen Atlas is a great choice. It's one of the most fuel-efficient third-row vehicles on the market. The four-cylinder model gets an estimated 26 mpg highway.
4. 2015 Hyundai Sonata Hybrid
While a minivan or SUV is ideal – and necessary if you have more than two kids – you can get away with a roomy sedan when you still have a small family. And while there are plenty of eco-friendly options in this category, the 2015 Hyundai Sonata Hybrid is arguably the biggest bang for your buck. It gets 38 mpg on the highway and is incredibly affordable.
5. 2017 Land Rover Range Rover Sport Diesel
If money isn't an object and you're able to spend any amount to get a good vehicle that's both comfortable and eco-friendly, the 2017 Land Rover Range Rover Sport Diesel is your car. Not only does it get 28 mpg highway, but it can also be equipped with a third row of seats and a diesel engine. And did we mention that this car looks sleek?
Putting it All Together
You have a variety of options. Whether you want something new or used, would prefer an SUV or minivan, or want something cheap or luxurious, there are plenty of choices on the market. The key is to do your research, remain patient, and take your time. Don't get too married to a particular transaction, or you'll lose your leverage.
You'll know when the right deal comes along, and you can make a smart choice that's functional, cost-effective, and eco-friendly.