Investing for the past or investing for the future?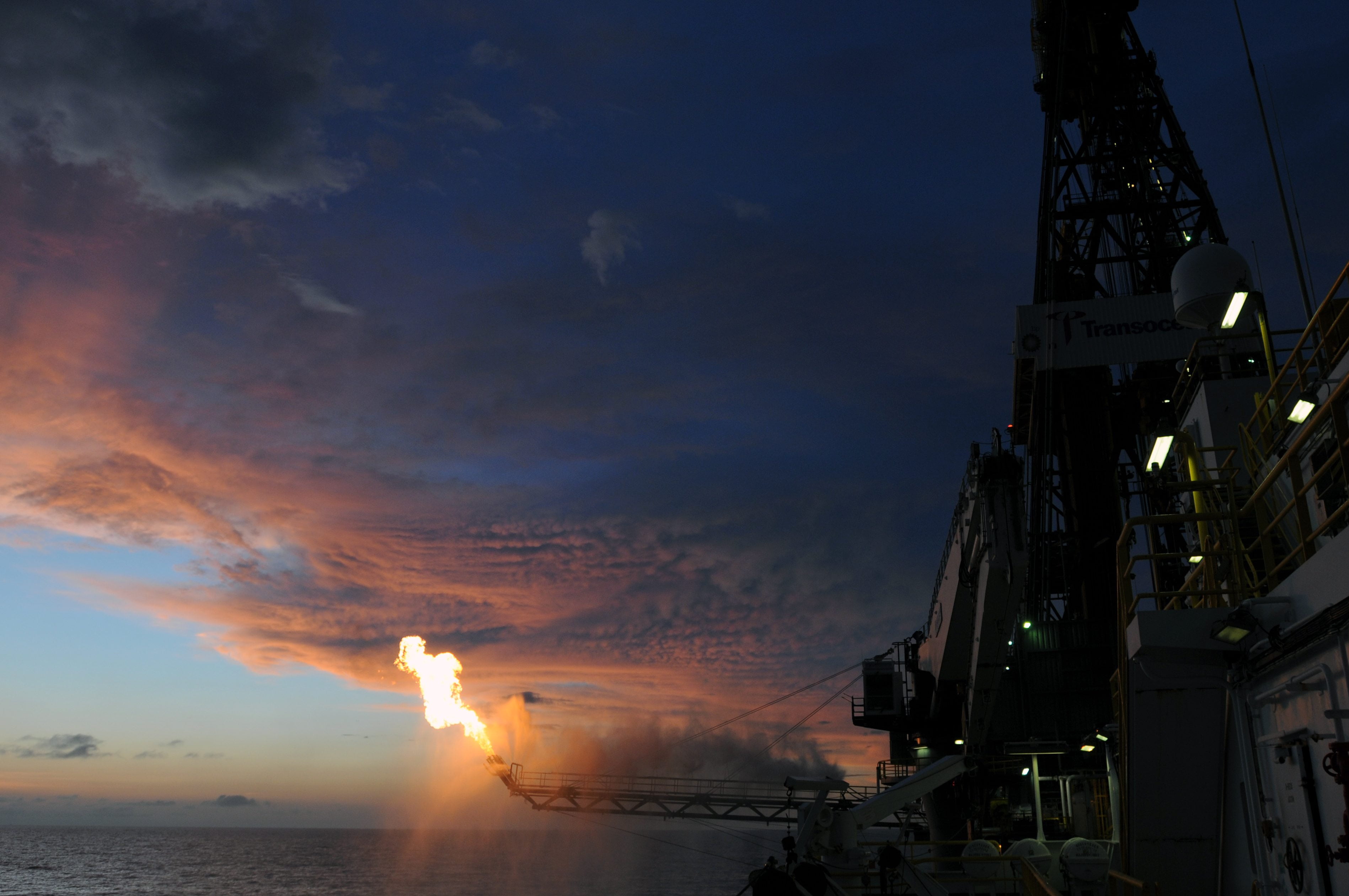 Companies that provide solutions to the challenges of sustainability will see stronger, long-term growth those that don't. That's why they make such compelling investments, says Tim Dieppe.
This article originally appeared in Blue & Green Tomorrow's Guide to Sustainable Investment 2014.
We live in a rapidly and profoundly changing world, facing significant future challenges. The same urban 'capacity' will need to be built in the next 40 years as has previously been built in the preceding 4,000 years, in order to meet projected demand.
World population is expected to reach 9 billion by 2050, driven in part by the steady ageing of the population. Most of this population growth is set to come from the developing world, which at the same time is seeing increasing numbers move out of poverty. This is giving rise to a new 'emerging middle class', who aspire to consume more in an increasingly resource-constrained world.
Yet these aspirations come at a huge price. McKinsey estimates that by 2030, world demand for water will exceed supply by 40%. It was recently reported that pollution in China has reached such extreme levels that the authorities have proposed executing polluters. Even if the response of governments outside China is a little more moderate, legislation is not tending to favour highly polluting companies.
Ultimately, it will be the emerging middle class who demand improvements, or as former New York City mayor Michael Bloomberg put it, they want "water that isn't yellow, traffic that moves and air that you can't see".
There are major opportunities for businesses that provide technologies that solve problems rather than create them. Companies with ingenious ways of reducing energy and water usage are growing rapidly. Transport that emits little or no pollution will be increasingly in demand, as will technologies that produce energy from the sun, or from waste.
As the challenges facing our planet grow more extreme, and solutions present themselves, then some parts of the global economy will suffer, and others will benefit.
Against such a background, is the conventional framework by which investors decide on their market exposure adequate? Traditionally, investors allocate by region and asset class, and reference their exposure to a market-capitalisation weighted benchmark. However, this doesn't really allow an investor to take into account long-term risks and opportunities presented by a changing global economy.
The problem with benchmarks is that they are mostly backward looking. They tend to be dominated by very large corporations, and reflect the way the economy has developed over the past, and may have little relationship to how the economy is going to develop in the future.
Take the MSCI World index, a commonly used global benchmark. Over 70% of this index is made up of companies with a market capitalisation of over $20 billion (£12 billion). This becomes the starting point for portfolio construction for many equity products that like to describe themselves as 'low risk' – either index tracker funds, or funds that claim to be 'active' but actually stick very closely to the index.
But how good a starting point is this? Wind the clock back 20 years, and have a look at the largest index constituents in the MSCI World index and you will see that most of the top stocks in the index have since dropped out of this ranking, and in a number of cases have had to merge to survive. Back in 1994, the index was dominated by Japanese banks. These same banks are entirely absent 20 years later in 2014.
For a long-term investor, therefore, the MSCI World index would seem to be a poor starting point from which to build a portfolio. However, close benchmarking to such an index for short-term risk and performance measurement is still commonly accepted practice for investment funds.
Hence, there was an outcry when the price of BP fell by almost a third and the company was forced to suspend its dividend payments following the Macondo oil spill in the Gulf of Mexico during 2010. Pension and investment funds were heavily exposed, because BP was a very large index weight. This meant that many fund managers held an equally large percentage of their fund in BP shares, in order to "control risk".
UK investors are invariably heavily exposed to the oil and gas and mining sectors, just because they happen to constitute more than 20% of the FTSE All Share index, and therefore it would be 'high risk' to avoid them.
Not enough focus is given to whether or not the FTSE All Share is therefore a 'high risk' index for having such exposure to industries whose future may be curtailed because by continuing to do 'business as normal', they will pollute beyond a level that becomes acceptable to governments and consumers in the future.
Our job as investors is to make judgements about how to invest our clients' money today, and for the future, not for recent or longer term history. We have therefore taken a strategic view of where across the economy we should focus our investments, in order both to protect value from some of the downside risks we face, and to take advantage of some of the opportunities created.
Companies that are focused on providing solutions to the challenges of sustainability will see stronger, long-term growth than the market average. Meanwhile, investment funds that focus on sustainability solutions give clients the ability to tilt their overall exposure towards the growth opportunities of the sustainable economy, and away from areas that face increasing risk.  
Tim Dieppe is fund manager at WHEB Listed Equities, managing the FP WHEB Sustainability fund which invests exclusively in companies providing solutions to sustainability challenges.
Photo: US Coast Guard / Petty Officer 3rd Class Patrick Kelley via Flickr
Further reading:
A sustainable investment revolution must emerge from the IPCC's stark warning
Fiduciary duty: are your investments fit for the future?
Investing in the future: smart investment trends
Building a sustainable global economy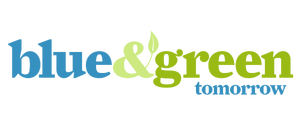 Report: Green, Ethical and Socially Responsible Finance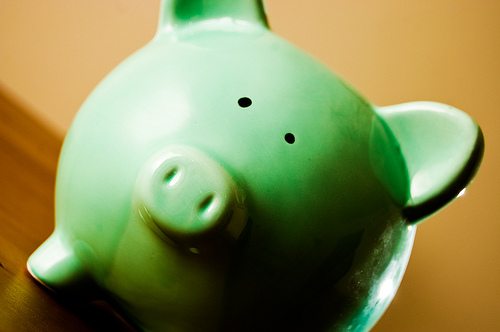 "The level of influence that ethical considerations have over consumer selection of financial services products and services is minimal, however, this is beginning to change. Younger consumers are more willing to pay extra for products provided by socially responsible companies." Jessica Morley, Mintel's Financial Services Analyst.
Consumer awareness of the impact consumerism has on society and the planet is increasing. In addition, the link between doing good and feeling good has never been clearer. Just 19% of people claim to not participate in any socially responsible activities.
As a result, the level of attention that people pay to the green and ethical claims made by products and providers is also increasing, meaning that such considerations play a greater role in the purchasing decision making process.
However, this is less true in the context of financial services, where people are much more concerned about the performance of a product rather than green and ethical factors. This is not to say, however, that they are not interested in the behaviour of financial service providers or in gaining more information about how firms behave responsibly.
This report focuses on why these consumer attitudes towards financial services providers exist and how they are changing. This includes examination of the wider economy and the current structure of the financial services sector.
Mintel's exclusive consumer research looks at consumer participation in socially responsible activities, trust in the behaviour of financial services companies and attitudes towards green, ethical and socially responsible financial services products and providers. The report also considers consumer attitudes towards the social responsibilities of financial services firms and the green, ethical and socially responsible nature of new entrants.
There are some elements missing from this report, such as conducting socially responsible finance with OTC trading. We will cover these other topics in more detail in the future. You can research about Ameritrade if you want to know more ..
By this report today: call: 0203 416 4502 | email: iainooson[at]mintel.com
Report contents:
OVERVIEW
What you need to know
Report definition
EXECUTIVE SUMMARY
The market
Ethical financial services providers: A question of culture
Investment power
Consumers need convincing
The transformative potential of innovation
Consumers can demand change
The consumer
For financial products, performance is more important than principle
Competition from technology companies
Financial services firms perceived to be some of the least socially responsible
Repaying the social debt
Consumer trust is built on evidence
What we think
ISSUES AND INSIGHTS
Creating a more inclusive economy
The facts
The implications
Payments innovation helps fundraising go digital
The facts
The implications
The social debt of the financial crisis
The facts
The implications
THE MARKET – WHAT YOU NEED TO KNOW
Ethical financial services providers: A question of culture
Investment power
Consumers need convincing
The transformative potential of innovation
Consumers can demand change
PUTTING FINANCIAL SERVICES IN AN ETHICAL CONTEXT
An ethical economy
An ethical financial sector
Ethical financial services providers
GREEN, ETHICAL AND SOCIALLY RESPONSIBLE ISSUES IN FINANCIAL SERVICES
The role of investing
Divestment
The change potential of pensions
The role of trust
Greater transparency informs decisions
Learning from past mistakes
The role of innovation
Payments innovation: Improving financial inclusion
Competition from new entrants
The power of new money
The role of the consumer
Consumers empowered to make a change
Aligning products with self
THE CONSUMER – WHAT YOU NEED TO KNOW
For financial products, performance is more important than ethics
Financial services firms perceived to be some of the least socially responsible
Competition from technology companies
Repaying the social debt
Consumer trust is built on evidence
Overall trust levels are high
THE ETHICAL CONSUMER – SOCIALLY RESPONSIBLE ACTIVITIES
Payments innovation can boost charitable donations
Consumer engagement in socially responsible activities is high
Healthier finances make it easier to go green
SOCIALLY RESPONSIBLE COMPANIES
37% unable to identify socially responsible companies
Building societies seen to be more responsible than banks….
….whilst short-term loan companies are at the bottom of the pile
CONSUMER TRUST IN THE BEHAVIOUR OF FINANCIAL SERVICES COMPANIES
Overall trust levels are high
Tax avoidance remains a major concern
The divestment movement
Nationwide significantly more trusted
Trust levels remain high
CONSUMER ATTITUDES TOWARDS GREEN AND ETHICAL FINANCIAL PRODUCTS
For financial products, performance is more important than principle
Socially conscious consumers are more concerned
CONSUMER ATTITUDES TOWARDS TRANSPARENCY
Strategy reports provide little insight for consumers
Lack of clarity regarding corporate culture causes concern
Consumers want more information
THE ROLE OF FINANCIAL SERVICES FIRMS IN SOCIETY
The social debt of the financial crisis
THE SOCIAL RESPONSIBILITIES OF FINANCIAL SERVICES FIRMS
For consumers, financial services firms play larger economic role
Promoting financial responsibility
CHALLENGER COMPANIES AND SOCIAL RESPONSIBILITY
Consumer trust is built on evidence
The alternative opportunity
The target customer
A Good Look At How Homes Will Become More Energy Efficient Soon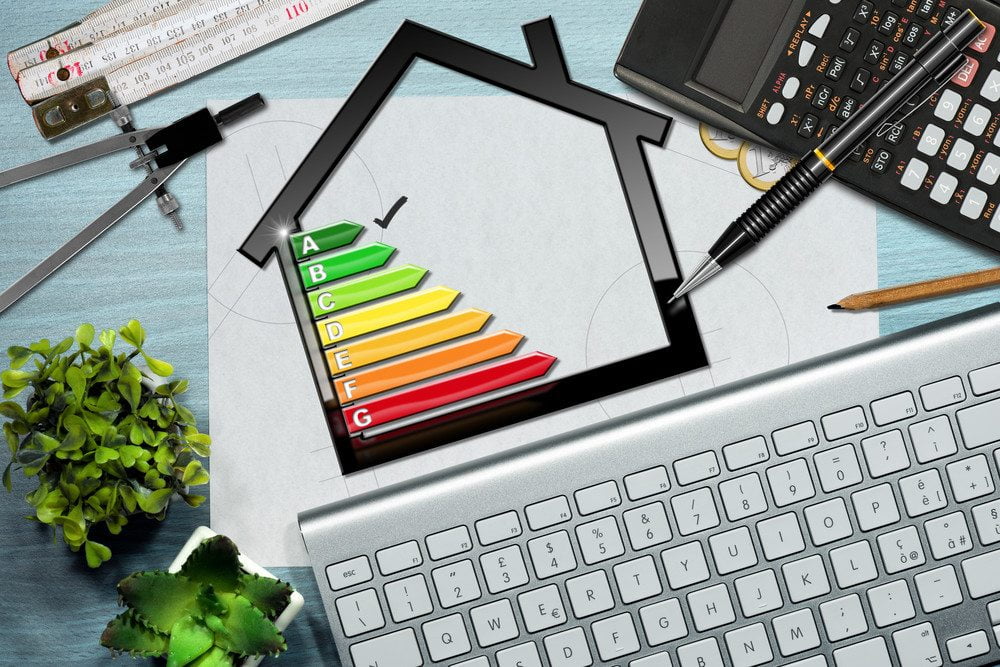 Everyone always talks about ways they can save energy at home, but the tactics are old school. They're only tweaking the way they do things at the moment. Sealing holes in your home isn't exactly the next scientific breakthrough we've been waiting for.
There is some good news because technology is progressing quickly. Some tactics might not be brand new, but they're becoming more popular. Here are a few things you should expect to see in homes all around the country within a few years.
1. The Rise Of Smart Windows
When you look at a window right now it's just a pane of glass. In the future they'll be controlled by microprocessors and sensors. They'll change depending on the specific weather conditions directly outside.
If the sun disappears the shade will automatically adjust to let in more light. The exact opposite will happen when it's sunny. These energy efficient windows will save everyone a huge amount of money.
2. A Better Way To Cool Roofs
If you wanted to cool a roof down today you would coat it with a material full of specialized pigments. This would allow roofs to deflect the sun and they'd absorb less heat in the process too.
Soon we'll see the same thing being done, but it will be four times more effective. Roofs will never get too hot again. Anyone with a large roof is going to see a sharp decrease in their energy bills.
3. Low-E Windows Taking Over
It's a mystery why these aren't already extremely popular, but things are starting to change. Read low-E window replacement reviews and you'll see everyone loves them because they're extremely effective.
They'll keep heat outside in summer or inside in winter. People don't even have to buy new windows to enjoy the technology. All they'll need is a low-E film to place over their current ones.
4. Magnets Will Cool Fridges
Refrigerators haven't changed much in a very long time. They're still using a vapor compression process that wastes energy while harming the environment. It won't be long until they'll be cooled using magnets instead.
The magnetocaloric effect is going to revolutionize cold food storage. The fluid these fridges are going to use will be water-based, which means the environment can rest easy and energy bills will drop.
5. Improving Our Current LEDs
Everyone who spent a lot of money on energy must have been very happy when LEDs became mainstream. Incandescent light bulbs belong in museums today because the new tech cut costs by up to 85 percent.
That doesn't mean someone isn't always trying to improve on an already great invention. The amount of lumens LEDs produce per watt isn't great, but we've already found a way to increase it by 25 percent.
Maybe Homes Will Look Different Too
Do you think we'll come up with new styles of homes that will take off? Surely it's not out of the question. Everything inside homes seems to be changing for the better with each passing year. It's going to continue doing so thanks to amazing inventors.
ShutterStock – Stock photo ID: 613912244