Keeping London's skyline clean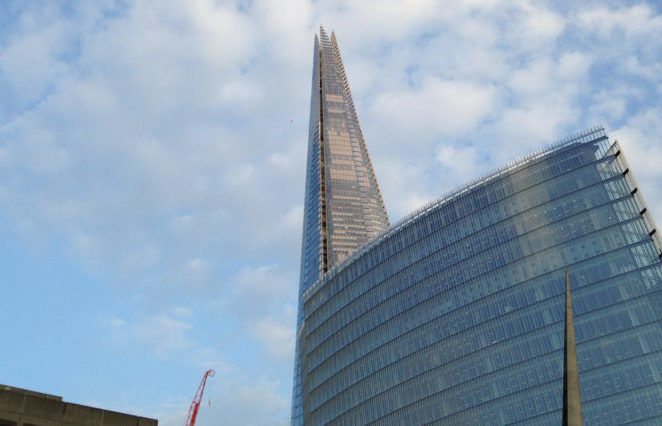 There's been an unprecedented growth in London's skyline in the past decade, and it continues to transform. In fact, the number of tall buildings in London under construction continues to rise. For some it's a window cleaning nightmare. For anyone in the office maintenance business it's an exciting opportunity. No sooner are window cleaners back at ground level when cleaning one of London's iconic glass-fronted skyscrapers, it's almost a case of them being required back at the top. It's literally a job for life!
Keeping London's skyline in sparkling condition is big business indeed. Cleaning just one of London's heavily windowed landmarks can take up to 2 weeks, depending on how many window cleaners are deployed. There's no doubt it's a challenging aspect of office building maintenance, requiring new and innovative ways to keep up with maintenance schedules. The Walkie Talkie, the Gherkin and the Shard are impressive structures that need an impressive level of cleaning.
Prior to 1950, cleaning the façade of the world's tallest buildings was comparatively simple. Windows opened freely so window cleaning was made relatively easy with access from specially purposed flat roofs and from the inside. Window cleaners were able to stand on window ledges with safety harnesses hooked to the inside to protect them from a fatal plummet. Now London's skyline requires a team of professional abseilers to keep buildings maintained and window grime at bay.
Here are some interesting facts you possibly didn't know about 3 of London's iconic glass office buildings, provided by Mike James – an independent blogger working with MC Property Maintenance.
THE SHARD
Designed in 2000 by architect Renzo Piano, he drew his initial design of the Shard on the back of a napkin. The tallest building in Western Europe at 310m, the Shard is the biggest eco-friendly construction in London with 95% of the materials used in its construction made from recycled materials.
Modelled on a shard of glass, and supposed to remind us of the sail ships and church steeples of olde London, this gem in London's skyline holds an incredible 11,000 glass panels. That's a massive footage of glass that would cover 8 football pitches. It takes 6 men a week per side to clean, and there's no less than 8 sides. The building's angled design makes window cleaning a difficult and expensive undertaking.
Brave workers need a head for heights and abseiling experience to complete the task. It's not without its dangers. In 2012 the London Fire Brigade were called when a window cleaner's cradle was seen swinging from side to side in strong winds, just feet from the top floor. Cleaning skyscrapers is a risky business.
The Shard's viewing platform on the 72nd floor is open to the public and is the highest publicly accessible area in the whole country. The lifts that take you to the top are some of the fastest in the world, and move at 6 metres per second. That's pretty quick.
THE GHERKIN
When the Provisional IRA detonated an explosive device near the Baltic Exchange in the financial district of London it catastrophically injured the building. Torn down to make way for a bigger structure, the Gherkin plans began as a much bigger project. Concerns about sight-lines and the impact on air traffic from Heathrow caused a rethink. The scaled-down version (from 92-storeys to 41) sits at 30 St Mary Axe today.
Taking the shape of the much-maligned pickle, The Gherkin's nickname is easy to fathom. One of the coolest symbols of London's skyline, the Gherkin has won prestigious architectural awards from around the world. Designed by Norman Foster of the Foster and Partners architectural firm, this 40-storey masterpiece was the most admired building in the world in 2006. Its swirling striped pattern isn't just for show. Its aerodynamic design is part of the building's energy-saving system, which allows air to flow up in spirals
To clean this 180m glass icon it takes 9 men 10 days. And here's an interesting fact – just one of the 7,400 glass panes is curved, and that's the one that sits on the top. All of the rest are 100% flat. And get this, the external glass footage is the equivalent of no less than 5 football pitches. That's a lot of glass.
In 2005, a window on the 28th floor popped out and crashed to the ground, prompting rigorous safety checks. Luckily no-one was hurt. Falling windows is apparently a key safety issue in skyscrapers, whose design has to take account of differing pressures between inside and out.
In the early days of construction the grave of a young Roman girl was uncovered. The girl was exhumed and preserved at the Museum of London and reburied in her original resting place on completion of the build.
THE WALKIE TALKIE
With its top-heavy profile, the bulbous skyscraper at 20 Fenchurch Street hasn't gone without its difficulties. Its construction almost never happened after it was nearly killed off in the great recession. It took an extra 3 years to complete the 37-storey building following a takeover by Canary Wharf.
Nicknamed the Fryscraper and dubbed 'scorchgate' after its concave façade deflected the sun's rays to melt bits of a Jaguar car, it's a building some love to hate. A cafe in the focus of the building's glare even managed to toast a baguette and fry an egg outside their shop. A specialist was brought in to solve the problems, which were apparently the result of a cost-cutting debacle during the original build. And if that's not enough, the building's concave design causes a down draft powerful enough to knock people over. For the window cleaners it's another hurdle to overcome.
For some this iconic landmark literally sticks out like a sore thumb. Designed by Uruguayan architect Rafael Viñoly, it's possibly one of the most contentious buildings in London's skyline. Its design is a canny way of increasing office space and exploiting rents.
However contentious the building itself, the sky garden set over the top 3 floors, along with 3 restaurants, makes it no ordinary business address.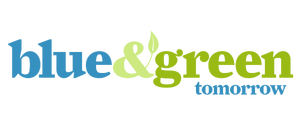 Build, Buy, Or Retrofit? 3 Green Housing Considerations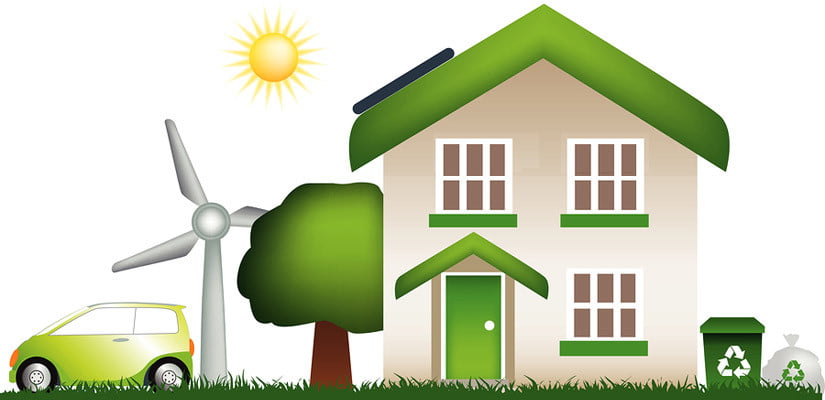 Green housing is in high demand, but it's not yet widely available, posing a serious problem: if you want to live an eco-friendly lifestyle, do you invest in building something new and optimize it for sustainability, or do you retrofit a preexisting building?
The big problem when it comes to choosing between these two options is that building a new home creates more waste than retrofitting specific features of an existing home, but it may be more efficient in the long-run. For those concerned with waste and their environmental footprint, the short term and long term impacts of housing are in close competition with each other.
New Construction Options
One reason that new construction is so desired among green living enthusiasts is that it can be built to reflect our highest priorities. Worried about the environmental costs of heating your home? New construction can be built using passive solar design, a strategy that uses natural light and shade to heat or cool the home. Builders can add optimal insulation, build with all sustainable materials, and build exactly to the scale you need.
In fact, scale is a serious concern for new home buyers and builders alike. Individuals interested in green housing will actively avoid building more home than they need – scaling to the square foot matter because that's more space you need to heat or cool – and this is harder to do when buying. You're stuck with someone else's design. In this vein, Missouri S&T's Nest Home design, which uses recycled shipping containers, combines the tiny home trend with reuse and sustainability.
The Simple Retrofit
From an environmental perspective, there's an obvious problem with building a new home: it's an activity of mass consumption. There are already 120 million single-family homes and duplexes in the United States; do we really need more?
Extensive development alone is a good enough reason to intelligently retrofit an existing home rather than building new green structures, but the key is to do so with as little waste as possible. One option for retrofitting older homes is to install new smart home technology that can automate home regulation to reduce energy use.
Real estate agent Roxanne DeBerry sees clients struggle with issues of efficiency on a regular basis. That's why she recommends tools like the Nest Thermostat, which develops a responsive heating and cooling schedule for the home and can be remotely adjusted via smartphone. Other smart tools for home efficiency include choosing Energy Star appliances and installing water-saving faucets and low-pressure toilets. These small changes add up.
Big Innovations
Ultimately, the most effective approach to green housing is likely to be aggressive retrofitting of everything from period homes to more recent construction. This will reduce material use where possible and prevent further aggressive land use. And finally, designers, activists, and engineers are coming together to develop such structures.
In the UK, for example, designers are interested in finding ways to adapt period houses for greater sustainability without compromising their aesthetics. Many have added solar panels, increased their insulation levels, and recently they even developed imitation sash triple glazed windows. As some have pointed out, the high cost of heating these homes without such changes will push these homes out of relevance without these changes. This is a way of saving existing structures.
Harvard is also working on retrofitting homes for sustainability. Their HouseZero project is designed for near-zero energy use and zero carbon emissions using geothermal heating and temperature radiant surfaces. The buildings bridge the gap between starting over and putting up with unmanageable heating and cooling bills.
It will take a long time to transition the majority of individuals to energy efficient, green housing but we're headed in the right direction. What will your next home be like? As long as the answer is sustainable, you're part of the solution to our chronic overuse – of land, energy, water, and more.
How the Auto Industry is Lowering Emissions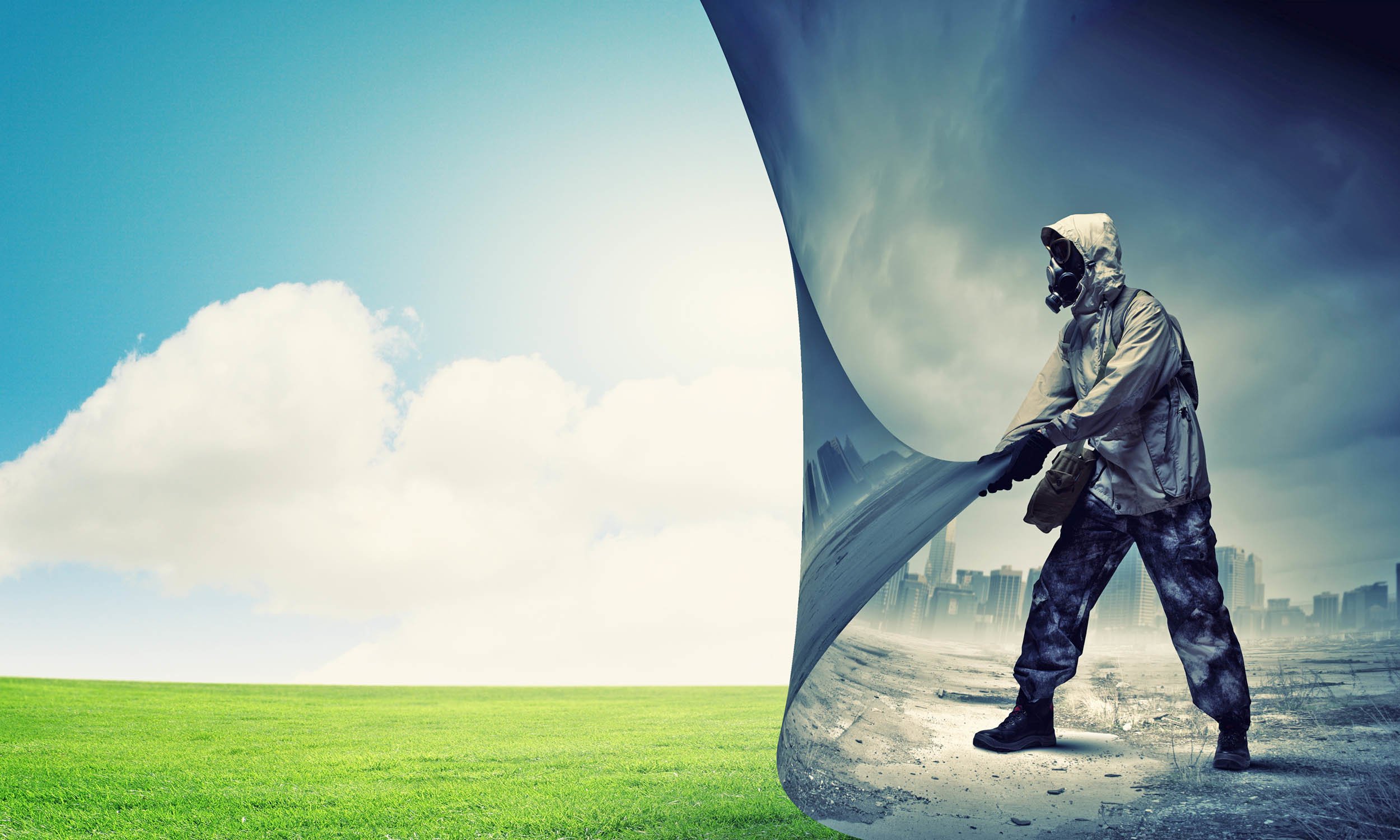 Currently, the automotive industry is undergoing an enormous change in a bid to lower carbon emissions. This has been pushed by the Government and their clean air plans, where they have outlined a plan to ban the sale of petrol and diesel cars by 2040.
Public Health Crisis
It is said that the levels of air pollution lead to 40,000 early deaths in the UK, with London being somewhere that is particularly bad. This has led to the new T-Charge, where heavy polluting cars will pay a new charge on top of the existing congestion charge. Other cities have taken action too, with Oxford recently announcing that they will be banning petrol and diesel cars from the city centre by 2020.
Eco-Friendly Vehicles
It is clear that the Government is taking action, but what about the auto industry? With the sale of petrol and diesel plummeting and a sharp rise in alternatively fuelled vehicles, it is clear that the industry is taking note and switching focus to green cars. There are now all kinds of fantastic eco-friendly cars available and a type to suit every motorist whether it is a small city car or an SUV.
Used Cars
Of course, it is the cars that are currently on the road that are causing the problem. The used car market is enormous and filled with polluting automobiles, but there are steps that you can take to avoid dangerous automobiles. It is now more important than ever to get vehicle checks carried out through HPI, as these can reveal important information about the automobile's past and they find that 1 in 3 cars has a hidden secret of some kind. Additionally, they can now perform recall checks to see if the manufacturer has recalled that particular automobile. This allows people to shop confidently and find vehicles that are not doing as much damage to the environment as others.
Public Perception
With the rise in sales of alternatively fuelled vehicles, it is now becoming increasingly more common to see them on UK roads. Public perception has changed drastically in the last few years and this is because of the air pollution crisis, as well as the fact that there are now so many different reasons to switch to electric cars, such as Government grants and no road tax. A similar change in public opinion has happened in the United States, with electric car sales up by 47% in 2017.
Progress
The US is leading the way for lowering emissions as they have declined by 758 million metric tons since 2005, which is the largest amount by far with the UK in second with a decline of 170 million metric tons. Whilst it is clear that these two nations are doing a good job, there is still a lot of work that needs to be done in order to improve the air quality and stop so many premature deaths as a result of pollution.
With the Government's plans, incentives to make the change and a change in public perception, it seems that the electric car revolution is fully underway.