Life changing travel and travel changing lives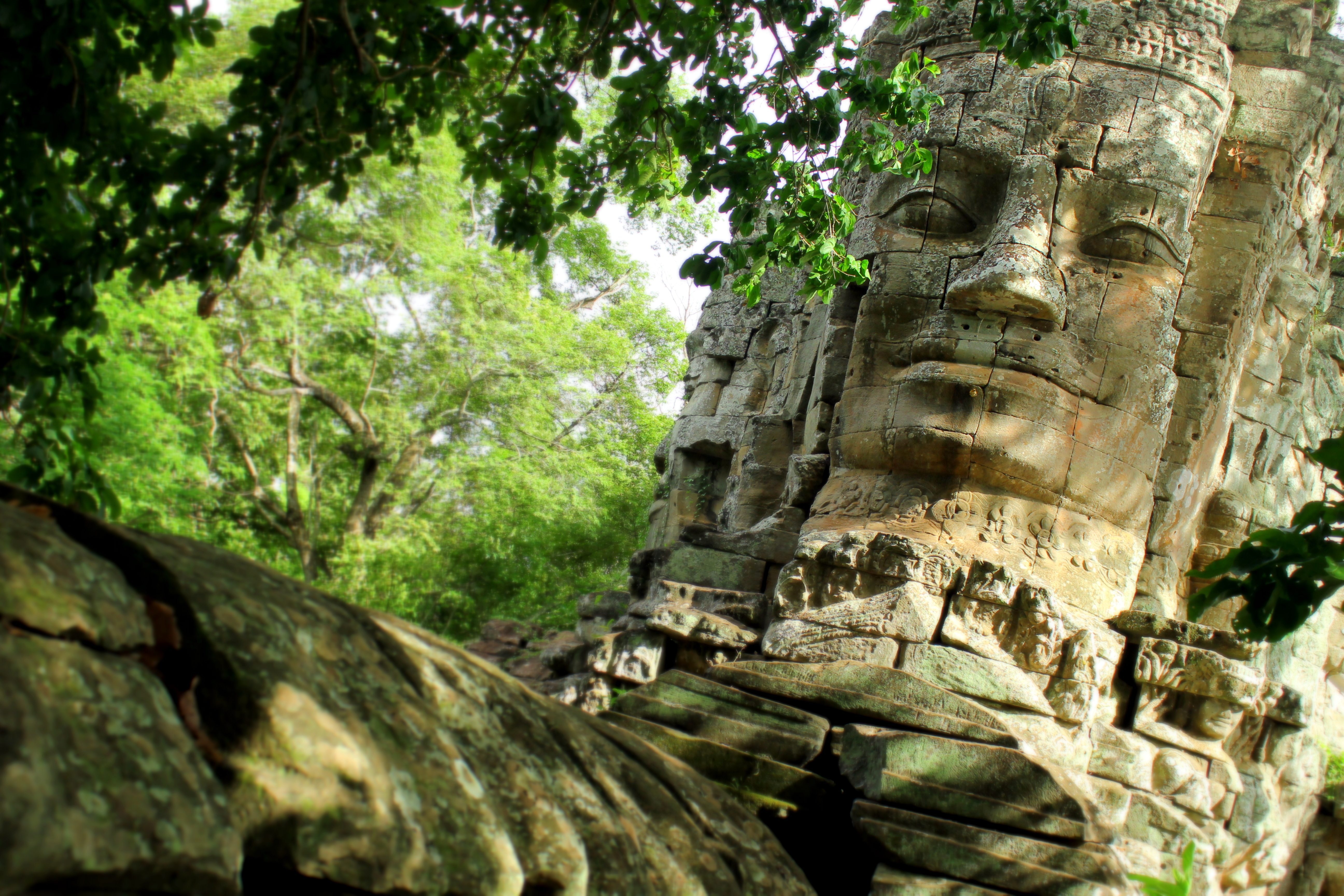 What if you could holiday in far-flung corners of the planet, experiencing unforgettable sights beyond your wildest imagination, and at the same time leave a significant positive impact to the local community?
Andy Booth, founder and CEO of ABOUTAsia Travel, told Blue & Green Tomorrow how you can do just that.
Based in Cambodia, ABOUTAsia is a tour operator that aims to provide visitors with memorable, meaningful and tailor-made holidays, while ensuring that their travels improve the lives of the local children through education.
Remarkably, 100% of the profits generated from ABOUTAsia Travel holidaymakers are donated to its charitable arm, ABOUTAsia Schools. The funds are then used to upgrade and enhance local schooling.
Booth spoke about charity and sustainability, as well as what he thought the future holds for responsible tourism in south-east Asia and elsewhere.
Tell us about ABOUTAsia Travel's mission and how your organisation came to be.
ABOUTAsia Travel is only one part of the organisation, the other being ABOUTAsia Schools. The effort in Cambodia grew out of my desire to promote and support children's education from the proceeds of a commercial enterprise. It just so happens that the best opportunity in Siem Reap is tourism related.
Having visited Angkor Wat on holiday some years earlier, I understood that tourism was not well done in Cambodia, that it was fast growing and that too little of the overall benefit of international tourism seemed to reach the Khmer people. I was determined to help people experience the temples of Angkor in a far better way, go on to discover some of the wonders of this country and make a profit which I could use for supporting local education.
What motivates you to do what you do?
Without education, it is difficult to envisage a population improving their living or social conditions. My own chances in life came from the twin influence of caring parents and the opportunity provided by one of the best educations in the world. Growing up on a sheep farm in rural England, I attended the local state school. It was good enough, though, to provide the chance to get to Oxford University and this in turn opened doors which lead to me being in a position to bring opportunity to so many more people.
Why did you choose to set up a travel company in Cambodia rather than other nations in south-east Asia?
Given the troubled past of Cambodia through the 1970s and 80s, the country lags in a number of respects. It is rich in assets yet poor in the ability to use those assets for the benefit of its people. Infrastructure and tourism improve year by year and the sheer numbers of visitors rise year on year.
Tourism is relatively young and underdeveloped providing opportunities for the visitor to experience the country and its people in a genuine unaffected manner. It also provides opportunity to those who are prepared to spend the time and effort to develop better visitor experiences.
The first thing one notices, however, about Cambodia is the genuine warmth and openness of the people. Rationale aside, this had a significant influence on why I chose to dedicate myself to helping these people.
Who are your clients and where do they come from?
Our services and attention to detail are best appreciated by independent travellers, couples, family groups and groups of friends. We like getting our guests out into the countryside, wading through streams and back gardens, discovering temples away from the coachloads of tourists. Yet we enjoy seeing them delighted by the surprise comfort and refinement of our country house, for example out in the rice paddies, miles from the nearest electricity.
Our market reach is wide and the origin of our guests is diverse. The largest market for us is the US, but even that is less than 20% of the whole. Europeans feature highly as do Australians and ex-pats from regional centres such as Hong Kong and Singapore.
Profits accrued by ABOUTAsia Travel help fund volunteers and educational programmes for ABOUTAsia Schools. Can you explain more?
All of the profits of ABOUTAsia Travel, yes 100%, are used for to further education in Cambodia. There are major programmes supplying classroom consumables, school uniforms and repairing the fabric of the schools. English language is a key focus of our attention as it opens up opportunities for the young adults to find promising jobs in the tourism industry.
To this end, we run a free volunteering programme that supports the English teaching in many schools and we also employ teachers full-time to provide English language classes in dozens of primary schools.
How do you as a tour operator promote sustainability and minimise your impact on the environment?
We are arguably the ultimate responsible tourism company as all of our benefits go back to the local economy, either through the schools or through wages to locally based employees and fees to local service suppliers. Over time, the linkage between the environment and tourist attractions benefiting the local economy is reinforced, motivating people to protect the source of their livelihood.
We promote diversification of the concentration of tourism away from the honeypot sites of the archaeological park towards lesser visited sites, thereby reducing the impact of the sheer footfall at the most popular sites.
How do your tours compare to other responsible tour operators in the region?
I know of no other tour specialist that is so focussed with such effort and resources on a single country. We live, work and play just 2 miles from Angkor Wat itself so have a depth of knowledge as a true local. Coupled with forward thinking management and investment in systems, we are able to customise travel to a degree few can match and at a price and value that none can match. The result is a level of service and guest experience which is outstanding.
Apart from your own efforts, have you seen any other significant developments in responsible and sustainable tourism in Asia?
It is almost a prerequisite now for travel companies to have responsible credentials. Some are genuine in their efforts but many are somewhat cynical in their claims, for example often asking their guests to contribute to social projects without significantly dipping into their own profits.
What are the most popular tours that you offer?
Close to 100% of visitors to Cambodia set out to see the monuments of Angkor. Our most popular tour is our Single Magical Day which aims to get you around all of the key sites while avoiding the worst of the tourist crowds. Our special interest tours are many and various. Probably my favourite is to bring my guests out to experience the best of the Cambodian countryside through our Countryside Senses tours. There are places I can bring visitors where little has changed in 1,000 years yet they can relax in a wonderful environment, meet the friendliest people and perhaps even reflect on what brings people real happiness.
What projects are you currently working on for ABOUTAsia Travel?
We continue to develop and extend our Countryside Senses tours and have recently built a beautiful traditional villa where our guests can enjoy sundowner cocktails or have dinner prepared by a wonderful chef we bring into the house from Siem Reap. Sampling our 11 dish classic or 17 dish celebratory menus by candlelight, knowing that you are so far away from the town, the nearest tourist and even miles from mains electricity is a very special experience.
We have almost completed our VIP boat, also aimed at destination dining.
My guidebook, the first purpose designed field guide to the temples for the mainstream visitor, will be published early in the new year.
What are the biggest challenges facing responsible tour operators in Cambodia?
Political unrest from time to time in the region. Corruption. The lack of an independent system or body for recognising and helping the tourist identify which are the real responsible operators and which only play lip service. Everyone claims to be a responsible operator nowadays but who would really achieve a five star rating for such?
Recently we won recognition from both Conde Nast Traveler and Travel + Leisure magazines for our outstanding ability to bring the benefits of tourism back to local communities.  While these awards are terrific, I would still love to see an independent rating system for 'responsibility' akin to the comfort and facilities rating stars awarded to hotels.
What do you hope to have achieved in the next decade?
My aim is to educate 250,000 children. So far we support schools covering 53,000 children so we have a good way to go. It is also my aim to get visitors to think just a little about their own place in the world. As a good friend of mine coined: life changing travel and travel changing lives.
Andy Booth is founder and CEO of ABOUTAsia Travel, whose profits go towards supporting 108 local schools and over 53,000 children in Cambodia via ABOUTAsia Schools.
Further reading:      
UNESCO and UNWTO team up to promote sustainable tourism
When on a responsible holiday, do as the locals do
Responsible tourism means helping communities to thrive
Sustainable tourism: people power and destination stewardship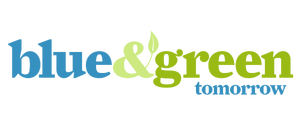 Will Self-Driving Cars Be Better for the Environment?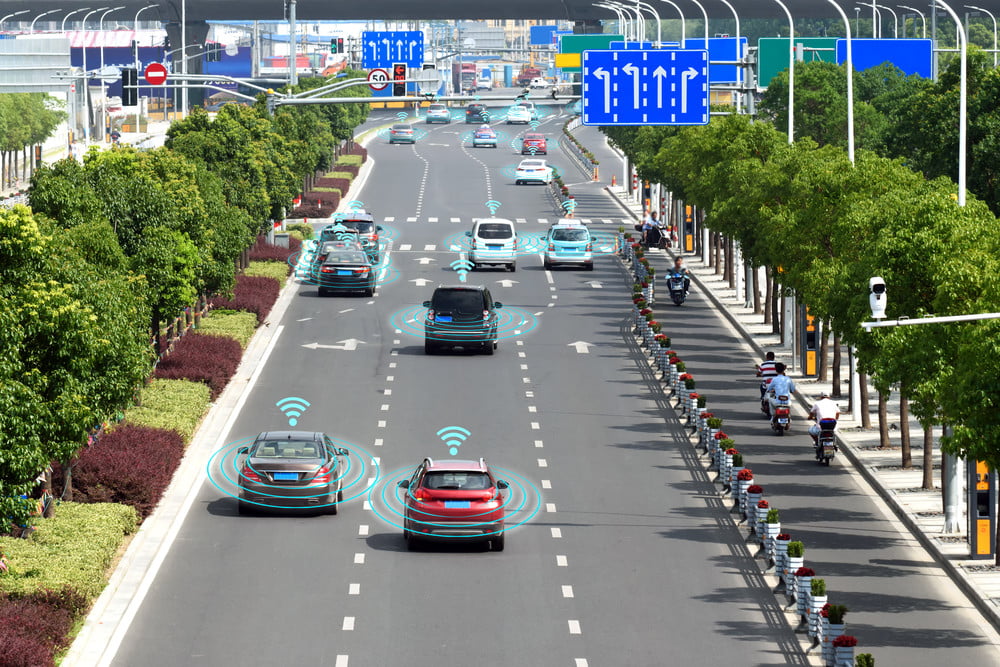 Technologists, engineers, lawmakers, and the general public have been excitedly debating about the merits of self-driving cars for the past several years, as companies like Waymo and Uber race to get the first fully autonomous vehicles on the market. Largely, the concerns have been about safety and ethics; is a self-driving car really capable of eliminating the human errors responsible for the majority of vehicular accidents? And if so, who's responsible for programming life-or-death decisions, and who's held liable in the event of an accident?
But while these questions continue being debated, protecting people on an individual level, it's worth posing a different question: how will self-driving cars impact the environment?
The Big Picture
The Department of Energy attempted to answer this question in clear terms, using scientific research and existing data sets to project the short-term and long-term environmental impact that self-driving vehicles could have. Its findings? The emergence of self-driving vehicles could essentially go either way; it could reduce energy consumption in transportation by as much as 90 percent, or increase it by more than 200 percent.
That's a margin of error so wide it might as well be a total guess, but there are too many unknown variables to form a solid conclusion. There are many ways autonomous vehicles could influence our energy consumption and environmental impact, and they could go well or poorly, depending on how they're adopted.
Driver Reduction?
One of the big selling points of autonomous vehicles is their capacity to reduce the total number of vehicles—and human drivers—on the road. If you're able to carpool to work in a self-driving vehicle, or rely on autonomous public transportation, you'll spend far less time, money, and energy on your own car. The convenience and efficiency of autonomous vehicles would therefore reduce the total miles driven, and significantly reduce carbon emissions.
There's a flip side to this argument, however. If autonomous vehicles are far more convenient and less expensive than previous means of travel, it could be an incentive for people to travel more frequently, or drive to more destinations they'd otherwise avoid. In this case, the total miles driven could actually increase with the rise of self-driving cars.
As an added consideration, the increase or decrease in drivers on the road could result in more or fewer vehicle collisions, respectively—especially in the early days of autonomous vehicle adoption, when so many human drivers are still on the road. Car accident injury cases, therefore, would become far more complicated, and the roads could be temporarily less safe.
Deadheading
Deadheading is a term used in trucking and ridesharing to refer to miles driven with an empty load. Assume for a moment that there's a fleet of self-driving vehicles available to pick people up and carry them to their destinations. It's a convenient service, but by necessity, these vehicles will spend at least some of their time driving without passengers, whether it's spent waiting to pick someone up or en route to their location. The increase in miles from deadheading could nullify the potential benefits of people driving fewer total miles, or add to the damage done by their increased mileage.
Make and Model of Car
Much will also depend on the types of cars equipped to be self-driving. For example, Waymo recently launched a wave of self-driving hybrid minivans, capable of getting far better mileage than a gas-only vehicle. If the majority of self-driving cars are electric or hybrids, the environmental impact will be much lower than if they're converted from existing vehicles. Good emissions ratings are also important here.
On the other hand, the increased demand for autonomous vehicles could put more pressure on factory production, and make older cars obsolete. In that case, the gas mileage savings could be counteracted by the increased environmental impact of factory production.
The Bottom Line
Right now, there are too many unanswered questions to make a confident determination whether self-driving vehicles will help or harm the environment. Will we start driving more, or less? How will they handle dead time? What kind of models are going to be on the road?
Engineers and the general public are in complete control of how this develops in the near future. Hopefully, we'll be able to see all the safety benefits of having autonomous vehicles on the road, but without any of the extra environmental impact to deal with.
New Zealand to Switch to Fully Renewable Energy by 2035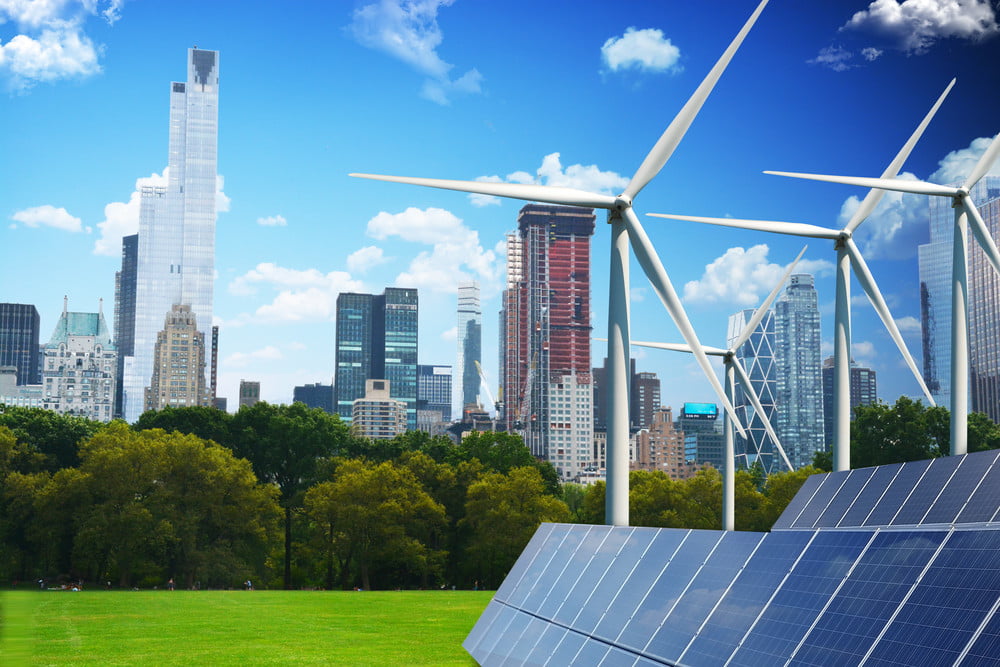 New Zealand's prime minister-elect Jacinda Ardern is already taking steps towards reducing the country's carbon footprint. She signed a coalition deal with NZ First in October, aiming to generate 100% of the country's energy from renewable sources by 2035.
New Zealand is already one of the greenest countries in the world, sourcing over 80% of its energy for its 4.7 million people from renewable resources like hydroelectric, geothermal and wind. The majority of its electricity comes from hydro-power, which generated 60% of the country's energy in 2016. Last winter, renewable generation peaked at 93%.
Now, Ardern is taking on the challenge of eliminating New Zealand's remaining use of fossil fuels. One of the biggest obstacles will be filling in the gap left by hydropower sources during dry conditions. When lake levels drop, the country relies on gas and coal to provide energy. Eliminating fossil fuels will require finding an alternative source to avoid spikes in energy costs during droughts.
Business NZ's executive director John Carnegie told Bloomberg he believes Ardern needs to balance her goals with affordability, stating, "It's completely appropriate to have a focus on reducing carbon emissions, but there needs to be an open and transparent public conversation about the policies and how they are delivered."
The coalition deal outlined a few steps towards achieving this, including investing more in solar, which currently only provides 0.1% of the country's energy. Ardern's plans also include switching the electricity grid to renewable energy, investing more funds into rail transport, and switching all government vehicles to green fuel within a decade.
Zero net emissions by 2050
Beyond powering the country's electricity grid with 100% green energy, Ardern also wants to reach zero net emissions by 2050. This ambitious goal is very much in line with her focus on climate change throughout the course of her campaign. Environmental issues were one of her top priorities from the start, which increased her appeal with young voters and helped her become one of the youngest world leaders at only 37.
Reaching zero net emissions would require overcoming challenging issues like eliminating fossil fuels in vehicles. Ardern hasn't outlined a plan for reaching this goal, but has suggested creating an independent commission to aid in the transition to a lower carbon economy.
She also set a goal of doubling the number of trees the country plants per year to 100 million, a goal she says is "absolutely achievable" using land that is marginal for farming animals.
Greenpeace New Zealand climate and energy campaigner Amanda Larsson believes that phasing out fossil fuels should be a priority for the new prime minister. She says that in order to reach zero net emissions, Ardern "must prioritize closing down coal, putting a moratorium on new fossil fuel plants, building more wind infrastructure, and opening the playing field for household and community solar."
A worldwide shift to renewable energy
Addressing climate change is becoming more of a priority around the world and many governments are assessing how they can reduce their reliance on fossil fuels and switch to environmentally-friendly energy sources. Sustainable energy is becoming an increasingly profitable industry, giving companies more of an incentive to invest.
Ardern isn't alone in her climate concerns, as other prominent world leaders like Justin Trudeau and Emmanuel Macron have made renewable energy a focus of their campaigns. She isn't the first to set ambitious goals, either. Sweden and Norway share New Zealand's goal of net zero emissions by 2045 and 2030, respectively.
Scotland already sources more than half of its electricity from renewable sources and aims to fully transition by 2020, while France announced plans in September to stop fossil fuel production by 2040. This would make it the first country to do so, and the first to end the sale of gasoline and diesel vehicles.
Many parts of the world still rely heavily on coal, but if these countries are successful in phasing out fossil fuels and transitioning to renewable resources, it could serve as a turning point. As other world leaders see that switching to sustainable energy is possible – and profitable – it could be the start of a worldwide shift towards environmentally-friendly energy.
Sources: https://www.bloomberg.com/news/articles/2017-11-06/green-dream-risks-energy-security-as-kiwis-aim-for-zero-carbon
https://www.reuters.com/article/us-france-hydrocarbons/france-plans-to-end-oil-and-gas-production-by-2040-idUSKCN1BH1AQ