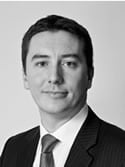 Rob Steadman discusses apathy, the future, and having the best of both worlds with Lee Smythe, the managing director of Smythe & Walter Chartered Financial Planners.
Apathy and denial are the twin nemeses of sustainable living. For years, some politicians and scientists have tried to stall change by downplaying and avoiding the most threatening issue of our time – climate change.
Arguably this attitude has filtered down to the general public, but deep down "people are good" affirms Lee Smythe.
"Comparatively speaking the ethical investment market is still small…but it is possible to have the best of both worlds", he begins.
Smythe & Walter is one of only 300 or so firms with the Chartered Financial Planner (CFP) title in the UK. They promote an ethos of "openness, ethics, integrity, and putting the clients' wishes first".
Based in London, and serving much of the South East, Smythe & Walter are a fairly young firm, offering a combination of fee and commission-based services.
They provide independent advice across a range of sectors and put great emphasis on their "transparent" way of business and high integrity.
"We started up a year ago, and we wanted to establish a company that would be ready for new challenges that our industry will throw at us", Smythe explains.
"We are proud to have CFP status as not only do we work with our own set of ethics but also adhere to those enforced by the Chartered Insurance Institute (CII)."
"We want to give our clients choice"
When asked about the company's approach, he revealed, "We want to give our clients choice. When they come to us some have either a very specific ethical agenda and know what they don't want, or they have no agenda at all and just want what is best for them.
"It's then when we make every effort to make them aware that there are ethical options available to them."
Smythe points out that people are fundamentally ethically-minded.
"We don't ever have anyone say 'I want my money putting into something unethical', when we tell them that there is a more ethical choice they are usually very pleased."
Making the ethical choice may sound appealing but at the end of the day, people want what's best for them, so is there a compromise?
"There can be. It's no secret that there are better options. However, we make a real effort to make people aware of what is available ethically speaking.
"There is a broad range; solar and bio power for example offer great returns with appealing tax breaks, with the obvious benefits to green energy sector."
The times are changing. Indeed there used to be a trade-off, whereby one would have to ignore ethical and environmental issues reap to financial gain. Nowadays it makes sense to invest ethically, with more and more major companies seeking to lower their carbon footprint.
Ethical investment is booming in the UK with more people concerned about where their money goes and what is done with it. Smythe has recognised this.
"There are a small percentage of people who are very clear that they don't want their money put into tobacco or weapons, for example", he says.
Ethical investment "is a minefield"
As many will have found, it is difficult to trace where money actually goes, and it's easy to assume that a company is ethical. Without real homework investors could be falling foul.
"It is a minefield, and many people are shocked when they find out that certain areas of investment are linked with unethical organisations, but we offer that service to the client, that knowledge, so they can satisfy their conscience".
Smythe & Walter have been looking ahead, anticipating what may come.
"Things like green energy are the future, and therefore represent a good investment opportunity.
"The only consequence of not investing is that it may not get you a good return on your investment, but it also will not contribute to the growth of the sector".
In the spirit of Blue & Green Tomorrow's approach, we asked the managing director who he would like to be stranded on a desert island with.
"It'd probably be pretty boring on a desert island" he ponders, "How about Peter Kay? Yes I'd choose Peter Kay."
If you would like to know more about ethical investment, contact Smythe & Walter Chartered Financial Planning, or complete our form and we'll connect you with a specialist ethical adviser.