September's top 10 green crowdfunding projects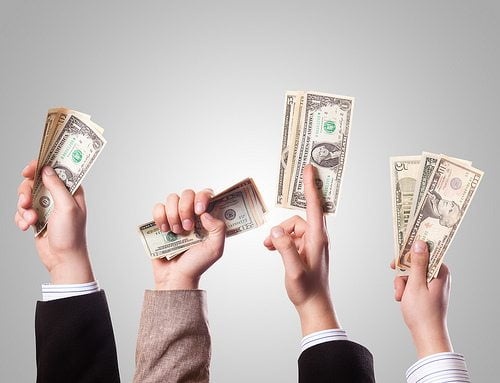 Crowdfunding by entrepreneurs and small businesses is becoming an ever-more popular way to secure funds for exciting enterprises and innovations.
Each month we round up our favourite new crowdfunding projects with an emphasis on good causes. Without further ado, this is our list for September.
1. Move Your Money – get ready to fix British banking in 7 days
Readers who have really been paying attention may notice that this is the second time we have featured this campaign in this series. However, with seven-day switching coming into effect next week, we thought this may be a timely reminder. When the service is launched, it is expected that high street banks will spend millions on advertising to attract new customers. Alternative banking campaign group Move Your Money is therefore asking the public to help fund its 'guerrilla war' against the big banks' marketing drive. Launched on BuzzBnk, the crowdfunding campaign will pay for billboards and campaigns dedicated to helping customers get into socially responsible banking. 
2. Greentown Labs – a grassroots incubator for clean energy entrepreneurs
Greentown labs in Boston, USA, is one of the largest, fastest-growing, and perhaps only entrepreneur-founded clean energy incubator in the world. It is currently home to nearly 30 early-stage organisations working to solve energy and environmental challenges, employing more than 100 people. Greentown has already raised more that $25 million to build their innovations.
The people's supermarket is a sustainable store in Oxford "run by local people, for local people." They are currently seeking funding to expand their product range and repay their loans in order to begin investing their profits in the local community.
According to Urban Harvest, tonnes of fruit are wasted every year in Birmingham as people don't have the time or are unable to pick it from their gardens. Even more is wasted on community land. Urban Harvest will pick fruit from people's gardens and community land, with permission, to be used in places such as food banks and children's centres.
TFI Monday is an enterprise that aims to help small business owners to help themselves, by providing training and support services to help them grow. TFI Monday hope that this will contribute to ending poverty in their local community in North Wales, providing employment to young people who are either unemployed, or at risk of becoming unemployed.
6. Poverty to Purpose Coffee House
Poverty to Purpose are planning to build a high quality coffee house in Swansea, serving locally sourced food and providing a platform for a uniquely comprehensive NEET apprenticeship scheme and a short-term work placements scheme.  
7. No Worries Whale: The Poetic Portal to Conservation
"There is a mammal called the humpback whale, and if you weighed him he'd break your scale." This charming project hopes to teach children about the importance of protecting the sea through a picture book of conservational poems.
8. Removing Marine Trash from Key Largo Coral Reefs
This project is raising funds for Dive Against Debris Weekend, a 3-day scuba diving event to remove pollution from natural reef sites in the upper Florida Keys.
9. Karachi Energy Conservation Awareness 
In response to Pakistan's energy crisis, the Karachi Energy Conservation Awareness Group aim to teach those who use the most energy, the middle and upper classes, and teach them basic energy conservation.
10. SEED – Classroom for Permaculture Learning Centre
SEED, a 12-year-old charity, are seeking funds to build an "earth sensitive" classroom at the Rocklands Urban Abundance Centre in South Africa, to connect children to the ecosystems that support them.
Further reading:
August's top 10 green crowdfunding projects
July's top 10 green crowdfunding projects
June's top 10 green crowdfunding projects 
May's top 10 green crowdfunding projects 
April's top 10 green crowdfunding projects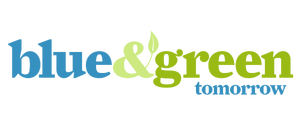 How to Build An Eco-Friendly Home Pool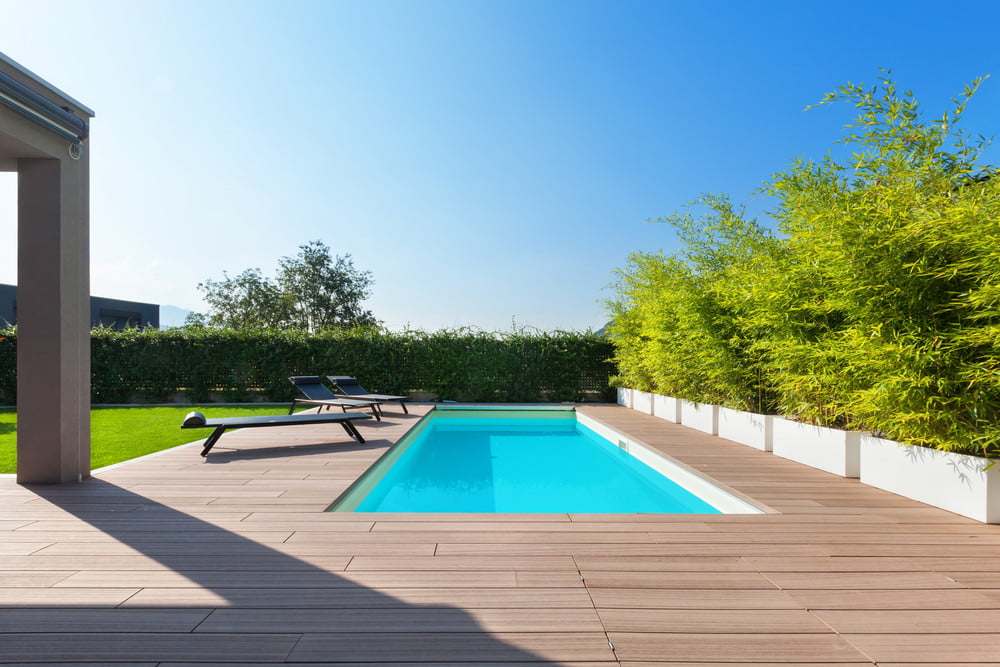 Swimming pools are undoubtedly one of the most luxurious features that any home can have. But environmentally-conscious homeowners who are interested in having a pool installed may feel that the potential issues surrounding wasted water, chemical use and energy utilized in heating the water makes having a home swimming pool difficult to justify.
But there is good news, because modern technologies are helping to make pools far less environmentally harmful than ever before. If you are interested in having a pool built but you want to make sure that it is as eco-friendly as possible, you can follow the advice below. From natural pools to solar panel heating systems, there are many steps that you can take.
Choose a natural pool to go chemical free
For those homeowners interested in an eco-friendly pool, the first thing to consider is a natural pool. Natural swimming pools utilise reed bed technology or moss-filtration to naturally filter out dirt from the water. These can be combined with eco-pumps to allow you to have a pool that is completely free from chemicals.
Not only are traditional pool chemicals potentially harmful to the skin, they also mean that you can contaminate the area around the pool if chemical-filled water leaks or is splashed around. This can be bad for your garden and the environment general.
It will be necessary to work with an expert pool builder to ensure that you have the expertise to get your natural pool installed properly. But the results with definitely be worth the effort and planning that you have to put in.
Avoid concrete if possible
The vast majority of home pools are built using concrete but this is far from ideal in terms of an eco-friendly pool for a large number of reasons. Concrete pools are typically built and then lined to stop keep out any bacteria. This is theoretically fine, except that concrete is porous and the lining can be liable to erode or break which can allow bacteria to enter the pool.
It is much better to use a non-porous material such as fibreglass or carbon ceramic composite for your pool. Typically, these swimming pools are supplied in a one-piece shell rather than having to be built from scratch, ensuring a bacteria-free environment. These non-porous materials make it impossible for the water to become contaminated through bacteria seeping into the pool by osmosis.
The further problem that can arise from having a concrete pool is that once this bacteria begins to get into the pool it can be more difficult for a natural filtration system to be effective. This can lead to you having to resort to using chemicals to get the pool clean.
Add solar panels
It is surprising how many will go to extreme lengths to ensure that their pool is as eco-friendly as possible in terms of building and maintaining it but then fall down on something extremely obvious. No matter what steps you take with the rest of your pool, it won't really be worth the hassle if you are going to be conventionally heating your pool up, using serious amounts of energy to do so.
Thankfully there are plenty of steps you can take to ensure that your pool is heated to a pleasant temperature while causing minimal damage to the environment. Firstly, gathering energy using solar panels has become a very popular way to reduce consumption of electricity as well as decreasing utility bills. Many businesses offer solar panels specifically for swimming pools.
Additionally, installing an energy efficient heat pump or boiler to work in conjunction with your solar panels can be hugely beneficial.
Cover it!
Finally, it is worth remembering that there are many benefits to investing in a pool cover. When you cover your pool you increase its heat retention which stops you from having to power a pump or boiler to keep it warm. This works in conjunction with the solar panels and eco-friendly heating system that you have already had installed.
Additionally, you cover helps to keep out dirt and other detritus that can enter the pool, bringing in bacteria. Anything that you can do to keep bacteria out will be helpful in terms of keeping it clean.
4 Ways To Get a Green House in 2018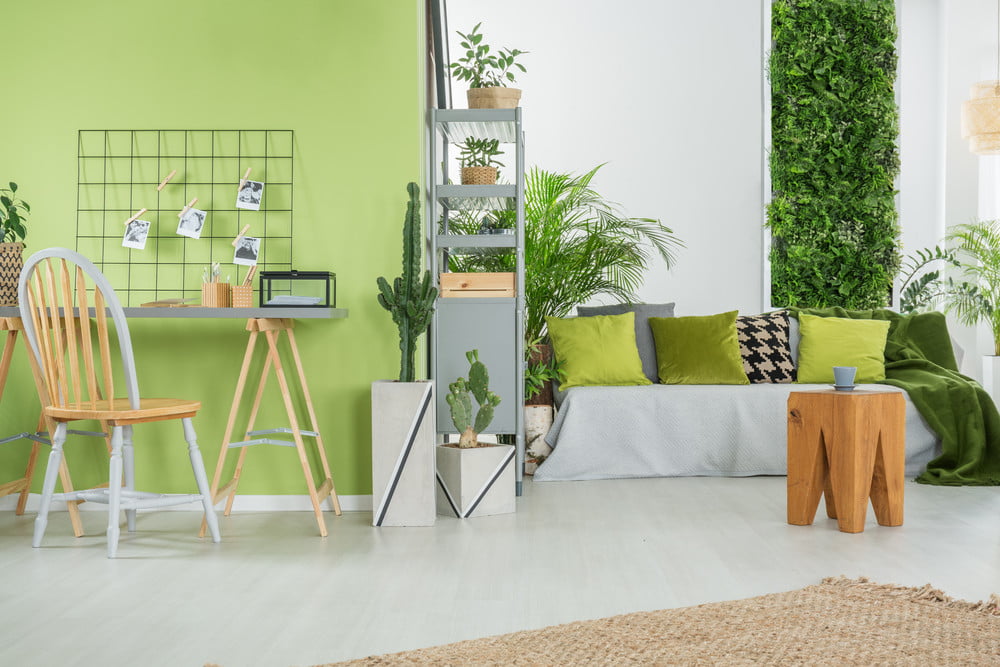 Demand for green houses is surging. In 2020, almost 20% of all homes on the market will be green.
If you would like to buy a green home, this is a great time to look into it. Prices are still pretty low and there are a lot more financing options available than there were right after the recession.
If you're thinking about buying a house, now could be a very good time to make the move! A number of factors in the housing market right now mean that you might be able to afford your dream home. Although in many parts of the country house prices are still rising, if you do your research and plan wisely, there are lots of good schemes to help you get your foot on the property ladder, or trade up to the house you've always wanted.
Interest Rates and Stamp Duty
Although the Bank of England raised interest rates by 0.25% recently, they remain very low, which is good news if you're thinking of taking out a mortgage. However, rates may not stay low and it's predicted that there'll be a further rate rise during 2018, so don't wait too long. Another factor that's going to help first time buyers in particular is the Chancellor's decision to abolish stamp duty for first timers purchasing properties for under £300,000.
Different options
For many people looking to buy a green home, raising a deposit of between 5% and 20% may not be a realistic option, in which case there are a growing number of schemes to help. Increasingly popular are shared ownership schemes, through which the buyer pays a percentage of the full value of the property (typically between 25% and 75%) and the local council or a housing association pays the rest, and takes part ownership. This is suitable for buyers who may struggle to meet the up-front costs of buying outright. There will often be a service charge or management fees to pay in addition to the mortgage. The Government's Help To Buy scheme is a good place to start looking if you're interested in this option. This scheme is now available to people looking to buy green homes too.
ISA Options
If you're still saving for a deposit, another scheme is the Help to Buy ISA. You can get a 25% boost to your savings on amounts up to £200 per month with this scheme. It's only open to first time buyers and you can claim a maximum of £3000.
Other costs
Green home buyers are going to run into a number of other ancillary costs, most of which are common to other homebuyers.
When calculating how much you can afford, it's vitally important to remember that buying a house comes with a whole host of other costs. Depending on the cost of the property that you're buying, you may have to pay stamp duty of anywhere between 1% and 5%. There'll be estate agents fee if you're also selling a property, although there are a wide range of online estate agents operating such as Purple Bricks or Right Move that have lower fees than traditional high street companies. Conveyancing costs to a solicitor can add another £1000-£3000 and you may need to take out life insurance and hire a moving firm.
There are other initial costs such as, fixing parts of the home that aren't upto your taste. Getting new furniture to fill up all the new-found space in your new home. If you are moving away from the city, you need to consider the cost of transportation as well, as it can take up quite a lot over time. Take your time, do your homework and shop around and soon you could be getting the keys to your perfect home.
I hope this article was useful for you to learn more about the basics that you need to be aware of before you start the process of buying your first home. If you have any doubts with regards to this, let us know through the comments and we will be glad to help you out. If you have any suggestions regarding how we can improve the article, let us know them through the comments as well for us to improve.
Do you have any other reservations against buying your first home? Do you see your house as an asset or a liability? Do you think it is important for everyone to get themselves a new home? Let us know through the comments.