Talking about sustainable finance: the FT/IFC conference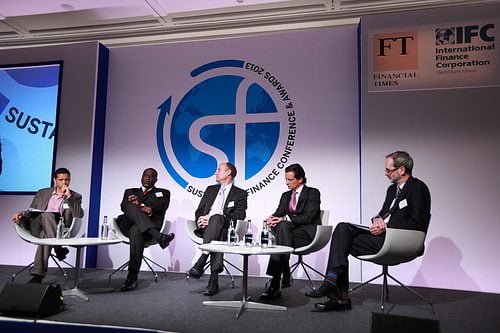 The impressive InterContinental Hotel on Park Lane was the setting for the eighth annual FT/IFC Sustainable Finance Conference and Awards on Thursday, June 13. Hosted by the Financial Times (FT) and the International Finance Corporation (IFC), it serves as an opportunity for the global financial services industry to discuss sustainability and doing something useful with money.
Split up into a daytime conference and an evening awards dinner, the 2013 event kicked off with an introductory speech from former FT business editor John Willman, who now acts as an editorial consultant at the publication.
Writing in the programme notes, FT editor Lionel Barber and IFC CEO Jin-Yong Cai spoke about the "persistent economic and financial uncertainty" and "unparalleled resource constraints" that were putting pressure on social and environmental systems. They said the conference hoped to tackle some of these issues.
The first panel session of the day, about bridging the infrastructure gap, aimed to look at the disconnect in infrastructure investment between the public and private sectors.
James Cameron, non-executive chairman of Climate Change Capital, explained how all our current infrastructure has to be rethought – but that he was optimistic we'd make the necessary changes. He said the potential consequences of climate change, which changes weather patterns, increases the frequency of natural disasters and brings about things like droughts and floods, will impact infrastructure heavily.
Michael Eckhart, managing director and global head of environmental finance at Citigroup, described the public and private sectors as mountains. But, he added, "It's much easier to build a bridge than to move mountains."
Eckhart went on to say that the short-termism within infrastructure investment was down to the political system. Whereas we want stability, the nature of our political system is continuous change. And we elect politicians to bring about change.
A delegate in the audience posed an interesting question to the panel, which also included Danny Truell of the Wellcome Trust and Nick Rouse of Frontier Markets Fund Managers. The attendee said, "If we rely on governments, we're doomed", and asked how big institutions can help community schemes happen more quickly.
Cameron replied, saying there was big scope for many community initiatives to work together to build confidence and the capacity to get into the supply chain. We also need a bit of a shake-up on how fossil fuel assets are valued by the markets, and you don't need governments to do this if you're in financial services.
He added that the difference between how coal and solar are priced currently "could not be explained rationally".
The next segment was the first of five interviews with nominees in the achievement in inclusive business category in that evening's awards ceremony. Carlos Enrique Cavelier Lozano, president of Alqueria Dairy in Colombia, spoke about how his business is helping small-scale co-operatives in the country to sell and improve the production of milk by providing them with credit, technical assistance and guarantees of purchase.
This was followed by an interview with Jin-Yong Cai, executive vice-president and CEO of the IFC. FT editor Barber first asked him to define sustainability, and he said that it wasn't just about social and environmental motives. He spoke about so-called 'financial sustainability' and described sustainability as one of the most important de-risking tools available.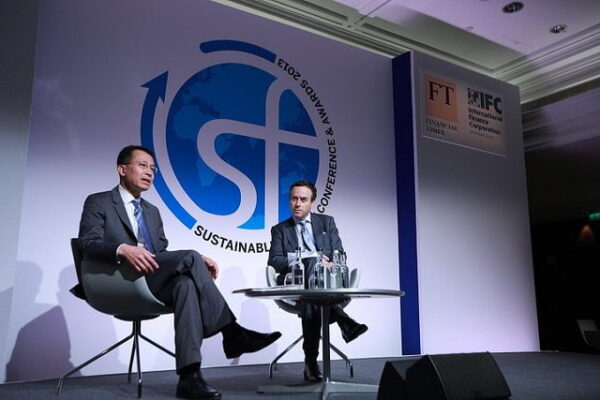 After a short networking break, the second achievement in inclusive business interviewee, Mitchell Elegbe, CEO of Interswitch in Nigeria, spoke about his firm. He described the pre-funded cash card that his business had developed, allowing people in the country to deposit or withdraw money electronically.
The second panel discussion of the day came next. The four panellists, moderated by the FT's John Willman, looked at how to sustainably deliver public goods such as water, food and energy, particularly in developing economies.
Alan Kyerematen, head of the African trade policy centre at the UN Economic Commission for Africa and a former Ghanaian politician, said, "The only way we can deliver sustainable products on a sustainable basis is to allow markets to work with minimum distortion."
A representative from the charity Oxfam posed a question to the panel about women smallholder farmers. She said over 50% of agricultural workforce was female, but is "largely unrecognised" and "likely unpaid", and asked how addressing this gender gap would support the transition to a sustainable agricultural system.
In response, Nicko Debenham, head of cocoa at Armajaro Trading, said women need to get themselves in male farming groups in order to have a say and get appropriate rewards for their work. He added that females tend to do nursery work rather than make crucial decisions, and therefore are often neglected in the rewards process. Finally, he called for education of the men, but described this as a "challenge".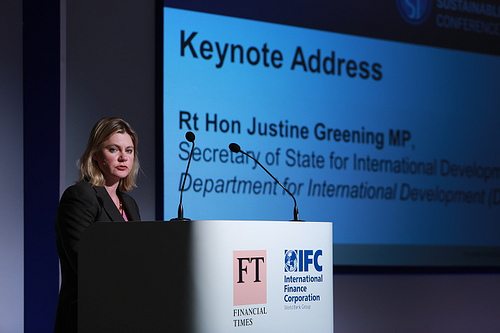 Following a lunch break, the conference's first keynote speaker took to the stage. International development secretary Justine Greening spoke about social impact investment, and unveiled two government programmes to push the strategy out to a wider investor base.
These are a new initiative called Advancing Impact Management Skills (AIMS), which will educate the "new generation" of impact investment specialists in parts of Africa and Asia, and a network of fund managers, which will guide these new professionals through investments that seek to tackle health, education and water challenges.
Speaking after the conference, Greening said, "Part of the solution to hunger in Africa is for Africa's farmers and agricultural sector to be able to produce the food it needs for itself.
"Smart UK investment like this will help thousands of farmers develop their businesses to grow food for millions, whilst generating revenues that can be reinvested back into Africa's agricultural sector.
"This sort of innovative, self-sustaining, job-creating investment which generates a return that can be itself reinvested will become an increasingly important part of DFID's development approach."
Between Greening's speech and the third and final panel discussion of the day was the third project interview. This time, Lerionka Tiampati, CEO of the Kenya Tea Development Agency, spoke about his firm, which works with Kenyan tea farmers to help them increase the yield and improve the quality of their crops. This is on top of attempting to overcome challenges posed by climate change.
The next panel discussion sought to tackle inefficient information spreading, which organisers said is often a barrier to "more effective" private sector financing.
Speaking about environmental, social and governance (ESG) – the lens through which sustainable investments are made and assessed – David Harris of FTSE Group said demand has grown in the last decade. Ten years ago, it was "niche", he added, but there have been "fundamental" changes since then.
Like the IFC's CEO Jin-Yong Cai, Harris said institutional investors were beginning to use ESG screening, not because it's ethical to do so, but because it adds long-term value to the process.
He accused pension funds of short-termism, saying they were often "running a marathon" but "hiring people that specialise in sprints".
Meanwhile, Alex van der Velden, partner and chief investment officer at Ownership Capital, said questions around ESG were "not black and white" and that all companies have ESG challenges.
Luis Juan Oreta, chief financial officer at Manila Water in the Philippines, and Leonidas Lopez, president of Universitaria Minuto De Dios in Colombia, each then spoke for around 10 minutes about their respective projects. After this, delegates were invited to vote for their favourite of the five businesses – which Universitaria Minuto De Dios won.
On the night, the same result occurred, though the Colombian firm had to share the achievement in inclusive business award with the Kenya Tea Development Agency.
The final segment was a keynote address from FT journalist Martin Wolf, who instead of exploring sustainable finance spoke about financing sustainability and making finance sustainable.
"In general, things have got safer and more reliable", he said, "So why is finance such a catastrophe?" Read a more in-depth review of Wolf's speech here.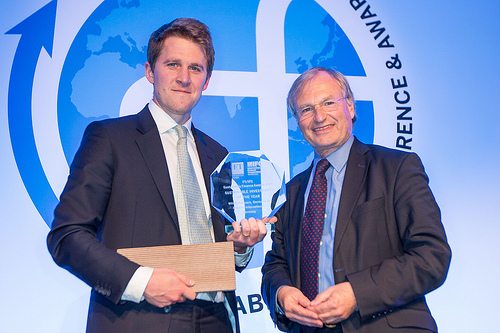 The FT and the IFC handed out awards for excellence in sustainable finance and investment at an awards dinner in the evening. Among winners were Impax Asset Management, Standard Bank (South Africa) and WHEB Partners, for its investment in German firm Resysta International.
Speaking to Blue & Green Tomorrow, Alexander Domin of WHEB said, "We are delighted that our investment in Resysta has been awarded sustainable investment of the year at the FT/IFC Sustainable Finance Awards.
"Resysta has developed a novel eco-friendly wood substitute material with the high-end look and feel of tropical hardwood. Resysta does not splinter, rot or crack, and is the material of choice for all applications where surfaces can come into contact with water or moisture.
"We have been working with Resysta to roll out the material world-wide and have seen the company significantly increase its revenues."
There are many who would be sceptical about 'sustainable finance', and others who believe it to be an oxymoron. But the business leaders and policymakers on show at the FT/IFC Sustainable Finance Conference and Awards, who are doing incredibly innovative things to move the system onto a more sustainable, long-term footing, would wholeheartedly disagree.
We praise the FT and the IFC for putting on an excellent event.
Further reading:
'Leading' businesses honoured at FT/IFC Sustainable Finance Awards 2013
'We're all doomed': Martin Wolf's concluding speech at FT/IFC Sustainable Finance Conference
Government lauds UK impact investment as part of solution to African hunger
Cameron: 'social investment can be a great force for social change on the planet'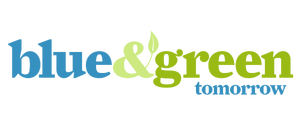 How Going Green Can Save A Company Money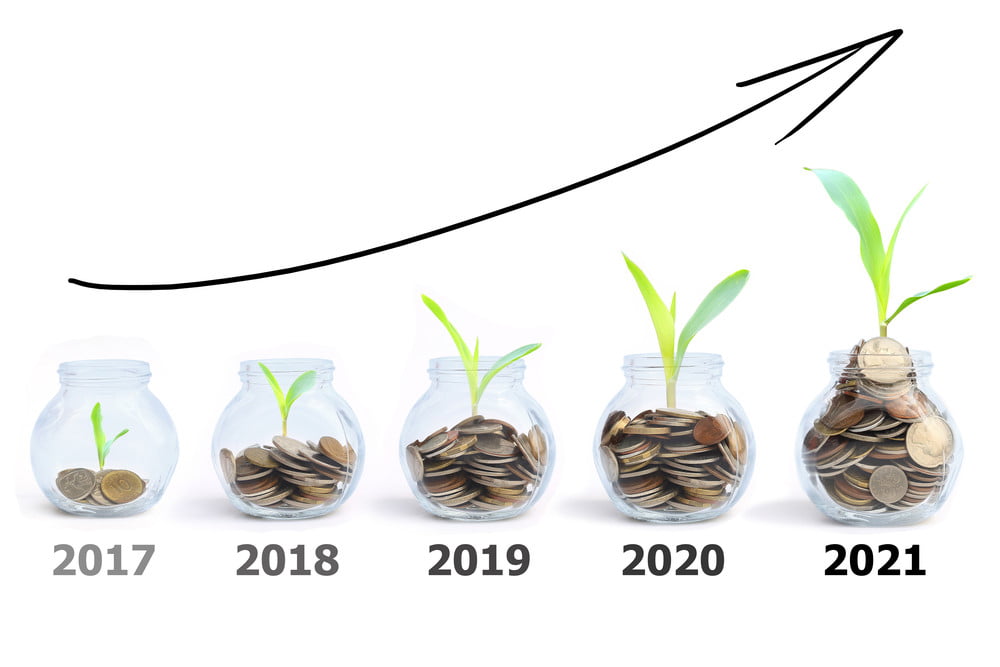 What is going green?
Going green means to live life in a way that is environmentally friendly for an entire population. It is the conservation of energy, water, and air. Going green means using products and resources that will not contaminate or pollute the air. It means being educated and well informed about the surroundings, and how to best protect them. It means recycling products that may not be biodegradable. Companies, as well as people, that adhere to going green can help to ensure a safer life for humanity.
The first step in going green
There are actually no step by step instructions for going green. The only requirement needed is making the decision to become environmentally conscious. It takes a caring attitude, and a willingness to make the change. It has been found that companies have improved their profit margins by going green. They have saved money on many of the frivolous things they they thought were a necessity. Besides saving money, companies are operating more efficiently than before going green. Companies have become aware of their ecological responsibility by pursuing the knowledge needed to make decisions that would change lifestyles and help sustain the earth's natural resources for present and future generations.
Making needed changes within the company
After making the decision to go green, there are several things that can be changed in the workplace. A good place to start would be conserving energy used by electrical appliances. First, turning off the computer will save over the long run. Just letting it sleep still uses energy overnight. Turn off all other appliances like coffee maker, or anything that plugs in. Pull the socket from the outlet to stop unnecessary energy loss. Appliances continue to use electricity although they are switched off, and not unplugged. Get in the habit of turning off the lights whenever you leave a room. Change to fluorescent light bulbs, and lighting throughout the building. Have any leaks sealed on the premises to avoid the escape of heat or air.
Reducing the common paper waste
Modern technologies and state of the art equipment, and tools have almost eliminated the use of paper in the office. Instead of sending out newsletters, brochures, written memos and reminders, you can now do all of these and more by technology while saving on the use of paper. Send out digital documents and emails to communicate with staff and other employees. By using this virtual bookkeeping technique, you will save a bundle on paper. When it is necessary to use paper for printing purposes or other services, choose the already recycled paper. It is smartly labeled and easy to find in any office supply store. It is called the Post Consumer Waste paper, or PCW paper. This will show that your company is dedicated to the preservation of natural resources. By using PCW paper, everyone helps to save the trees which provides and emits many important nutrients into the atmosphere.
Make money by spreading the word
Companies realize that consumers like to buy, or invest in whatever the latest trend may be. They also cater to companies that are doing great things for the quality of life of all people. People want to know that the companies that they cater to are doing their part for the environment and ecology. By going green, you can tell consumers of your experiences with helping them and communities be eco-friendly. This is a sound public relations technique to bring revenue to your brand. Boost the impact that your company makes on the environment. Go green, save and make money while essentially preserving what is normally taken for granted. The benefits of having a green company are enormous for consumers as well as the companies that engage in the process.
5 Easy Things You Can Do to Make Your Home More Sustainable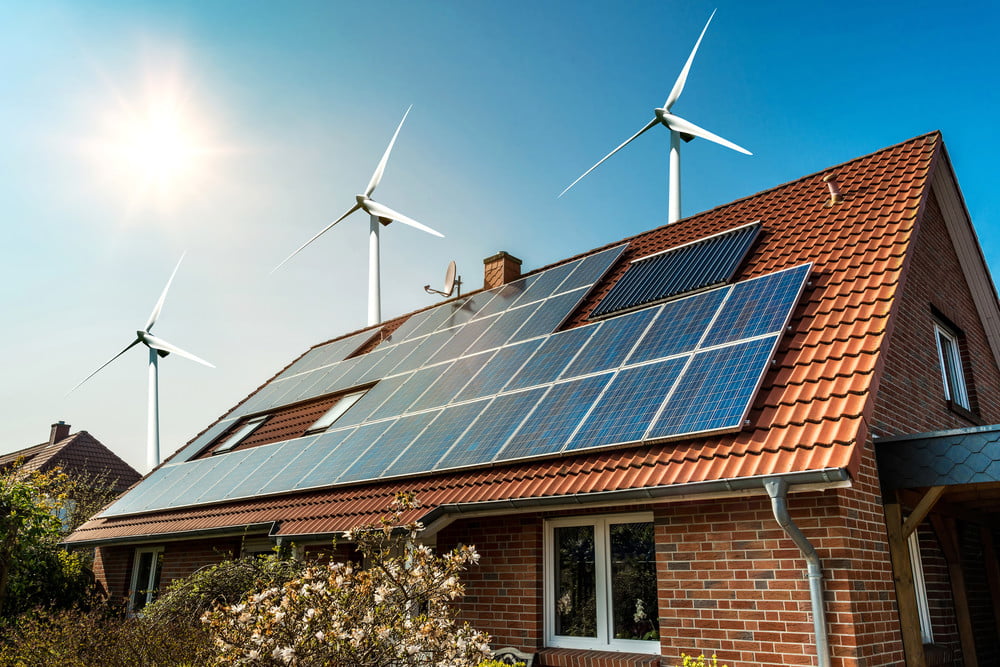 Increasing your home's energy efficiency is one of the smartest moves you can make as a homeowner. It will lower your bills, increase the resale value of your property, and help minimize our planet's fast-approaching climate crisis. While major home retrofits can seem daunting, there are plenty of quick and cost-effective ways to start reducing your carbon footprint today. Here are five easy projects to make your home more sustainable.
1. Weather stripping
If you're looking to make your home more energy efficient, an energy audit is a highly recommended first step. This will reveal where your home is lacking in regards to sustainability suggests the best plan of attack.
Some form of weather stripping is nearly always advised because it is so easy and inexpensive yet can yield such transformative results. The audit will provide information about air leaks which you can couple with your own knowledge of your home's ventilation needs to develop a strategic plan.
Make sure you choose the appropriate type of weather stripping for each location in your home. Areas that receive a lot of wear and tear, like popular doorways, are best served by slightly more expensive vinyl or metal options. Immobile cracks or infrequently opened windows can be treated with inexpensive foams or caulking. Depending on the age and quality of your home, the resulting energy savings can be as much as 20 percent.
2. Programmable thermostats
Programmable thermostats have tremendous potential to save money and minimize unnecessary energy usage. About 45 percent of a home's energy is earmarked for heating and cooling needs with a large fraction of that wasted on unoccupied spaces. Programmable thermostats can automatically lower the heat overnight or shut off the air conditioning when you go to work.
Every degree Fahrenheit you lower the thermostat equates to 1 percent less energy use, which amounts to considerable savings over the course of a year. When used correctly, programmable thermostats reduce heating and cooling bills by 10 to 30 percent. Of course, the same result can be achieved by manually adjusting your thermostats to coincide with your activities, just make sure you remember to do it!
3. Low-flow water hardware
With the current focus on carbon emissions and climate change, we typically equate environmental stability to lower energy use, but fresh water shortage is an equal threat. Installing low-flow hardware for toilets and showers, particularly in drought prone areas, is an inexpensive and easy way to cut water consumption by 50 percent and save as much as $145 per year.
Older toilets use up to 6 gallons of water per flush, the equivalent of an astounding 20.1 gallons per person each day. This makes them the biggest consumer of indoor water. New low-flow toilets are standardized at 1.6 gallons per flush and can save more than 20,000 gallons a year in a 4-member household.
Similarly, low-flow shower heads can decrease water consumption by 40 percent or more while also lowering water heating bills and reducing CO2 emissions. Unlike early versions, new low-flow models are equipped with excellent pressure technology so your shower will be no less satisfying.
4. Energy efficient light bulbs
An average household dedicates about 5 percent of its energy use to lighting, but this value is dropping thanks to new lighting technology. Incandescent bulbs are quickly becoming a thing of the past. These inefficient light sources give off 90 percent of their energy as heat which is not only impractical from a lighting standpoint, but also raises energy bills even further during hot weather.
New LED and compact fluorescent options are far more efficient and longer lasting. Though the upfront costs are higher, the long term environmental and financial benefits are well worth it. Energy efficient light bulbs use as much as 80 percent less energy than traditional incandescent and last 3 to 25 times longer producing savings of about $6 per year per bulb.
5. Installing solar panels
Adding solar panels may not be the easiest, or least expensive, sustainability upgrade for your home, but it will certainly have the greatest impact on both your energy bills and your environmental footprint. Installing solar panels can run about $15,000 – $20,000 upfront, though a number of government incentives are bringing these numbers down. Alternatively, panels can also be leased for a much lower initial investment.
Once operational, a solar system saves about $600 per year over the course of its 25 to 30-year lifespan, and this figure will grow as energy prices rise. Solar installations require little to no maintenance and increase the value of your home.
From an environmental standpoint, the average five-kilowatt residential system can reduce household CO2 emissions by 15,000 pounds every year. Using your solar system to power an electric vehicle is the ultimate sustainable solution serving to reduce total CO2 emissions by as much as 70%!
These days, being environmentally responsible is the hallmark of a good global citizen and it need not require major sacrifices in regards to your lifestyle or your wallet. In fact, increasing your home's sustainability is apt to make your residence more livable and save you money in the long run. The five projects listed here are just a few of the easy ways to reduce both your environmental footprint and your energy bills. So, give one or more of them a try; with a small budget and a little know-how, there is no reason you can't start today.